This post contains affiliate links, which means I receive a commission if you click on a link, or make a purchase using the links in this post.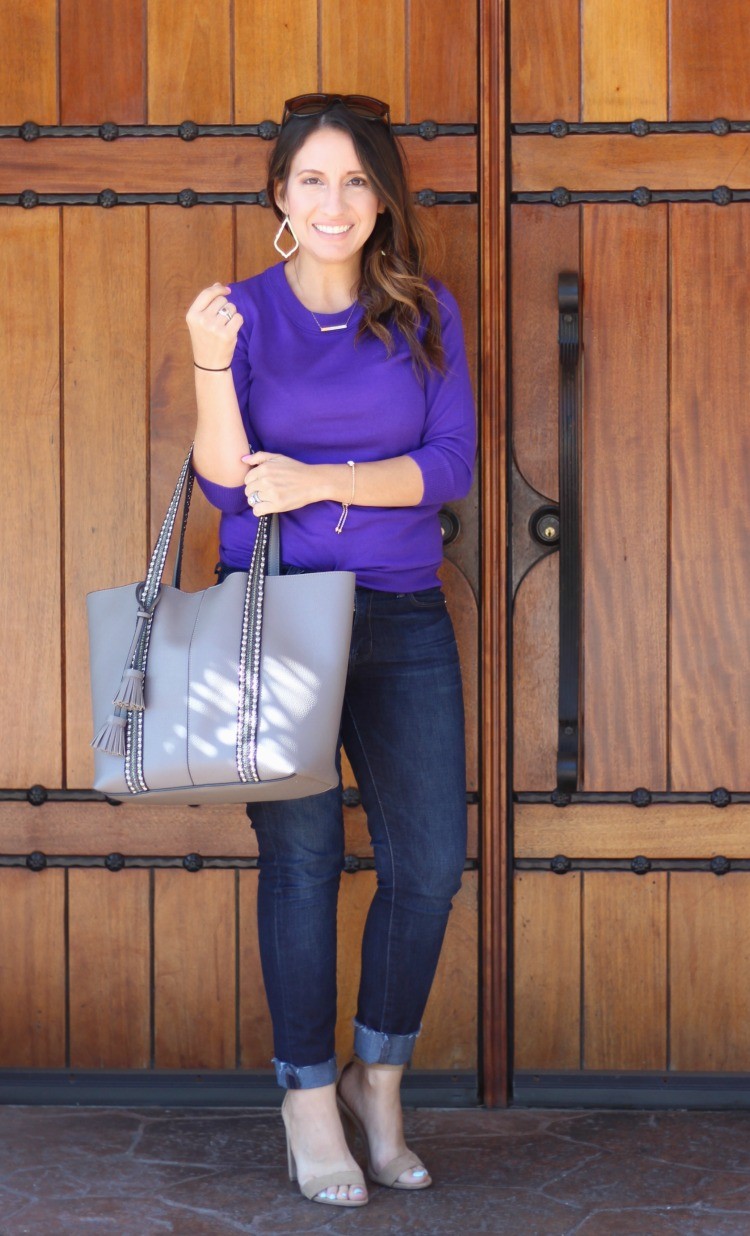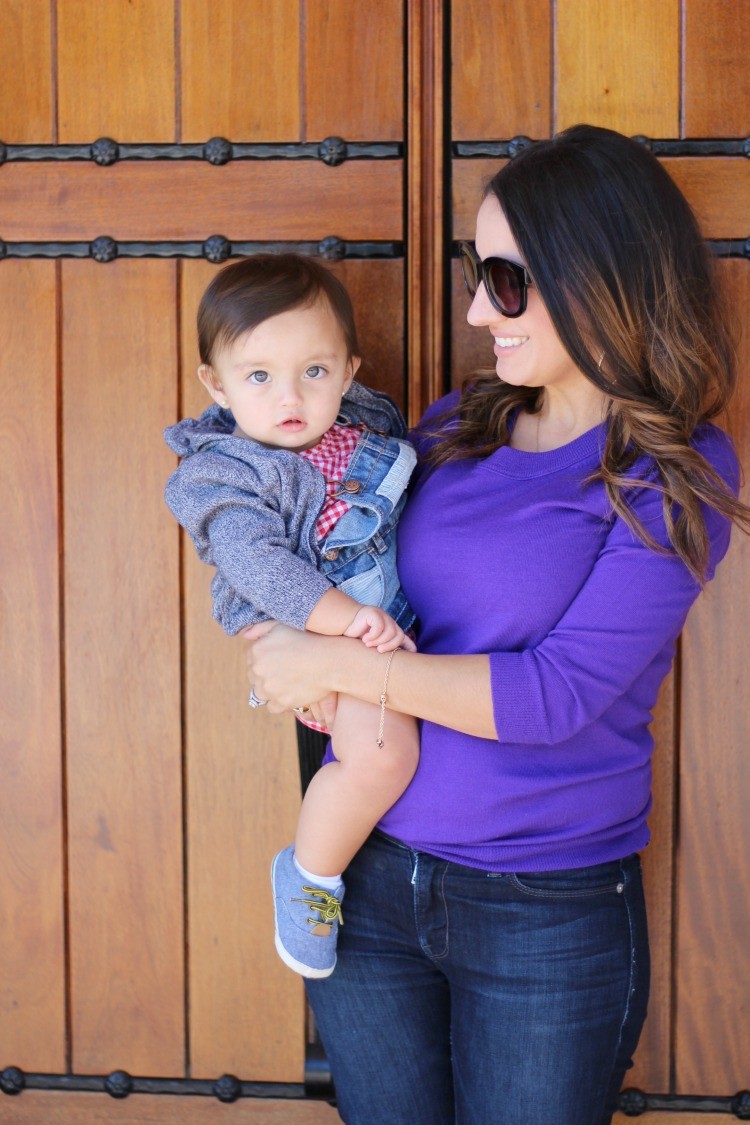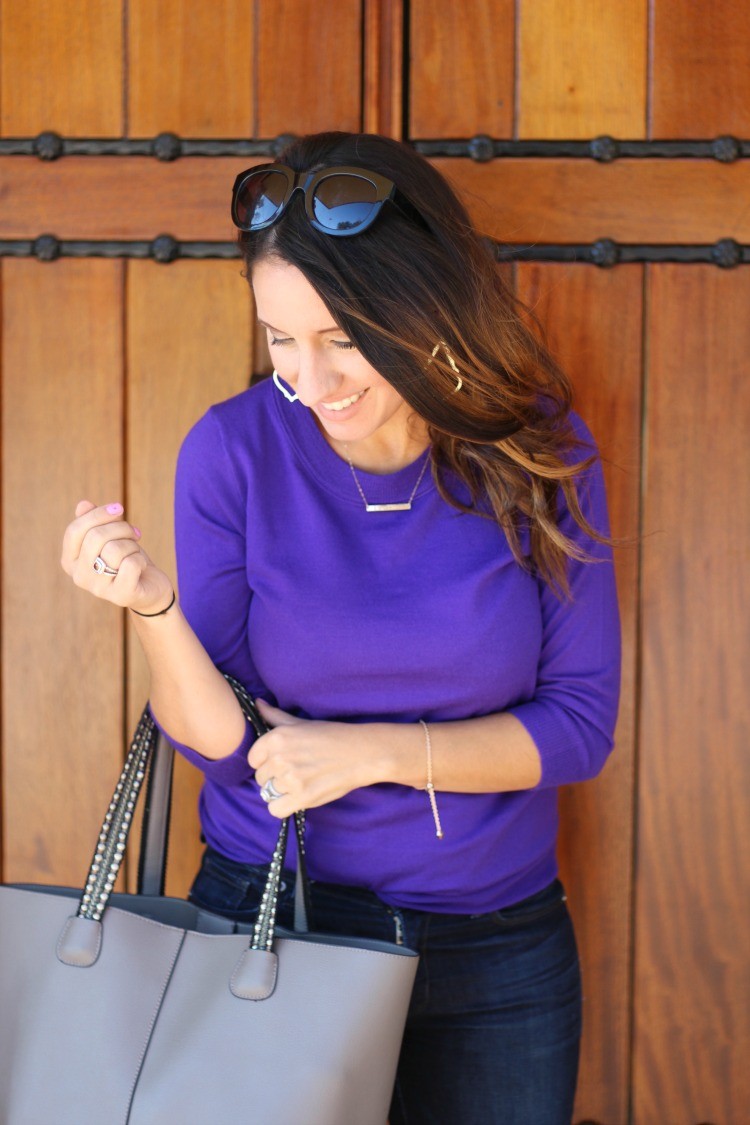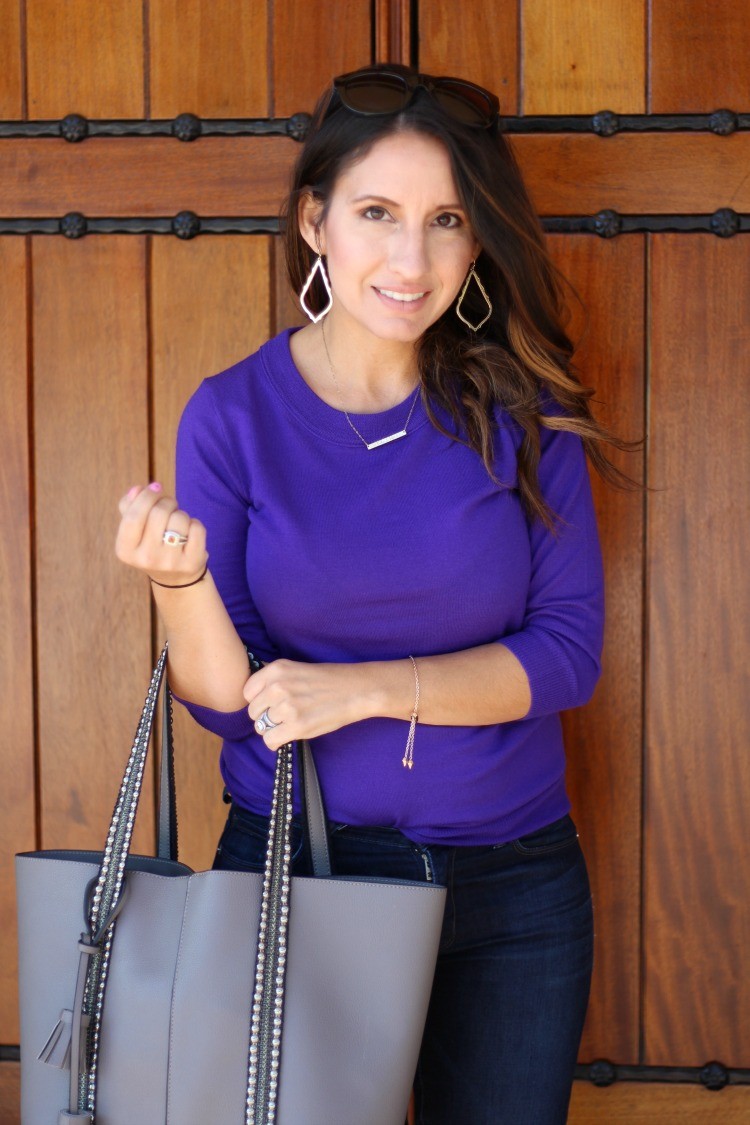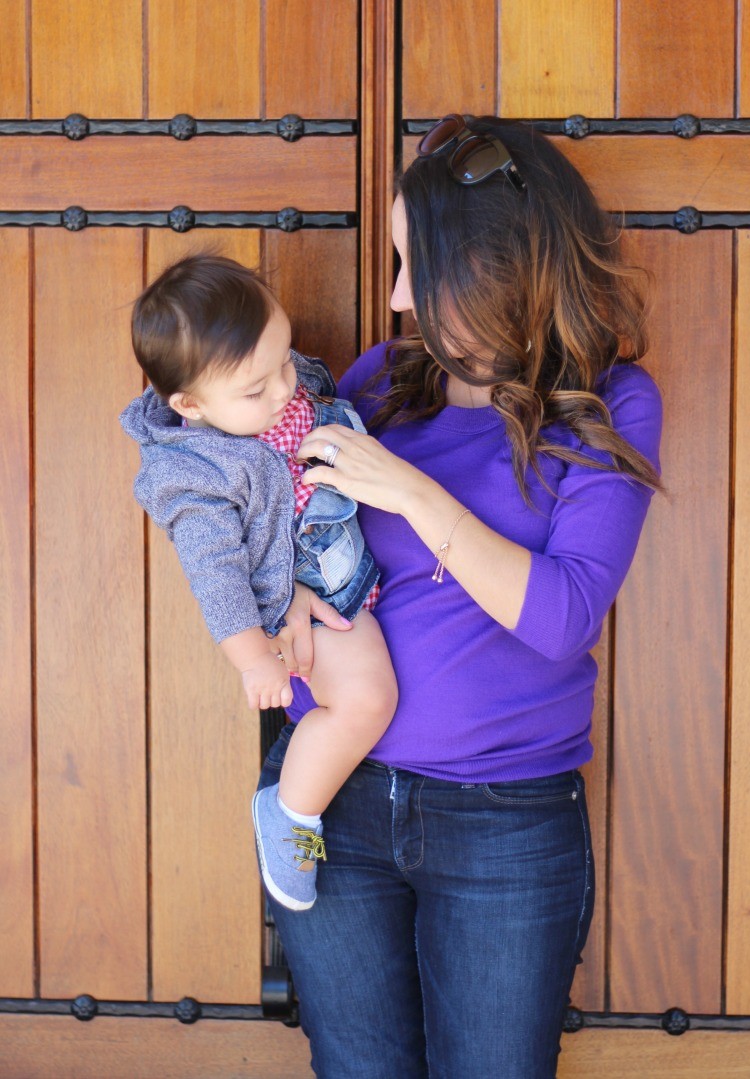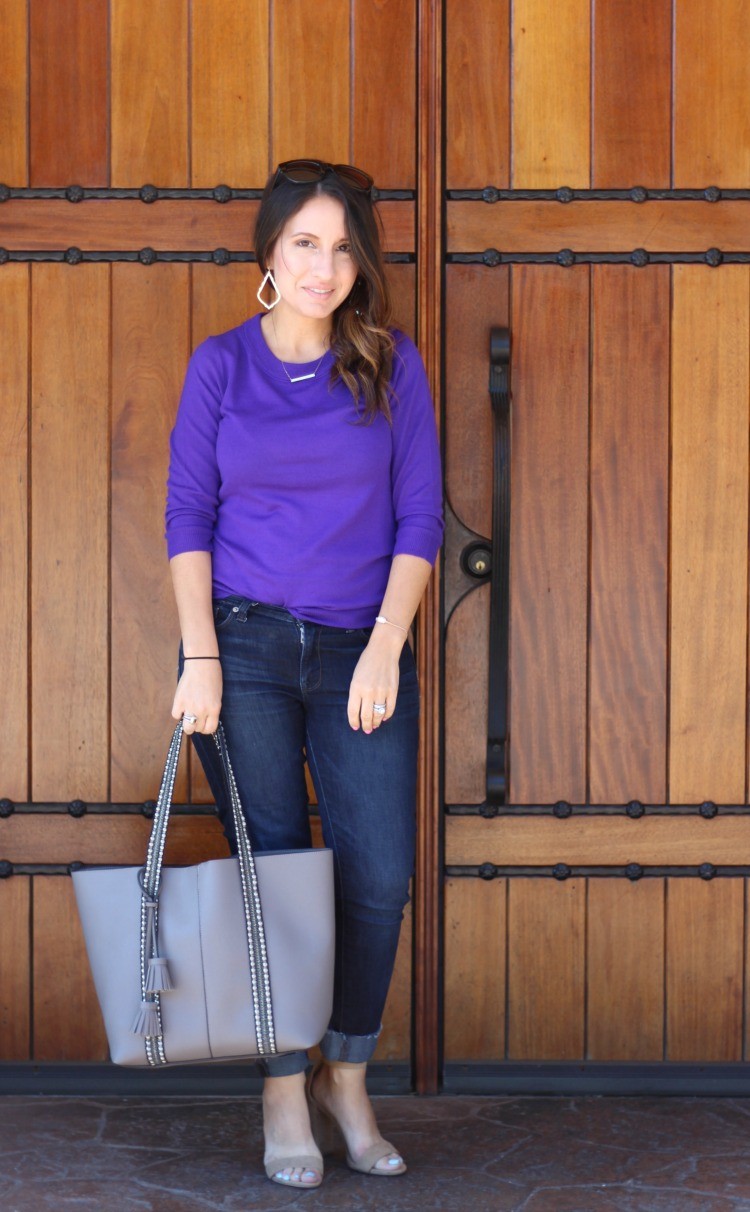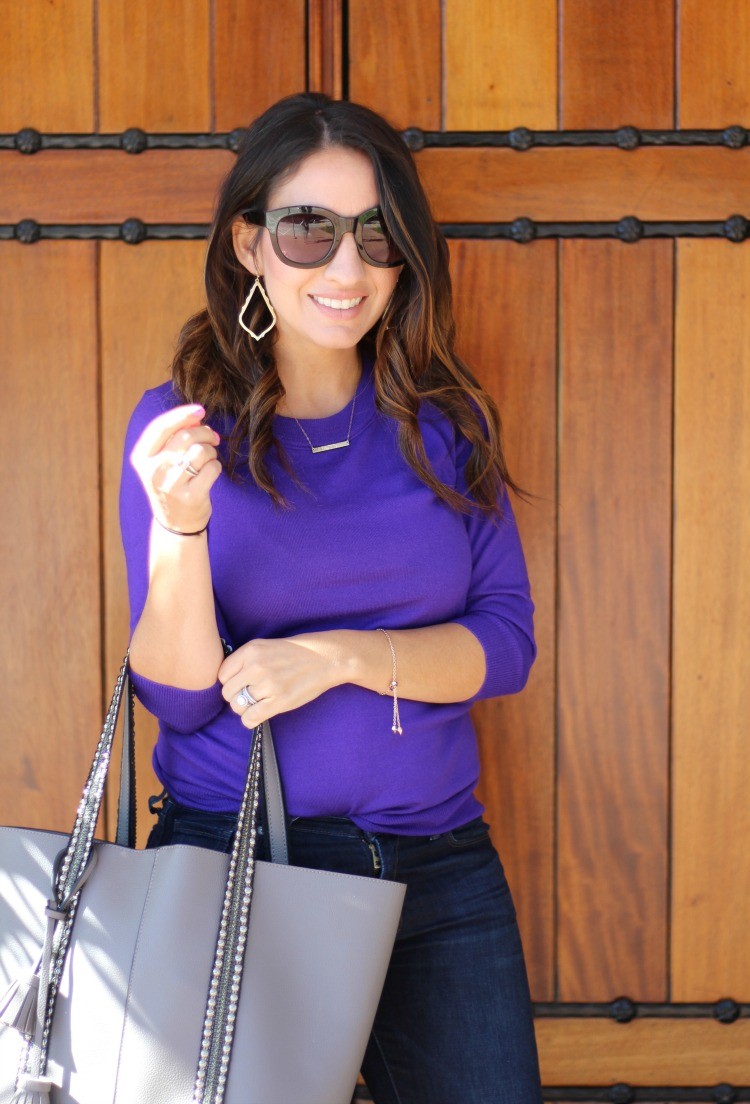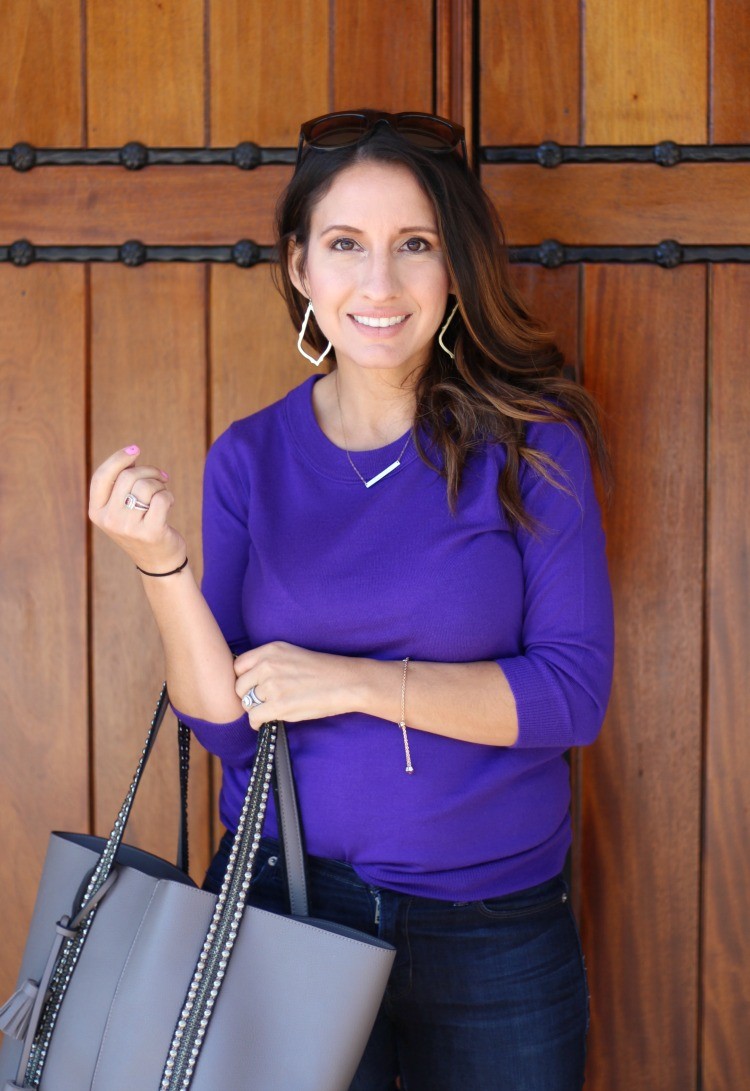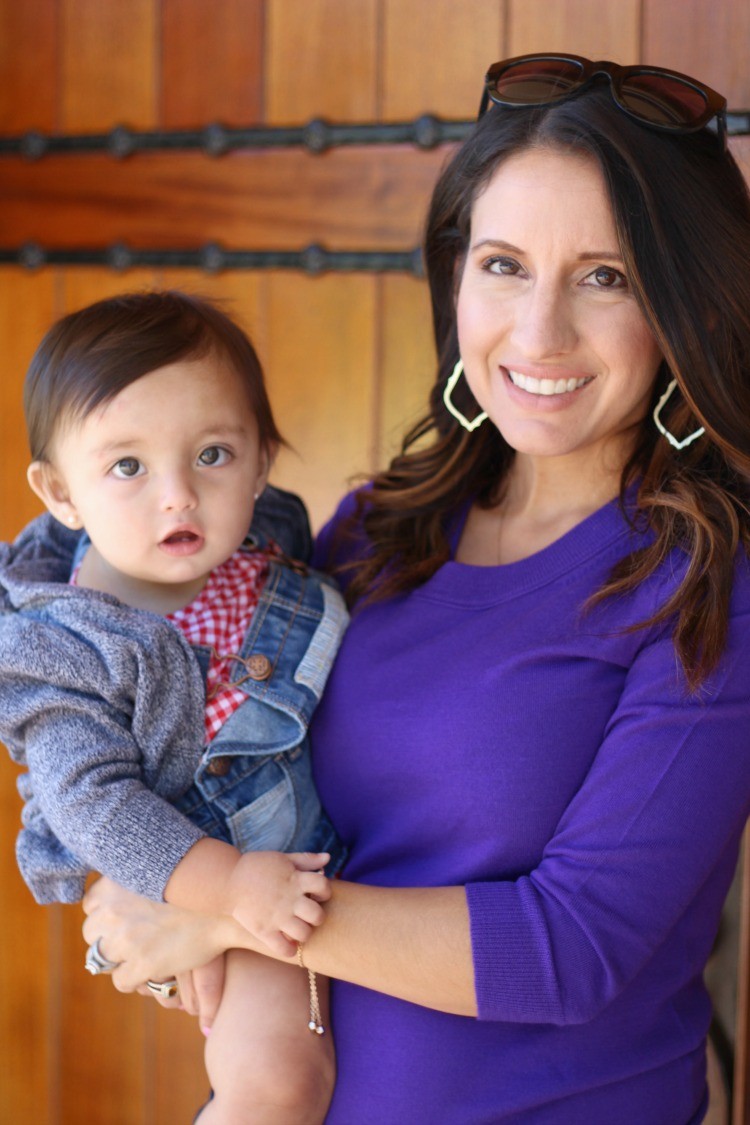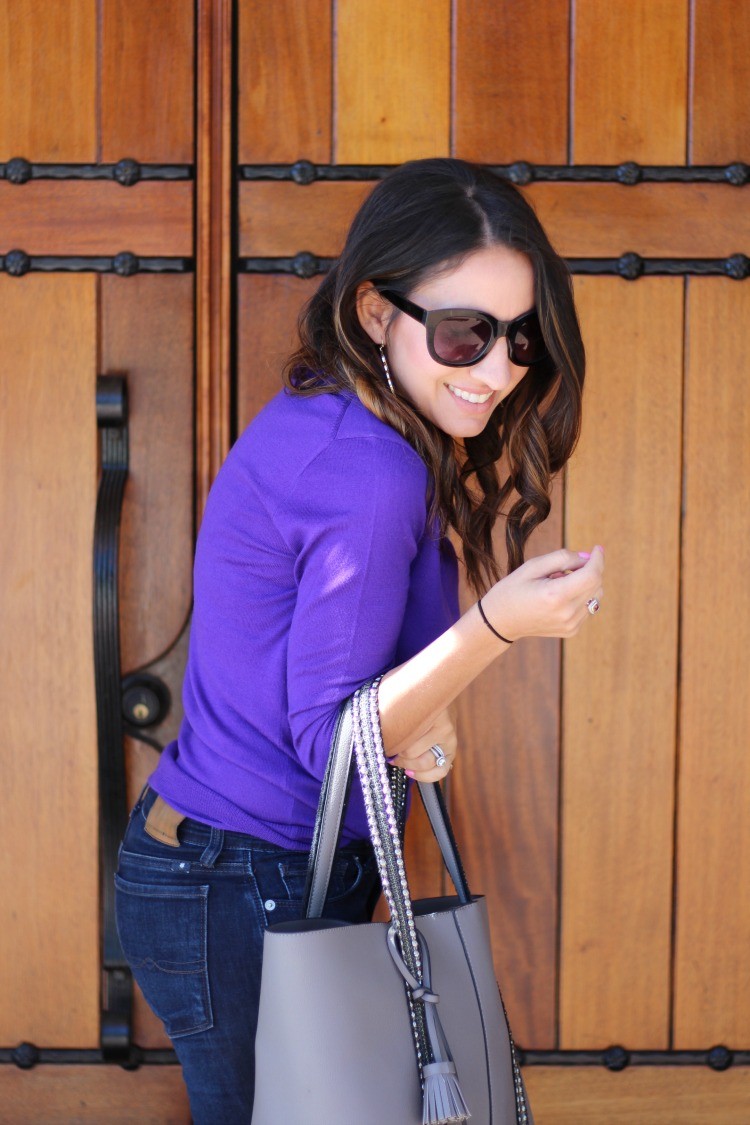 Sweater:J.Crew | Denim:Lucky Brand | Shoes:Target | Handbag:Urban Expressions c/0 sold out (similar style) |  Earrings:Kendra Scott | Necklace:The Silver Loft | Bracelet:Kendra Scott | Lips:Peach Buff
I've been taking time off from social media for a couple days each week so I can really be present for my babies. It's so easy for me to get caught up in social media this and that, and taking a time out really helps me to find a better balance as a mom and wife. In the spirit of unplugging from all the distractions I wanted to share five fall activities I'm excited to do with my babies.
Five fall activities I'm excited to do with my babies
1. Bake pumpkin bread with Pookie. He's starting to have a real interest in what I'm doing while I cook. We bought him a stool for brushing his teeth, and he literally takes it all over the house. Lately, he parks his stool right in front of the island to help me crack eggs and stir the batter.
2. Take my babies to ZooBoo. We got a Houston Zoo membership for my sons second birthday, and use to go a couple times a month before it got super hot. I'm hopeful that the cold front will stay so my babies can enjoy ZooBoo for the first time.
 3. Do a holiday craft with Pookie. I've been counting down the days till he was old enough to do a fun holiday craft. This will be the first year that he will enjoy a holiday craft. I bought lots of colorful cardstock, felt pumpkins, glue sticks, and Pookie friendly scissors. I'm really excited for this.
4. Take Sofia and Pookie to a college football game.This would be Pookies second football game and Sofias first game. We really want to take them to the UCF SMU game in Dallas. We're just waiting to find out if it's an afternoon game or evening game because my babies turn into pumpkins past 7 pm.
5. Decorate a pumpkin with Pookie. I don't think he's quite ready for cutting into a pumpkin, but I think he will love painting a pumpkin.