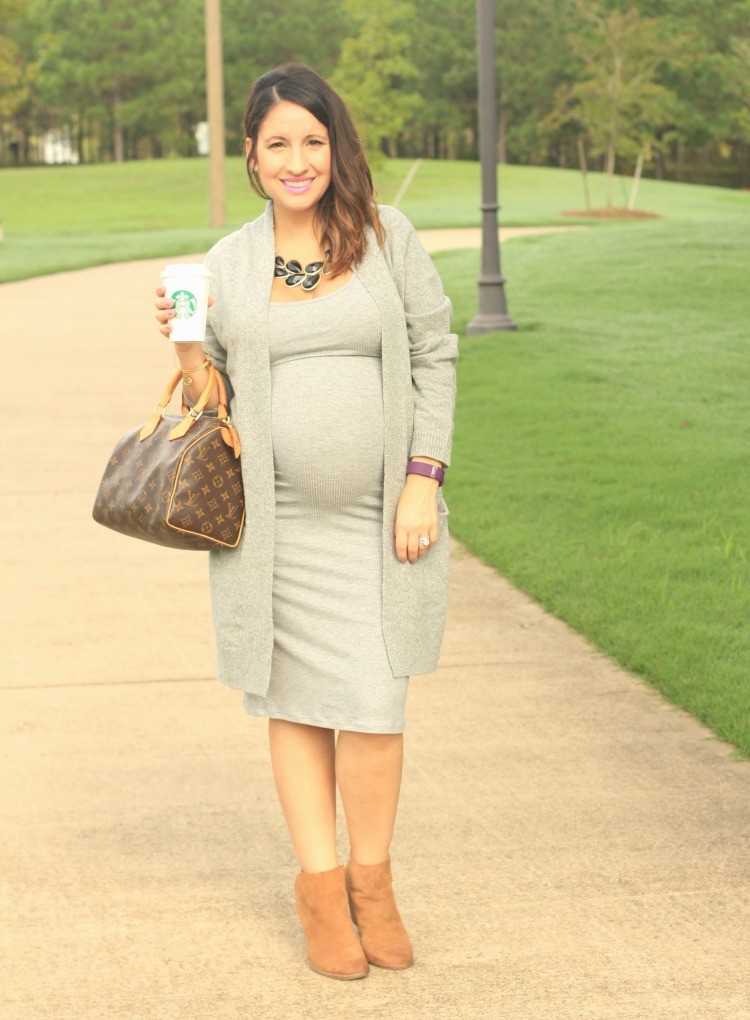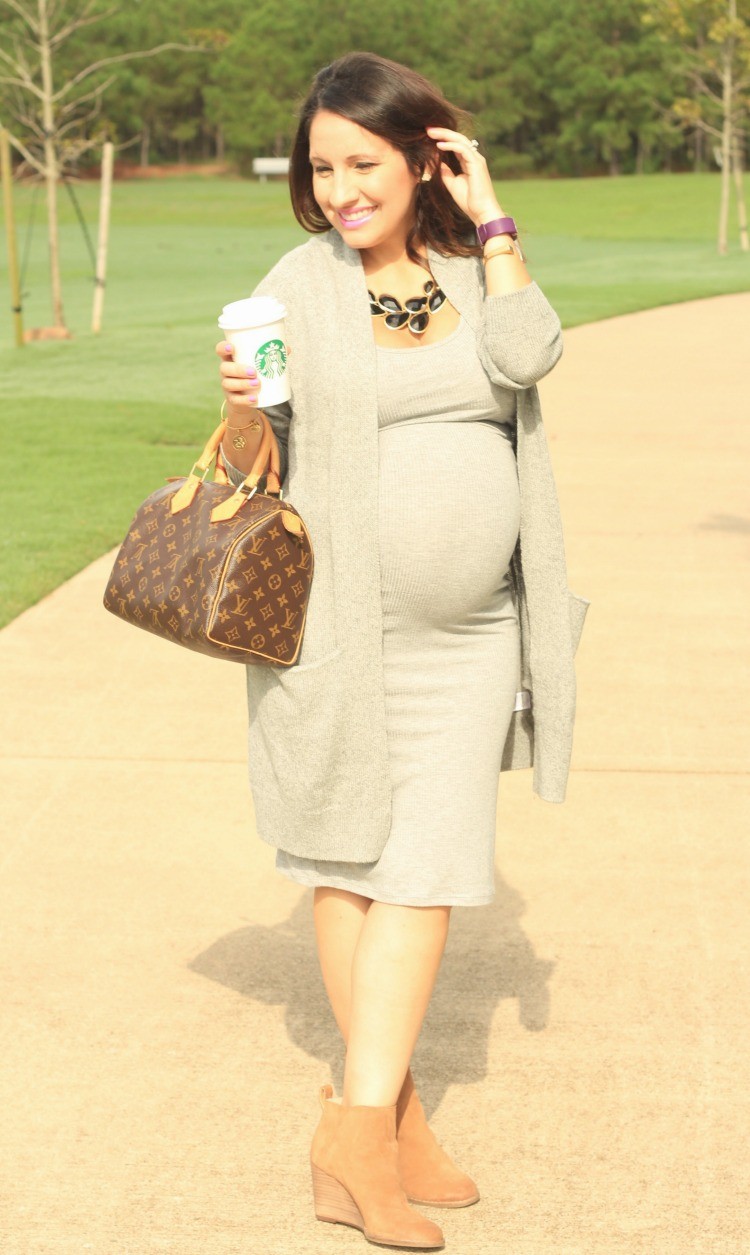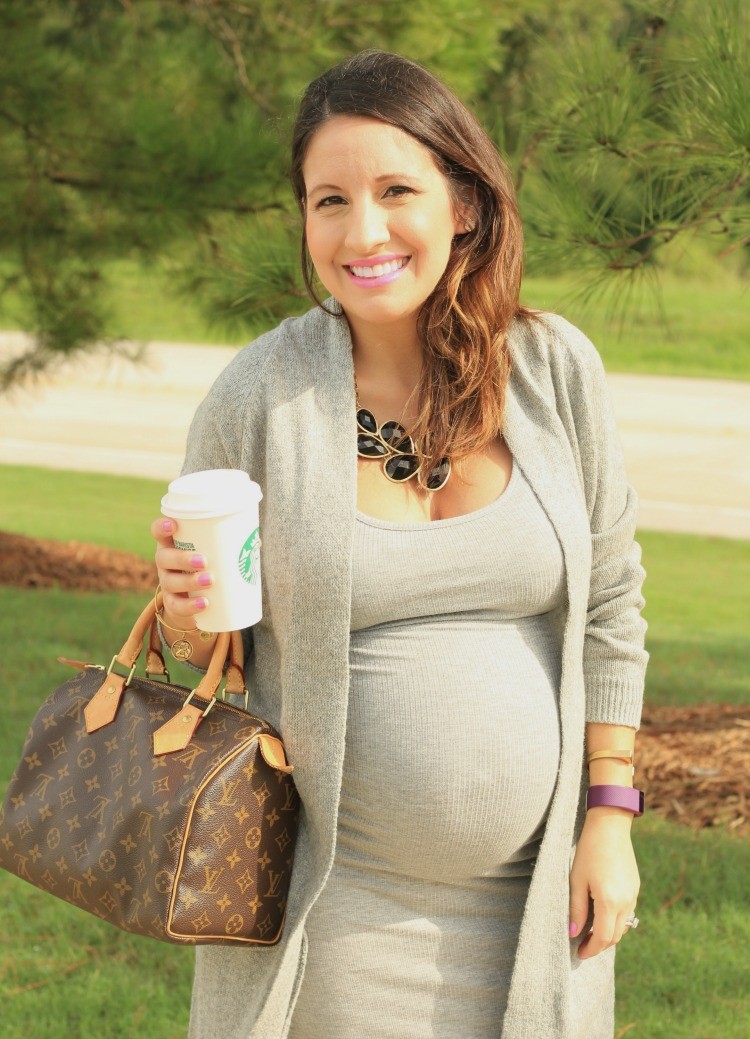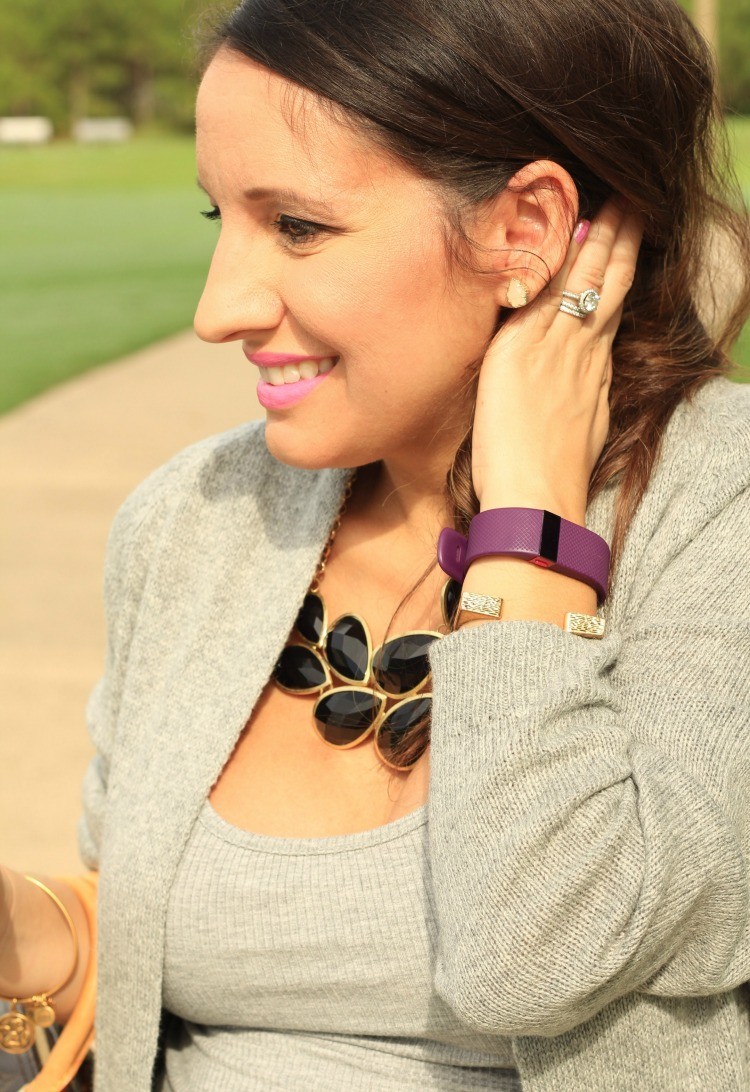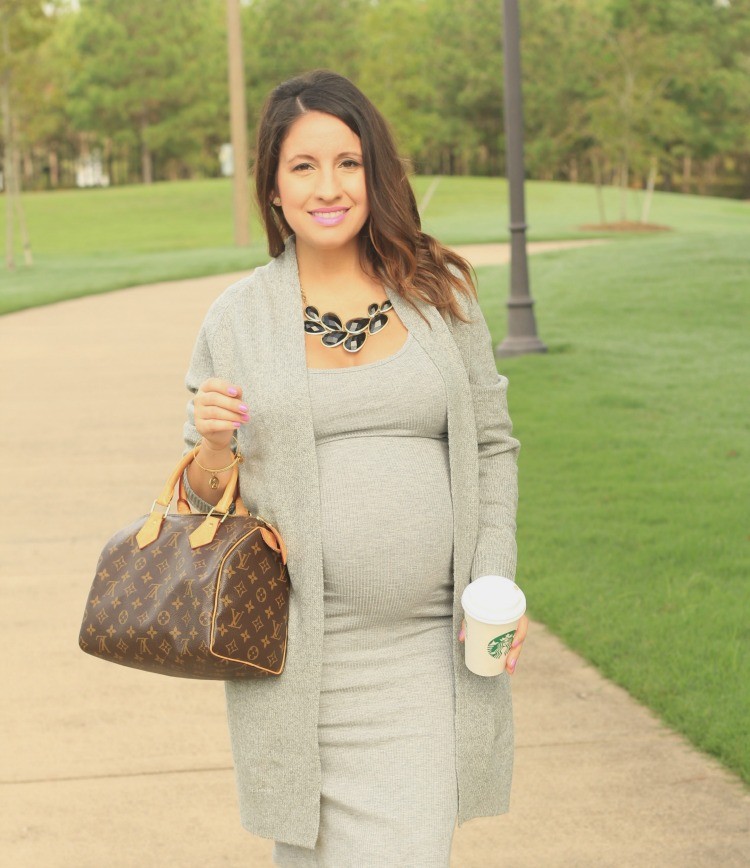 Cardigan:Nordstrom sold out (similar style under $40!!) | Dress:Forever 21 | Shoes:Nordstrom | Handbag:Louis Vuitton (similar style) | Earrings:Kendra Scott | Necklace:Gift (similar style) | Bracelet:Madewell old (similar style), Alex and Ani | Watch:FitBit | Lips:Candy Yum Yum
 I don't know about y'all, but do you ever have one of those days where everything that can go wrong does go wrong? Well, the day that I wore this outfit that was totally the case. First, I lost my keys. Something that never happens because we have a place where we hang them. So that completely threw me off. Then I forgot the SD Card for my camera, and realized it as soon as we were going to take photos. So I drove home only to realize after franticly searching it had been in my camera bag the whole time. Yep, that day was the beginning of pregnancy brain showing me it was here. Thankfully they were all things that could be handled fairly easily.
Okay, so lets get on to the outfit. I love this cardigan, and it's a great deal at under $50. Shop style says it's sold out, but when I check Nordstrom directly they have it in stock. It's really good quality for being under $50. It does runs a little big so size down one to two sizes. Usually I wear between a small, or extra small, but ended up needing to go with an extra extra small. I can't wait to wear it more when the temps in Houston are a little cooler. We've been at 90 degrees most of this week with lots of humidity. They are calling for cooler temps this weekend!! Yay!! I'm hopeful it's going to be cardigan, and booties weather.
Thanks so much for stopping by, and I hope y'all have a great weekend!!