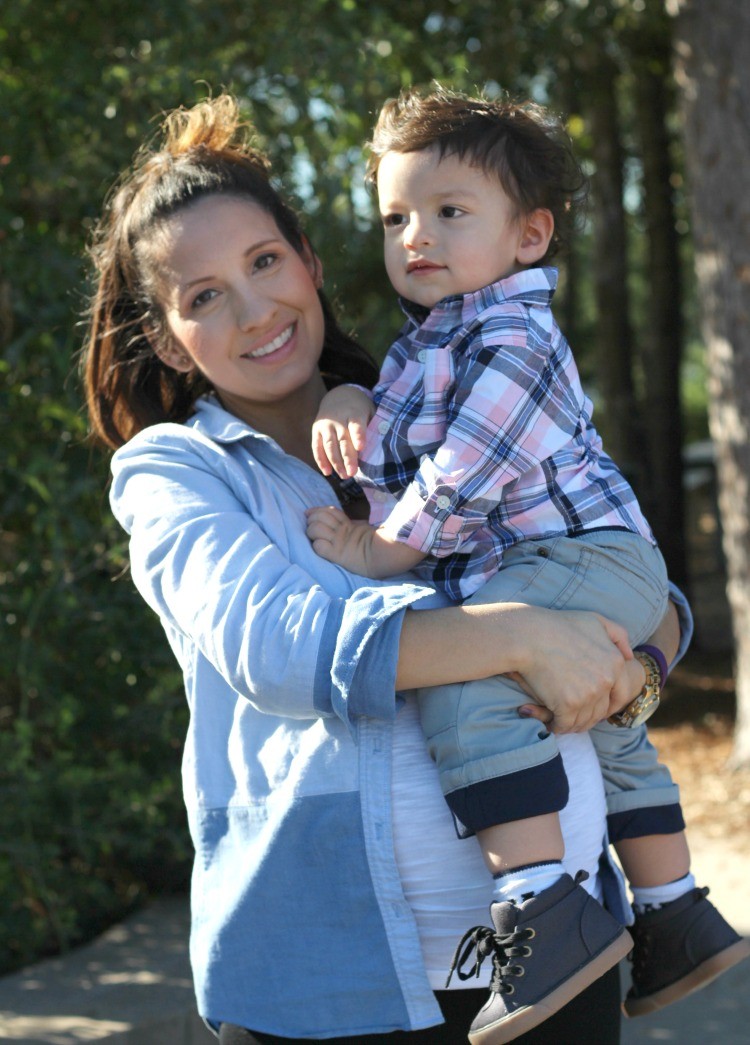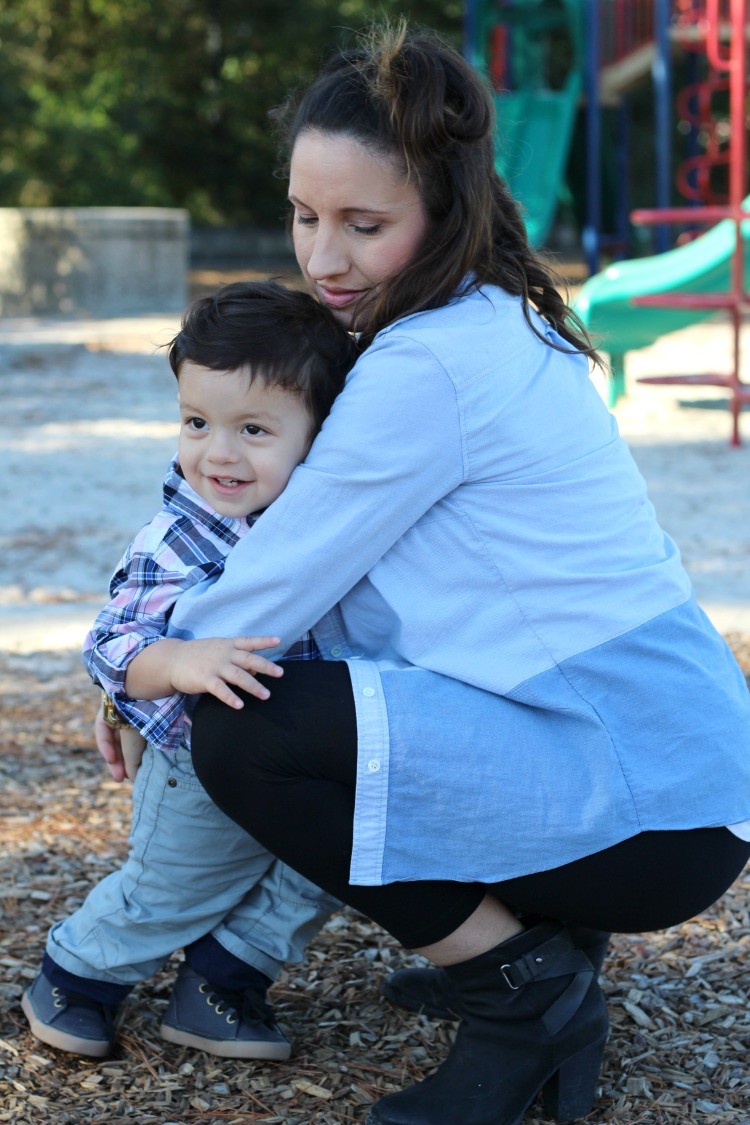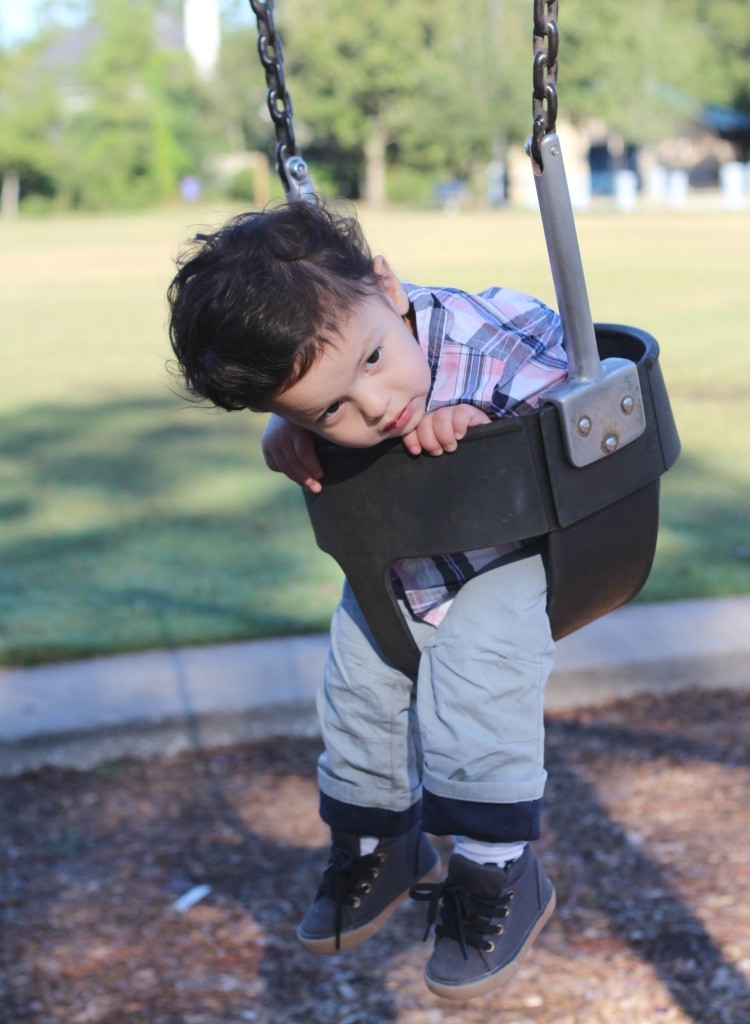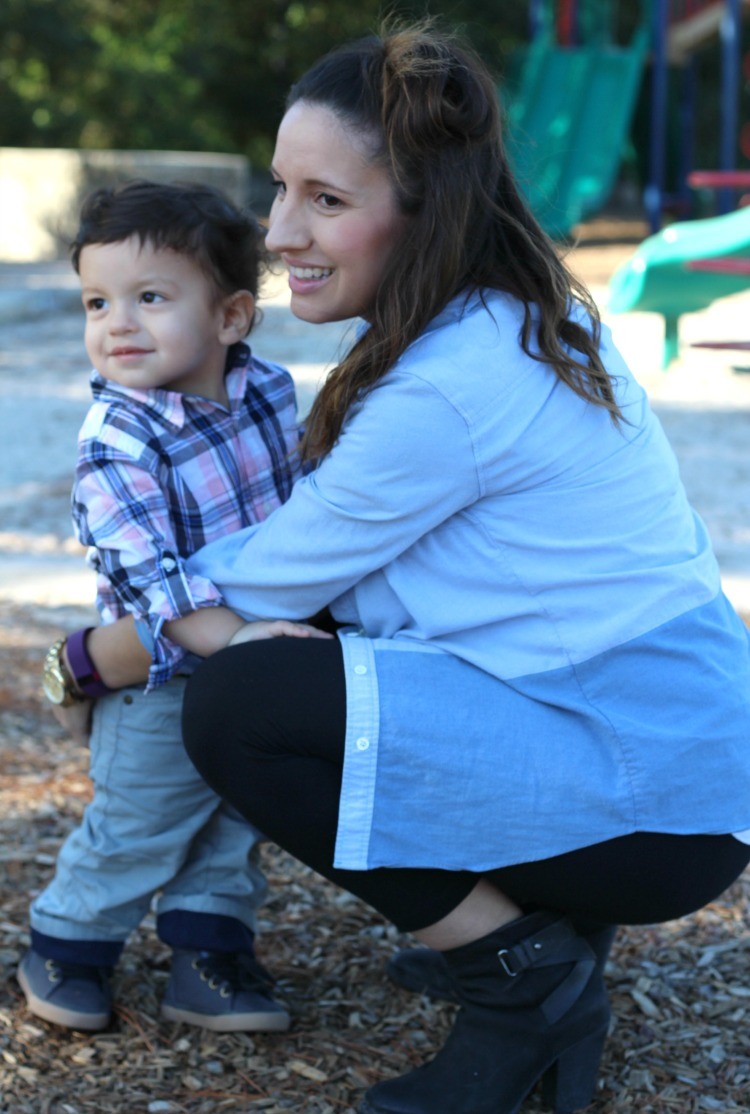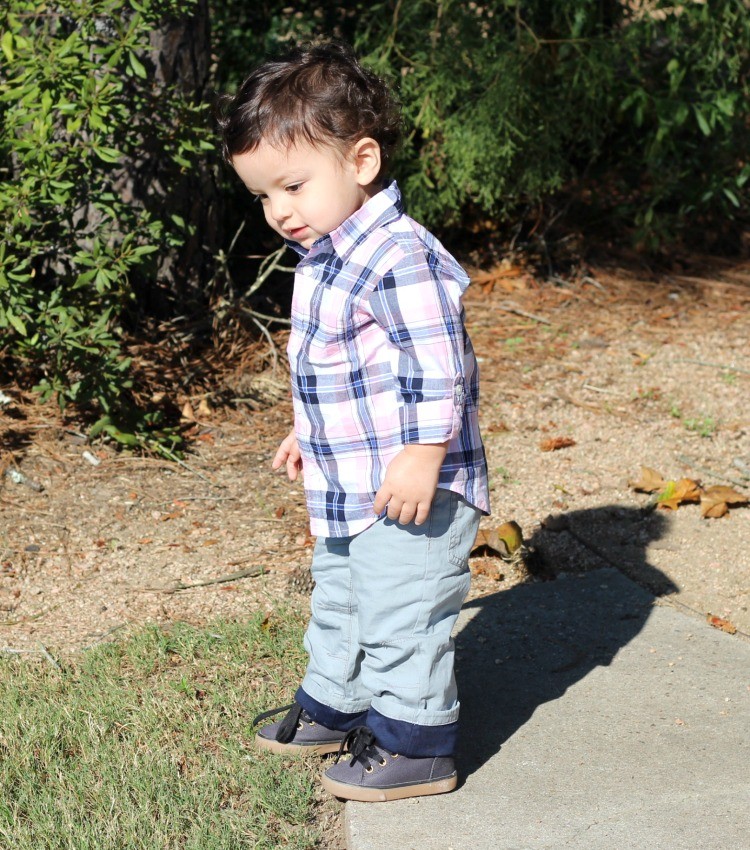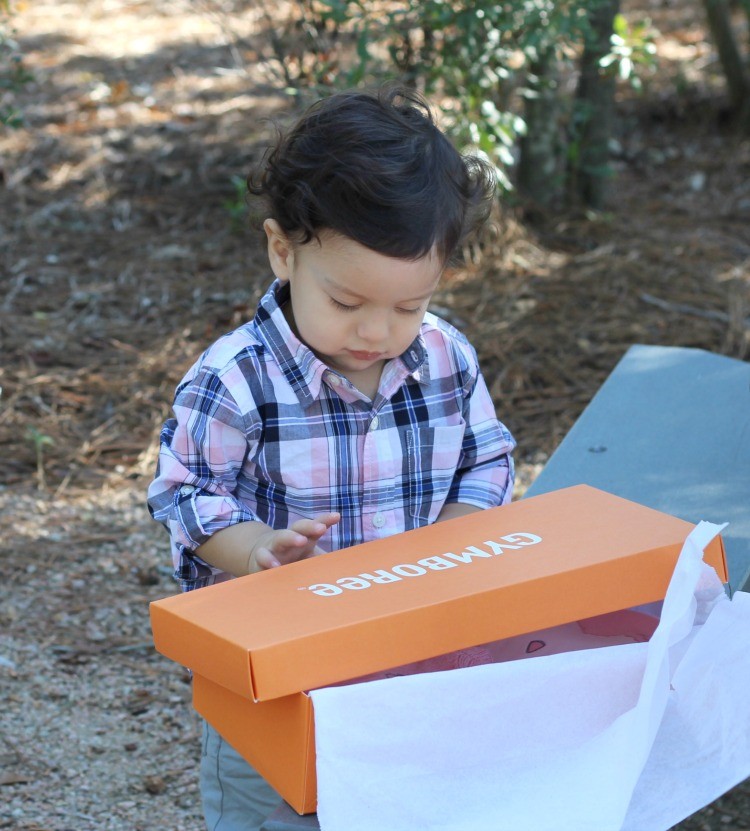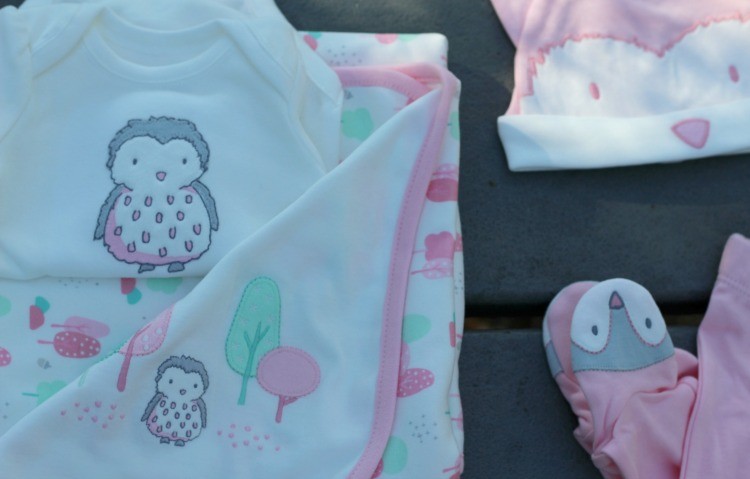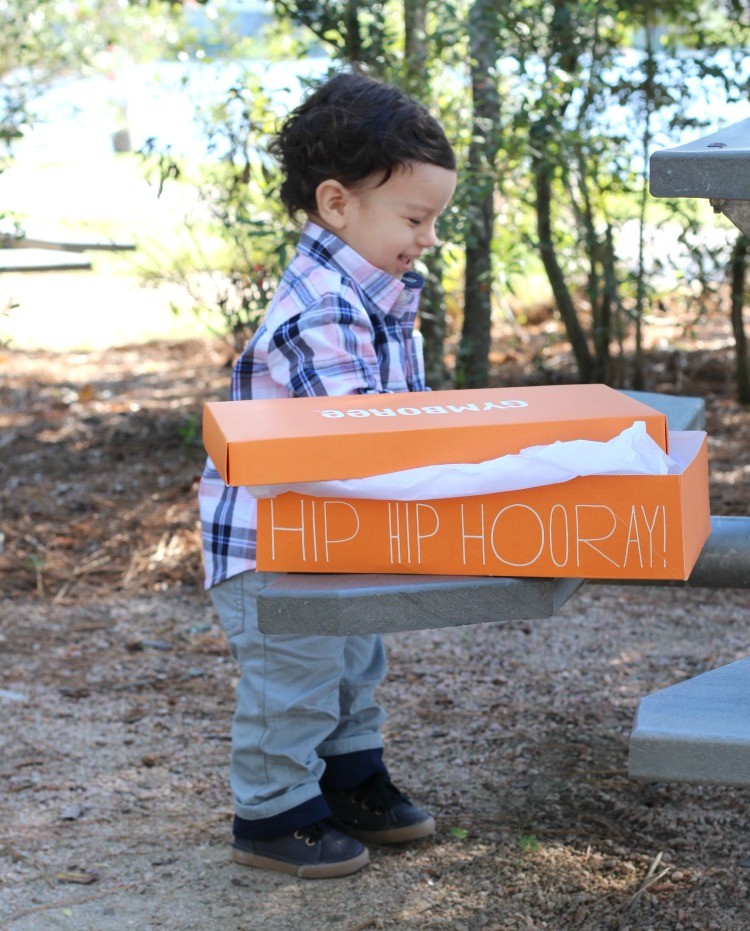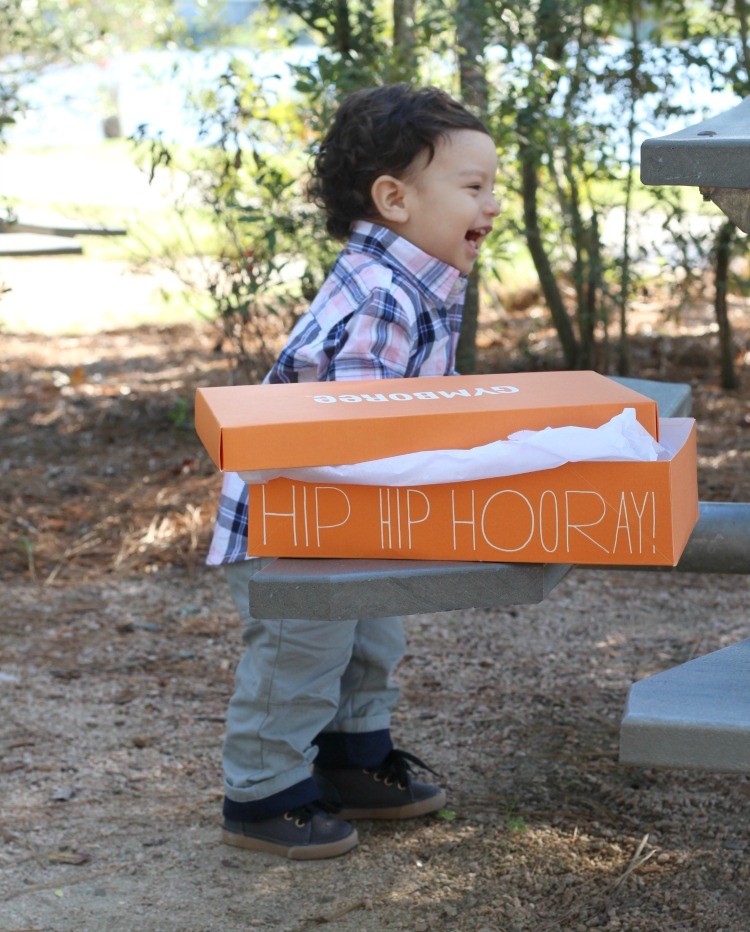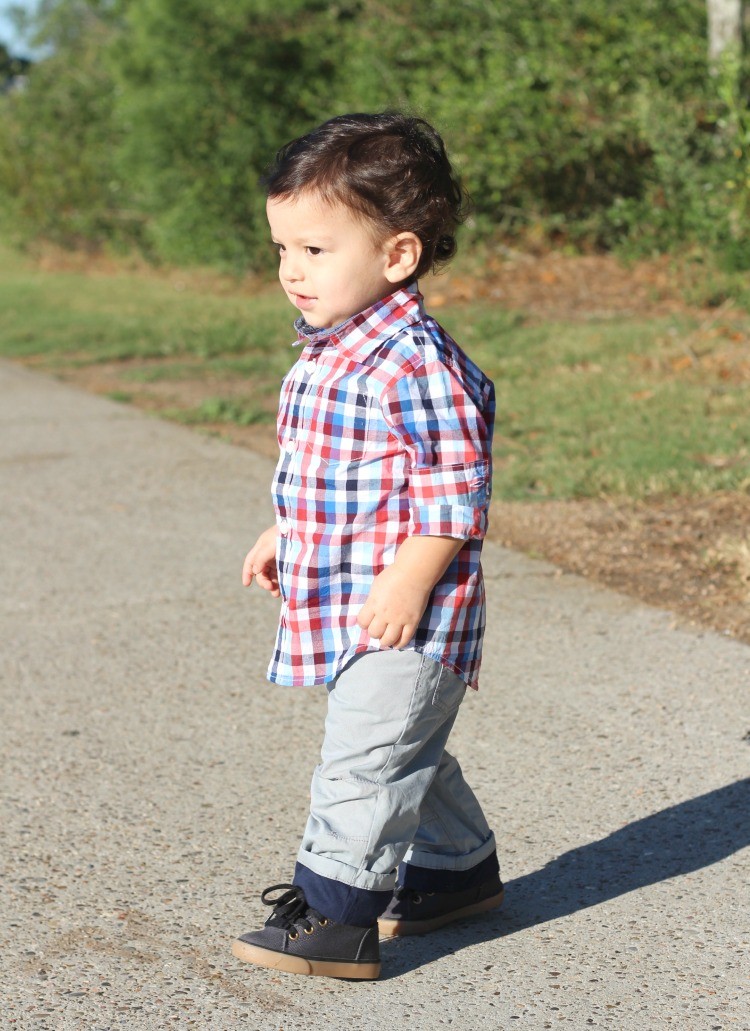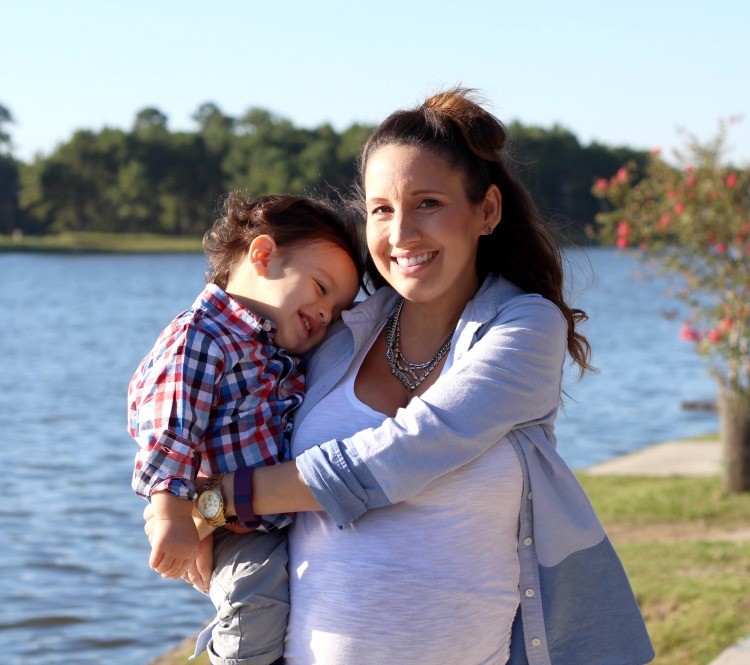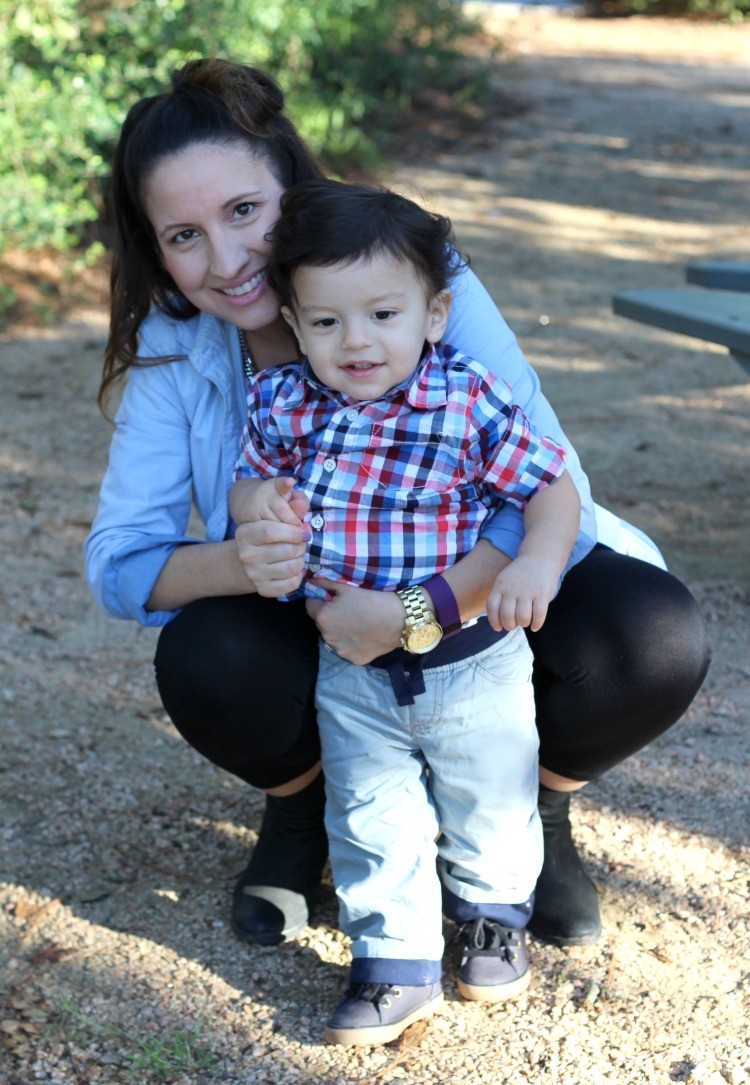 My outfit details:Button down:J.Crew old (similar style) | Top:Motherhood | Leggings:A Pea In The Pod | Shoes:Old (similar style) | Earrings:Kendra Scott | Necklace:Stella and Dot | Watch:Michael Kors, Fit Bit | Lips:Snob
My sons outfit details:Button down:Gymboree c/o, Gymboree c/o | Pants:Gymboree c/o |  Shoes:Gymboree c/o
Baby Sofia's gift details:Onesie:Gymboree c/o | Pants:Gymboree c/o | Hat:Gymboree c/o | Blanket:Gymboree c/o
Today, we went on our first mommy and me solo park date. We did this in celebration of Gymboree's One Big Happy Hello Campaign which is all about celebrating the big and small moments. This is something I love because sometimes the simplest moments are my most treasured. I was a little nervous because my son is such an independent little boy. He doesn't want to hold my hand unless there is a step he needs to cross. Though, I'll take these small moments where he still needs me. Thankfully, he stopped to hug his mom a few times. There was this cute little girl at the park, and he was smitten. Where ever she went he followed right along. It was one of the cutest things to see. He's getting so big, and becoming his own little person. Watching these changes before my eyes are so special. I'm so grateful I get to be home to see all of this first hand.
Okay, let's talk about this little guys cute clothes. He loved his Gray Every Wear Pant pants so much he wouldn't let me change him into his kakis. So when your toddler says no you have to listen. I think he loved that his that his grey pants are lined in super soft jersey lining. He didn't quite understand why he loved them, but he knew he wasn't taking them off even for grapes. Grapes are one of his favorite snacks.
Since the weather was perfect I wanted him to see some of the goodies that Gymboree sent his little sister. So, I found the perfect park bench, and let him go to town opening her box of goodies. He loves opening and closing boxes. So, this was the perfect ending to our mommy and me outing. I think he loved all the tiny, cute, pink and white baby girl clothes as much as I did. They are so soft. I think she is going to love the feel of the Gymboree newborn clothing as much as I do.Little man was so cute. He kept taking her little pants out, looking at them, and putting them back in the box. This was definitely a special day full of fun firsts for just the two of us together.
 I can't believe baby Sofia is due in November. Fun fact September is one of the most popular birth moments. In honor of that Gymboree has teamed up with five popular brands to give away over $2,000 in prizes from Gymboree, Land of Nod, Seventh Generation, 4 Moms, Baby Bjorn, and Munchkin. These are all amazing brands I use at home, so please enter the Baby's First Bundle. Good luck!!

This post has been sponsored by Gymboree. All thoughts and opinions are my own.