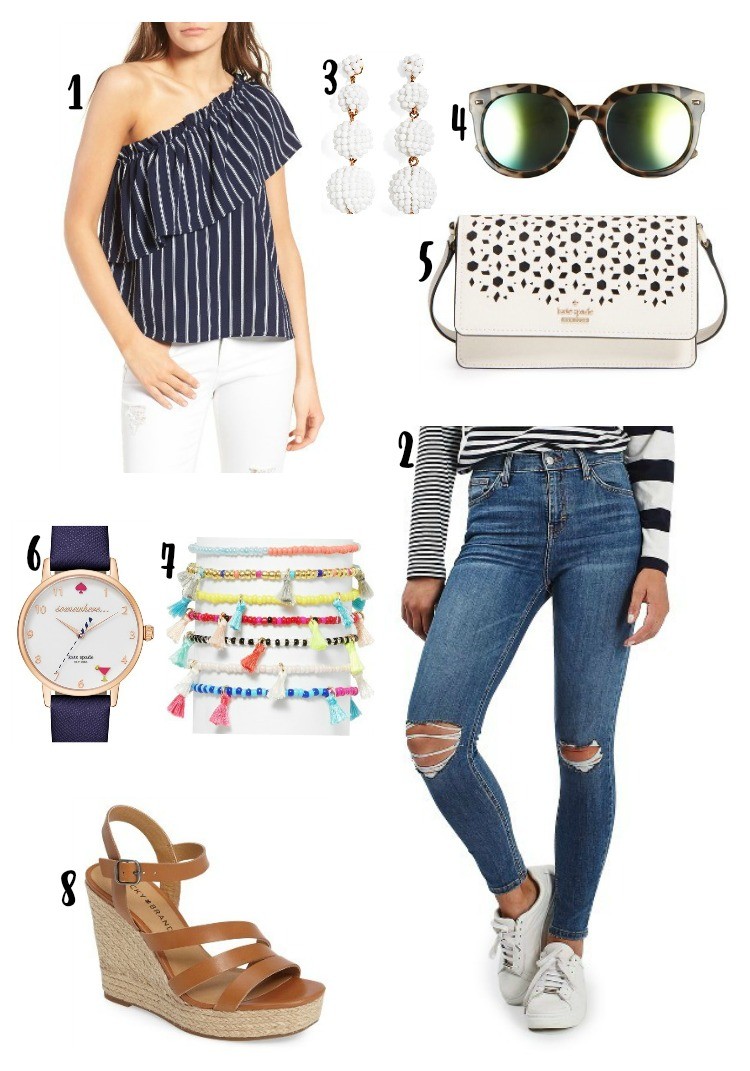 Summers here!! I'm really excited for warmer temps, and cute one shoulder tops. This one in particular caught my eye because of the ruffle, and blue and white stripes. Fyi this top is $35 ,and such a great deal!! I'm a sucker for blue and white almost anything.  You can probably tell from this outfit.
When it's summer time, I like to add bright colors into the mix with my accessories. Something about it makes me so happy. Since the top makes a statement on it own with this dramatic ruffle, I added a white statement earring, and colorful bracelets. I went with a more laid back set of colorful bracelets because the earrings are really doing the talking, right? This is the perfect outfit for a laid back date night.
Thanks so much for stopping by!!