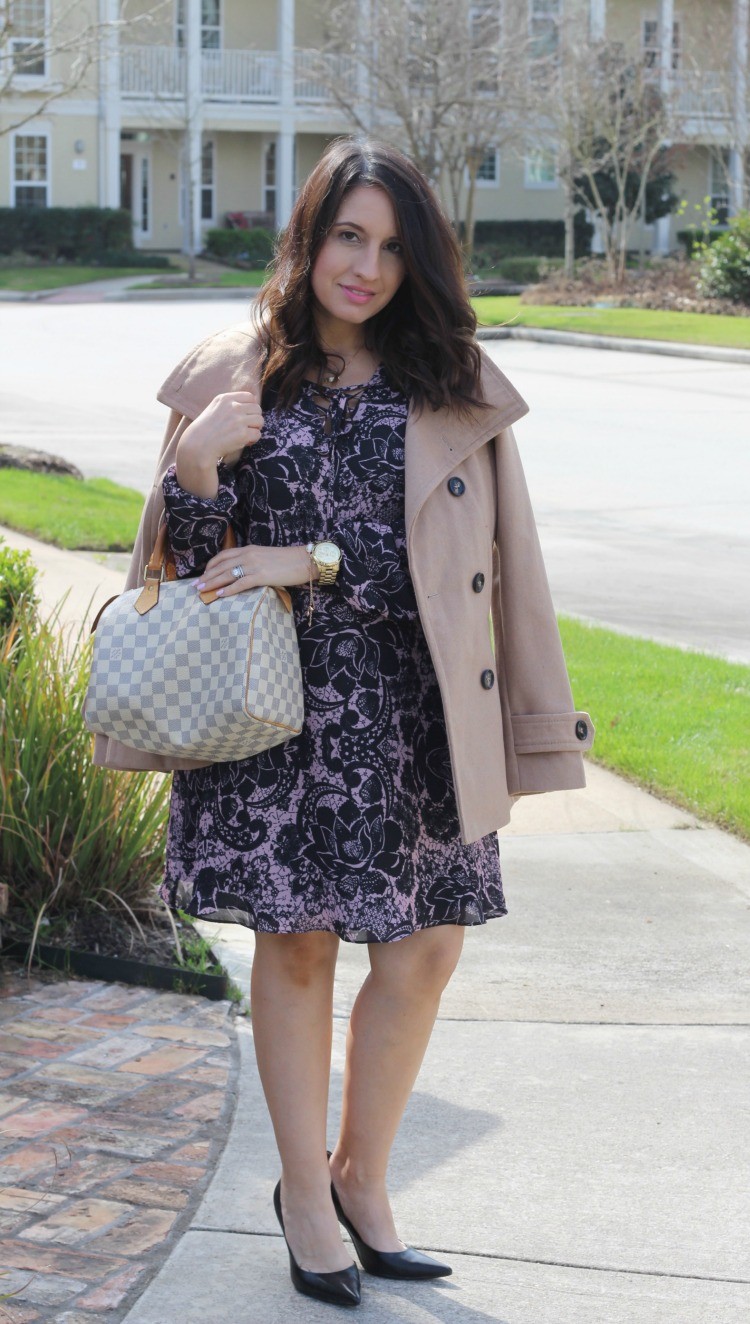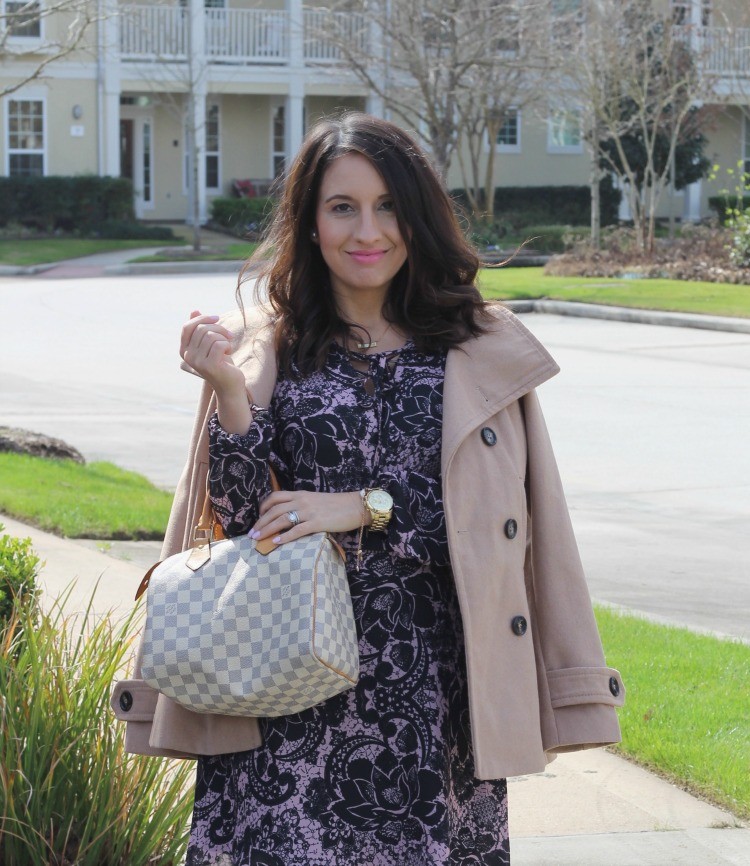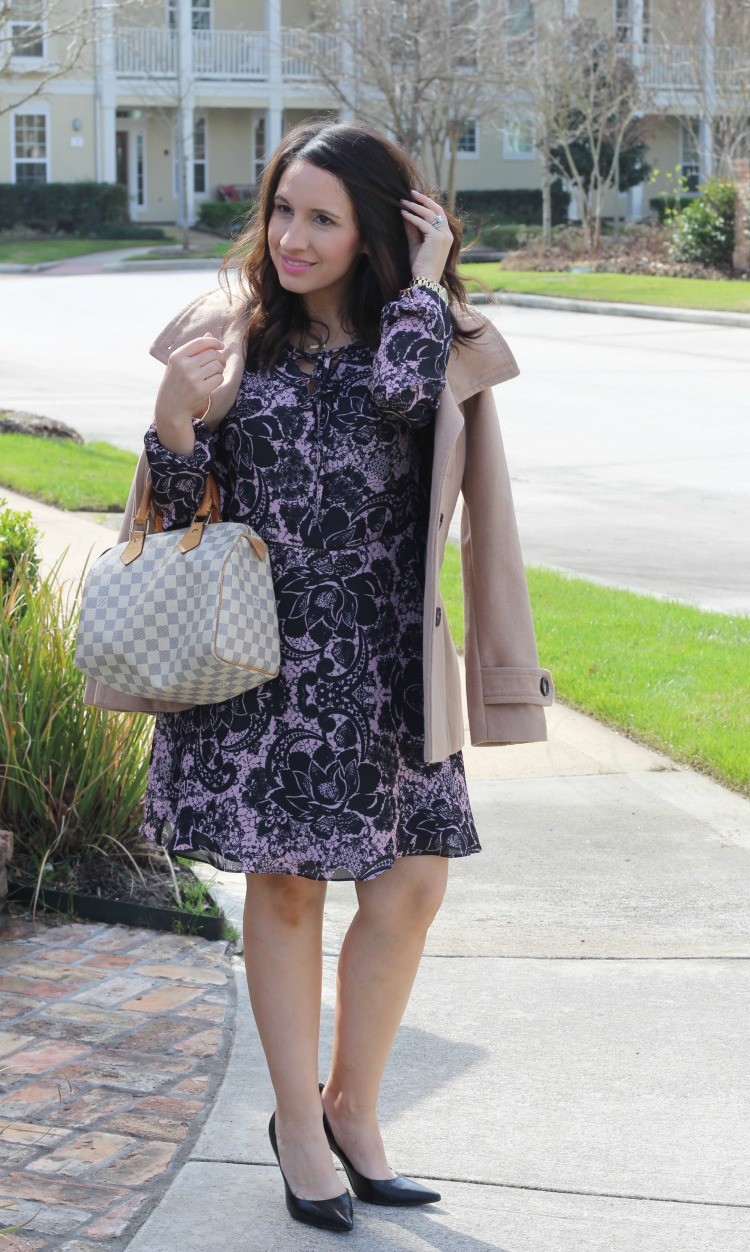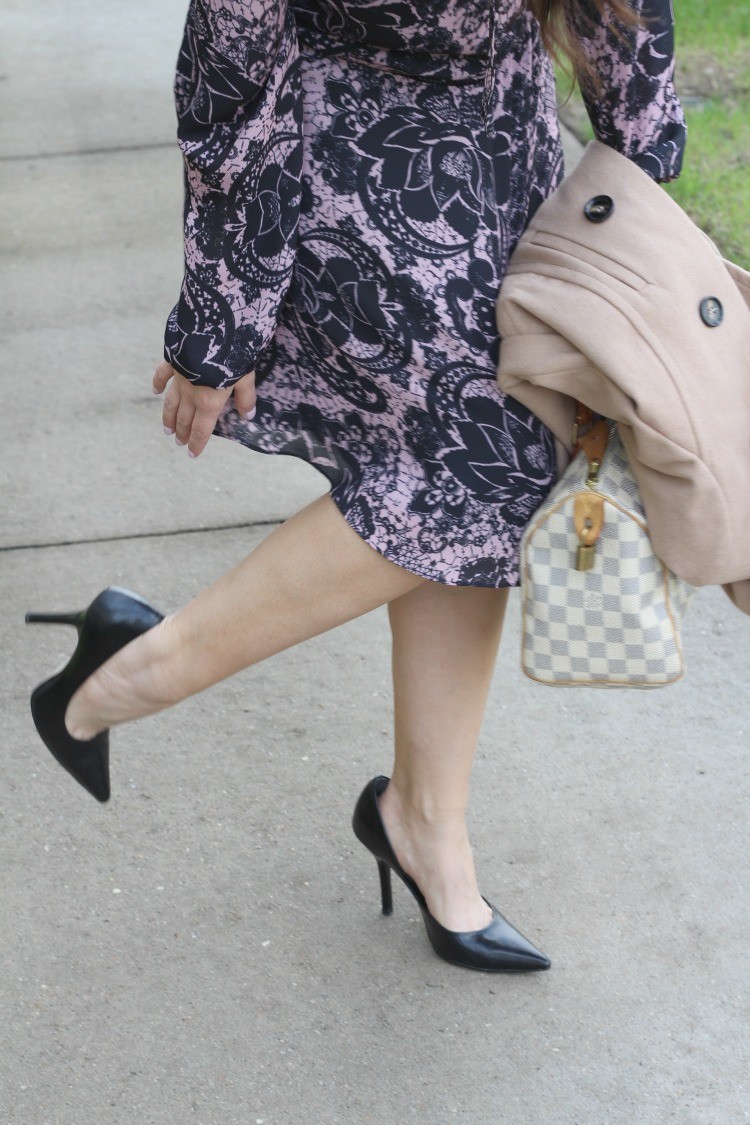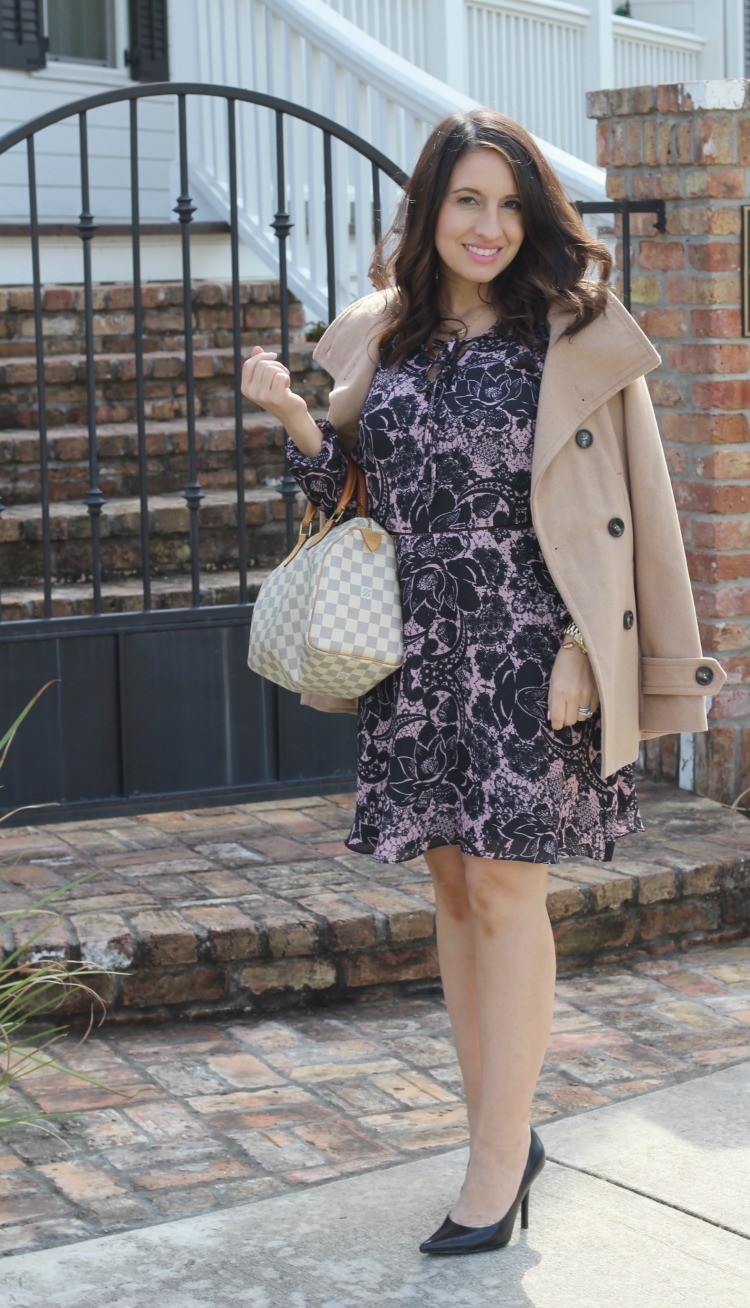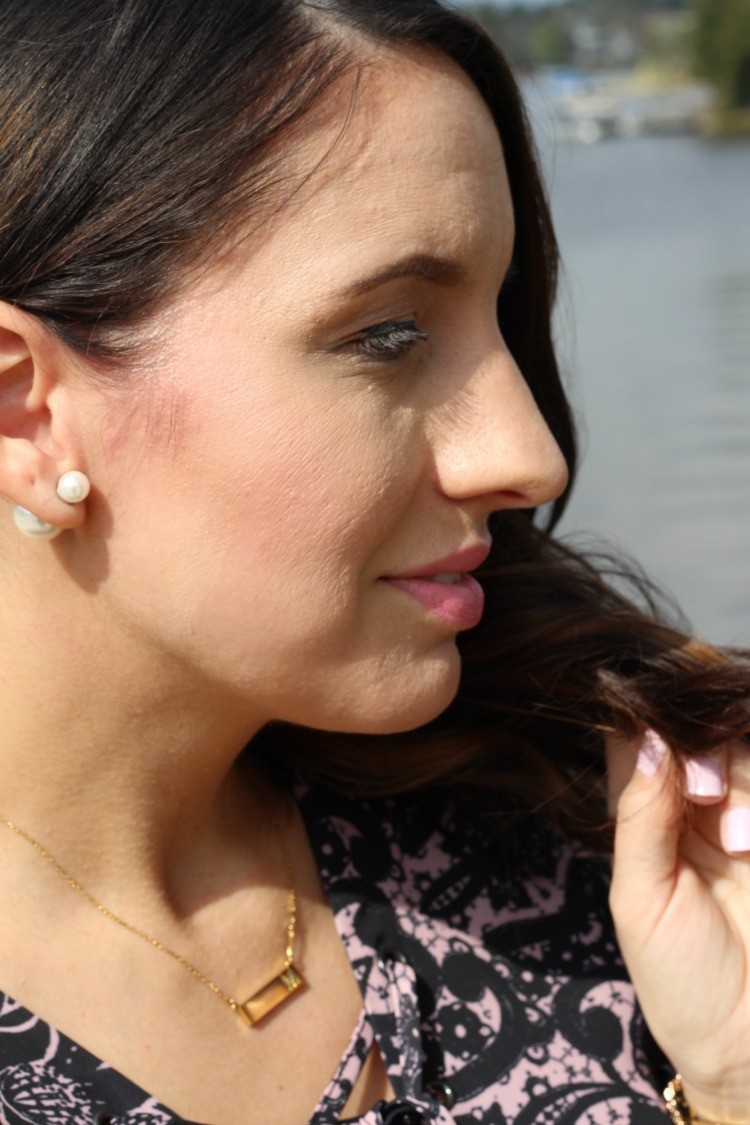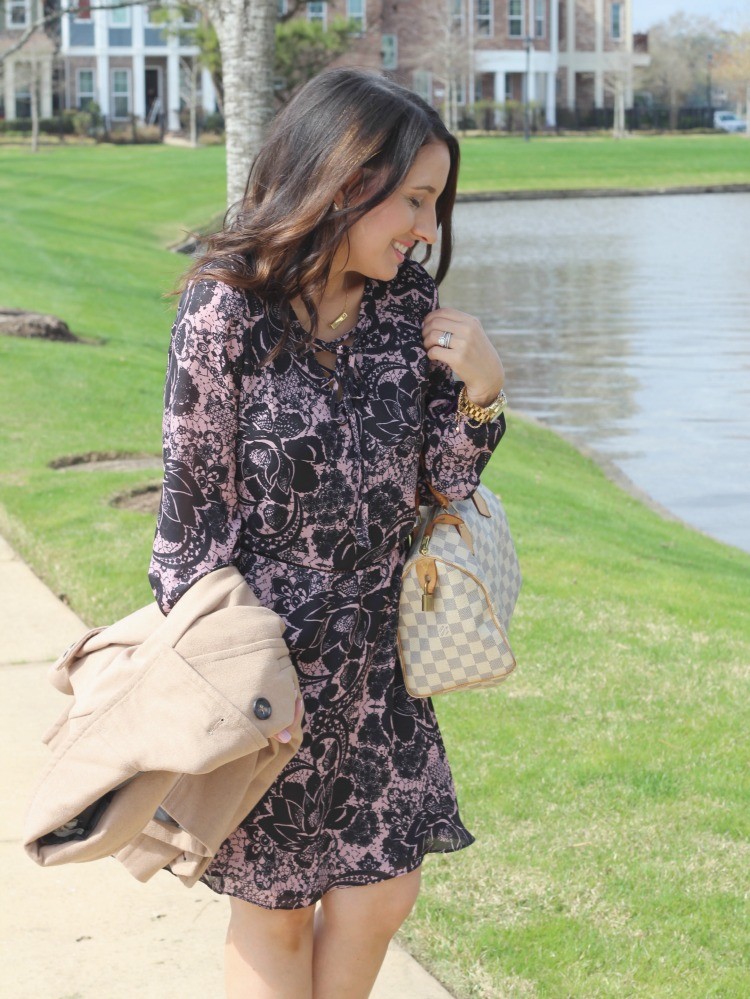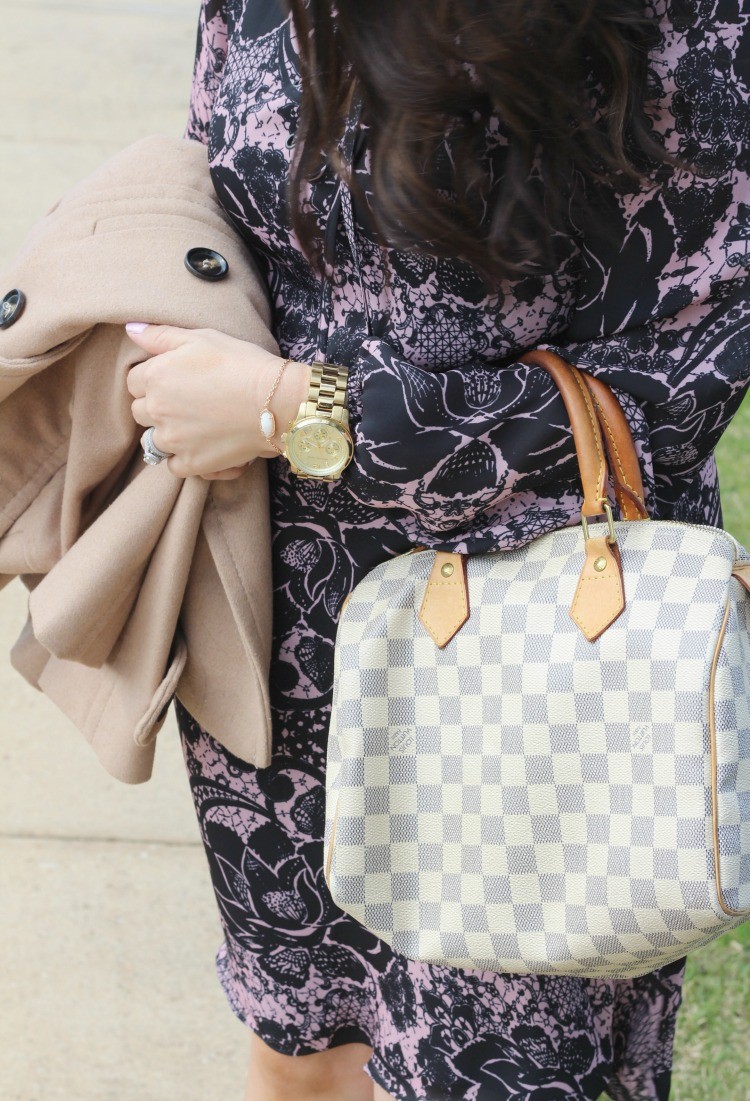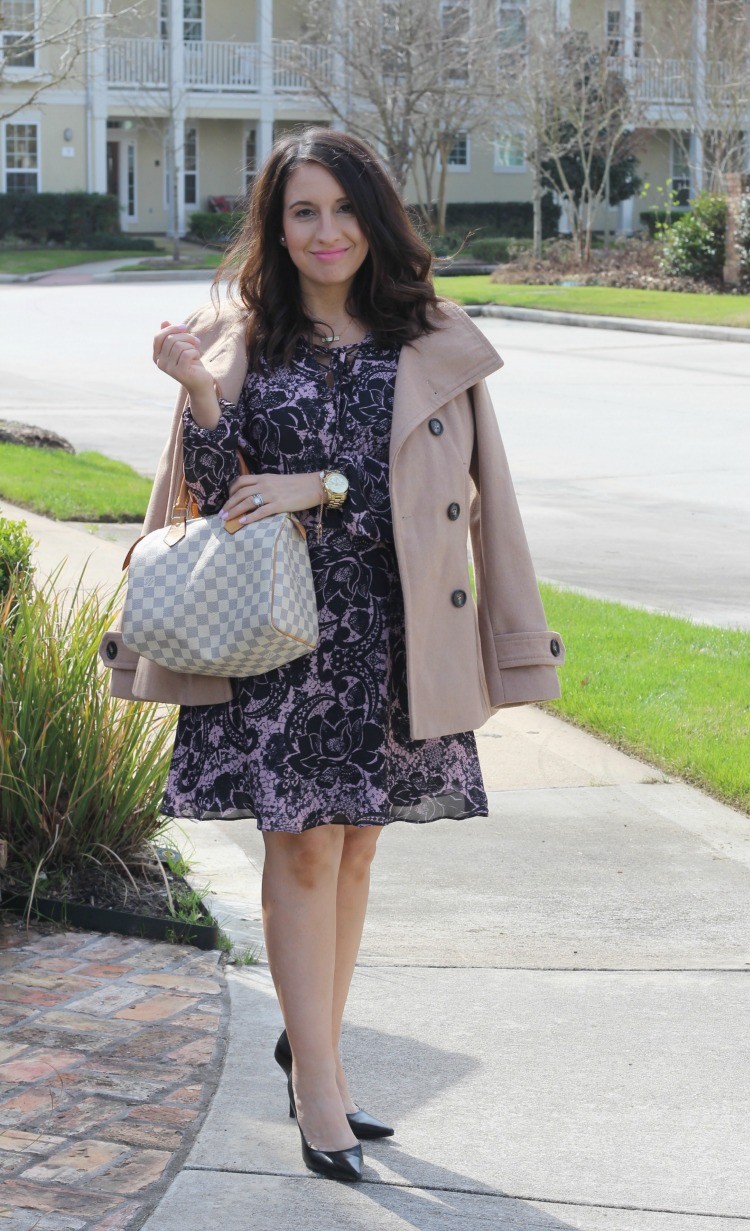 Coat:Nordstrom | Dress:Devlin Collection sold out (similar style) | Shoes:Macy's sold out (same style) | Handbag:Louis Vuitton (similar style) | Earrings:Bauble Bar sold out (similar style) | Necklace:Bauble Bar sold out (similar style) | Bracelets:Kendra Scott c/o | Watch:Michael Kors  | Lips:Nyx Sydney and Istanbul
Today is the day before Valentine's, and I'm more excited about my son attending his first Valentines party. It might have something to do with him getting older, and really starting to have his own personality. He's this fun loving toddler that smiles, gives his mom and dad big hugs, and gives his sister hugs and kisses. Seriously, there are days I have to pinch myself because I'm so proud of the way he's adjusted to being a big brother. He loves her so much, but he won't share any of his toys with her. It's pretty funny how he simply takes his toy back like this is mine.
If you have plans for the big day, and want to get dressed up, or down this is one of my favorite dresses to wear. It's sold out, but the Devlin Collection has a dress in the same print that is really pretty. I linked it above, and I'll link in below as well. I dressed it down here, and I love dresses that can be worn lots of different ways. That's usually how I justify the cost of dresses that are a little bit more of a splurge item for me. So, what are your big plans for the big day?
I think we're staying in, and celebrating once both our babies are tucked in for the night. We will probably have a little extra dessert and champagne. Champagnes one of my favorite little splurges to have here and there. So I'm excited to celebrate our 9th Valentine's together.