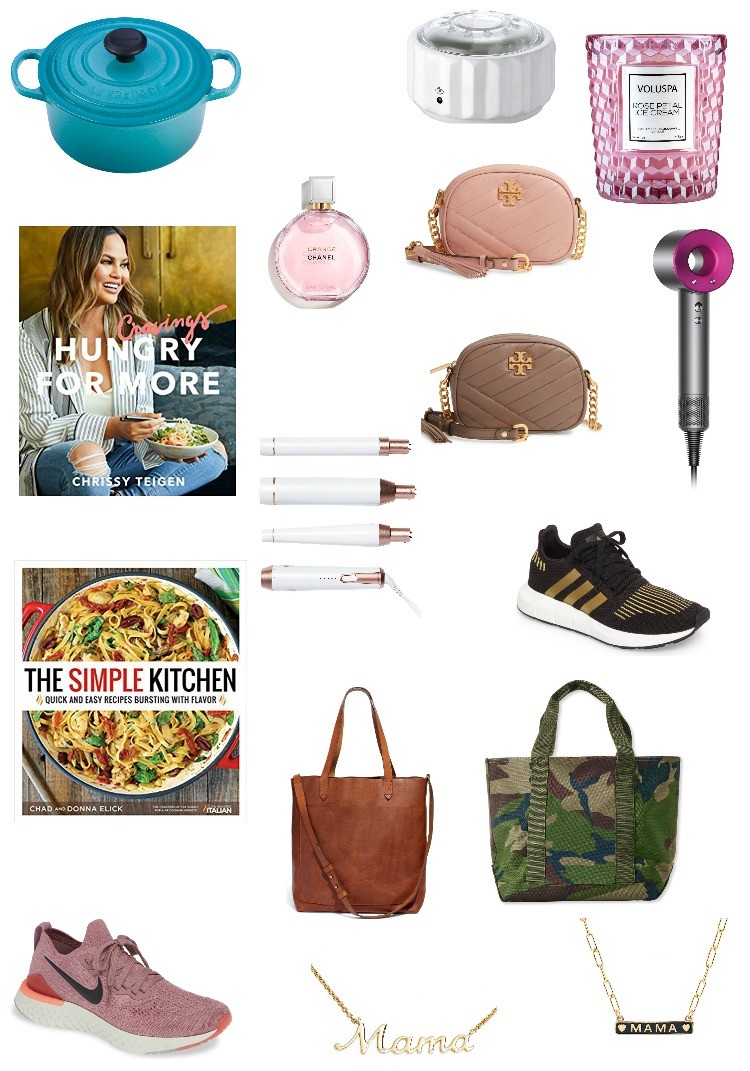 Shop The Post

Good morning! I'm a little late to sharing all my Mother's Day gift guide but I still wanted to share some gifts I think any momma would love to have. These are all gifts that you can get before Sunday. If you're like me and short on time you can shop and do in store pickup for almost everything.
Here's a quick run down of some of the gift options.
I have the Dyson hairdryer and love it. It is so lightweight and not quite as noisy as hairdryers I have owned in the past.
I have heard amazing things about these wands. I really want one and it's on my wish list. I hear it puts heat on your hair for a shorter amount of time and the curls last a lot longer.
I love these Tory Burch crossbodies. They come in lots of colors and are great for everyday or special occassions.
I have the original Chrissy Teigen cookbook and think I need this one. The recipes did not dissapoint.
I love a good personalized necklace and what's better than necklaces that celebrate mamas with a cute mama inscription. Both are super cute and perfect depending on your style.
Alright, that's about it. I need to get to bed.

Shop The Post