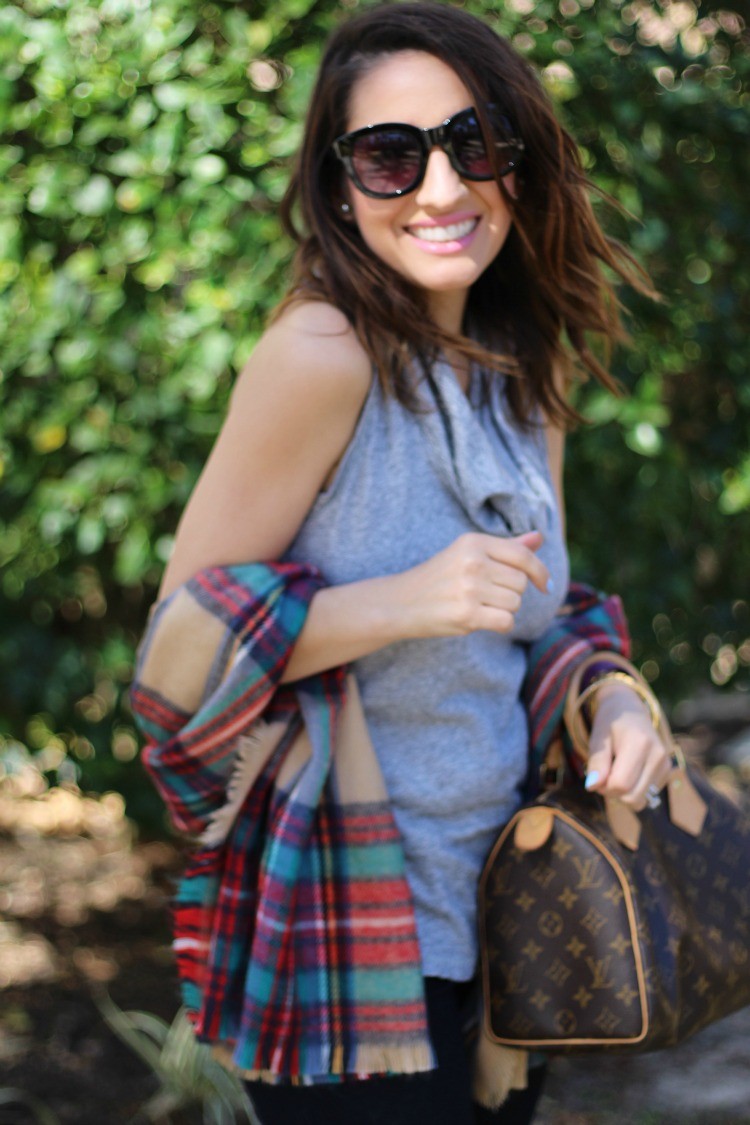 Hey everyone!! I'm Angela, and I can't wait to share a little about me with ya'll.  I'm a Style Blogger, living just outside of Houston, Texas, that will always be a Carolina girl at heart. In the winter of 2014, I started Pretty In Her Pearls to document my love of fashion, beauty, and shopping my closet. Since then it has evolved into my outlet to share my personal style, beauty tips, and a few baby tips, and products that have worked for me.
I'm a Charlotte, N.C. native exploring new cities with my better half. His career moves us to new cities so he can build the light rails one city at a time. Our last move was from Dallas to Houston. It's was amazing getting to explore Dallas, and were having fun learning about all that Houston has to offer. I'm married to the love of my life, Manny, we have two fur babies that are adjusting to having a new baby in our house hold. I became a new mommy on February 19,2015, his name is Manny jr. He is the most amazing little man. He makes everyday better than the last. I'm so grateful he is such a sweet baby. It took us a long time to have our sweet baby, but I wouldn't change anything about our journey that brought us him. He's our miracle thanks to IVF, amazing doctors, nurses, and great supportive friends.
I'm so grateful to have my blog, my readers, and supporters because without ya'll; I wouldn't be able to do what I love. Thanks so much for stopping by, and reading a little about me!!

Facts about me and my blog:
A little about my style. I'm 5' tall, and believe tailoring is key to an amazing outfit. My experience has been that I can have the most amazing dress, but if it fits poorly then what's the point. It'll most likely never see the light of day outside of my closet if it doesn't fit perfectly.
Favorite accessory!!! Pearls are one of my favorite accessories. I could wear them in pretty much any color, and be a happy girl. I love them on their own, or layered with a great statement necklace. My love for them comes from watching Breakfast At Tiffany's, and seeing how timeless and gorgeous Audrey Hepburn looked in them. From there I was hooked.
How did you come up with your blog name, Pretty In Her Pearls? My love for pearls was where the name of my blog began. Then it evolved while I was taking a much needed  blog naming brainstorming break. One of my favorite movies of all time Pretty In Pink, just happened to be on. Maybe it has something to do with Blaine, Ducky, or all of the above, but I started to play with the idea of somehow combining my favorite accessory, one of my favorite movies, and one of my favorite colors together as my blog name. After a few too many attempts at trying to figure out the perfect combination of these three amazing things together I came up with Pretty In Her Pearls.
Who takes the pictures on your blog? Pictures on the blog are mostly taken by me, with my favorite Tripod. I'm still learning so bare with me please. On a Saturday here and there I enlist my husbands help.
What camera do you use? Canon T5I with the 50 mm f/1.8 lens.
Why did you start a blog? I started my blog to document my love of style, and beauty. showing other ladies out there that sometimes we just need to shop our closet. For me shopping my closet came about during my second year as a post newly wed. I was trying to save more, but not at the expense of my style. So that's when I began to take a closer look at what I really had in my closet. With that in mind I decided to make
Advice for someone starting out? Take your time because you can only make a first impression once. Take as much time as you need to make your blog design look professional and clean. Be open to purchasing a good camera because at the  end of the day you will really need one for good pictures. Remember it can take a while for people to actually catch on to your blog. So be patient post on certain days regularly, and be yourself.