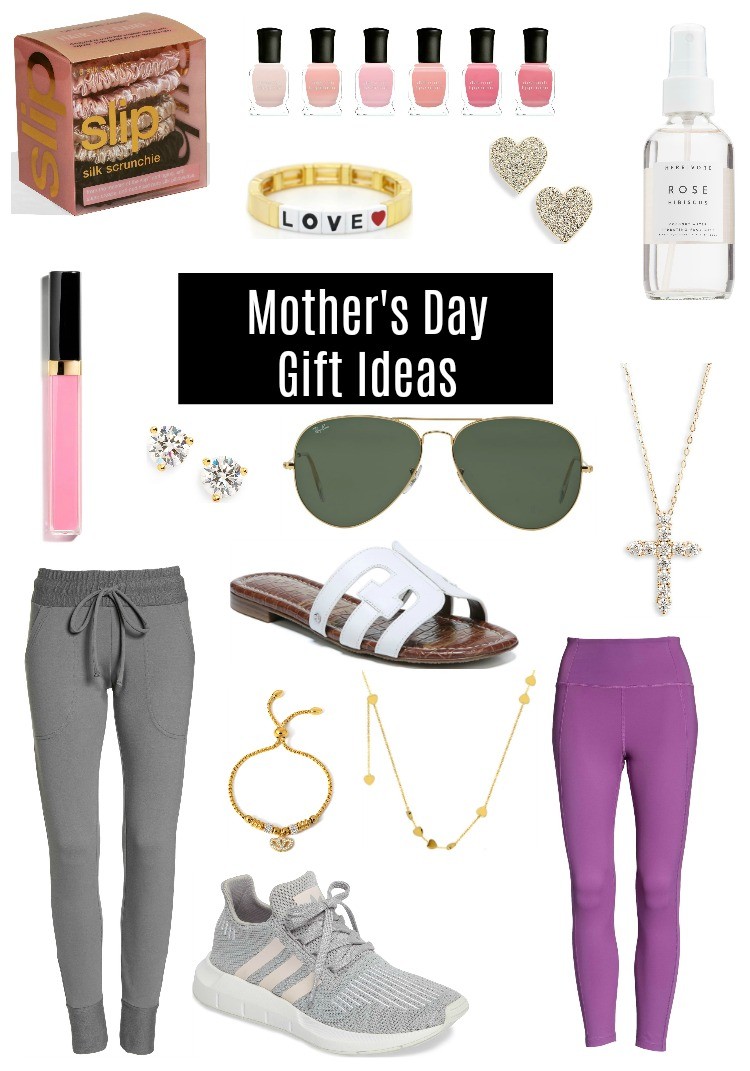 Shop The Post

Mother's Day is just a few short weeks away. I know that feels crazy to say but it is. So let's chat about some good gifts for all the mamas in your life for Mother's Day. When I was putting this toghether I knew I wanted to include some gifts that could be gifted just because too.
Alright, let's chat Mother's Day gift ideas that we could all use. I love these purple highwaist leggings. They are so cute! If bright colors for working out/lounging isn't your thing they do come in eleven colors including black. They are $68 and have really good reviews.
 I had to include these precious heart earrings that y'all have seen on me so much. They are one of the most asked for earrings that y'all really love. They are on sale and such a steal right now. They are only $14 right now and come in yellow and pink. Since we're on the topic of earrings I had to include these diamond studs that are such a good dupes for the real thing. They are so pretty.
Okay, let's jump over to necklaces. I have been absolutely in love with this cross pendant. It's dainty but not too dainty. It's such a pretty piece and I feel like anyone would love adding this to their collection. This would also make a really good teacher gift. I came across this dainty heart necklace and fell in love. I love how unique it is. It's on sale right now for $26.
Alright, let's switch gears and talk beauty. I have been really trying to focus on skincare and really only use products I absolutely love. We will talk skincare indepth soon. Okay, I have been loving rose water lately and this rose hibiscus water is amazing. I love the scent and how lightweight it feels on my skin. I've been grabbing lipgloss more than lipstick lately. Maybe because I'm home more often and I really like this moisturizing lipgloss. The color Rose Naif is really pretty on it's own or onto of lipstick. Being home more I've been adding more nailpolishes to my collection and I love these pink shades. They are all so pretty and perfect for spring and summer.
I included a few other really cute items. I hope this Mother's Day/Friend Gift Guide was helpful! Have a great week!

Shop The Post