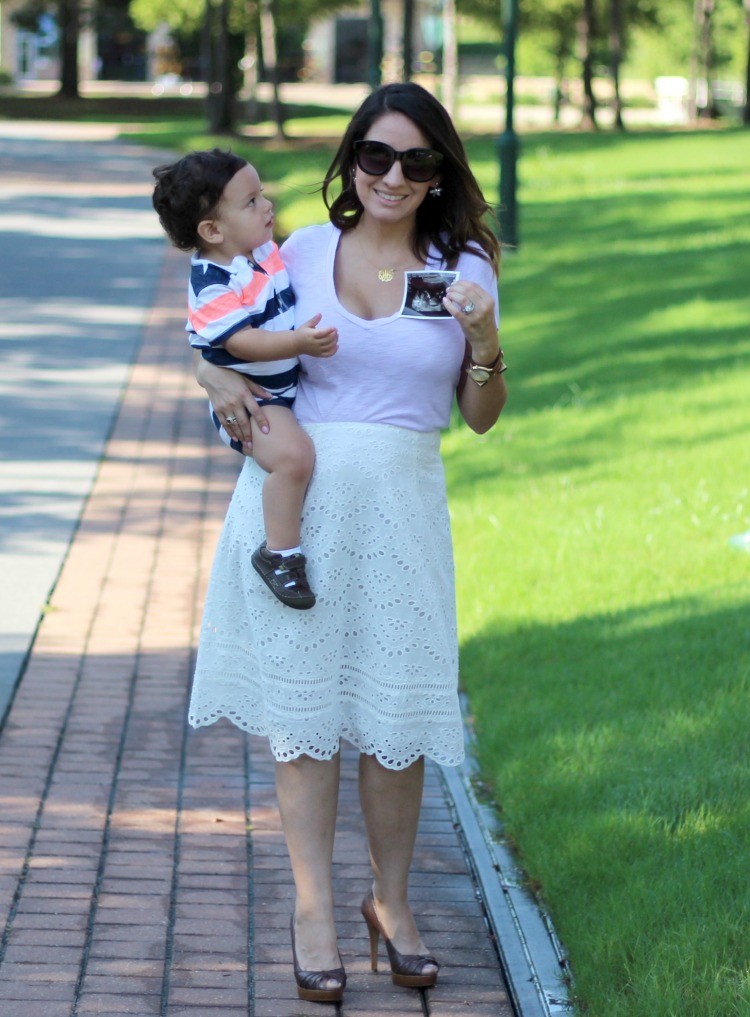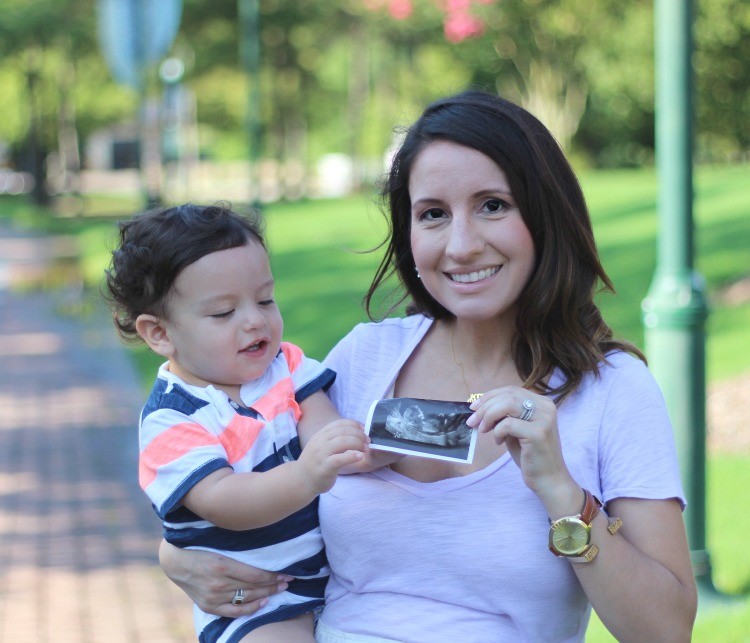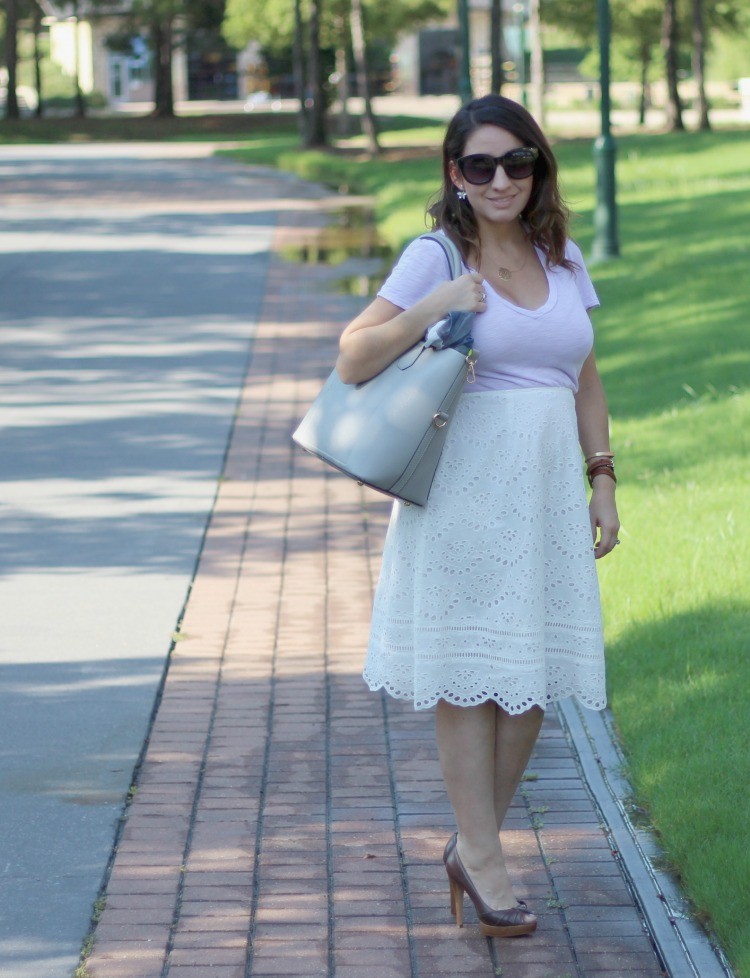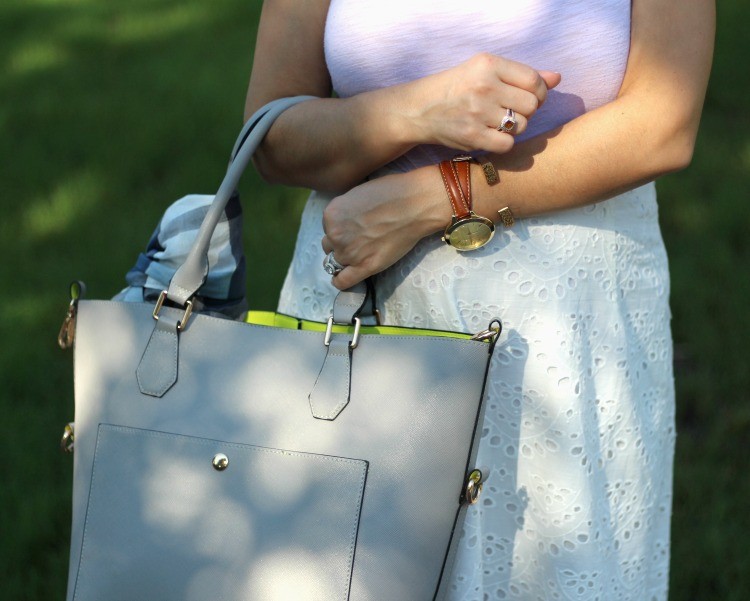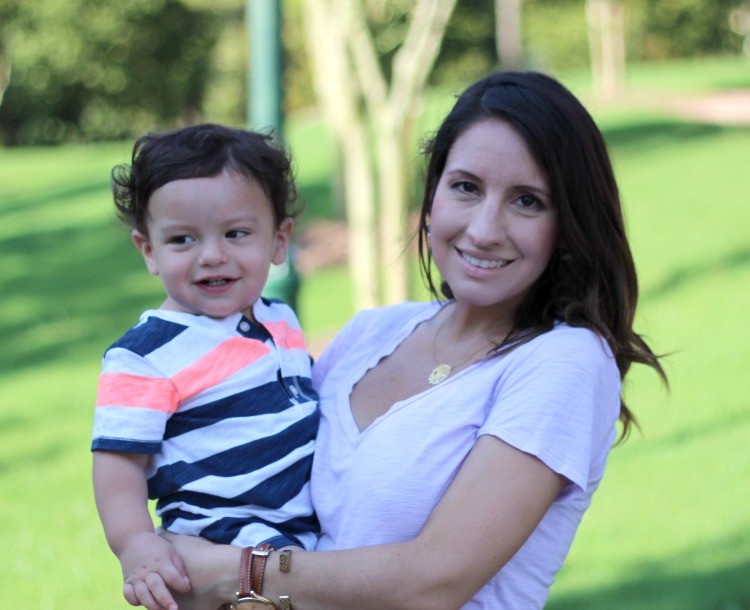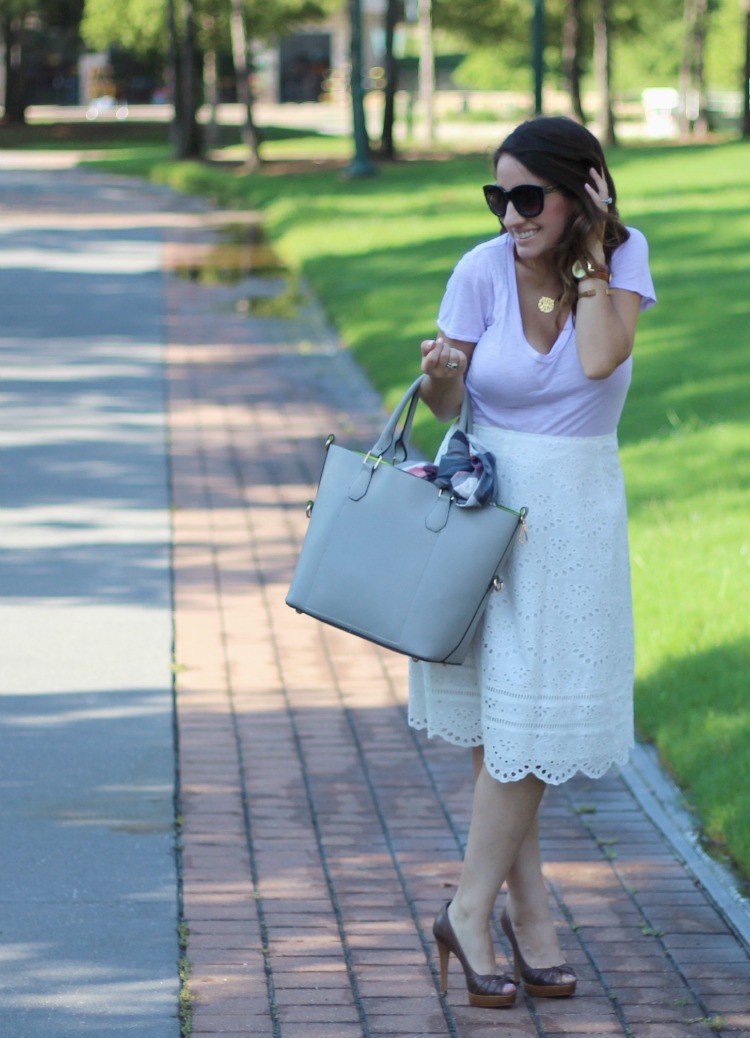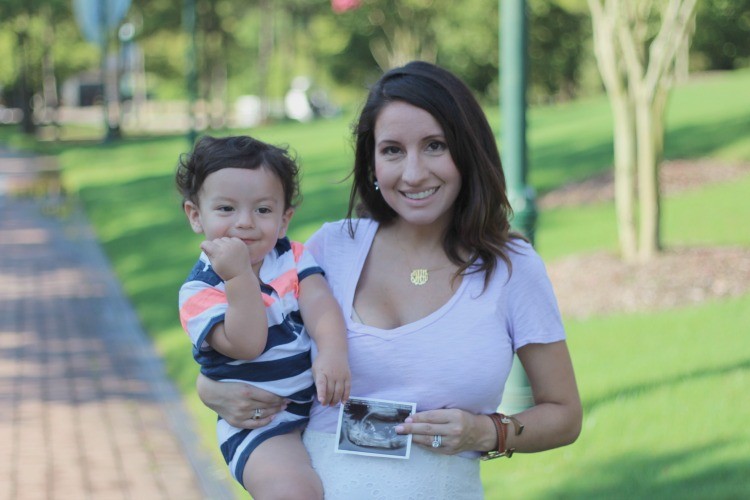 Top:American Eagle sold out (similar style)| Skirt:Francesca's c/o sold out (similar style) | Shoes:Aldo old (similar style) | Bag:Urban Expressions c/o | Earrings:Forever 21 (similar style) | Necklace:Similar style | Bracelet:Madewell (similar style) | Watch:Michael Kors | Lips:Nyx Eclair Buttergloss Love this stuff!!
Manny Jr.s Outfit:Onesie:Carter's | Shoes:Striderite (similar and so cute!!)
I'm excited to finally share the good news with y'all!! We're expecting our second baby this November. I wanted to keep it quiet for the first trimester since we've had miscarriages in the past, but then the first trimester went by, and I still wasn't quiet ready to share the good news. It's funny how going through everything Manny, and I have to have a healthy pregnancy makes you a little scared to share the news. I know it's not rational, and that sharing good news doesn't jinx things, but what can I say sometimes those old thoughts and fears creep into my mind. If you're new to the blog, I had a lot of infertility issues before having a healthy pregnancy with Manny Jr. You can read all about that Here.
On to the good news, and sharing a little about this new pregnancy that I've been keeping quiet about for 5 months. So far this pregnancy has been pretty good. The first trimester started off pretty uneventful, but starting around week 8 the dreaded migraines and nausea started, but thankfully at week 17 the migraines subsided. (Serious happy dance!!) Thank goodness because migraines suck, and they really cut into my time with my son. I'm embracing the last few months of Manny Jr., and I as just the two of us during the day. He doesn't quite realize that he's going to be a big brother, but he does like to lift my shirt to see my stomach. I think he knows somethings different, but he is too young to fully understand it just yet. It's cute to see his mind working, and trying to figure out why his mommas tummy is getting bigger.
As far as pregnancy posts go, I don't plan on doing bump updates every week, but I do plan on sharing updates here, and there because I'm excited to celebrate this new baby. Instead, I plan on sharing my maternity style, my favorite beauty products, my favorite baby products for all the new mommas out there,  a few of my favorite D.I.Y. projects, and some decor updates on the upcoming babies room. For all the readers that don't feel like reading all things bab,y and pregnancy related don't worry I'll still be posting about all things fashion and beauty related because Pretty In Her Pearls is primarily a fashion and beauty blog, but with have special appearances from my little ones here and there.
Thank you all so much for being part of this special time in our lives. I'm excited to share this special time in my families life with y'all as we grow into a family of four!! Your support means so much to us!!!