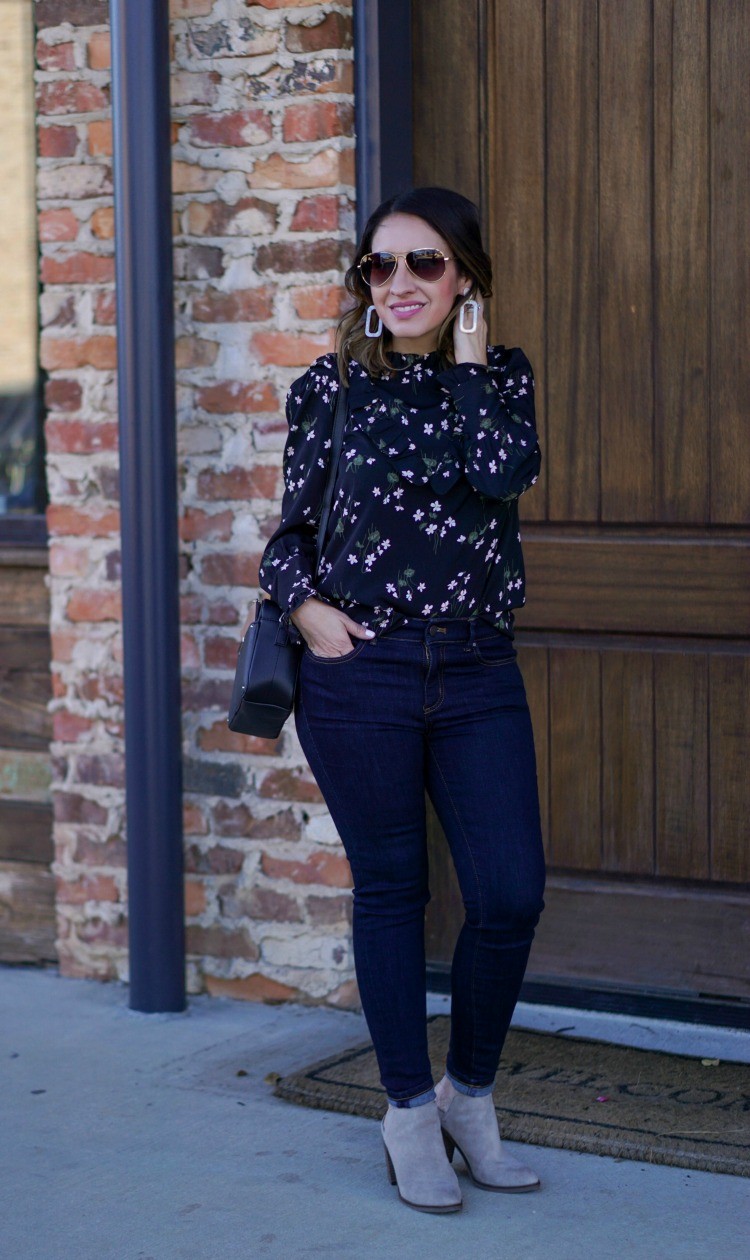 Good morning! I'm partnering with Ann Taylor to share my take on a casual style for New Year's Eve. Of course, I couldn't go with my usual casual outfit because it's New Year's Eve and champagne calls for a cute outfit. This would be perfect for a business casual office too. Just add a blazer for a little extra structure. Heres a really cute super casual look that would be perfect for ringing in the New Year or having a date night in.
Shop The Casual Outfit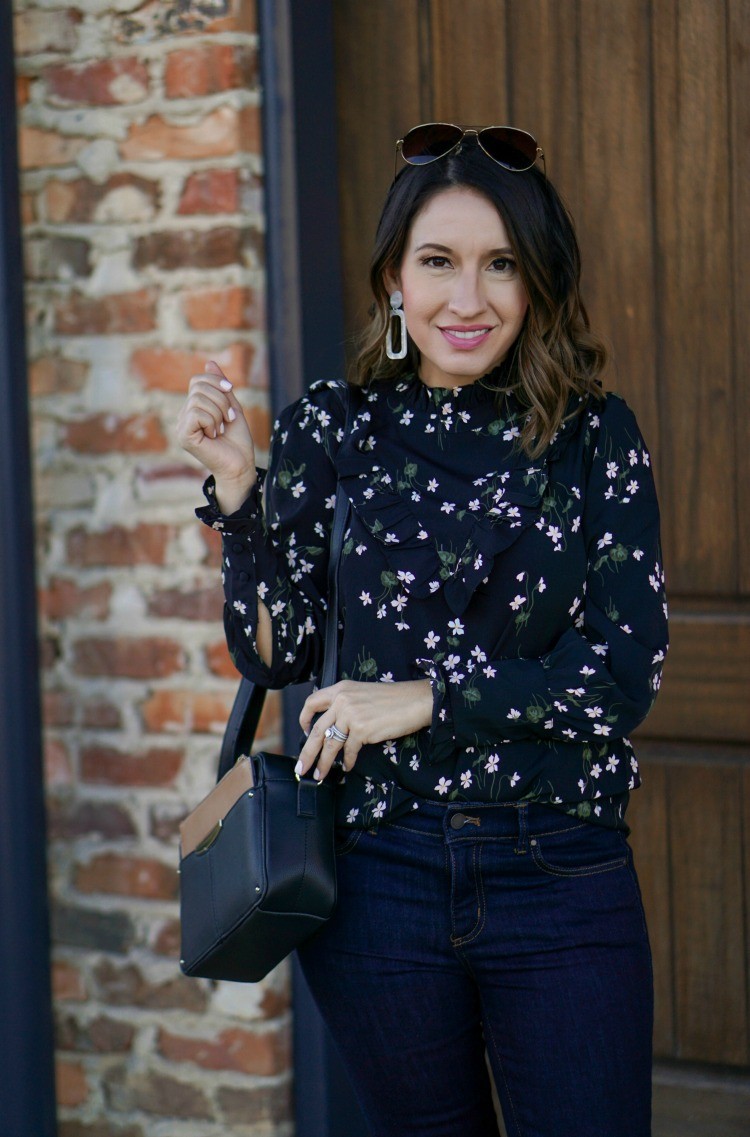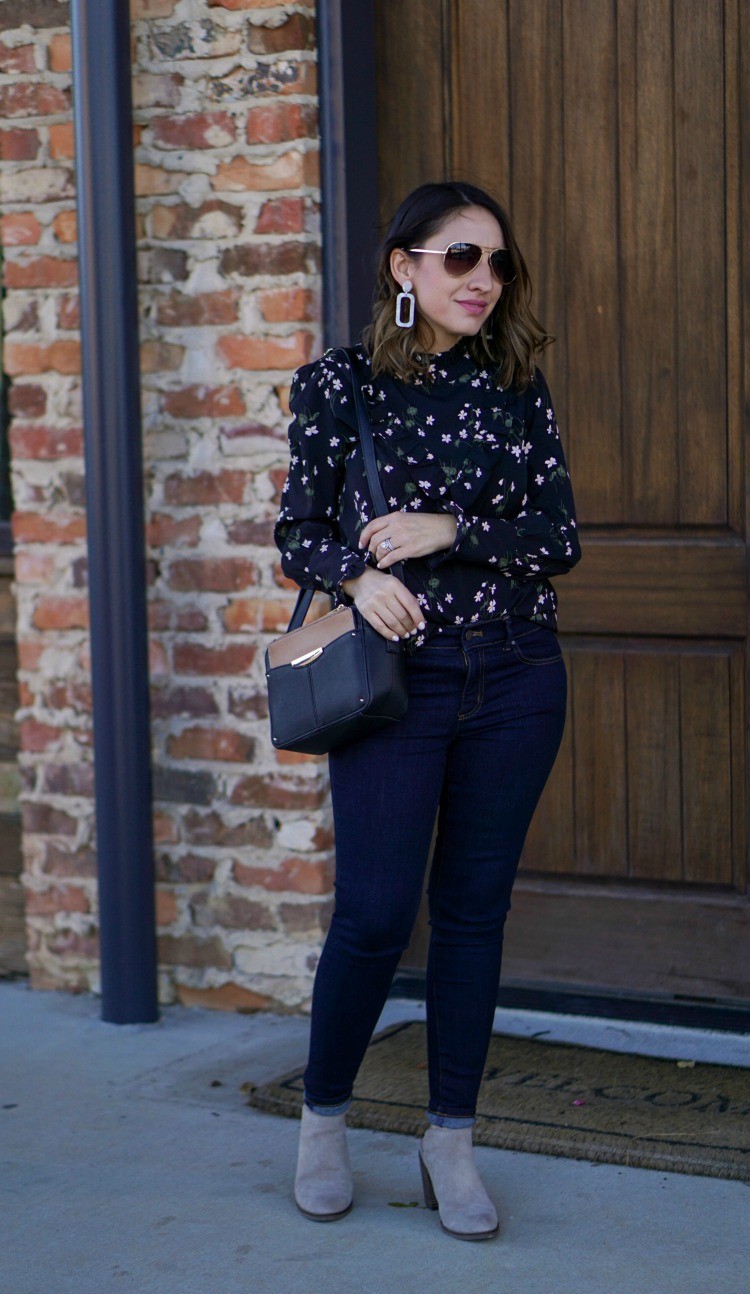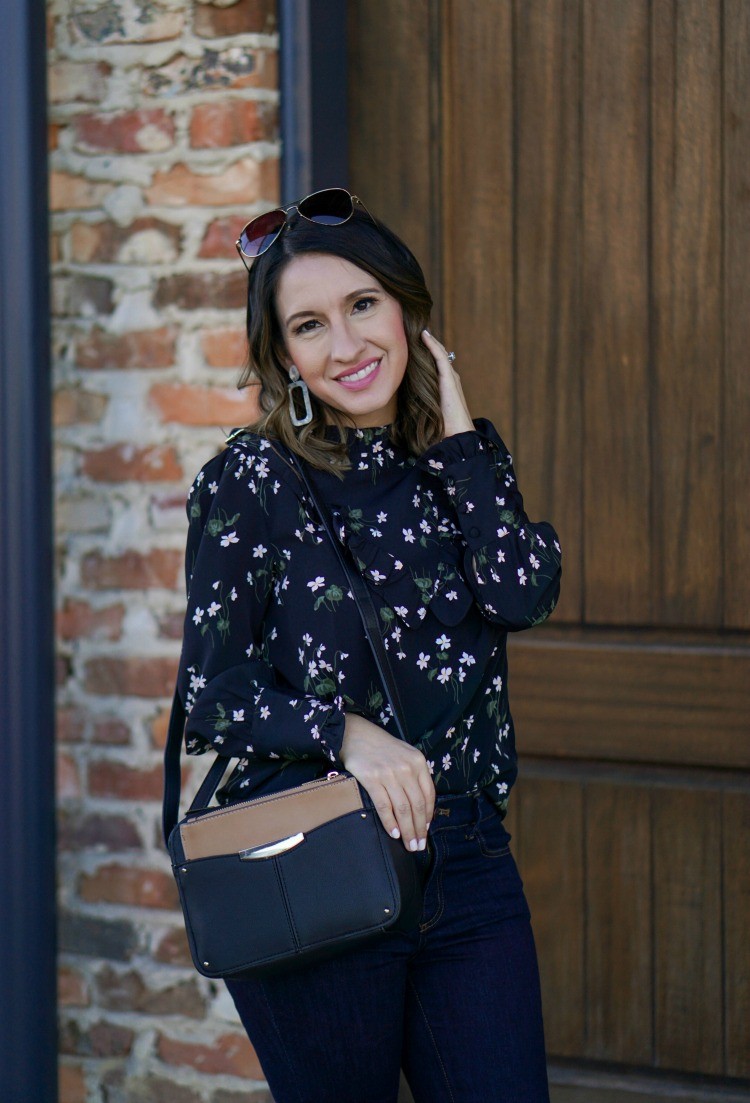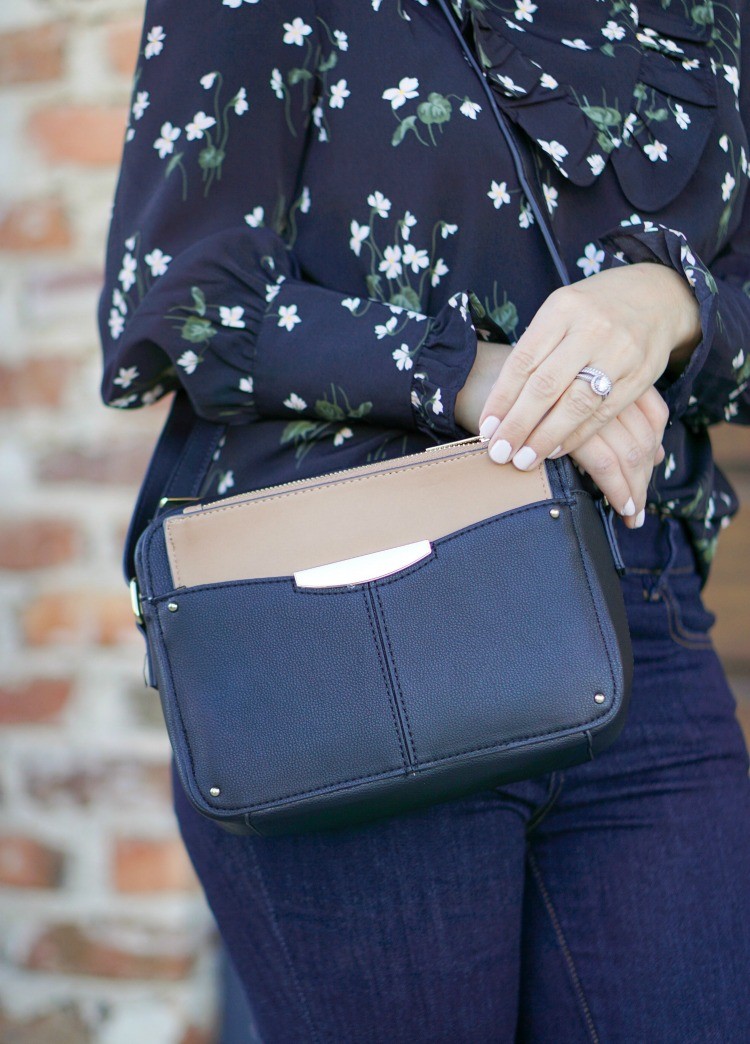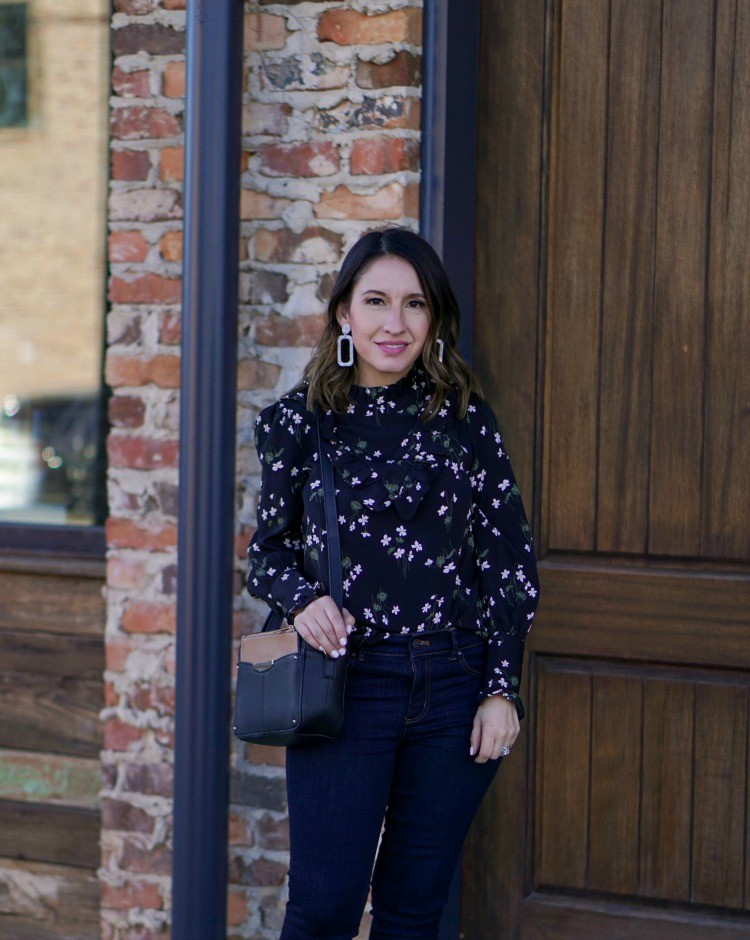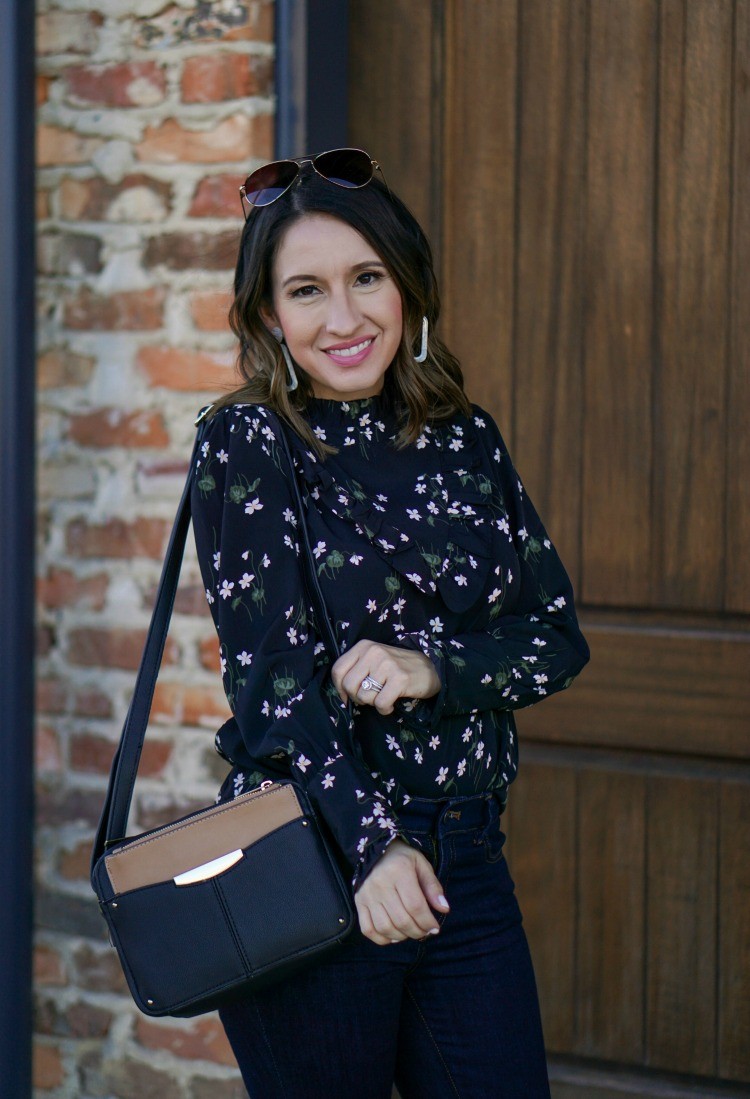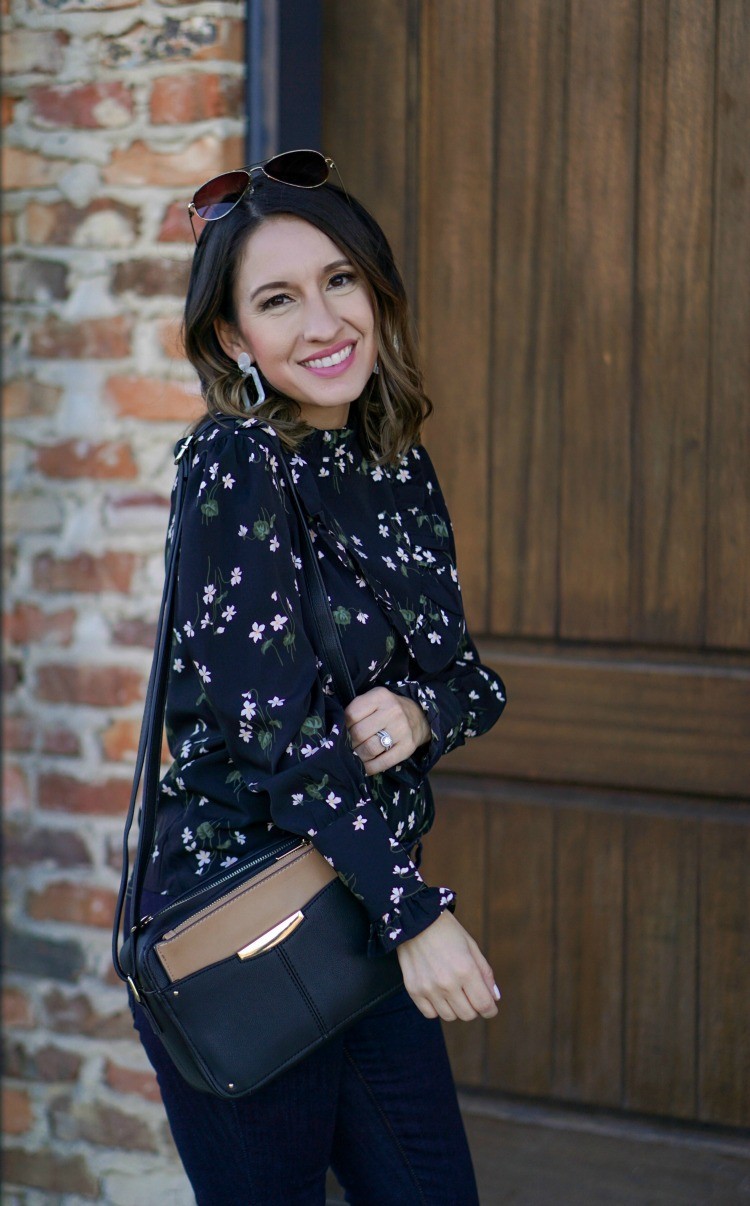 I loved the Ann Taylor cranberry ruffle blouse so much I had to add this floral version. It is so cute and I love all the ruffle details. Especially the mock neck detail and button cuffs. They are so sweet. I wore these Ann Taylor dark wash jeans that fit like a dream. (They are on sale right now and $44.50.) They are the petite version and fit like a dream. I didn't have to hem that at all. It was such a treat to not have to hem or cuff them unless I wanted to. I added this really cute camera bag that would totally pass as a handbag. It is basically the perfect accessory. I love taking my nice camera out but this bag makes it fashionable and protected. Which gives my anxiety about taking it out a much-needed break.
On a side note if you are stressed out you won't get these cute outfits in time for New Year's Eve or for your big occasion Ann Taylor gives you the option to shop online and pick up in store. I love it because I can drop by and pick my order up very quickly without having to wait. It is literally the best.
Ann Taylor has some of the best accessories. These sunglasses fit my face just right and didn't need any adjusting. I love that they have this pretty gold finish on them. Here are a few other sunglasses and accessories I am loving. They would make great additions to any outfit.
Ann Taylor Current Sale: Use code WEEKEND for 50% off full priced items. Get 60% off all sale styles.
Shop The Post




Thank you so much, Ann Taylor, for sponsoring today's post. As always all opinions are 100% my own.