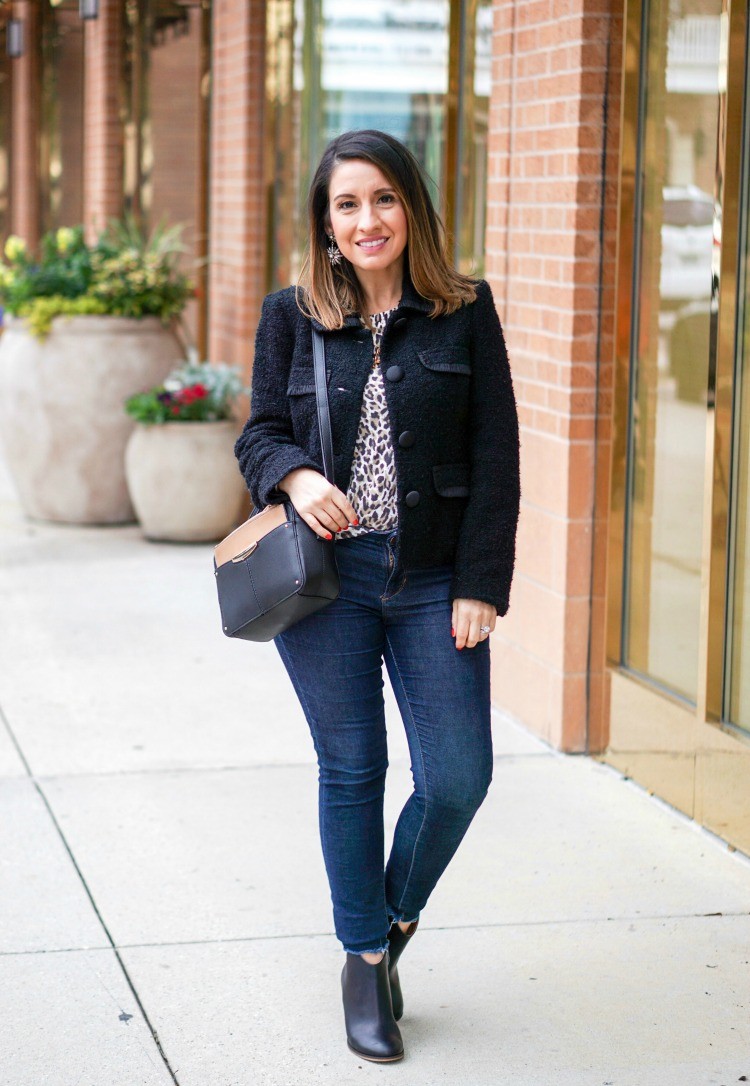 Blazer:Old (similar style) | Sweater:J.Crew | Denim:Lucky Brand | Shoes:Nordstrom sold out (similar style and only $60!) | Handbag:Ann Taylor (It's also a camera bag too!) | Earrings:Stella and Ruby c/o sold out (similar and so gorgeous!!) |  Necklace:Love Always Couture | Lips:Pink Plaid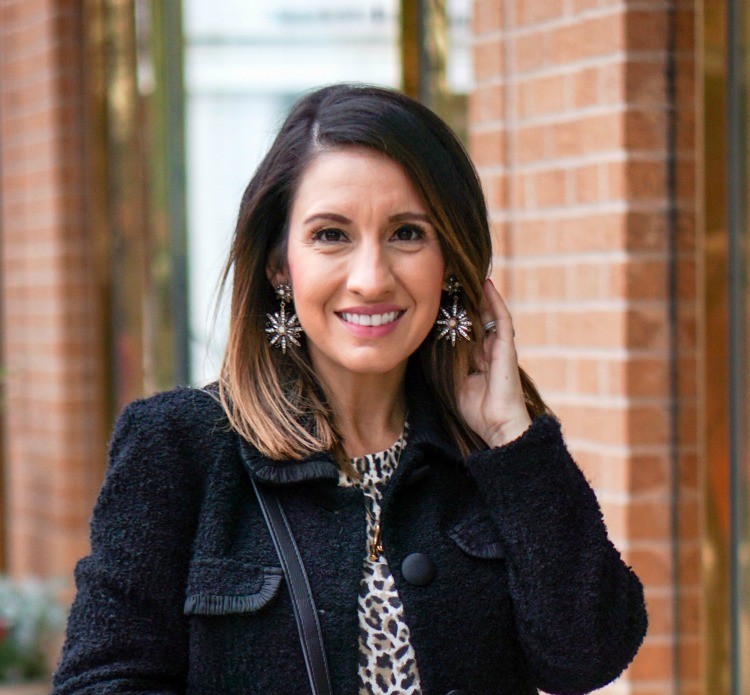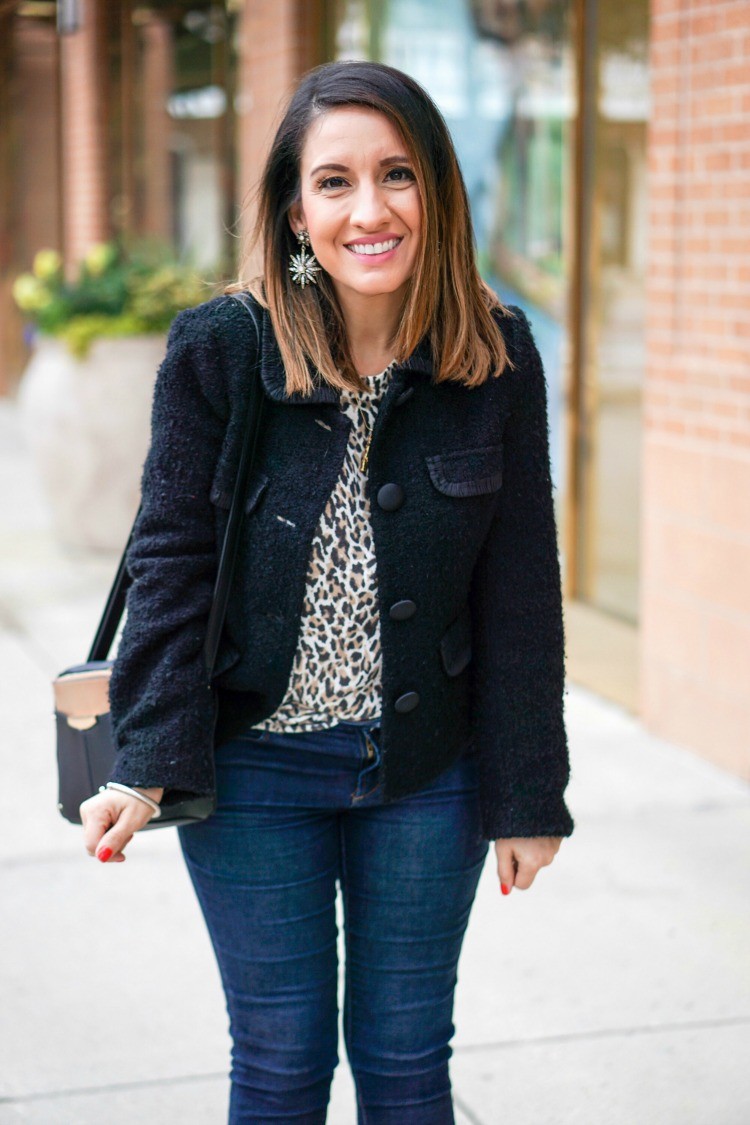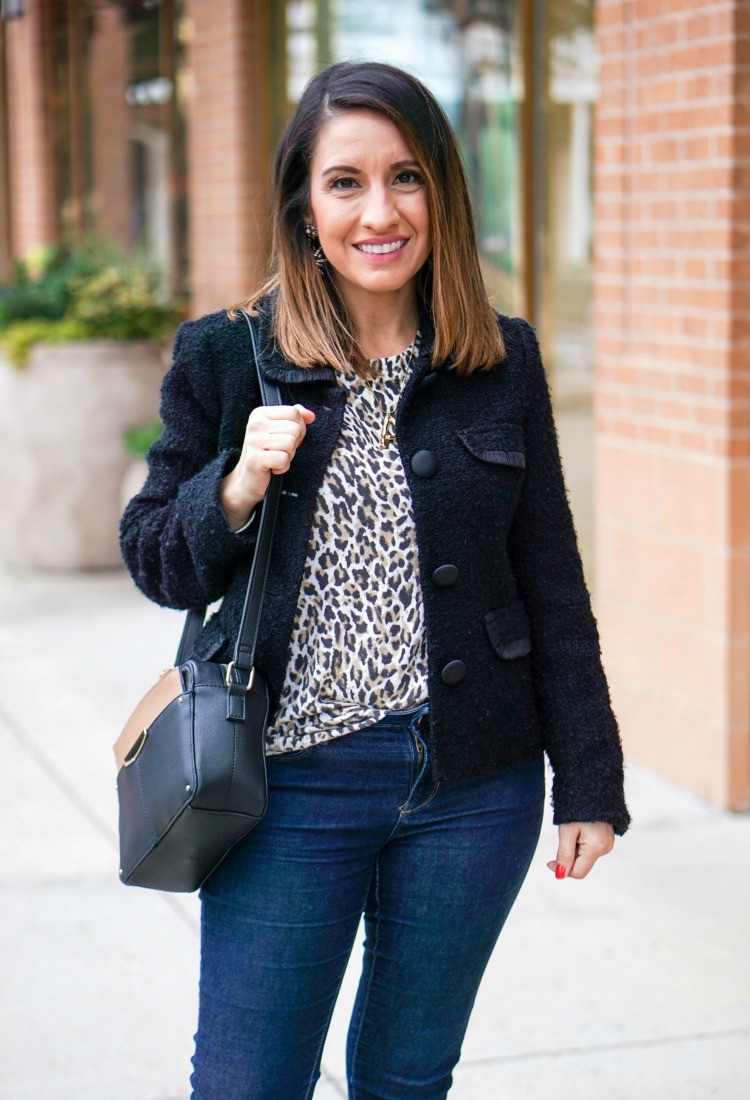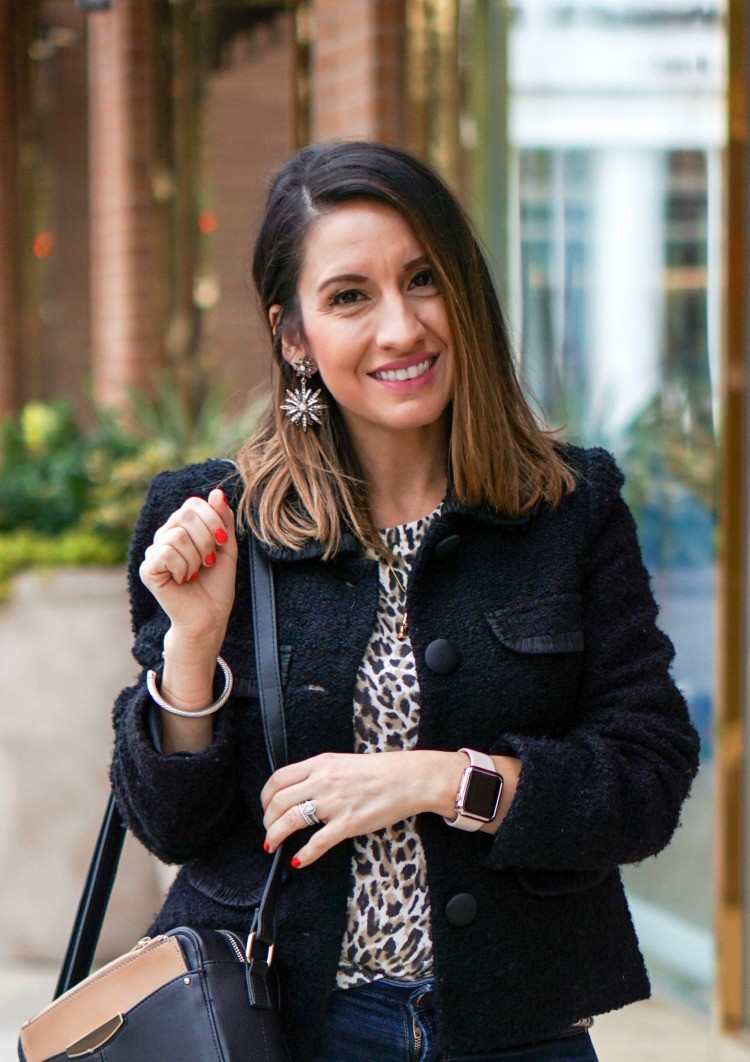 Good morning! Sorry, I was MIA most of last week but my sweet little guy Pookie had an ear infection we just couldn't get under control. So we went to the pediatrician on Wednesday and then went back on Friday because he was miserable and in absolute tears. The antibiotics just weren't working so thankfully the doctor put him on a stronger antibiotic. Thankfully he is doing so much better now.
I wore this outfit a few weeks ago for a coffee date with one of my girlfriends. This is one of those outfits that I love because it's an easy outfit to recreate since most of us have something similar in our closet. I wore my favorite earrings with this because I love that they add a little extra sparkle. This was day two clean hair so no curls. I love day two hair because it's just the happy medium of being clean but not super flat hair. Then again I love some curls too.
Alright, it's getting late. Thank you so much for stopping by and I hope Y'all have a great week! Be on the lookout for my Easter outfit suggestions this week.

Shop The Post