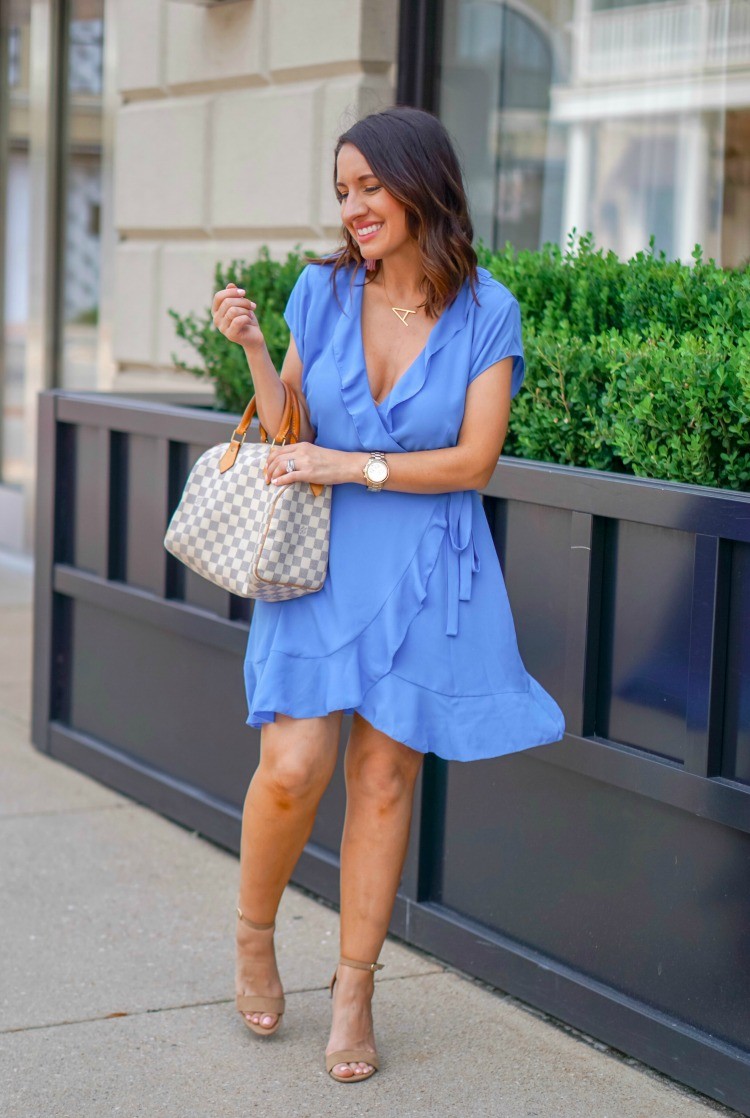 Dress:Aritzia c/0 | Shoes:Nordstrom | Handbag:Louis Vuitton | Earrings:Lisi Lerch | Necklace:Anthropologie | Watch:Michael Kors | Lips:Whirl and Pink Plaid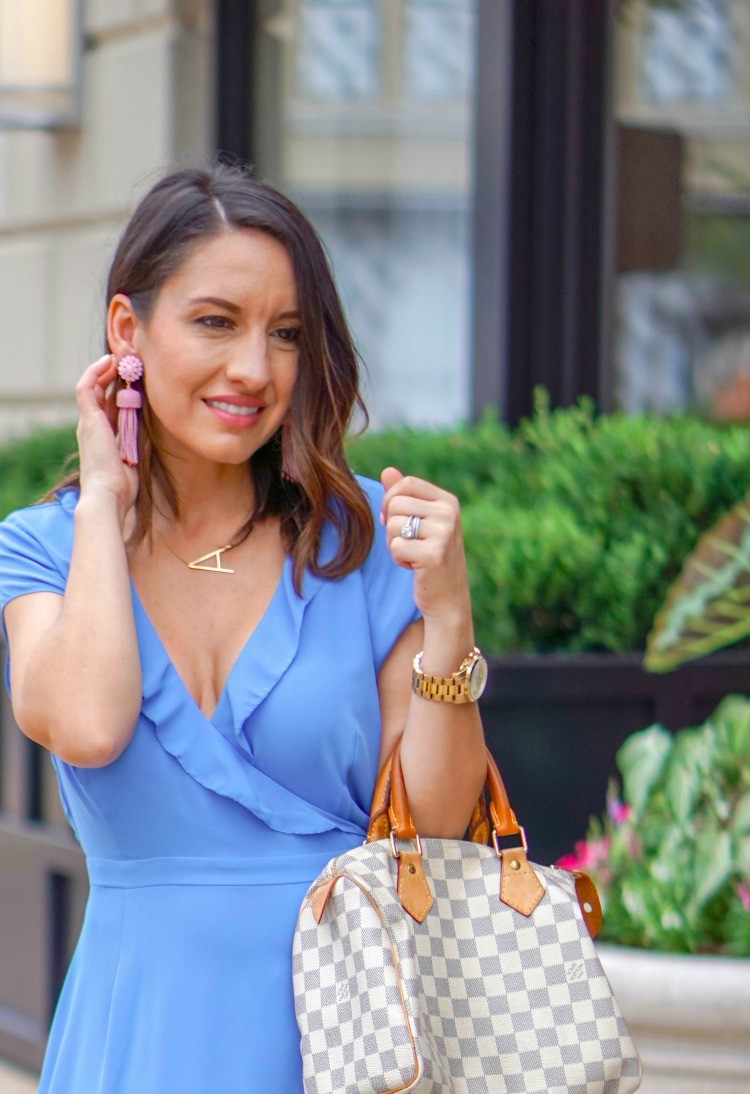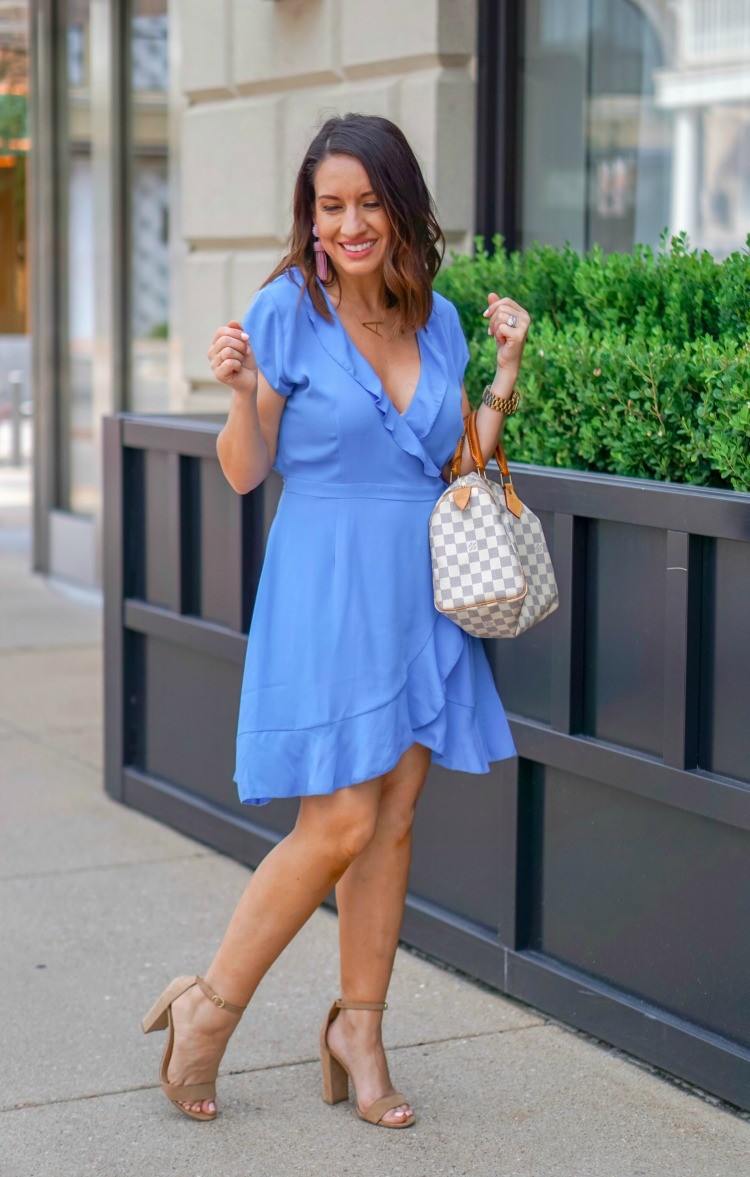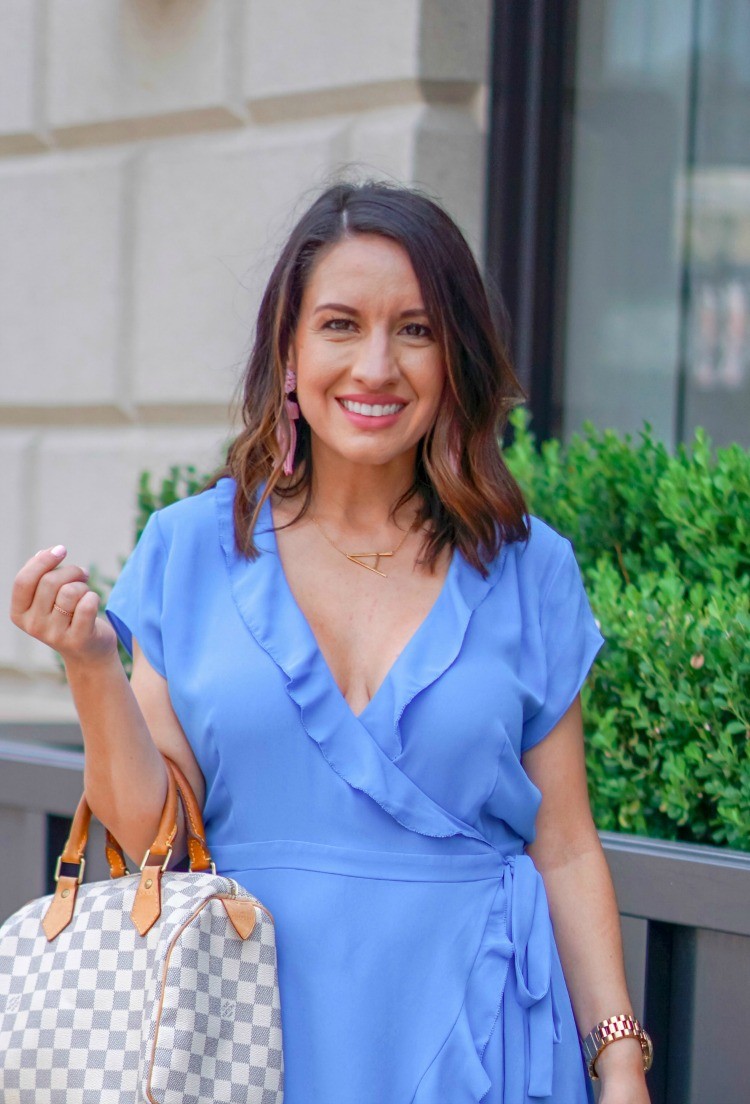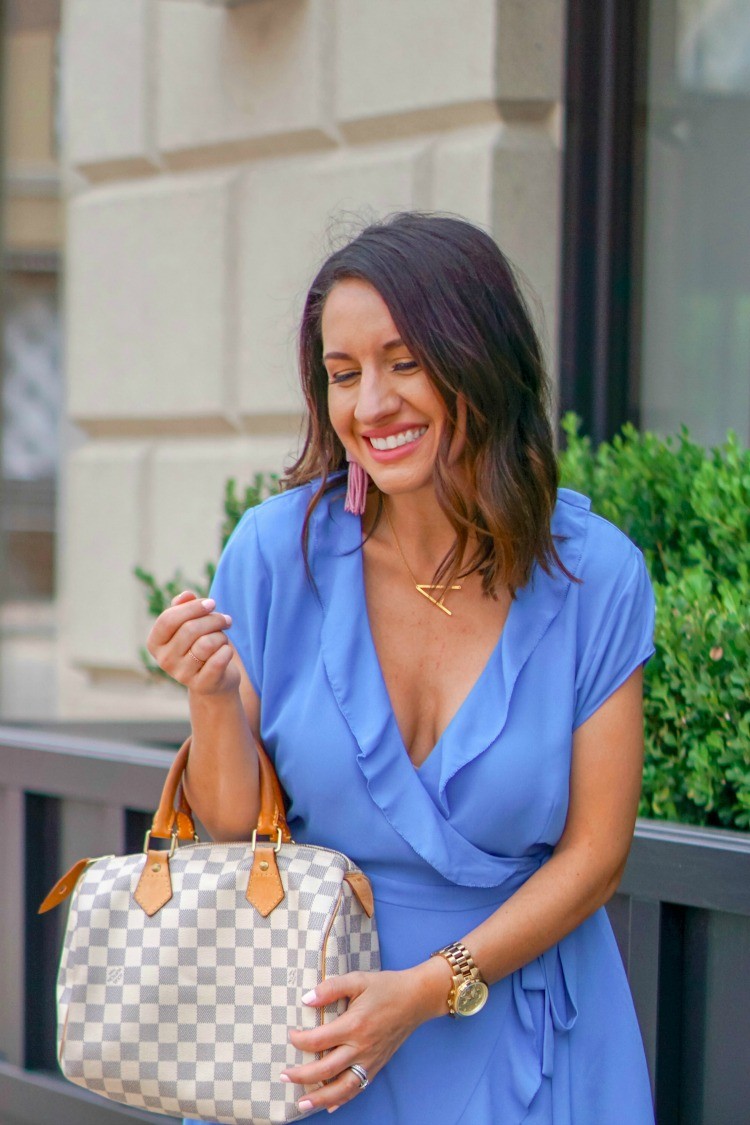 Good morning! How fun is this pretty blue wrap dress? It comes in 11 colors and is under $100. I was between this color and pink. I went with blue because it just felt summery and took me back to my Charlotte days. Totally reminds me of Carolina blue. It is seriously one of my absolute favorites and I love that it has the lightweight ruffle detail and is a wrap dress. I have absolutely loved wrap dresses since having my babes. I learned I loved them when I figured out they were nursing friendly and the love for them has grown in the past almost 4 years. This one is probably my most favorites so far.  I ordered this dress from Aritizia and found some of the cutest dresses and jeans. They have the cult favorite AGolde jean shorts. They're a little bit of a splurge but I plan on getting those when I order next time.
Alright, that's about it for today! Thank you so much for stopping by!

This post has been done in collaboration with Aritzia. As always all opinions are my own. Thank you for supporting brands who support Pretty In Her Pearls.