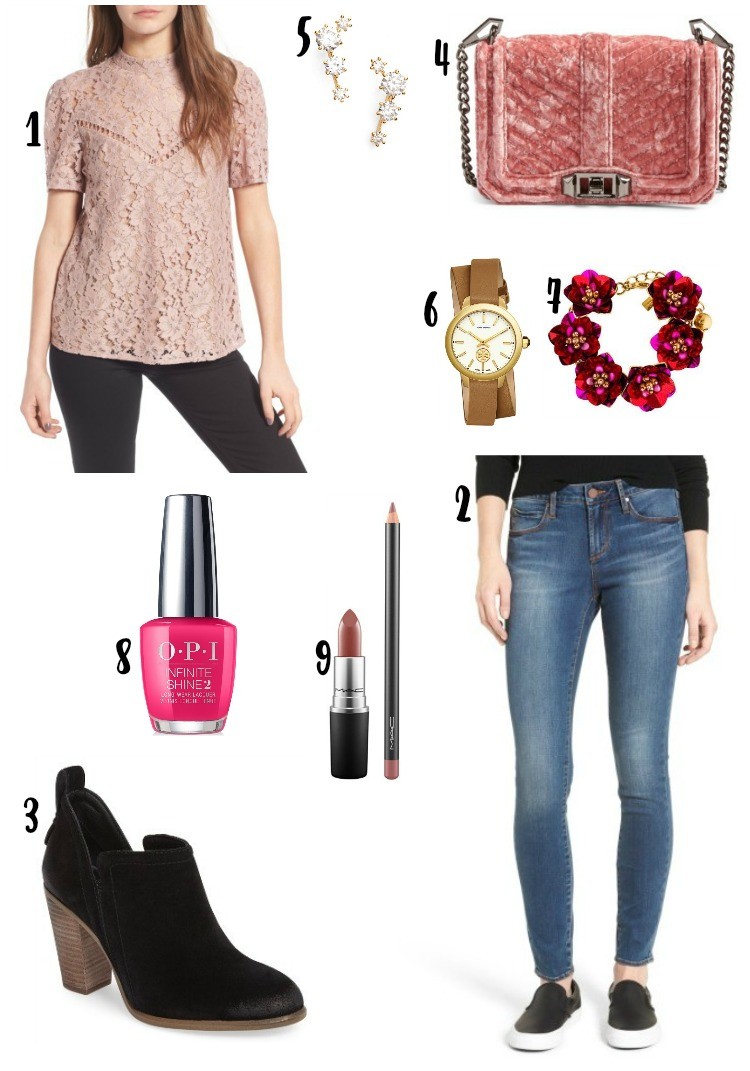 1 / 2 / 3 / 4 / 5 / 6 / 7 / 8  / 9
Blush is one of those really pretty colors that translates really well for summer and fall. This top is perfect to wear now, and easy to transition to fall with a simple blazer or cardigan.  I am so ready for some fall weather. It has been so hot this summer. These jeans are comfy, cute, and under $40. FYI size down one size because they run a little big. They come in lots of different washes, but I love the darker washes. I added this gorgeous bracelet that makes a statement all on its own. I'm so glad the ear crawler trend is still going strong because I think I need to get these asap. They are simple, yet feel really classic. I've been crushing on pink polishes and this one is so pretty. This outfit is perfect for all my petite ladies because it's not too long. This is something I always try to keep in mind when I shop for tops.
Thanks so much for stopping by!!