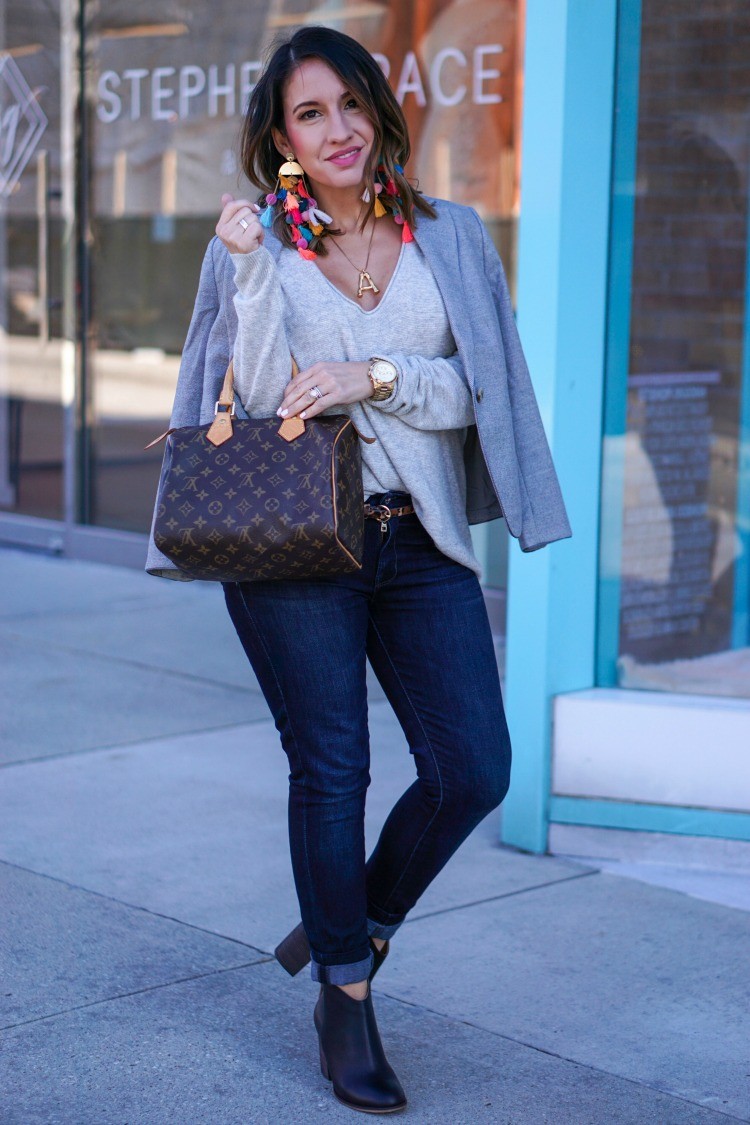 Blazer:Ann Taylor c/o| Sweater:Madewell (It's on sale for $32.70! Use code DoubleYay)| Denim:Lucky Brand | Belt:Ann Taylor c/0 | Shoes:Nordstrom (On sale and $60!) | Earrings:Stella and Ruby c/o (Love them!) | Necklace:Love Always Couture (On sale! Only $15!) | Lips:Whirl and Pink Plaid on top (I love this combo!)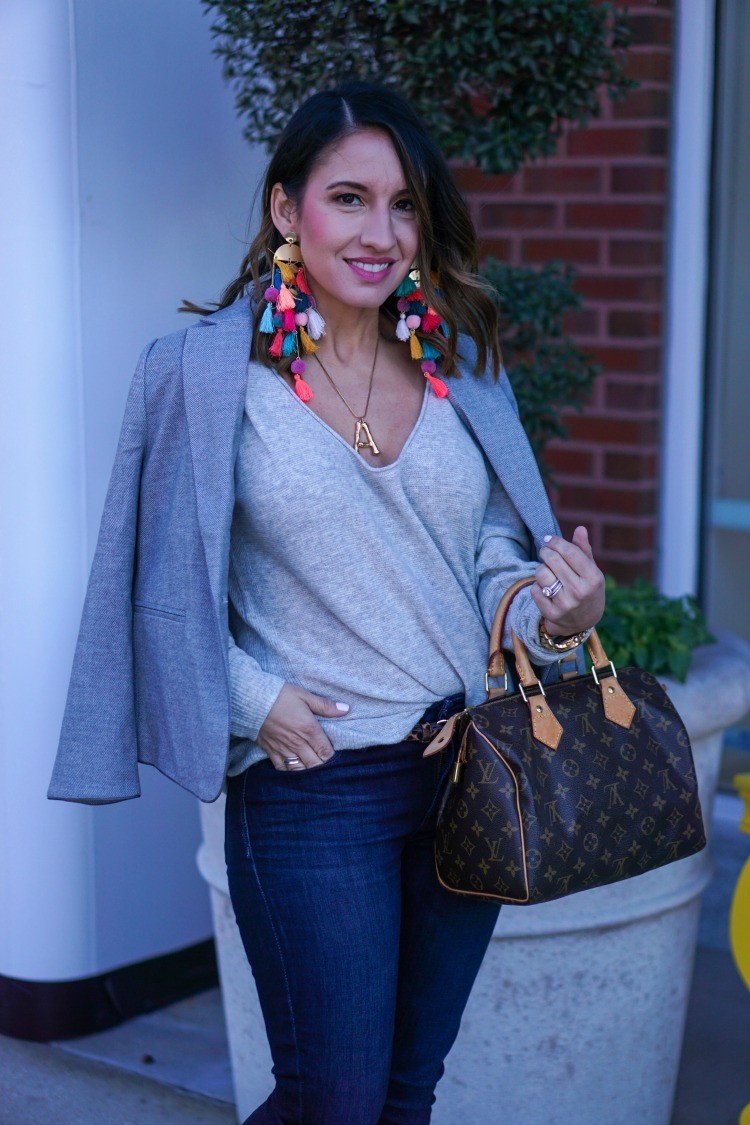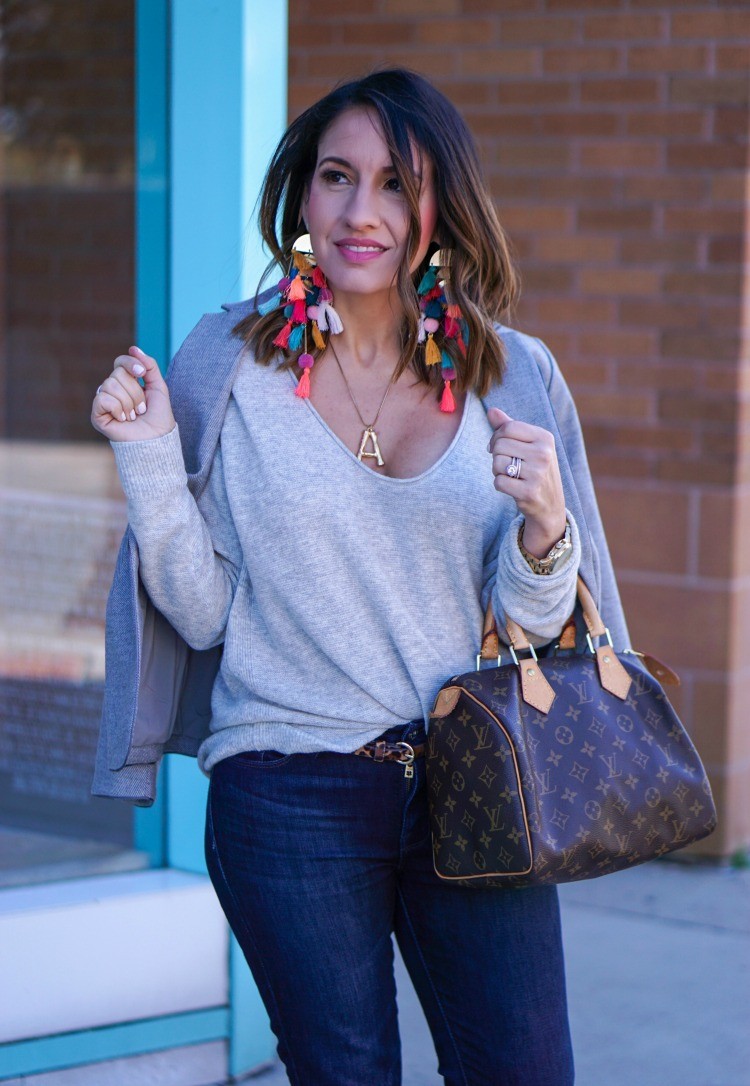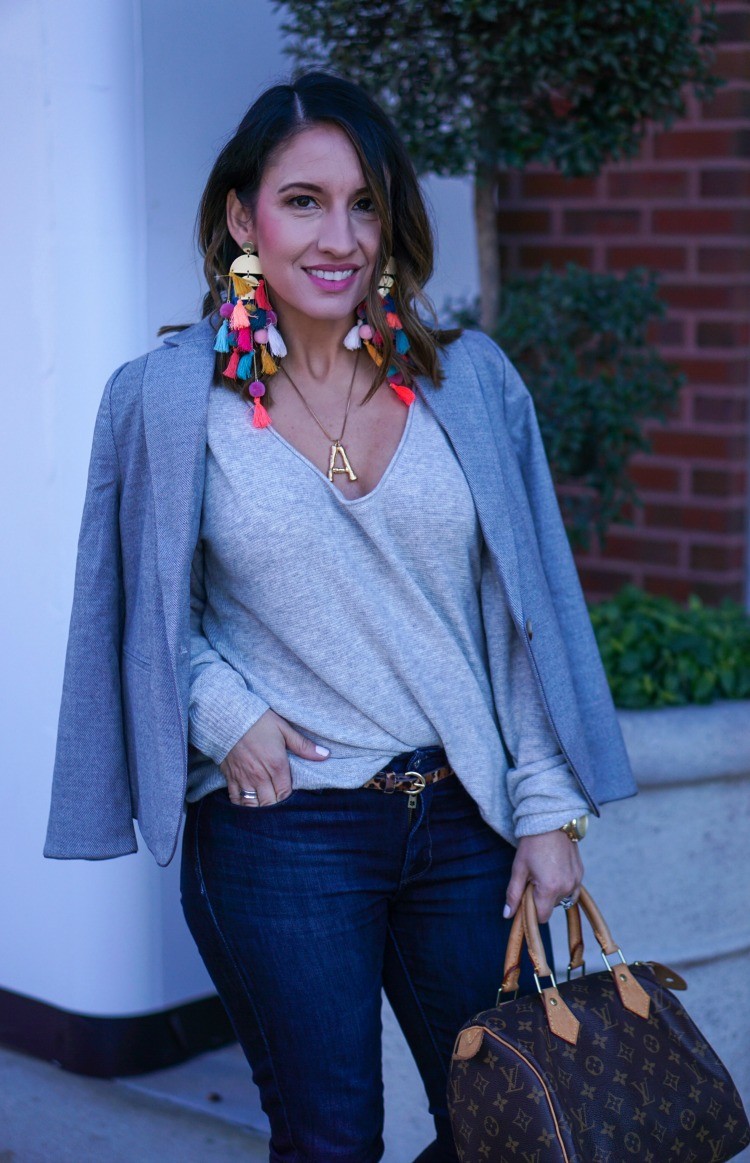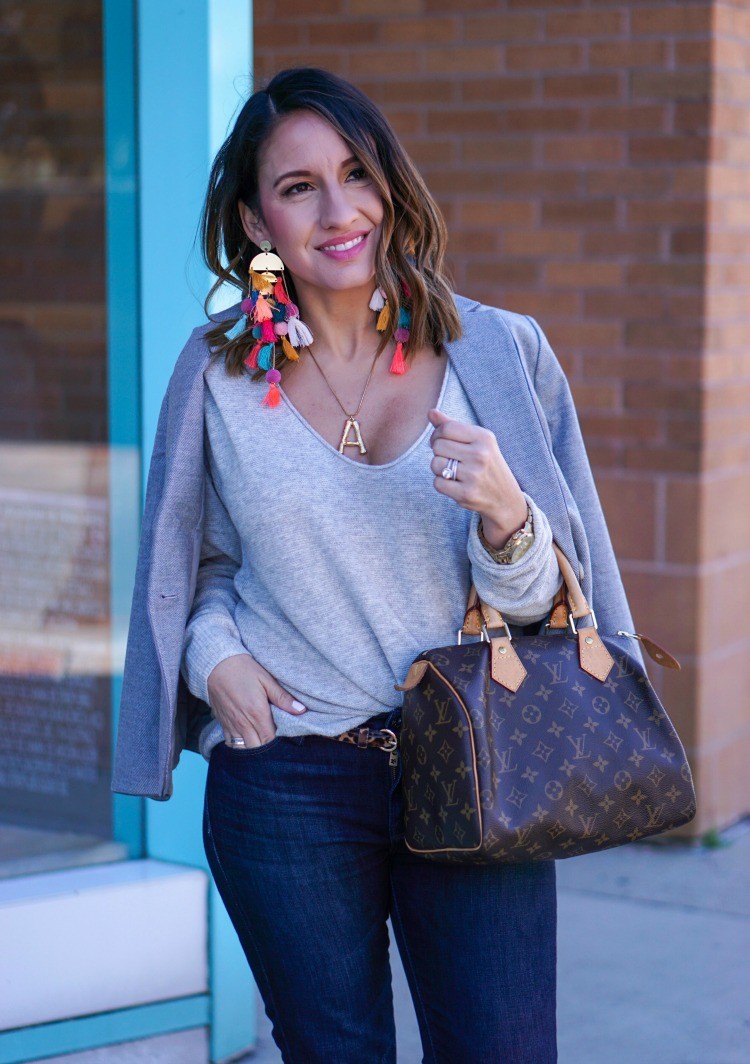 Good morning! Y'all know how some people have writer's block sometimes well I think I had outfit block or something similar. I legit could not pick which outfit I wanted to share with Y'all. Well after lots of thought this cute business casual outfit won out. I love everything about this ootd from the blazer, to the super lightweight sweater, to these fun earrings. They make me want to order a margarita and go have some fun. Oh and I almost forgot to mention these cute booties are so cute and a steal at $60. This outfit would be perfect for a casual Friday depending on how conservative the office dress code is. It would be easy to switch out these bold statement earrings for these.
Thank you so much for stopping by! I hope Y'all have a great weekend!

Shop The Post