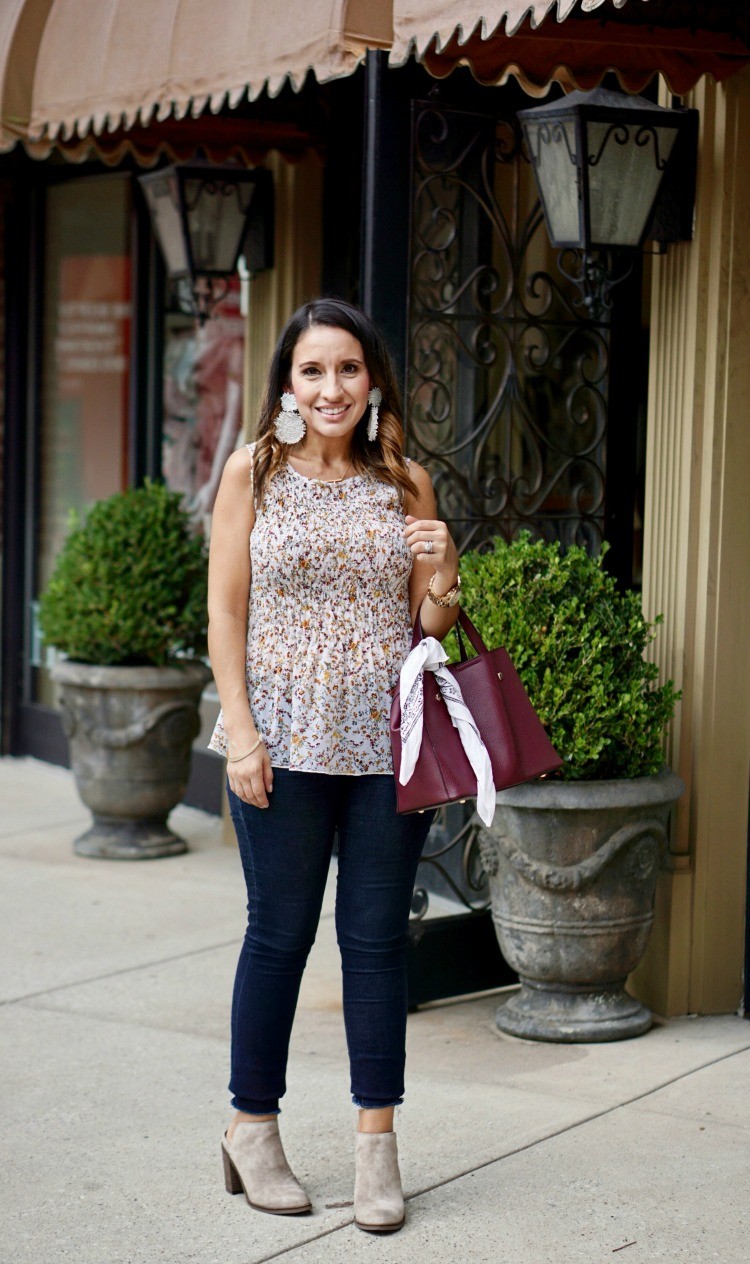 Top:Nordstrom | Denim:Lucky Brand | Shoes:DSW | Handbag:Urban Expressions c/o | Earrings:BaubleBar | Necklace:Anthropologie | Bracelet:Kate Spade | Watch:Michael Kors | Lips:Creme Cup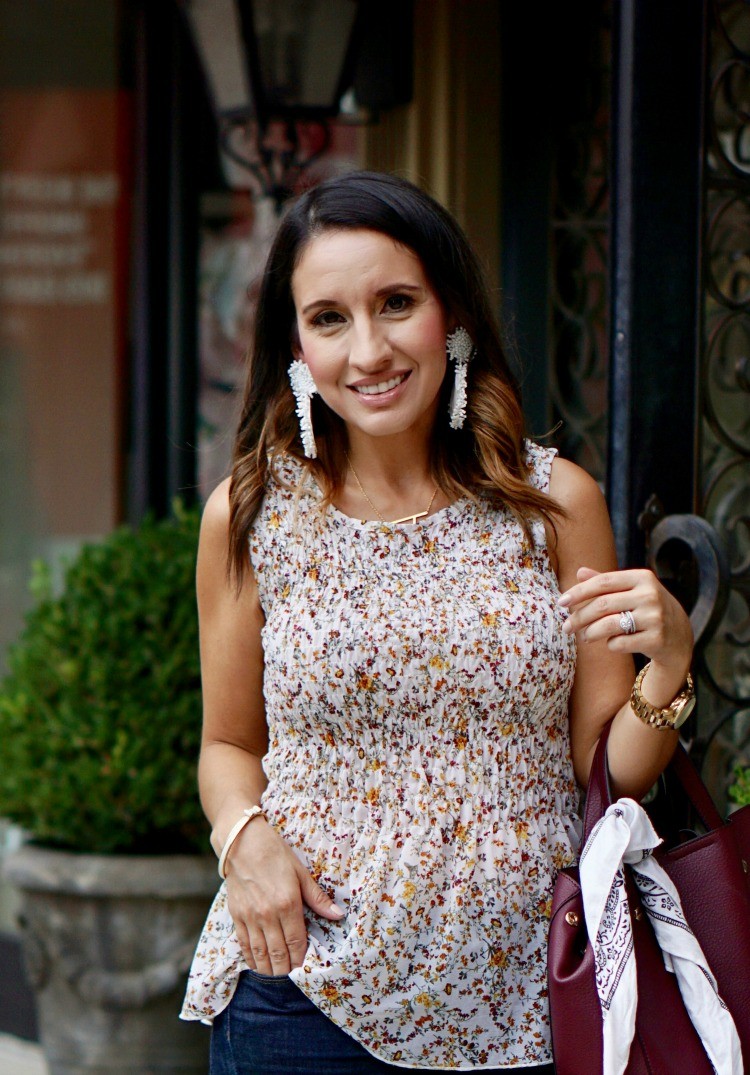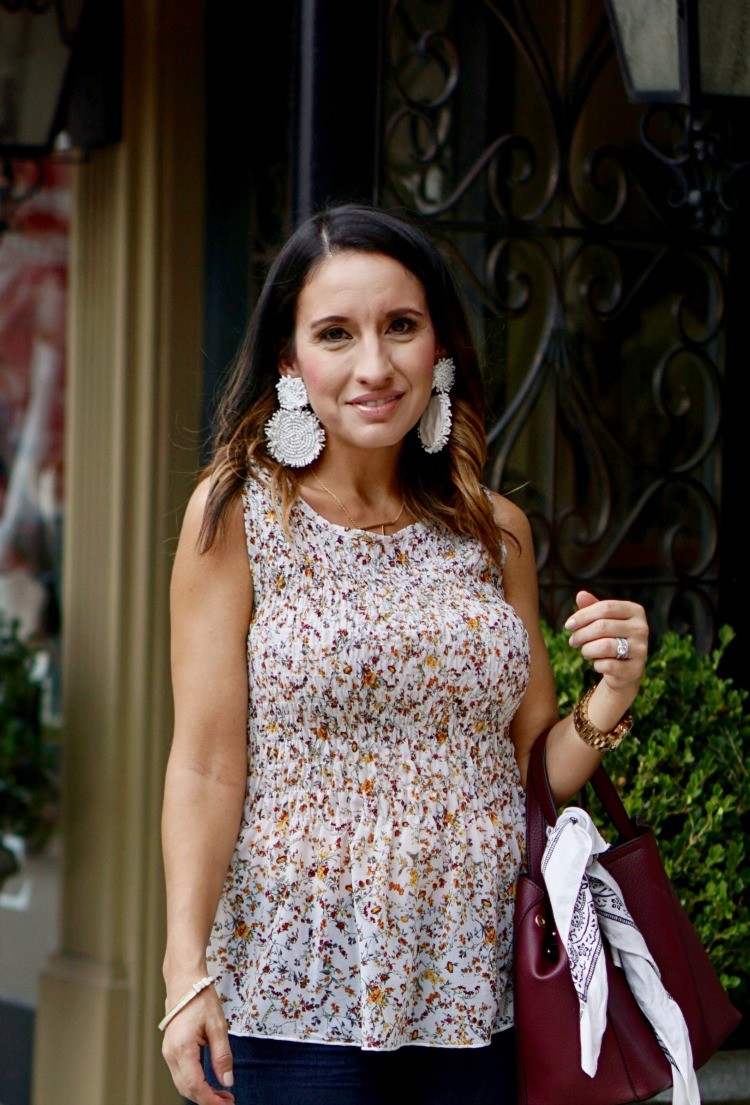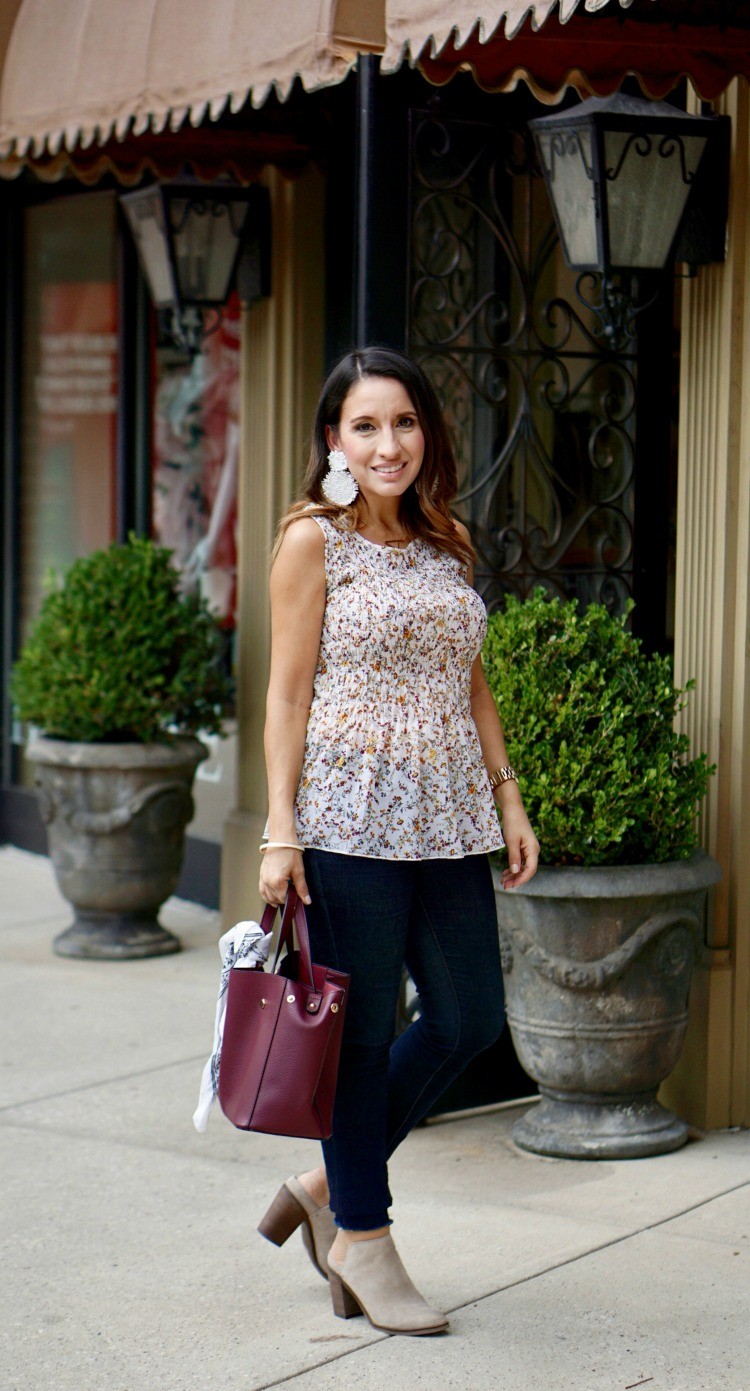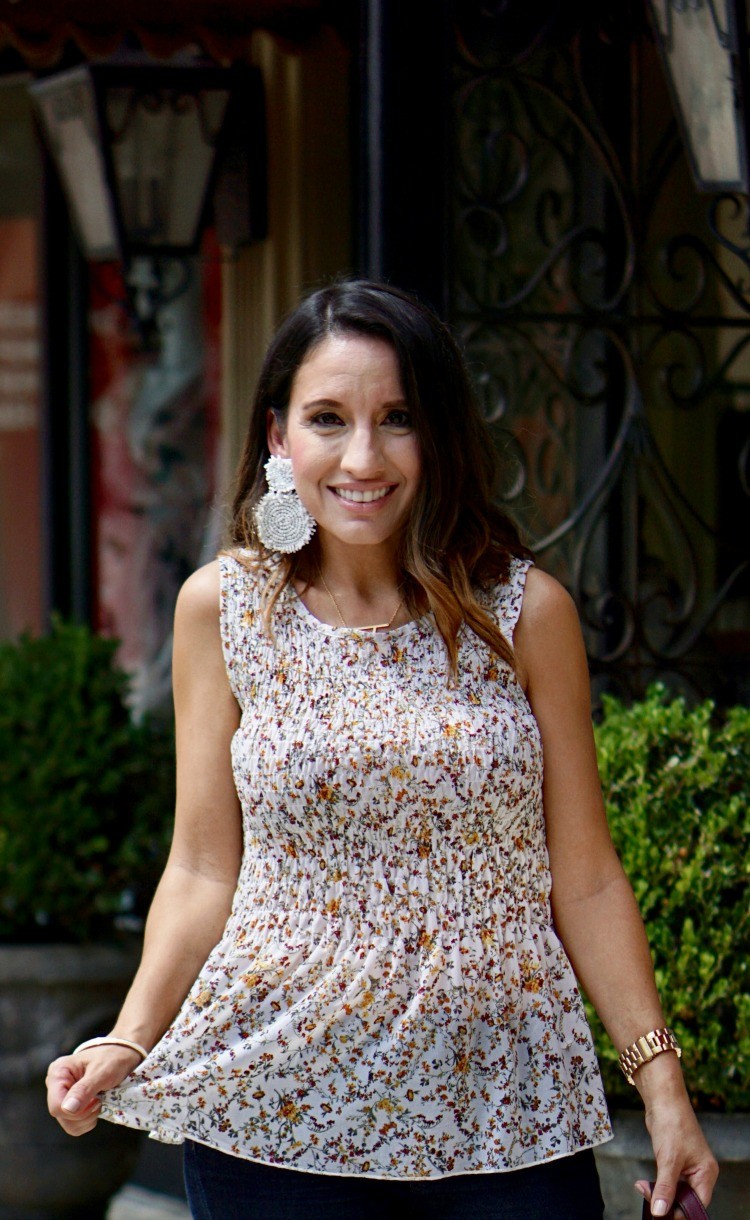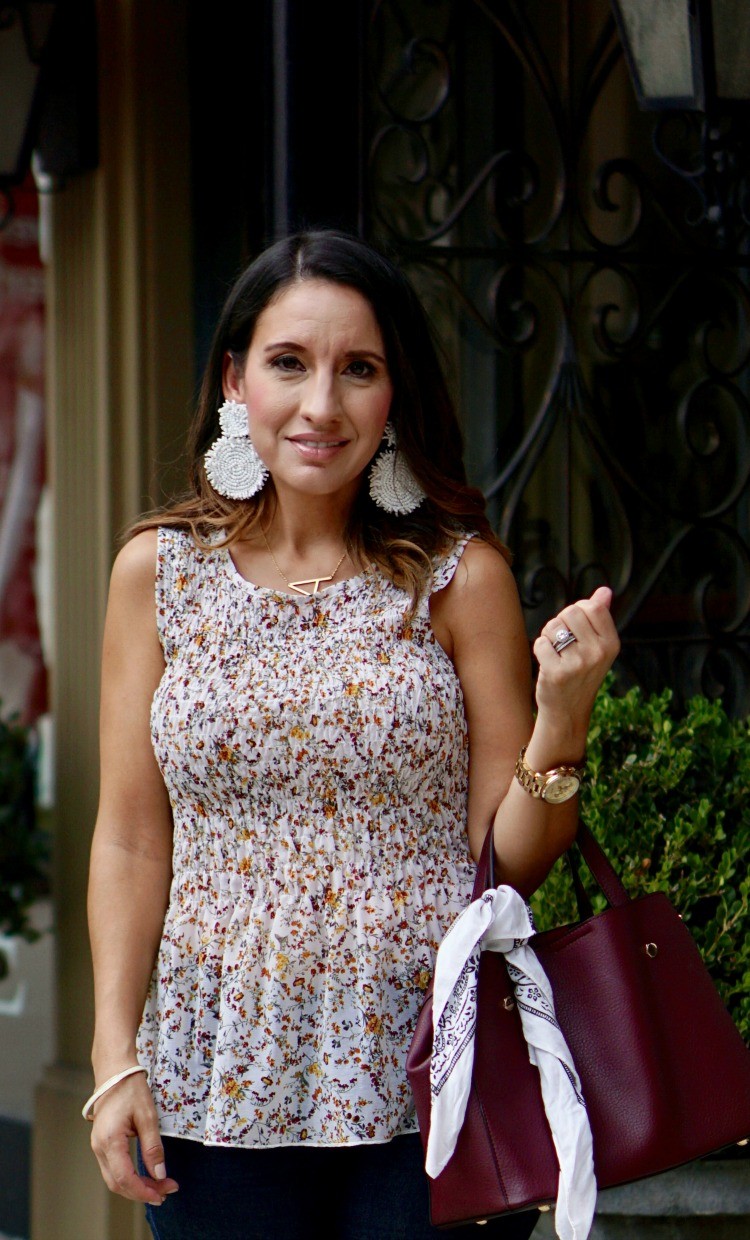 Good morning! Y'all I can not believe the weekend is over. I have to tell you it officially feels like fall since I had my first PSL (Pumpkin Spice Latte) of the season. By the way, I found the best Instagram account for semi-healthy dupes for high-calorie Starbucks drinks. The thing I love the most is the account I'm telling y'all about shared legit word for word how to order your drink so it tastes good but isn't like 4 or 500  calories. So here is my healthy-ish Pumpkin spice latte order thanks to The Macro Barista. It's 90 calories and so good. Okay order a Tall Blonde Americano and ask for it in a Grande cup. Ask for one pump of pumpkin sauce, three pumps of sugar-free vanilla steamed almond milk and extra pumpkin spice topping. Go to his page to see the cold version. I've had both and they are so freaking good.
Okay now that I have talked your ears off about PSL season being in full swing let's chat about this cute outfit. This is one of my favorite types of outfits because it feels like fall minus having all the layers just yet. Since it's still in the 80's and 90's in Houston plus some crazy humidity I'm sticking to little pops that make me feel like it's fall since really it is technically right around the corner. It just probably won't feel like it here till mid-October I'm guessing. This top, for instance, has all the colors that make me think of cooler temps and will be super easy to take into fall by simply adding a cute tee underneath or a button up. I love that layered look. It totally makes me think of Gossip Girl or something in the best possible way. Now if that isn't your jam or it isn't quite cool enough for layers that can't be put in your purse by lunchtime then add a blazer or cardigan. That gives a little more flexibility.
One other super easy way to give an outfit a fall feel is by adding a cute shoe that feels like fall but works in both seasons. Mules are great for that. They typically have an open back and depending on the style can be closed or open toe. I went with a closed toe mule because I really want something that I can wear into the cooler months. Though either way is okay. I love this pair because it has this super functional and stacked block heel. Which totally makes walking in heels a lot easier on the feet. The mule is one shoe I really suggest everyone add into their closet. I'm going to share a few below and I think you will love them as much as I do. The pair I'm wearing today is pretty budget friendly at under $80. Here is a really similar pair to the ones I'm wearing that's, even more, budget-friendly and under $60.
Shop The Post

What is one fall item you think everyone needs this year? Thanks so much for stopping by! Can't wait to read your messages! Have a fabulous week!

Shop The Post