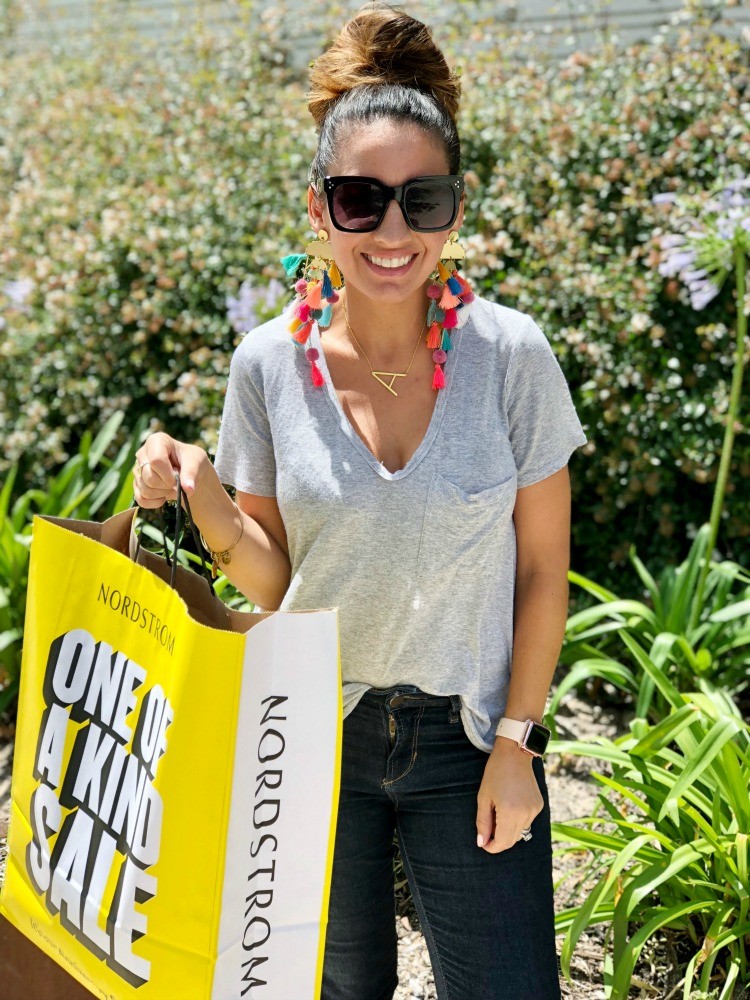 Good morning! The Nordstrom Anniversary Sale 2019 starts soon and I am here to help you prepare for this big sale. This is basically my favorite sale of the year. So, for now, today I will answer some of the basic questions I think you might have. Okay, so we are going to go over important dates and explain exactly what the sale is.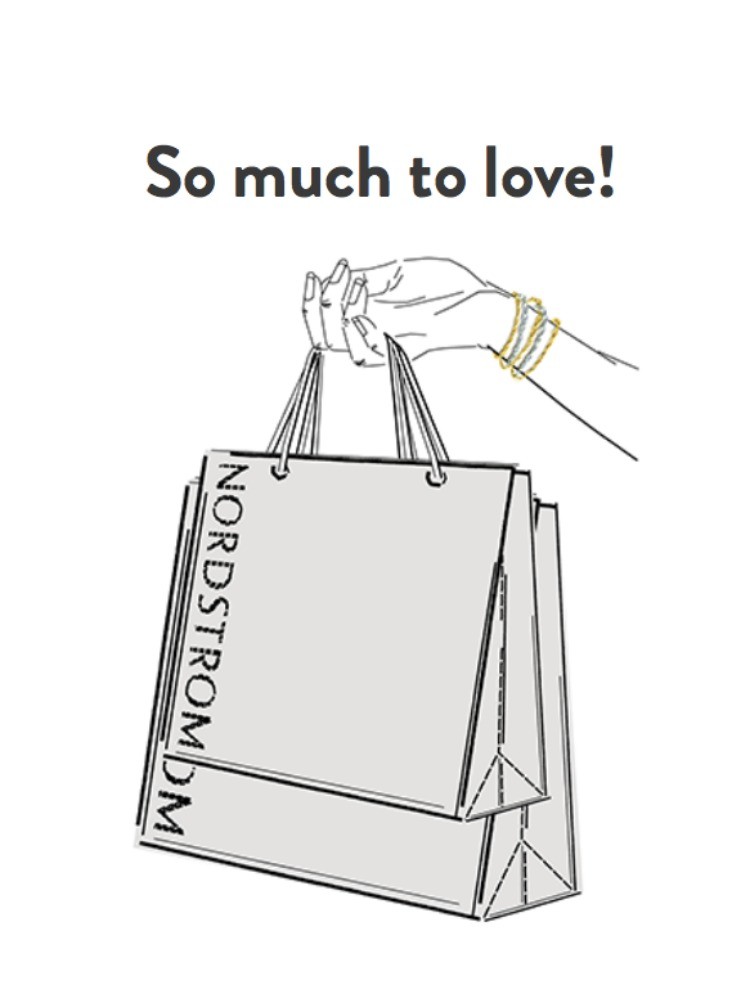 This year's Nordstrom Anniversary Sale starts officially July 19th and goes until August 4th. The sale opens early to Nordstrom Cardholders before the official sale starts.
Okay so here are some important dates you need to bookmark!
July 12th, 2019 at 12:30 pm to the 18th Early Access begins for Nordstrom Cardholders.
July 19th, 2019  The Nordstrom Anniversary Sale opens to the public.
August 4th, 2019 The Nordstrom Sale ends and everything returns back to full price.
The Nordstrom Anniversary Sale Catalog 2019 is here!
Why is the Nordstrom Anniversary Sale one of the best sales?
Okay I know I have said this before but it's basically Christmas in July. And not just because my birthday is right around the corner. The Nordstrom Anniversary Sale is the one time of the year Nordstrom shares brand new fall merchandise that's on Sale for a limited amount of time. After the sale prices go back up so this is the time to stock up on all those fall staple pieces.
Here's How to prepare and get ready for the big sale!
Okay, so first I must suggest adding a calendar event for the big day. So add an event for the big sale for July 12th at 12:30 pm EST.
Do some summer cleaning and clean your closet out. Yep the best way to shop this sale is by figuring what you have, what you want to keep, and what you need. I promise this will help so much! I am actually currently doing this too. I know closet cleaning isn't fun but we all want to shop smarter not harder.
Check out the Nordstrom Anniversary Sale Catalog and start your wishlist. I am a big fan of starting a wishlist so you know what you have your eye on. The sale can be a lot so this is a great way to stay focused on what your shopping goals are.
Check into Pretty In Her Pearls often to get updates on inventory and don't forget to bookmark my The Nordstrom Anniversary Sale coverage because I am going to share a lot here. I'll be posting a lot here and on the Liketoknow.it App.
Which gets me to number 5. Follow me on the Liketoknow.it App because I will be posting a lot of exclusive content. It's super easy to shop and you can heart items that you love and make wish lists. It makes shopping so easy.
How to shop the sale.
You can shop the sale in store and online. I will say I recommend shopping the sale online because sizes sell out fast and there is typically more options online. My favorite way to shop as a busy mom is doing an instore pick up because I can take everything home or try it on instore and then return what doesn't work or adjust sizing.
Is there a promo code needed for this sale?
No promo code is needed. Just check out using your Nordstrom card and you are good to go. With that being said you will be able to see everything that is on sale you just won't be able to purchase it until the sale is open to the public if you don't have a Nordstrom Credit Card.
Should I even check out the sale early if I don't have Early Acess?
Yes, you totally should. You can make a wishlist and bookmark things you want. One of my favorite features of the Liketoknow.it App is that you can heart things you like and make wishlists. It is basically amazing. It's like a grocery list for all the cute stuff you want.
How do I get Early Access?
You get Early Access by being a Nordstrom Card Holder. I think it's worth it because I love shopping this sale early. If you apply before the Nordstrom Anniversary Sale begins they will give you a $60 Nordstrom note. Which is basically like free money. Yay!
Why should I check your blog if you are posting on Instagram and Liketoknow.it?
You should totally shop and check out all the sale coverage on Pretty In Her Pearls because I will be sharing extra details on sizing, how I'd style it, and more on why I think certain things are such great staple pieces.
Okay so on Saturday I'll have a round up of everything I want and think we need. Then on Saturday afternoon I'll stop into my local Nordstrom to do an extensive try-on session and share all the details on sizing, quality, and what I love. The try-on session will be uploaded to Liketoknow.it first and then a full blog post will come your way no later than Monday.
Alright, I think I have shared everything you need to know about the Nordstrom Anniversary Sale. I can't wait to share everything when the sale opens!