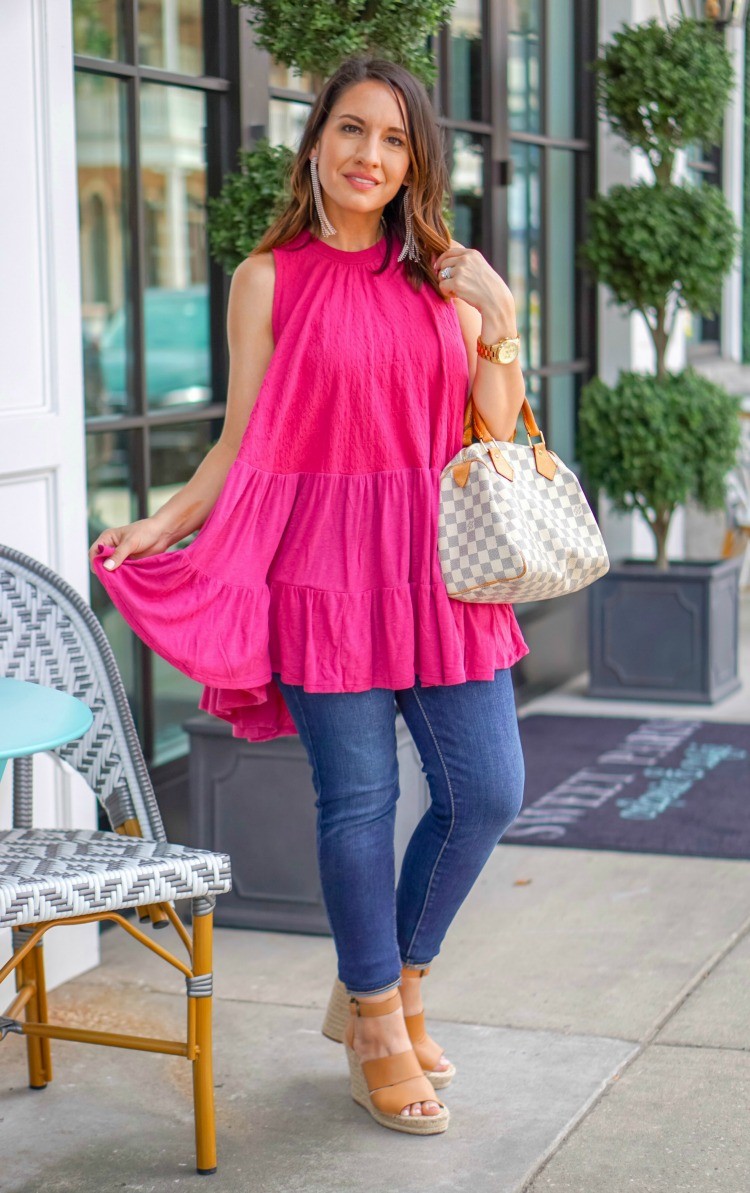 Top:Free People (Size down one size.)| Denim:Levis | Shoes:Nordstrom | Handbag:Louis Vuitton | Earrings:Stella and Ruby c/o | Watch:Michael Kors |Lips:Whirl and LoveLorn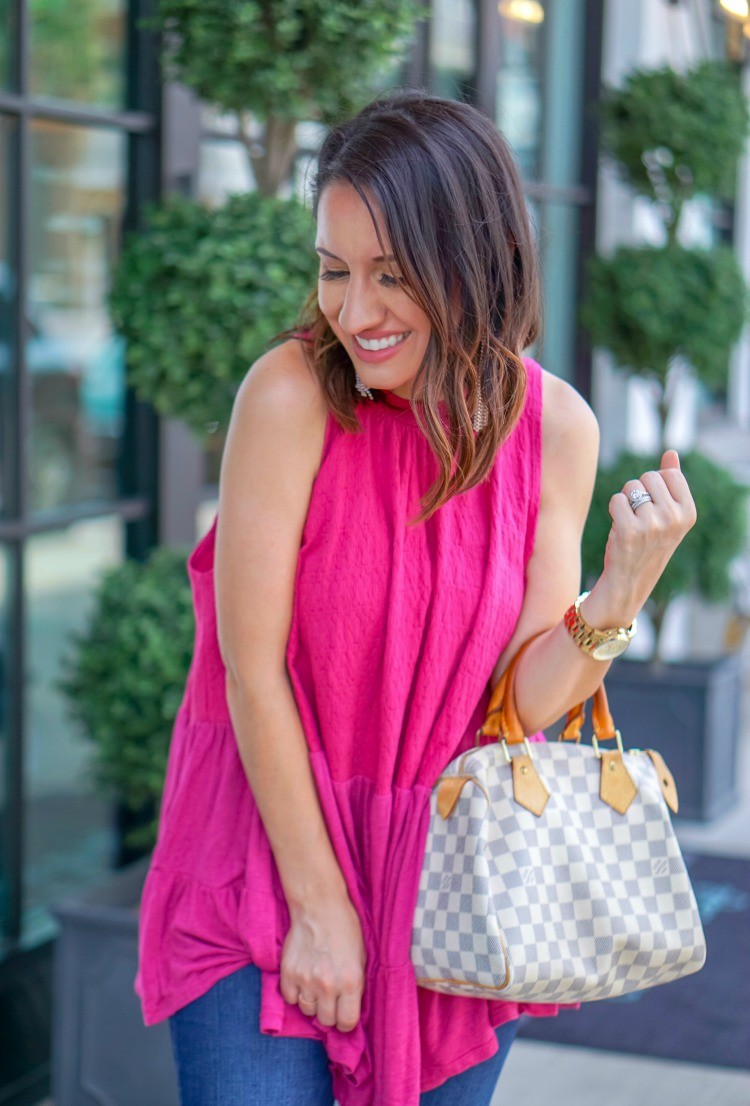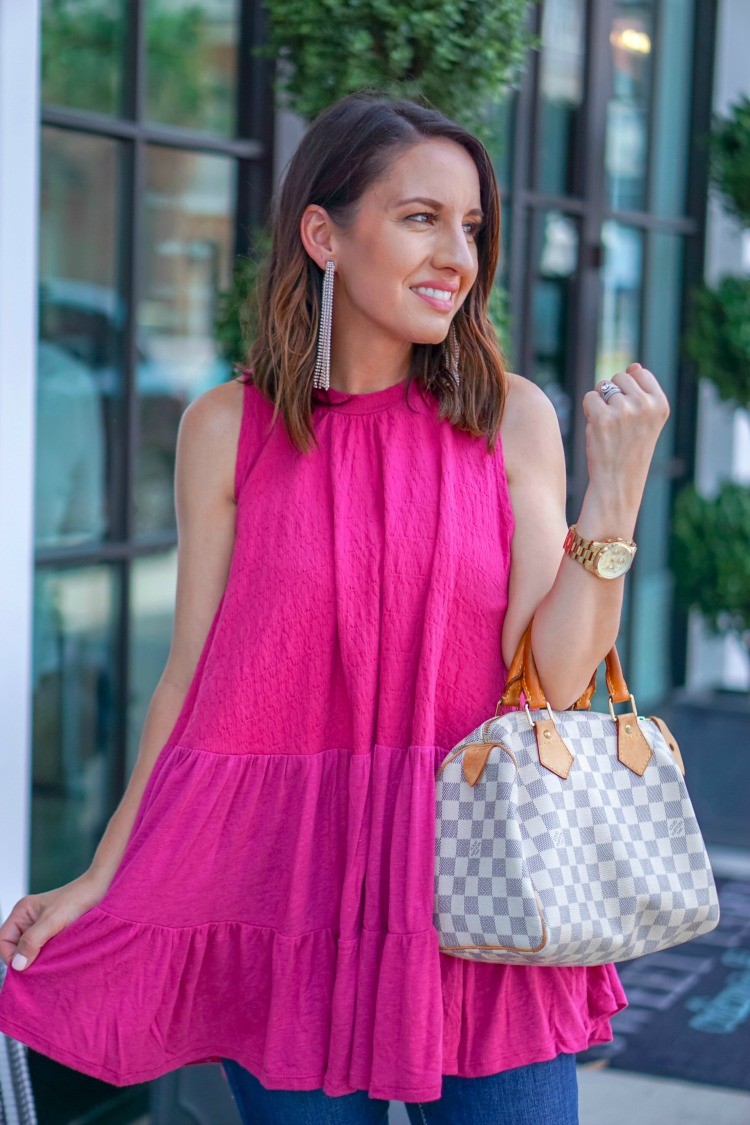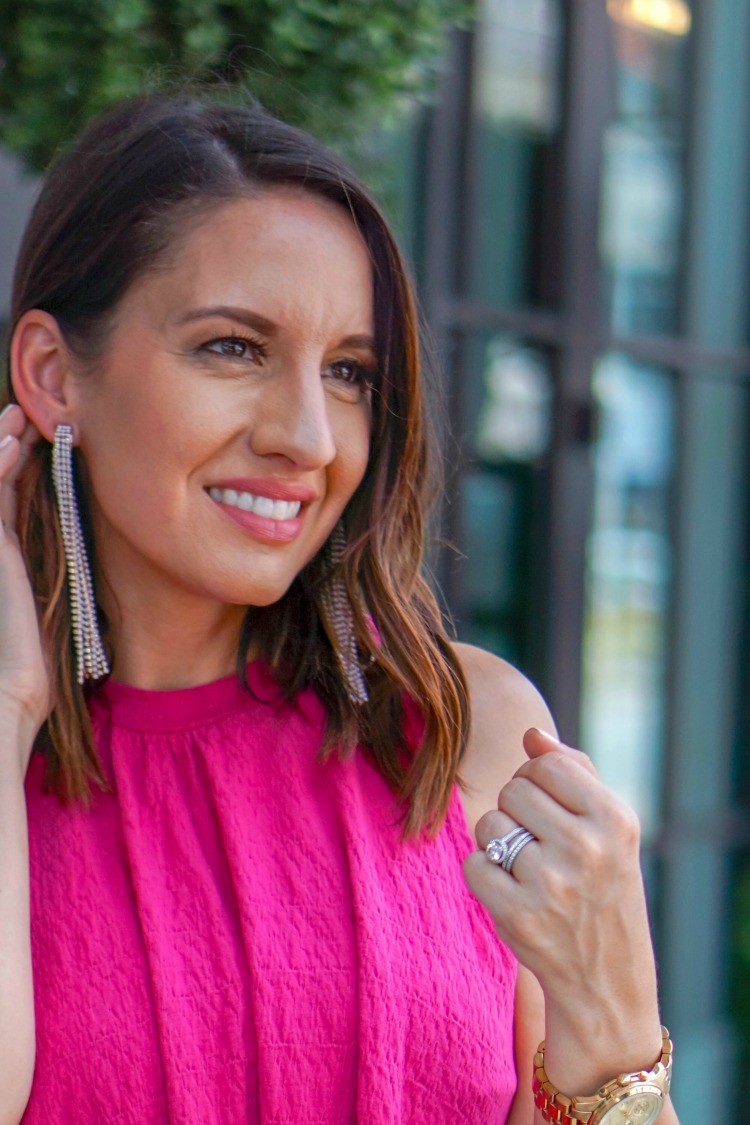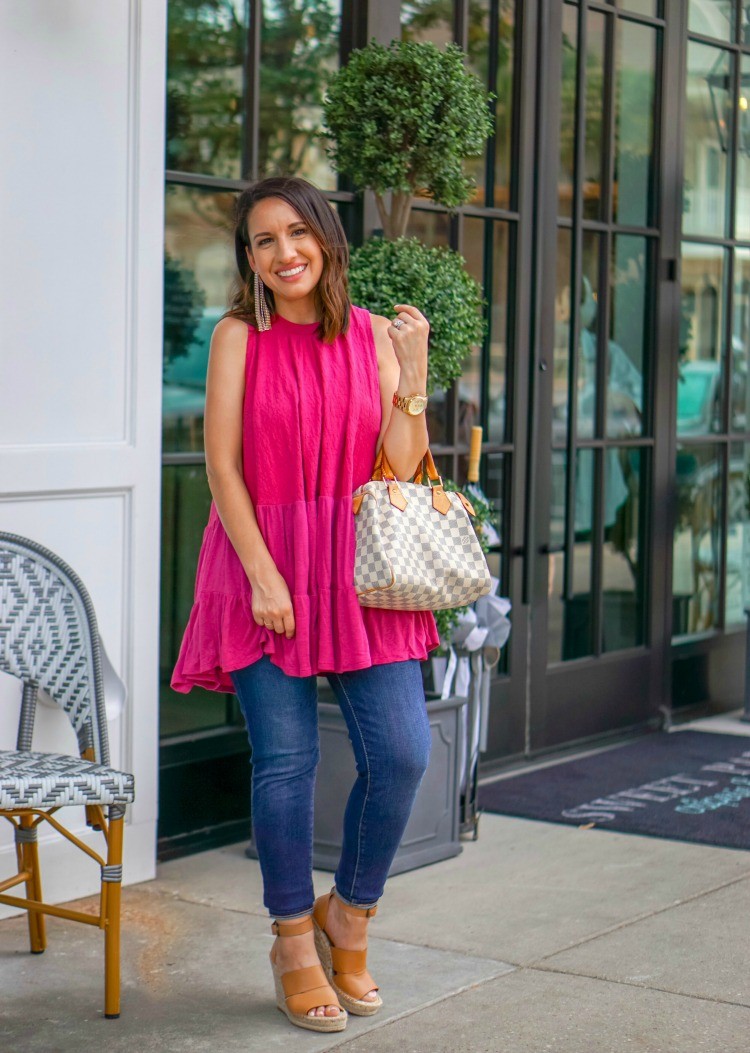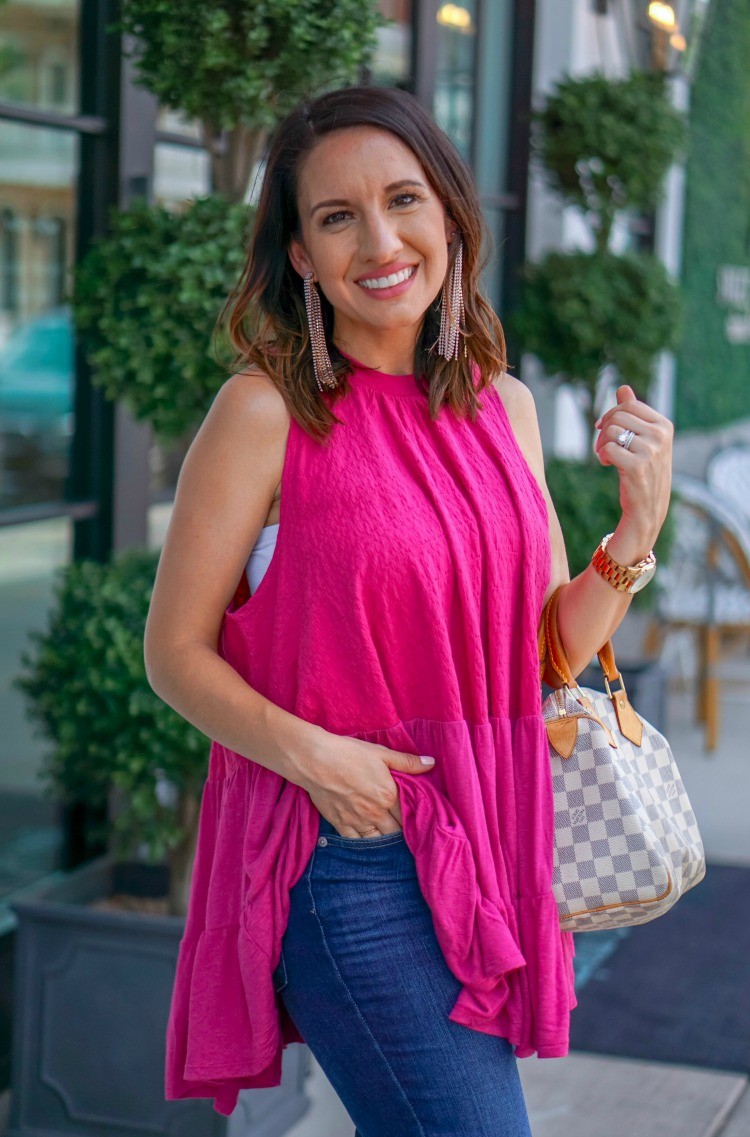 Good morning! Happy Friday! This week has been one of those weeks where I feel like I have been busy all week but haven't necessarily accomplished much. Well, I did get some of my mom/wife life stuff done. Which basically is code for the laundry, vacuuming,  dishes, and then repeat all over again. I'm totally not complaining it's just been one of those weeks. I have decided it's time to make some adjustments in my schedule. This isn't something that I am going to be able to do overnight because you are basically looking at the worlds worst morning person. Oh and don't even get me started on how hard it is for me to wake up in the morning. Let's just say I have my work ahead of me.
Alright, let's talk about some clothes. I love this Free People top and the color is totally my jam. It comes in black, white, and a light yellowish color too. I really want the black one next. I will say it runs really big so I would definitely size down at least one size.  Since this top has a keyhole and tie closure I would suggest wearing this bra with it. I wore these white statement earrings that are so fun and surprisingly lightweight.
Thank you so much for stopping by! I hope everyone has a good weekend!

Shop The Post