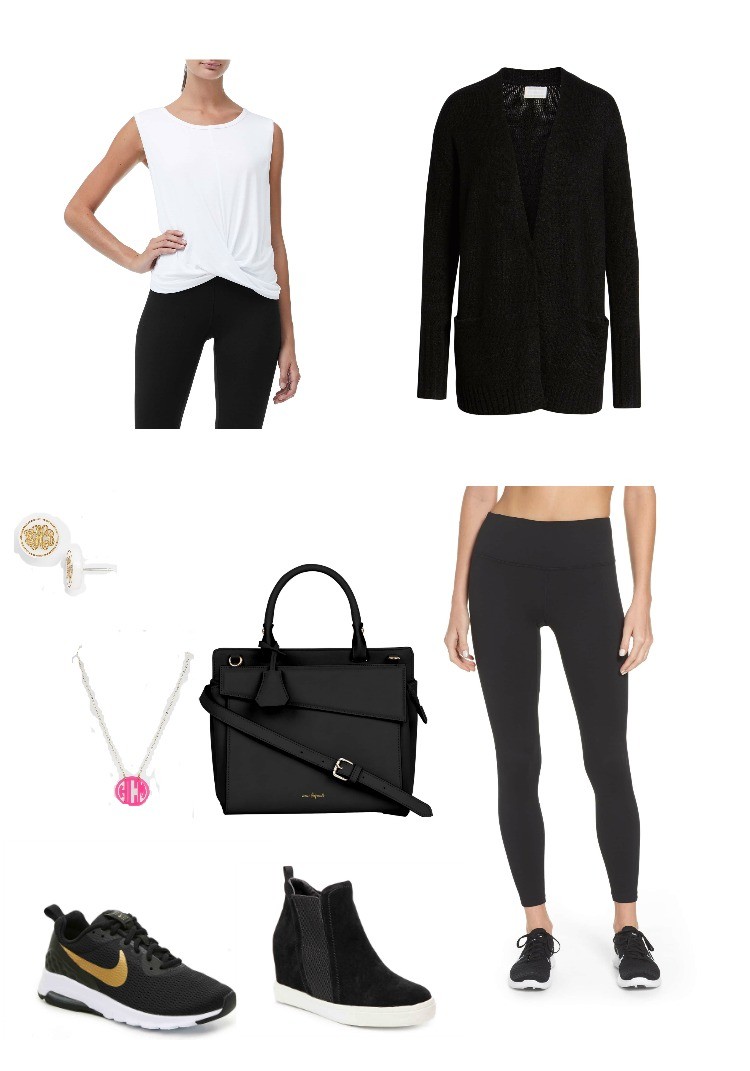 Hi, guys! So I thought with so many people going to the gym after New Years that an outfit that can go from the gym to day to day life would be helpful. This is an outfit I would totally wear for a workout (If I worked out regularly) and then with a few quick edits, it would be perfect for errands and lunch with friends.
Shop The Post

So the base of this outfit would be this cute white knotted tank and these leggings. These Zella leggings are amazing! They fit great and I love the price point (They're under $55!). I am not a fan of workout pants or crops etc. that cost upwards of $70 plus dollars.
To make this outfit post gym ready just switch out these cute black and gold sneakers out for these wedge sneakers. I love these so much because number one they are super cute and number two they give me some much-needed height. Short girl problems over here. Then I would add this cardigan because I like layering and covering my bum when I am out in leggings. Something about that makes me feel more confident. I don't feel like my outfit is complete without some jewelry. I love these earrings and necklace combo so much.
What's your favorite workout and post workout outfit?