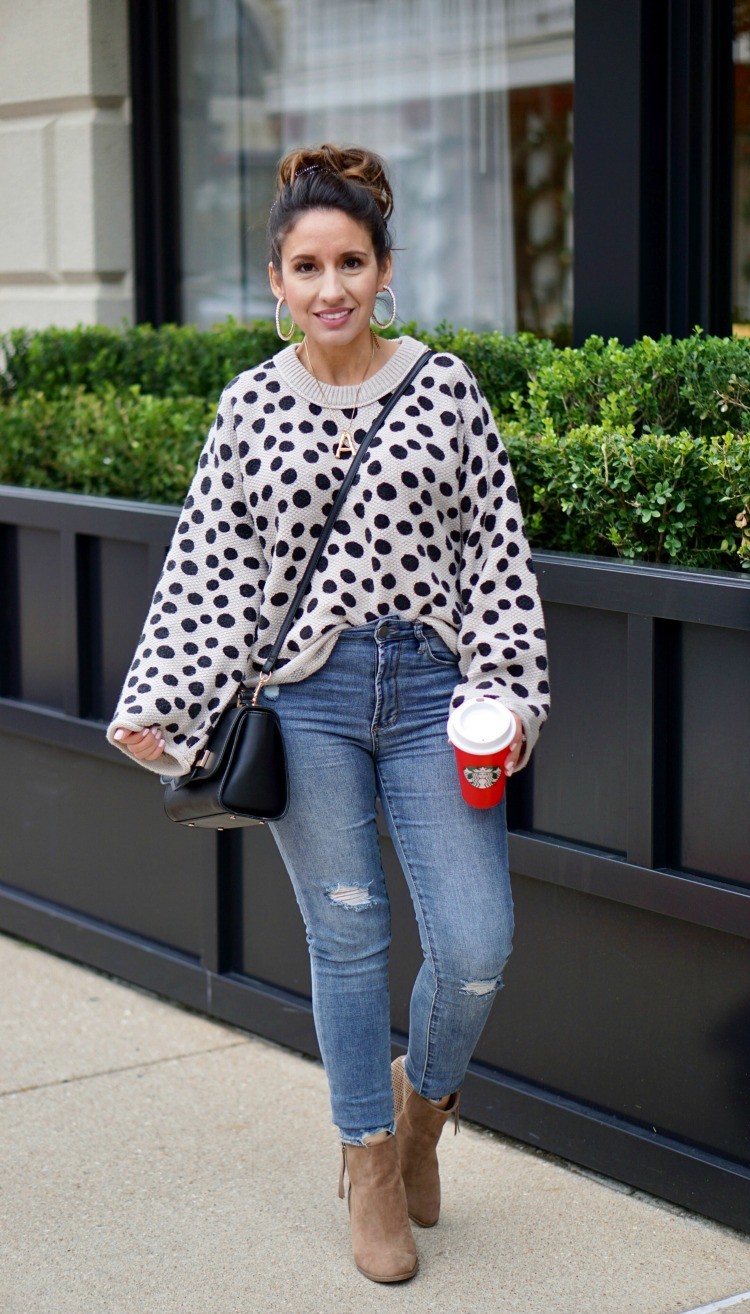 Sweater:Nordstrom (It was on sale at Madewell but they only have an extra extra small left!) | Denim:Articles of Society (On sale for $45! Run don't walk to get these bad boys! Love them! Size up one size!) | Shoes:Target (Love them and so comfortable!) | Earrings:ShopBop  | Necklace:Love Always Couture (Only $25 but feels way more expensive! Found this thanks to Emily Gemma!) | Lips:Whirl Liner, Pink Plaid Lipstick (Love this stuff!), and Nymphette lipglass on top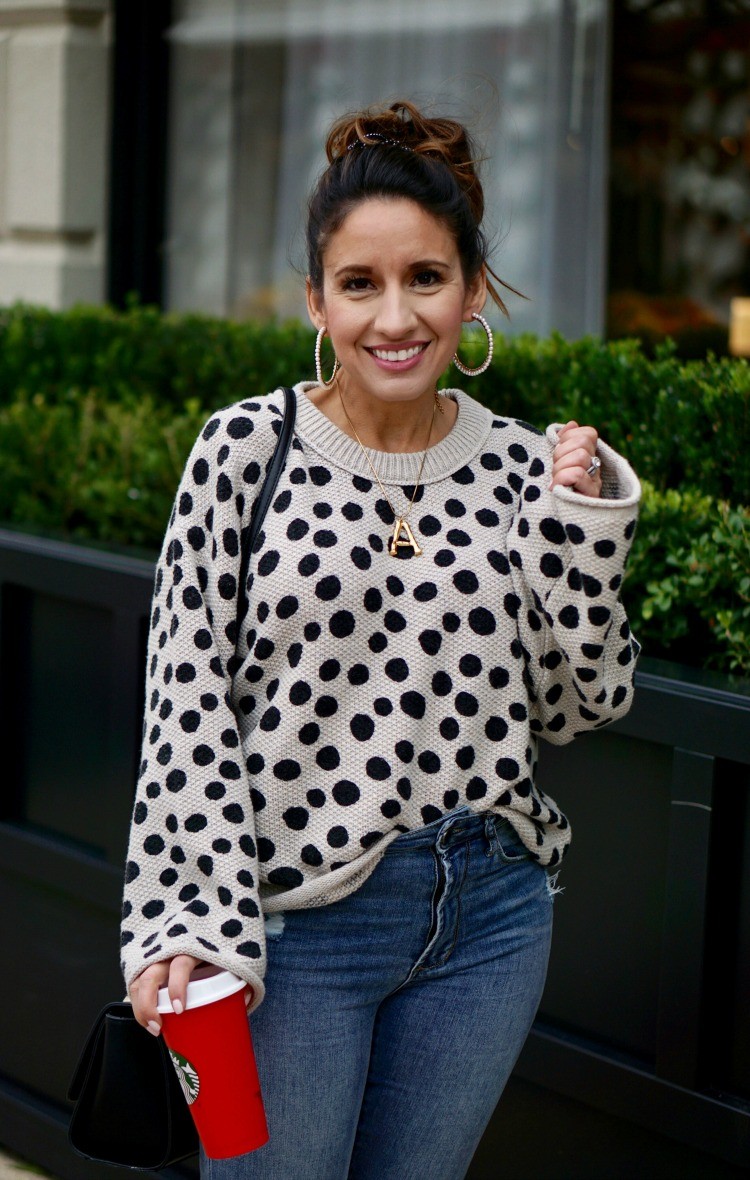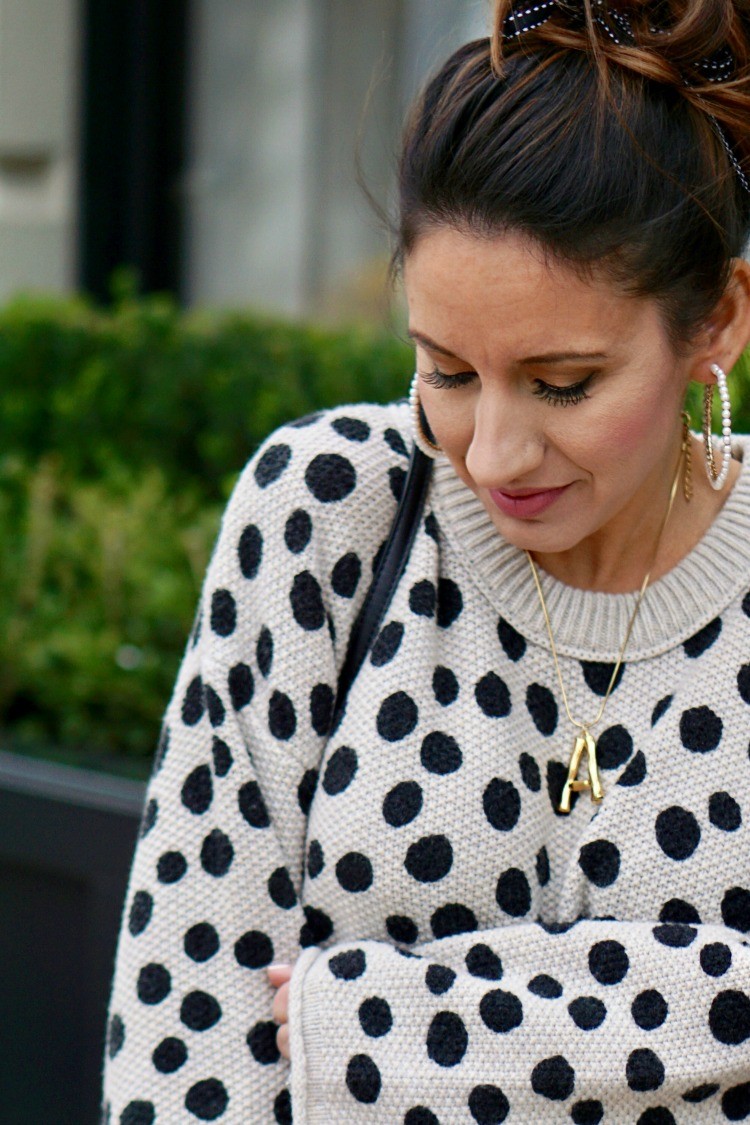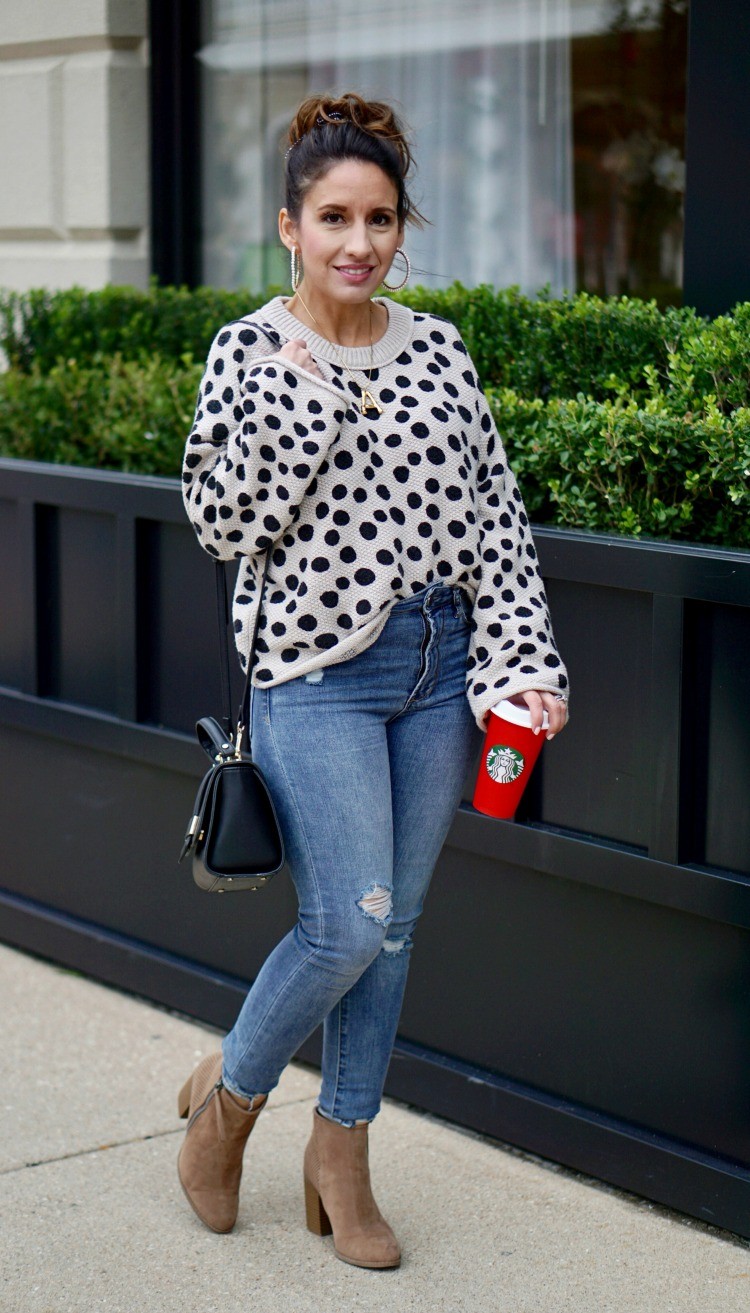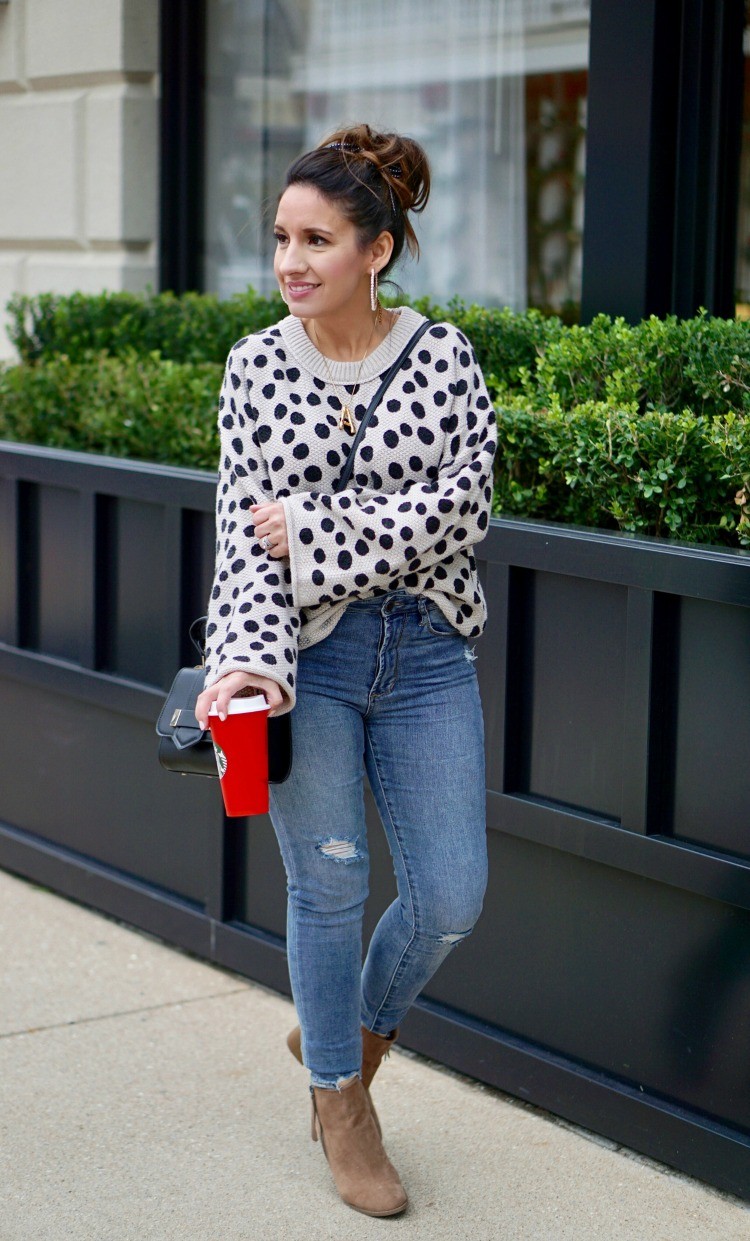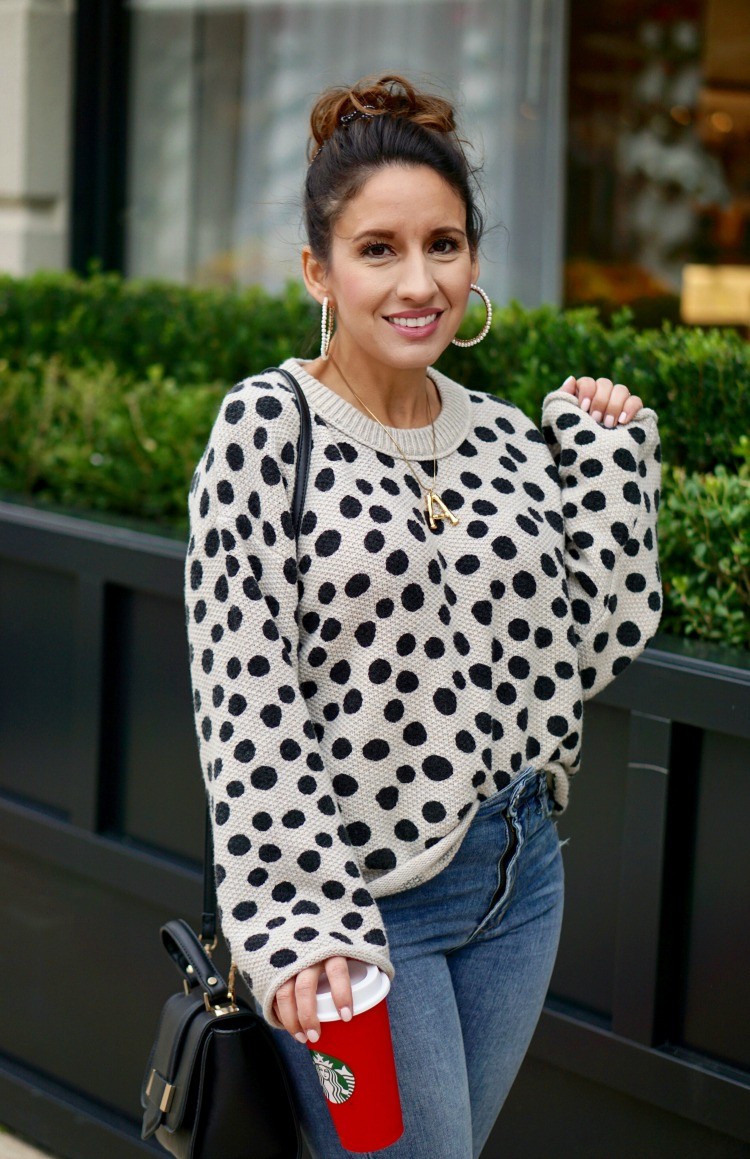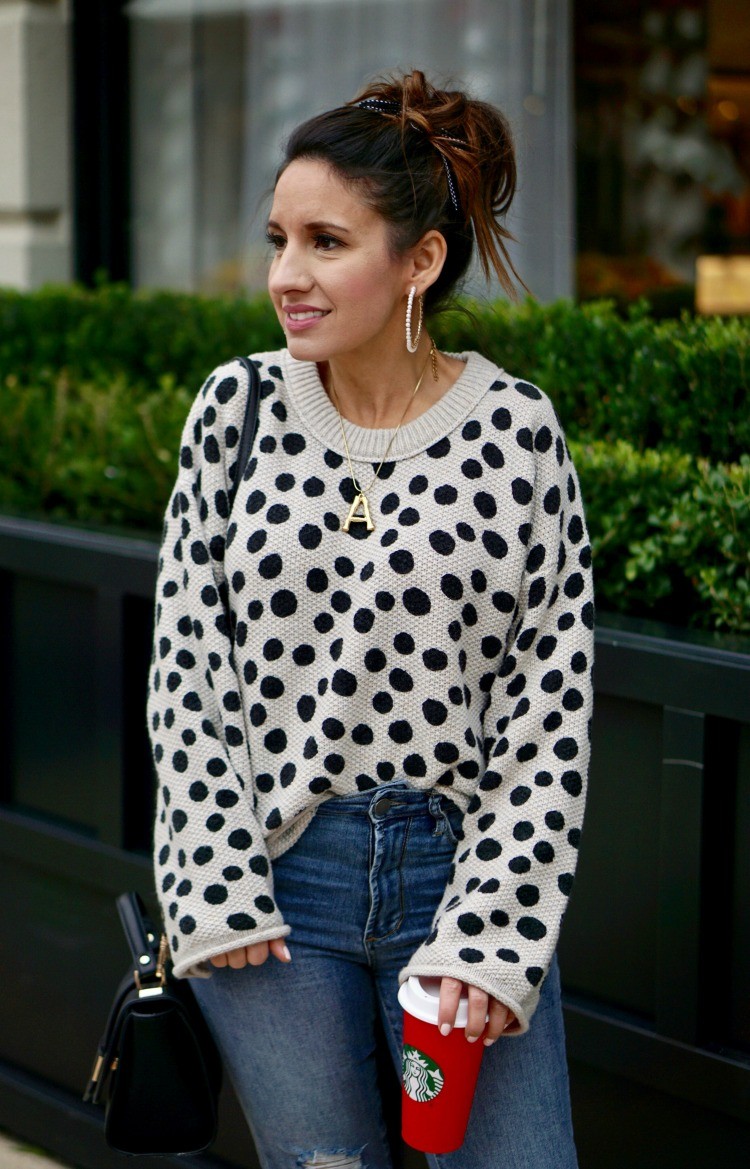 Good morning! Can you believe Thanksgiving is tomorrow? Not exactly sure how time has flown so quickly, but I had to share this sweet sweater with you. It has the cutest leopard spots or polka dots as my husband calls them. I love the understated bell sleeves. I really hope Madewell makes this super cute sweater in other colors soon. It's such a flattering sweater for basically everyone.
Gotta give some love to these amazing Articles of Society jeans because I usually steer clear of light denim because they typically aren't the most flattering on me. These bad boys are so good. I love them! I have worn them here and here. They can be worn so many different ways. They are on sale for $45 and sizes are going super fast right now so treat yourself.

Shop The Post