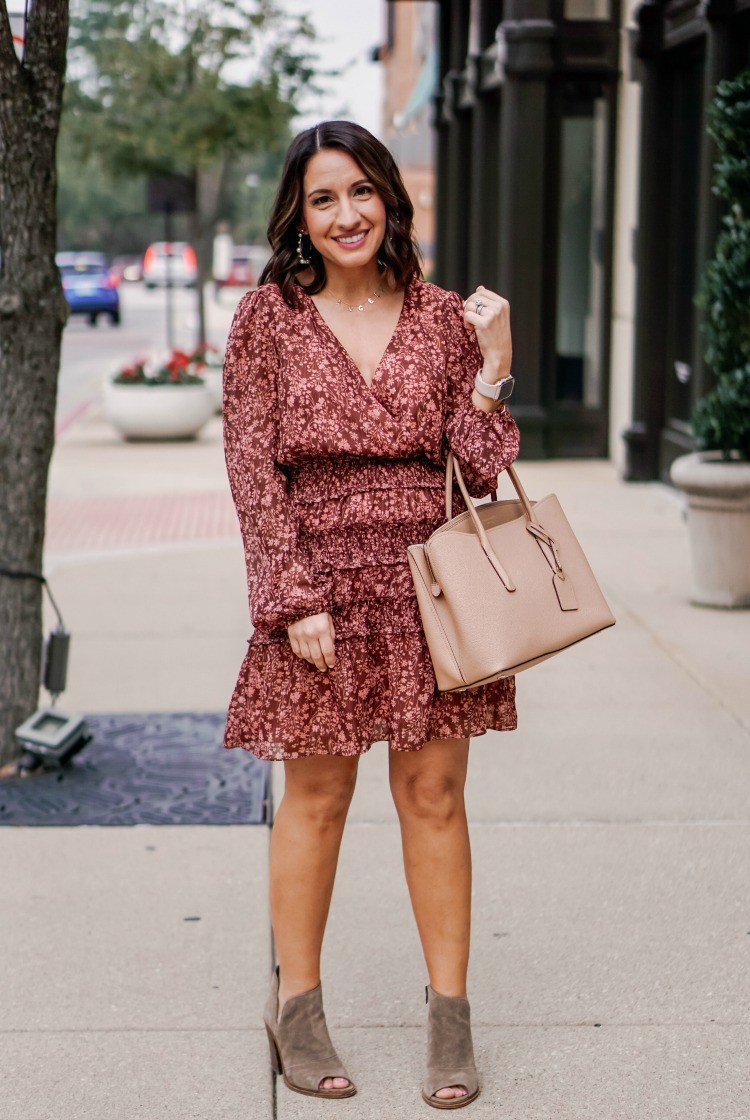 Dress:Socialite Brand (Almost sold out! It's on sale for $35 regularly $59. This one has a similar feel.) | Shoes: Old (similar style) | Bag: Kate Spade (On sale for $214 regularly $358!) | Earrings: Sold out (similar style) | Necklace: The Siss Kiss | Bracelet: The Styled Collection (On sale for $19 regular $40!) | Lips: Whirl Lipliner and Love Me Lipcolor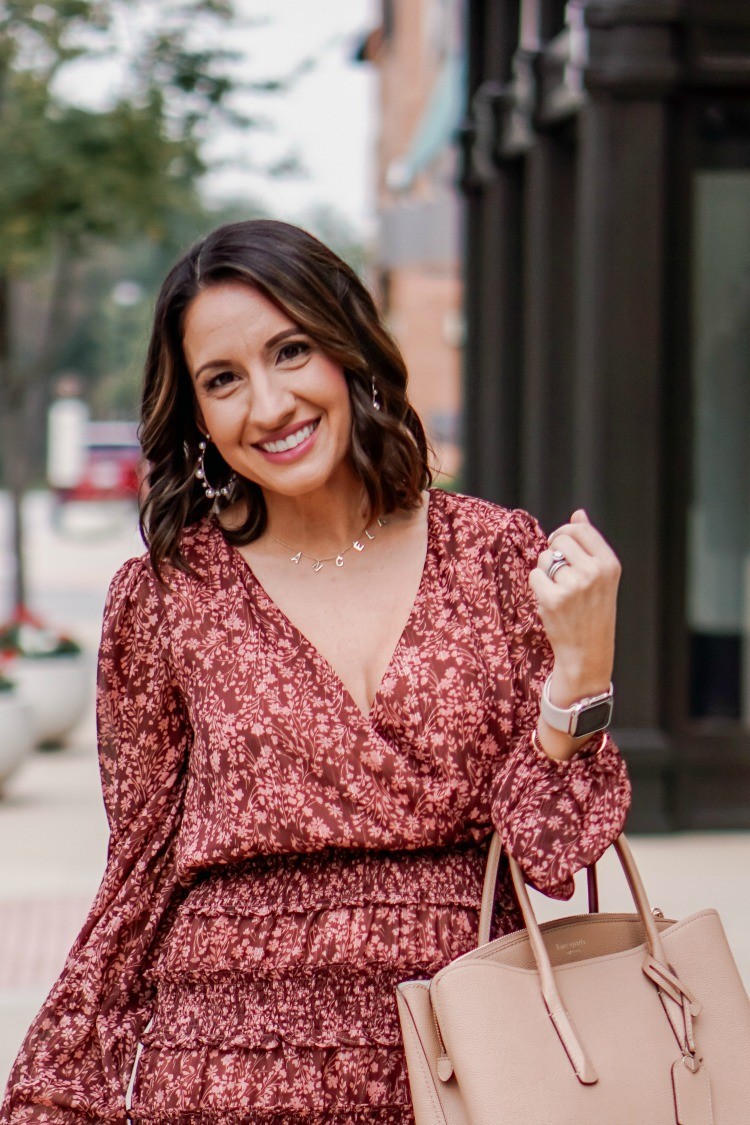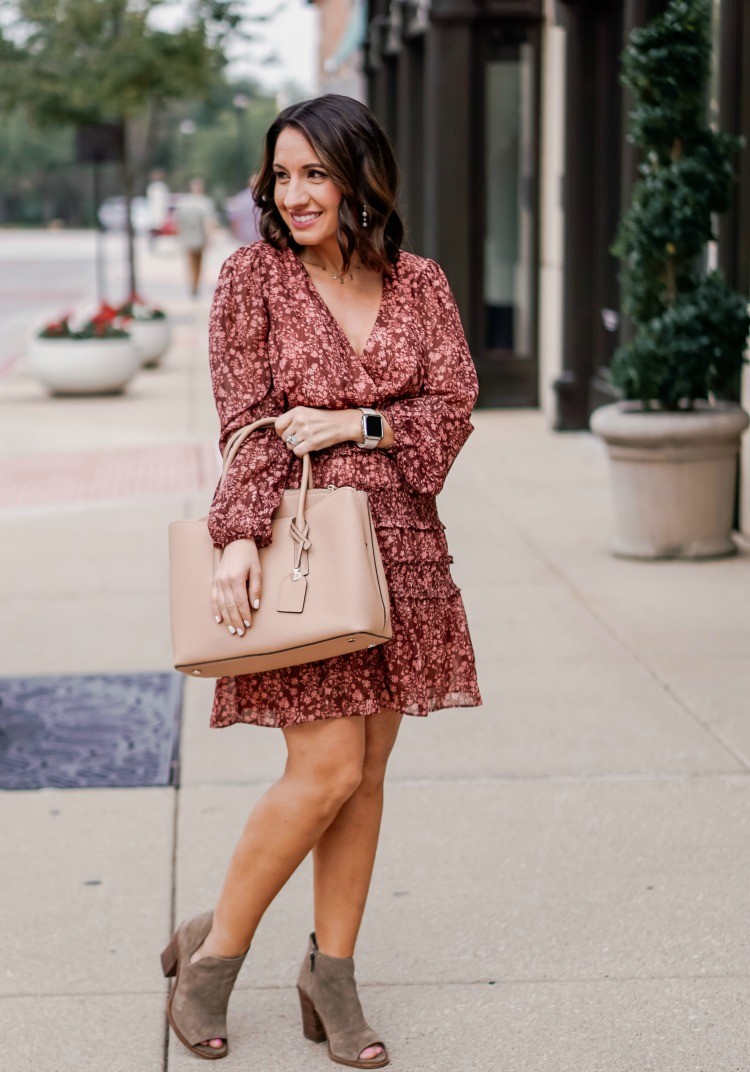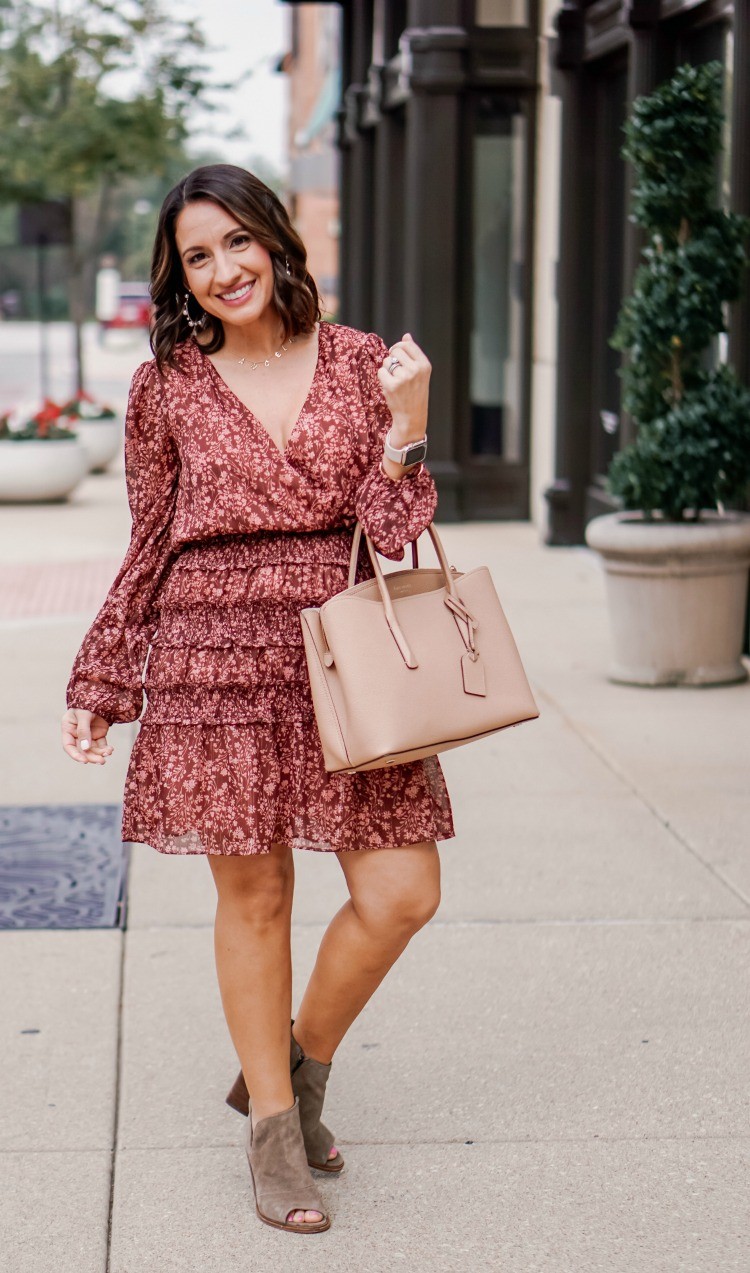 Hi! I hope you're doing good. I know this is a such a weird time for everyone. This is my first post in what feels like forever but I know getting back to things that feel in life that feel like normal are good for me and my mental health. One of thing that is really helping me is finding a schedule that works for me and my kiddos. The other big thing that helps is finding online workout classes that I can do at home. They help me feel like I'm getting back into my routine of getting to the gym even when I'm at home. Here are some of my favorite workouts you can stream at home. I shared some of my favorite Instagram Accounts that have really good workouts, content, and keep me inspired.
Favorite Live Streaming Workouts 
Gold's Gym: They have workouts on their App and my local Gold's Gym Facebook page shares workouts you can do at home. So far this is one of my favorites from Travis.
High Fitness: They have some really fun workouts on their Youtube channel. Love it!
 Instagram Accounts For Workouts
Dmirgonfit21:Love her Instagram videos. They are really helpful and you don't need tons of equipment.
Courtney_Shields: She has a whole fitness highlight. I love it!
Risemovement: Found this account through Kristin Cavalarri's Instagram account and I like the workouts.
Bellahibbs: I really like her Workout Videos Highlight.
Alexis.Belbel: Love all the workouts she shares on IGTV especially her no equipment workout.
A_Southerndrawl: I really like her workouts and nutrition posts.
Celestejfitness: I love that she shares workouts you can do at home with little to no equipment.
Kathleen.post: I really like her fitness and healthy recipe content. It's so good!
Melissawoodhealth: Love that she shares really good workouts that you can even do with the kiddos hanging out.
Here's a list of some of the free live streaming workouts I'm going to try
Orange Theory: They share a new 30 minute workout everyday you can watch.
Barry's: They are rolling out two daily complementary classes on IGTV Barry's At Home Workouts.
P.Volve: They are offering free live workouts on Instagram and Youtube at 8am, 1pm, and 6PM EST.
305 Fitness: They are offering a free live stream twice a day on Youtube at 12pm and 6pm EST.
Gold's Gym: They have workouts on their App and The Woodlands Gold's Gym Facebook page shares workout videos you can do at home.
Thanks so much  for stopping by! I hope this is helpful! Have a good week!

Outfit Details

Workout Gear for Home Workouts