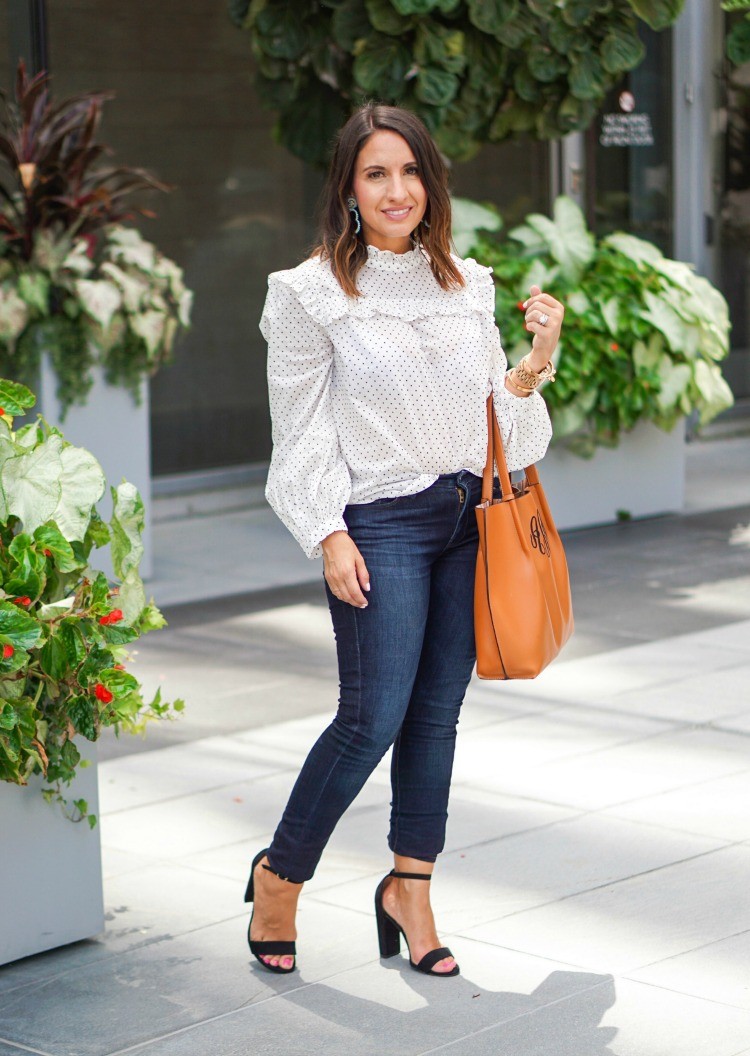 Blouse:Madewell (It's on sale for 59.99! It's an 20% sale here if you spend over $1oo bucks! Use code NEWLEAF)| Denim:Lucky Brand | Shoes:Sam Edelman (On sale for $99!) | Purse:MarleyLilly (It's $55 and comes in grey too!)| Earrings:Lisi Lerch | Bracelet:The Styled Collection, The Styled Collection | Watch:Michael Kors (On sale for $138 reg $275!) | Lips:Whirl and Faux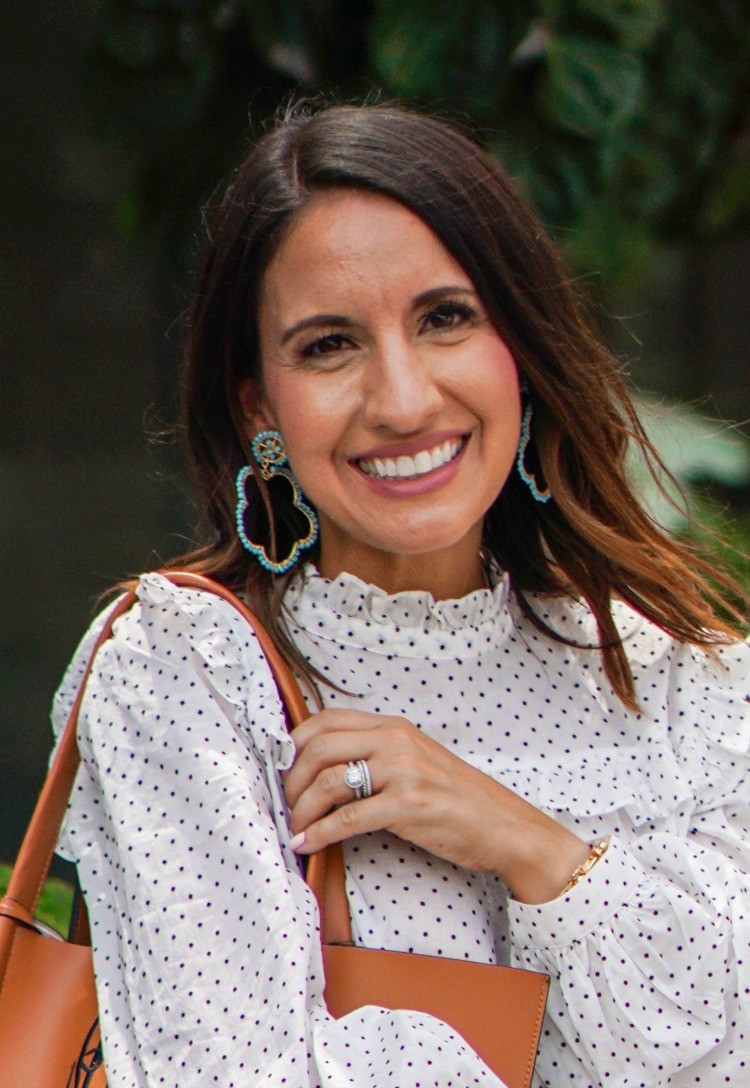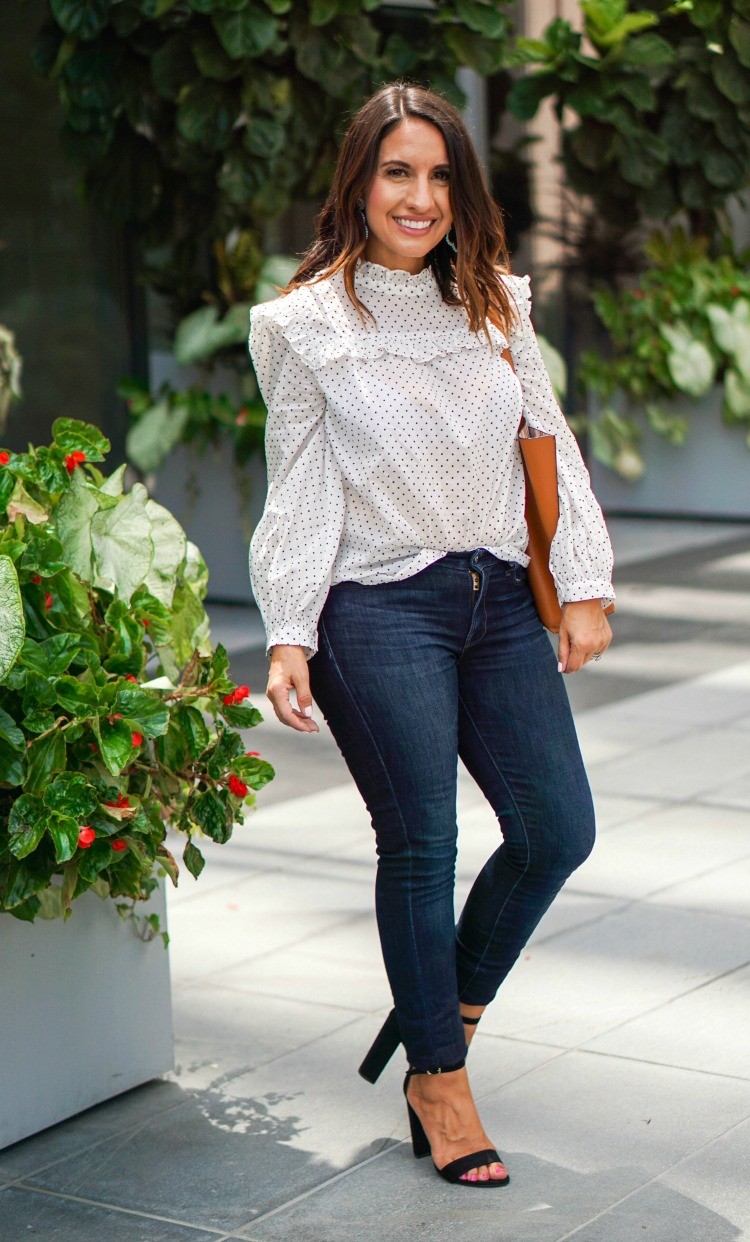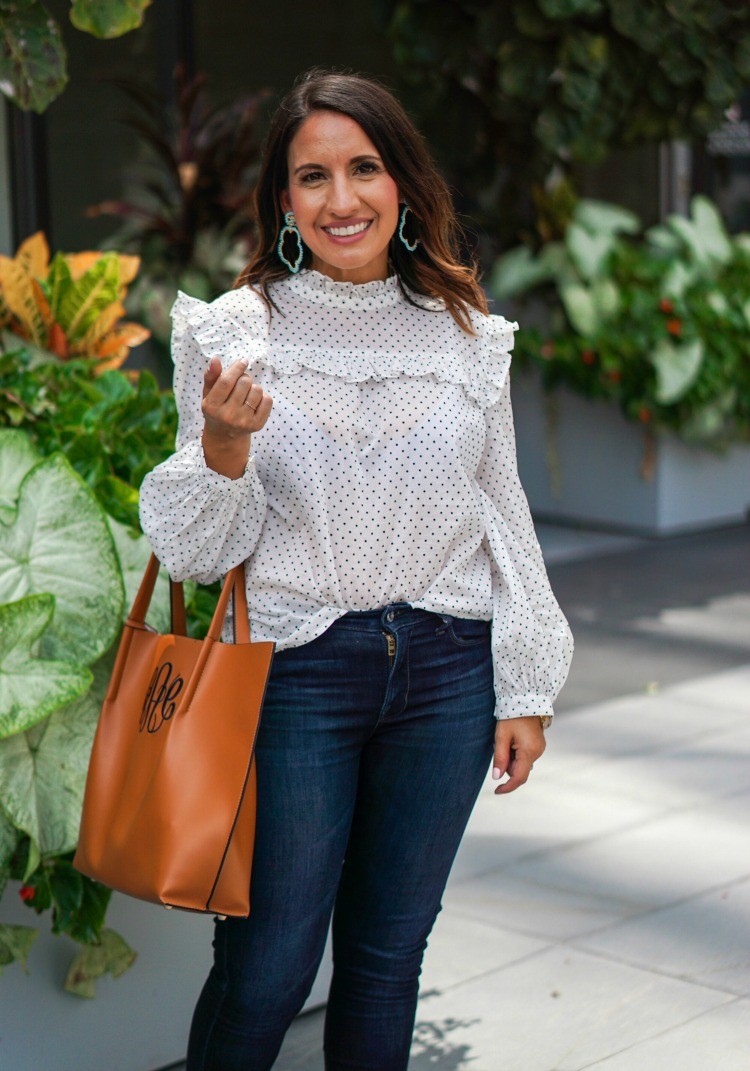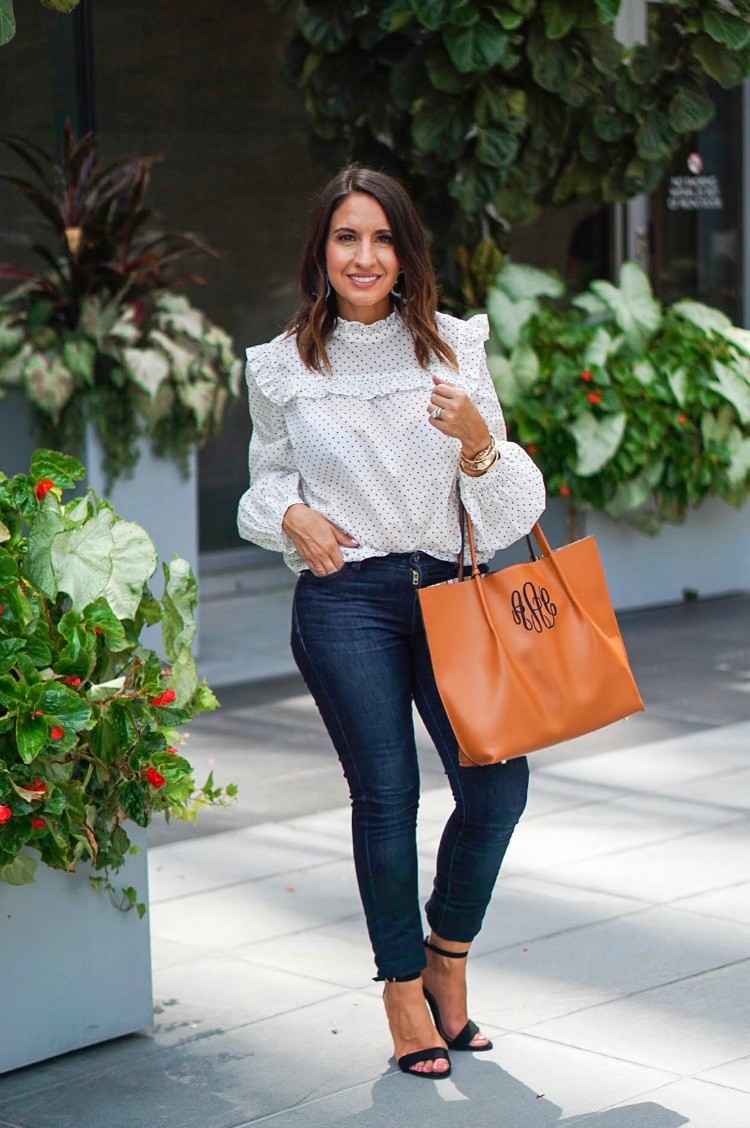 Good morning! Hi guys! This week has been a busy one so far. I had my first dermatologist appointment in forever and it was a really good one. Full disclosure an allergic reaction is what brought me in. Okay, so onto the good news. I talked to the doctor about why I came in and then we talked about some other concerns I have with my skins appearance. If I'm being really honest they are things I have always disliked but didn't really know how to try and change them. So I'm trying a retina prescription cream for the next few months. It's supposed to help with fine lines, pore size, and promote cell turnover. I am excited and a little nervous because my skin is going to go through something called a purging and shedding process. This is going to be interesting.
After my dermatologist appointment, I shared all about what I am going to be trying and got a lot of dm's that asking me to share the results and the behind the scenes stuff while on it. I will be documenting and sharing what it's like and what I will be changing as my skincare routine will need to adjust. Since I will be on this for the next few months I will definitely be sharing the day to day stuff on Instagram.
Alright, let's chat about this outfit. I saw this blouse while shopping at Nordstrom and absolutely fell in love with it. It has ruffles and polka dots and feels so feminine. Two of my favorite things. It's no secret I love a good statement top and this is such a good one. I love that it can be worn with jeans or a skirt and not miss a beat. While I was shopping I picked up a few staples for the season. Sweaters, tops, and shoes.


Thanks so much for stopping by!

Shop The Post