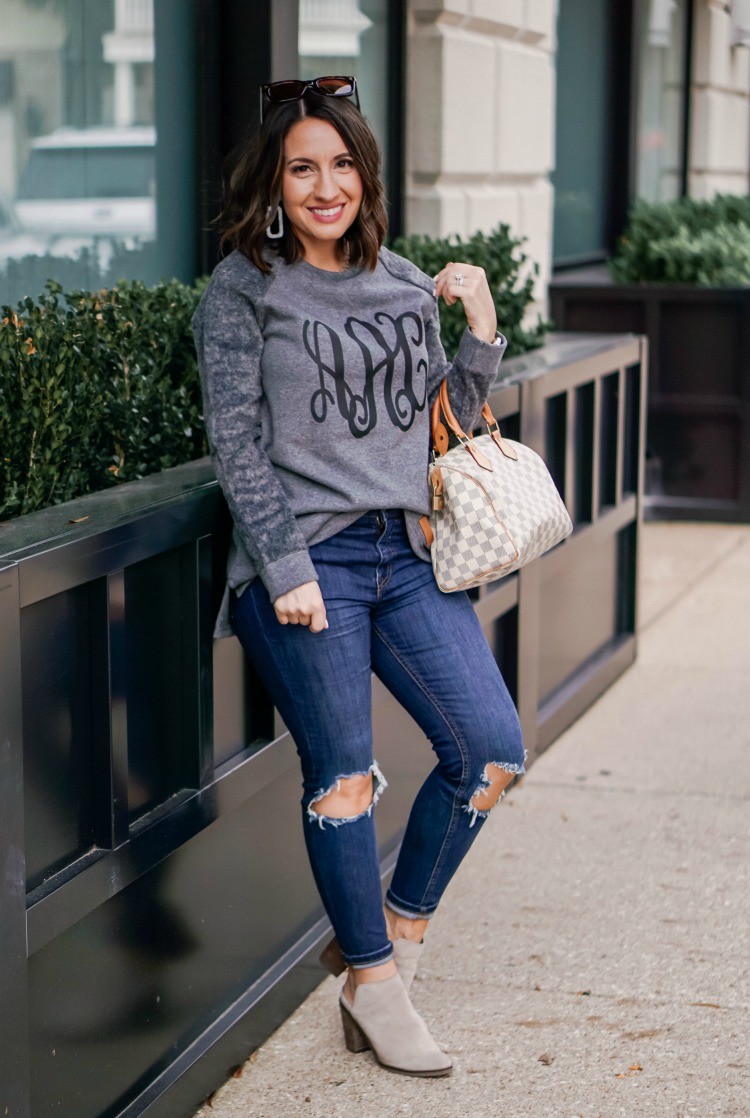 Sweatshirt: MarelyLilly c/0 (On sale for $30 regular $49.99!) | Denim: Free People | Shoes:Sold Out (Similar Style) | Earrings:Zenzii Sold out (similar style) | Lips: Whirl and Viva Glam II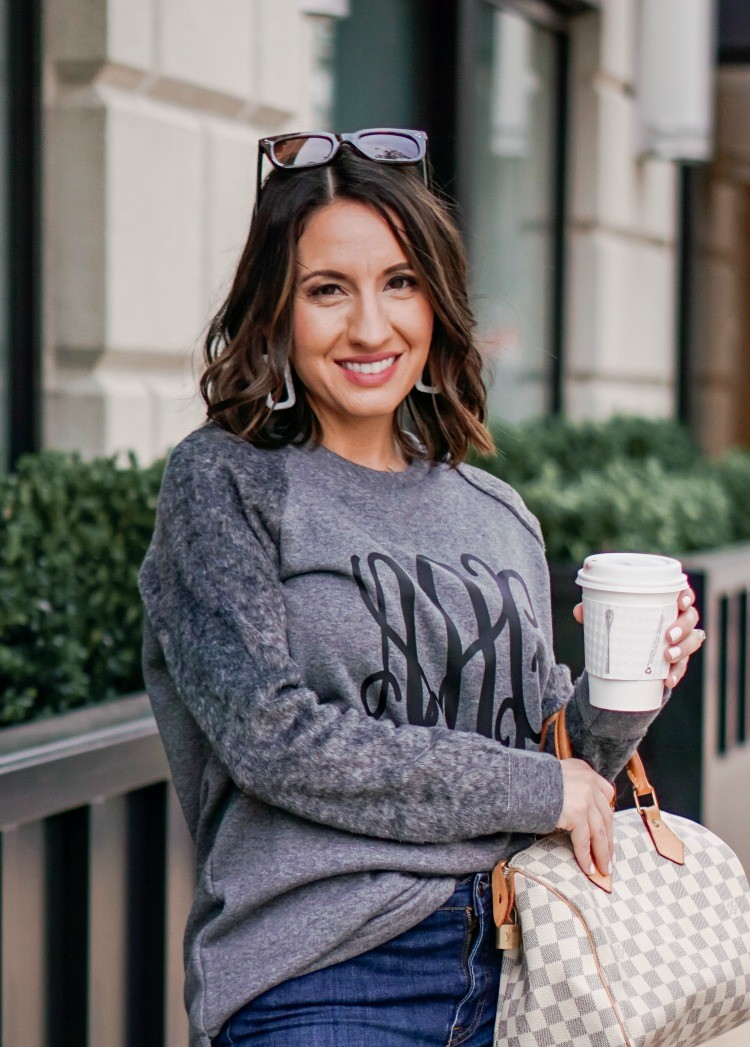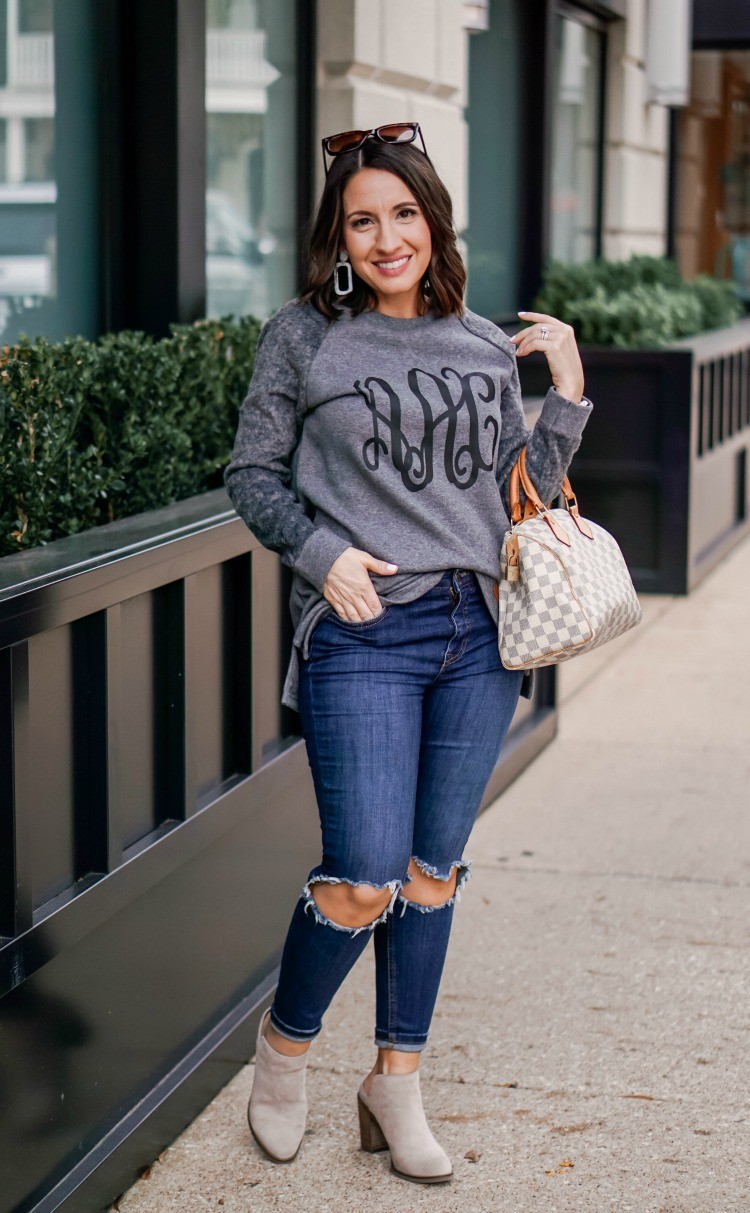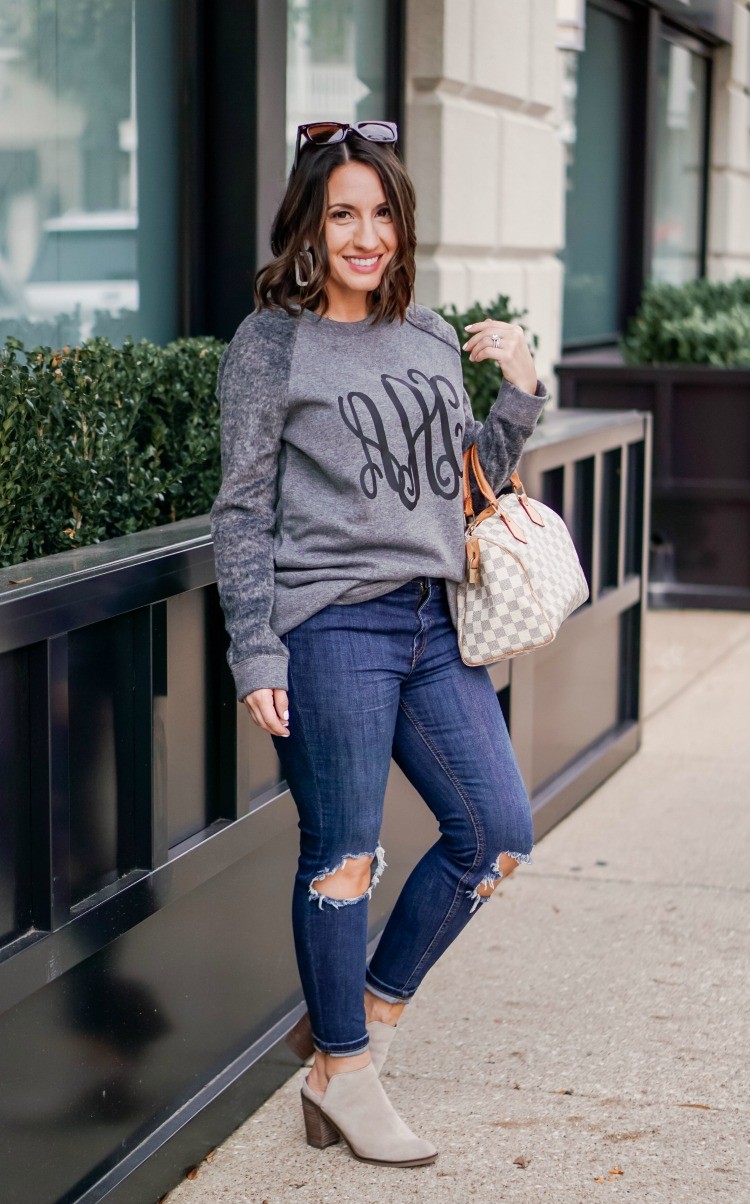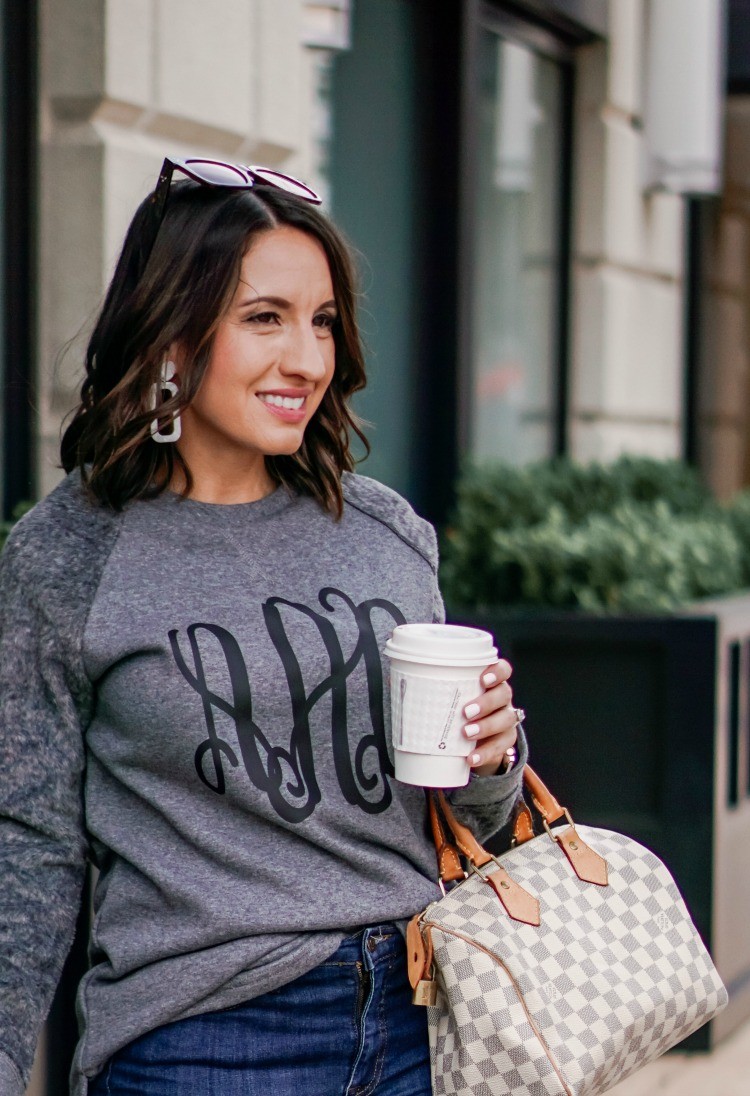 Hi! It feels like forever since we had a moment to chat. The past few weeks have been kinda crazy between my whole family being sick, planning for my little man's birthday, and trying to get ready for family to come in town. By the way, I am so excited to have family here to celebrate Manny Jr's birthday. He is the reason I'm a momma and there is just something about your firstborn. It's not a favoritism thing or anything you just have more one on one time to bond. When you have two little ones you're kind of in survival mode and so much more about the schedule. I'll talk more about my little man next week and share more about what we have planned for him.
Alright, let's talk about my outfit. I pick out a few monogrammed pieces each season and this MarleyLilly monogrammed raglan sweatshirt is becoming one of my absolute favorites. The material is so soft and cozy. I love the high low hemline. It makes it perfect for jeans or leggings since it's a little longer in back. I'm wearing the grey but it comes in a really gorgeous shade of pink. If I'm being honest I think I might get that one next since it's such a deal right now. It's $29.99 and regularly $44.99. It comes in regular sizing, plus size and children size too. This would make such a cute mommy and me outfit. I wore it with some of my favorite jeans and mules. I love these mules. They are super comfortable and basically under $60.
Since I love a well-placed monogram as much as the next girl I decided why not share a few other items I plan on ordering. So here are a few other pieces I plan on ordering.
Shop My Favorites

Have a happy Valentine's Day! Hope you have a good weekend!

Shop The Post