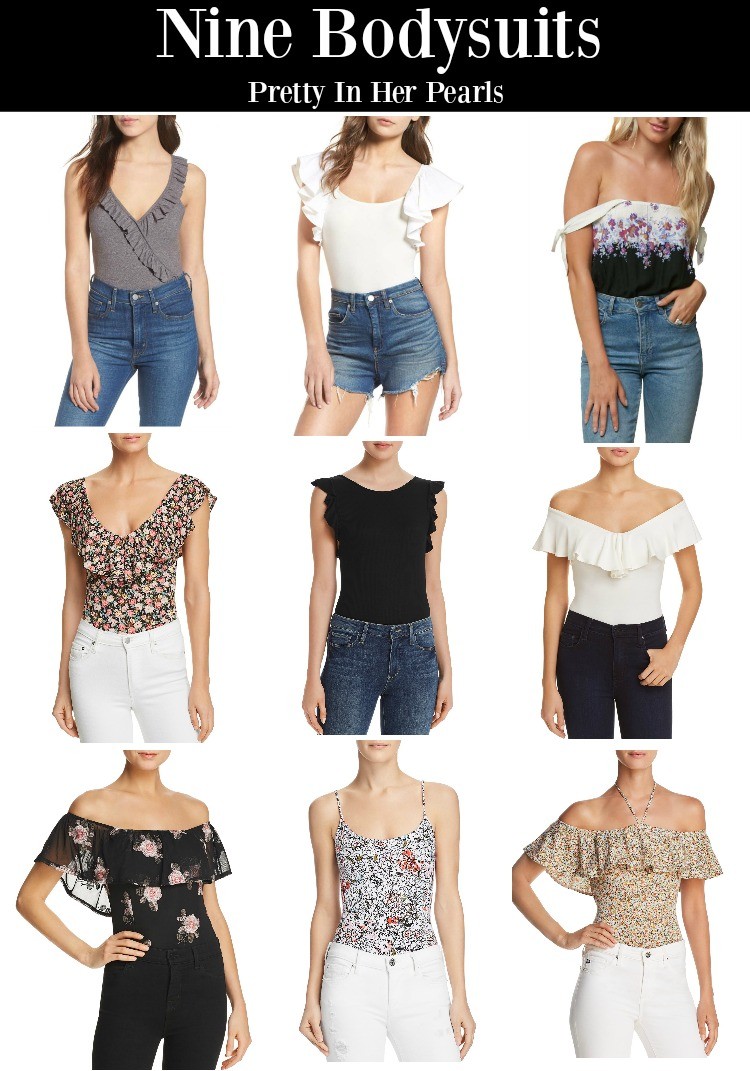 In order from left to right.
1/ 2 / 3 / 4 / 5 / 6 / 7 / 8 / 9
Hi, Y'all!! So I haven't thought about wearing a body suit since probably middle school, but I am loving all the cute bodysuits that I keep seeing. I love that they come in so many colors and designs. Gone are the bodysuits I remembered from my awkward middle school days. Today I'm sharing 9 bodysuits under $50 that I can't wait to get my hands on.
Thanks so much for stopping by!! Y'all are the best!!