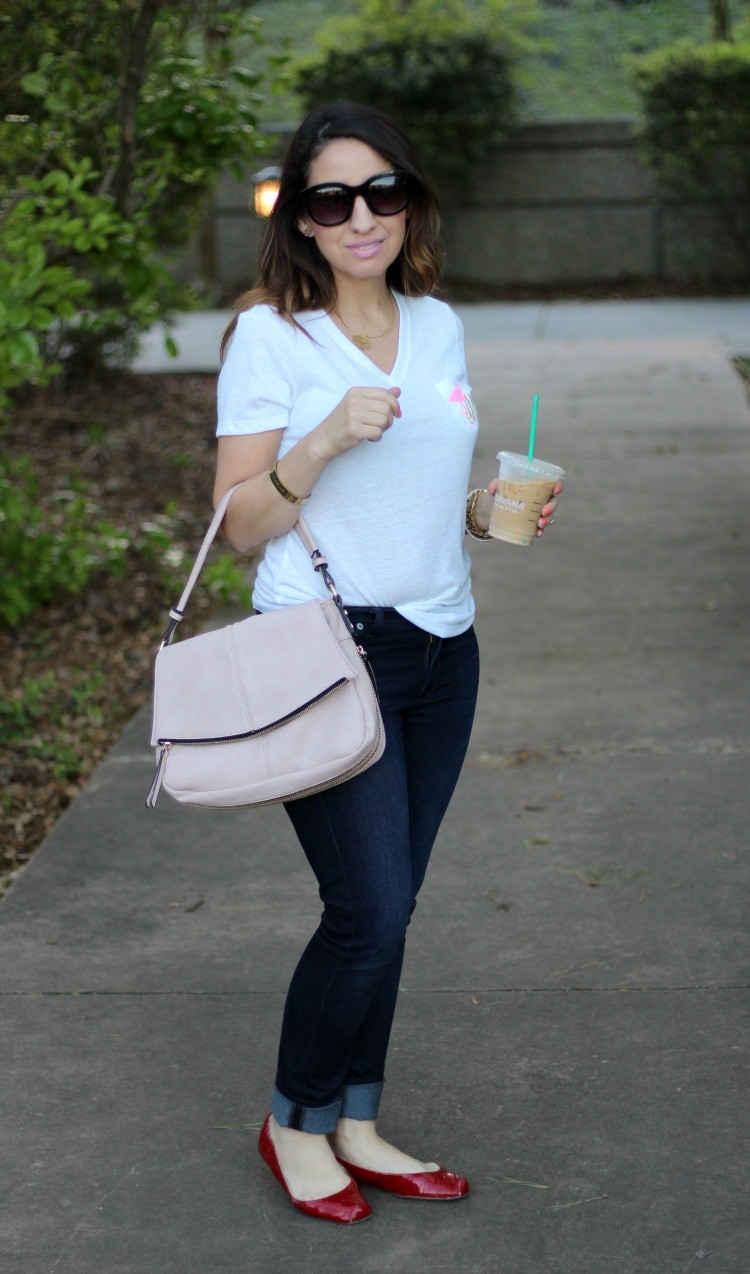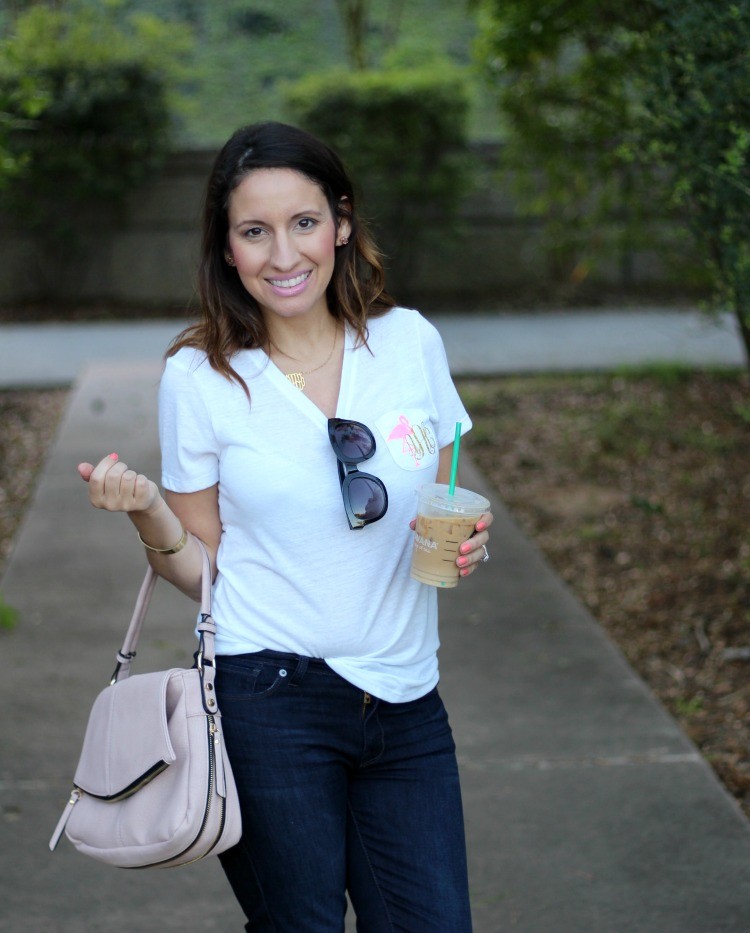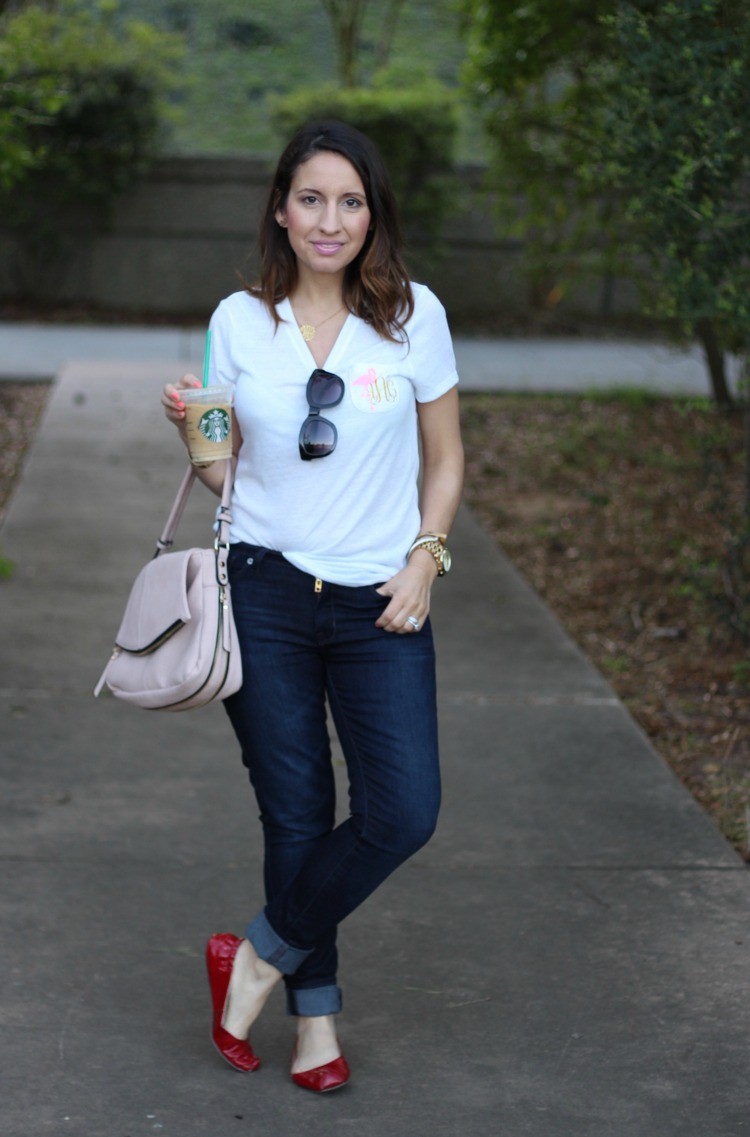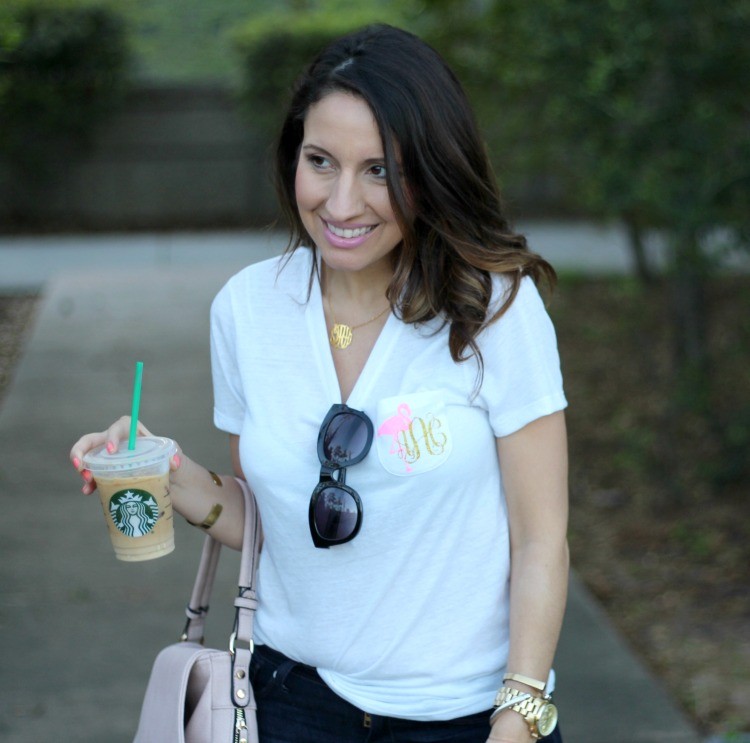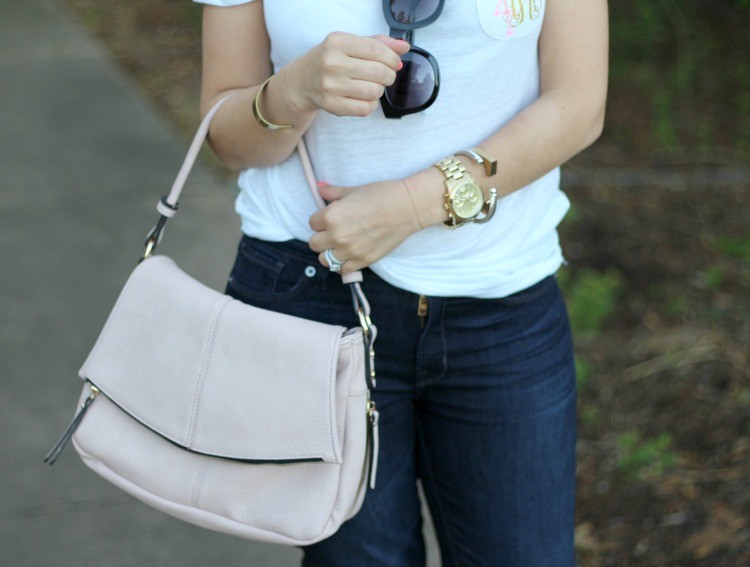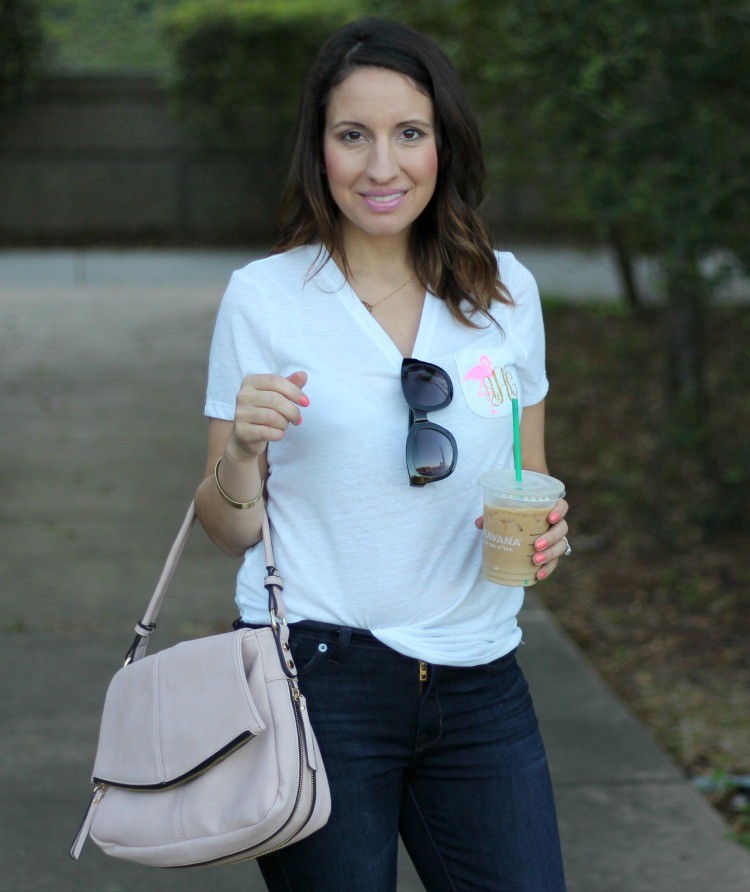 T-shirt: Sweet & Southern Things c/o | Denim:Lucky Brand | Shoes:Nordstrom old (similar style) | Bag:Urban Expressions c/o | Earrings:Kendra Scott sold out (similar style) | Necklace:Monogram (similar style) | Bracelets:Madewell old (similar style), Gift (similar style), Knox Thomas Designs c/o | Watch:Michael Kors | Lips:Snob (Love this for spring and summer!!)
Dare I say this outfit combo might be one of my favorites for the weeks leading up to spring. It's super classic with this monogramed v-neck. Ohh and I am absolutely loving that the monogram incorporates gold and this cute pink flamingo detail. This is from Sweet & Southern Things, and here's another cute item of theirs I have on my wish list. Since the top had the nice pop of bright pink I paired it with this new Vegan hand bag line, Urban Expression, I just started working with. Seriously they are great quality, and I love that no animals were harmed making it. They even have the Peta seal of approval.
Ohh in other news, these photos were taken about a half hour after my dentist appointment. Woo hoo to makeup that lasts even after a cleaning. Lord knows my face got more of the water than my mouth did. Haha!! All in all it was a good day, and I have to say the Smash Box Primer Emily Gemma suggested from The Sweetest Thing is probably what kept my face on if you know what I mean!! Hope y'all have a great weekend!!