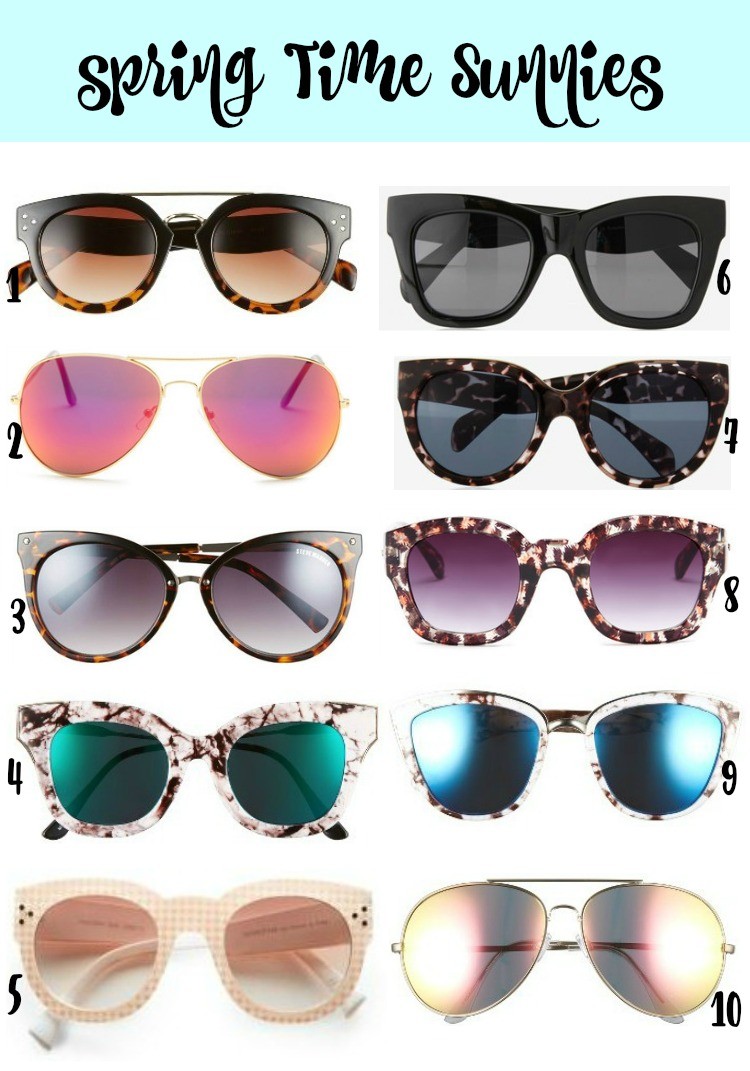 1 /2 / 3 / 4 / 5 / 6 / 7 / 8 / 9 /10
Since I've been trying a new eye mask, and eye cream the last few weeks I'm investing in lots of sunnies. The last thing I want to do is waste time by working on my eyes, and then go out and get sun damage. Let's be real I love any excuse to buy a new pair of sunnies. All the sunnies I've linked are under $25 and really cute.
Thanks so much for stopping by!!