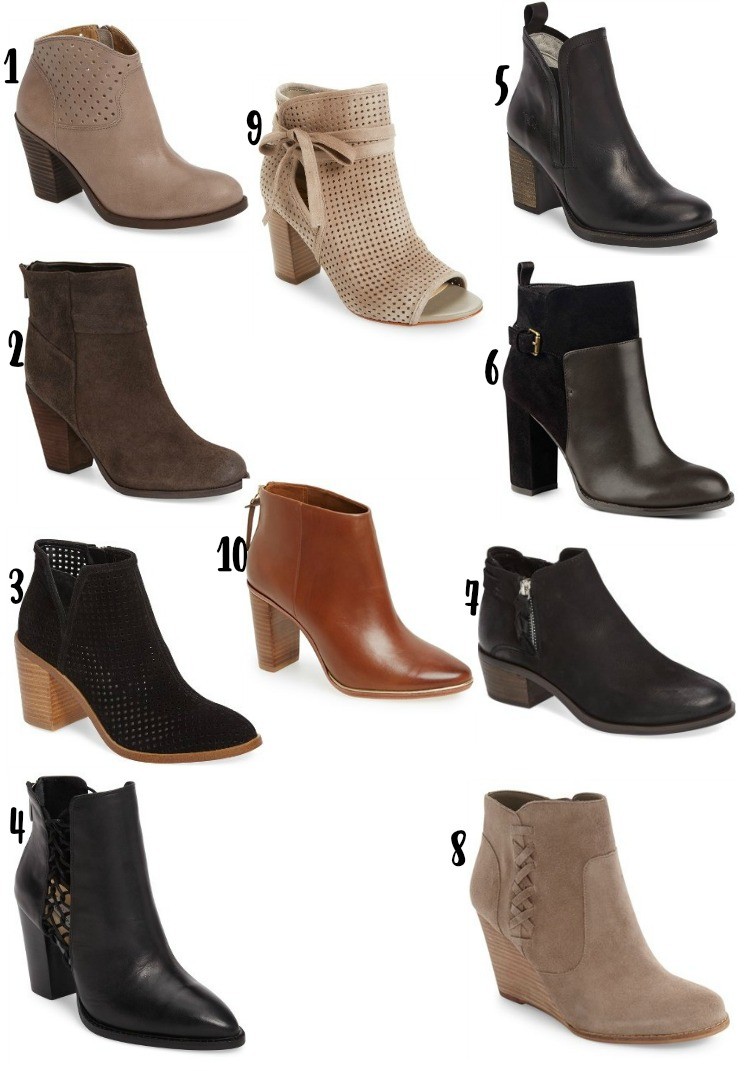 1 / 2 / 3 / 4 / 5 / 6 / 7 / 8 / 9 / 10
I love booties all season, and I can't wait to wear a few of my favorite booties this season. This year, I didn't buy any new booties because I went a little over board last year on bootie shopping. I love booties, and nude booties are my biggest weakness. I of course love booties in black and brown as well. I love all the chunky heels. They make looking stylish while keeping up with two babies easier.
I hope ya'll have a great Monday, and a great week!!