This post contains affiliate links, which means I receive a commission if you click on a link, or make a purchase using the links in this post.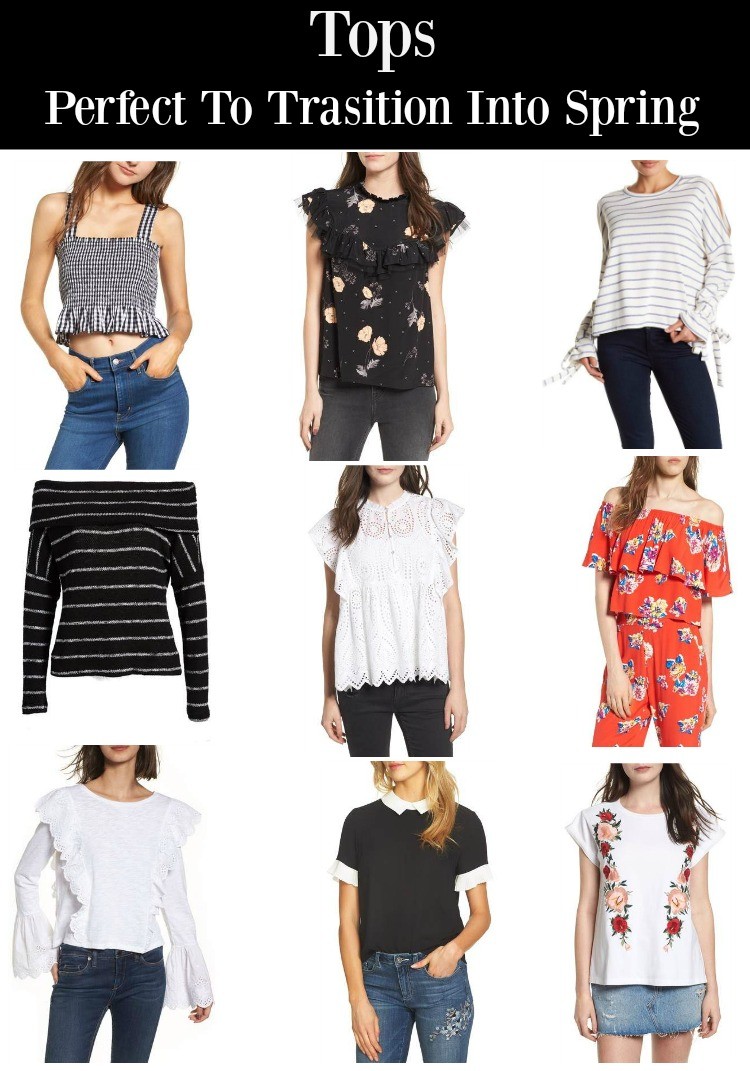 The tops listed are listed in order starting with the first column going down.
1 / 2 / 3 / 4 / 5 / 6 / 7 / 8 / 9
I went to the mall over the weekend to get Sofia her first pair of walking shoes. Don't fret she will still rock her Freshly Picked Mocs, but she needed a shoe for these rainy Houston days. Are y'all over the rainy weather as much as I am?
While I was shopping I had to check out the new stuff they were getting out. There was some really cute stuff and I really wish I could share it all with y'all but it's not all linkable yet. These are some of the super cute tops that are perfect for transitioning into spring. We all know with spring almost here we need tops that are perfect for transitioning from warm days to chilly nights. So some of these have sleeves and some don't. The ones that don't are perfect to layer with your favorite comfy cardigans.
Be on the lookout for a new post all about my teeth whitening experience. Excited to share it with you soon!!
Thanks, y'all for stopping by and showing my blog some love!!