This post contains affiliate links, which means I receive a commission if you click on a link, or make a purchase using the links in this post.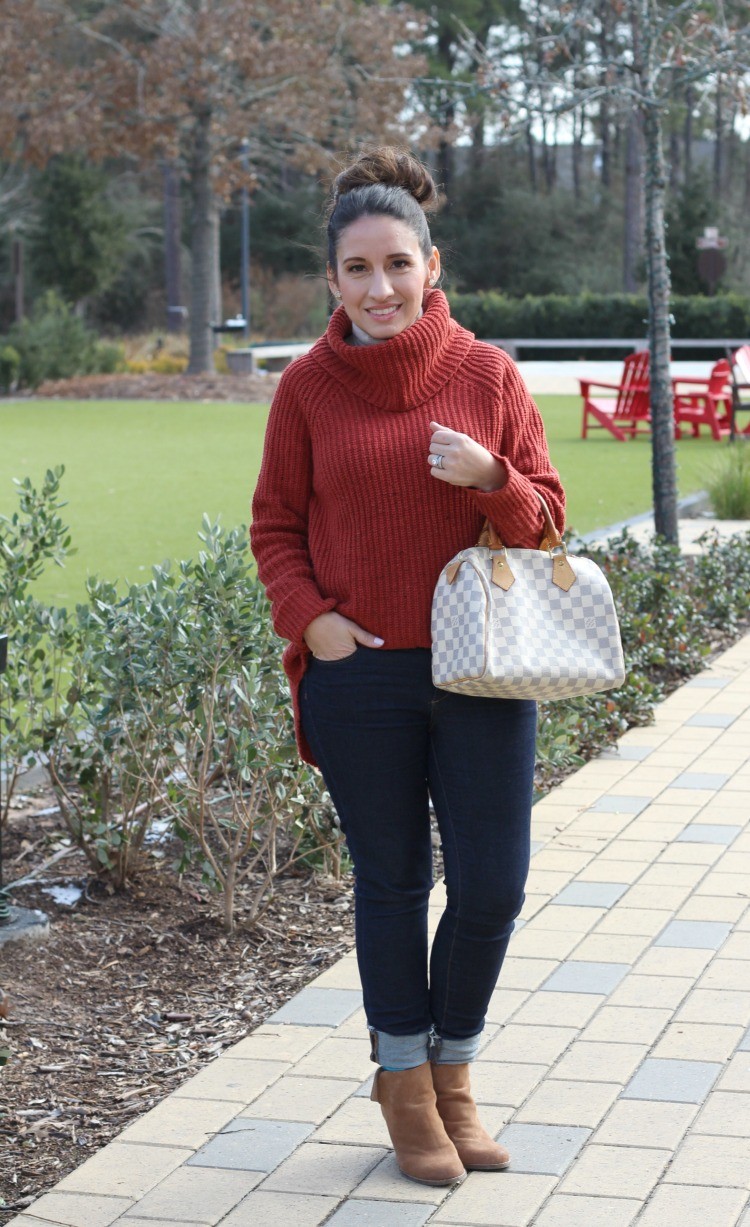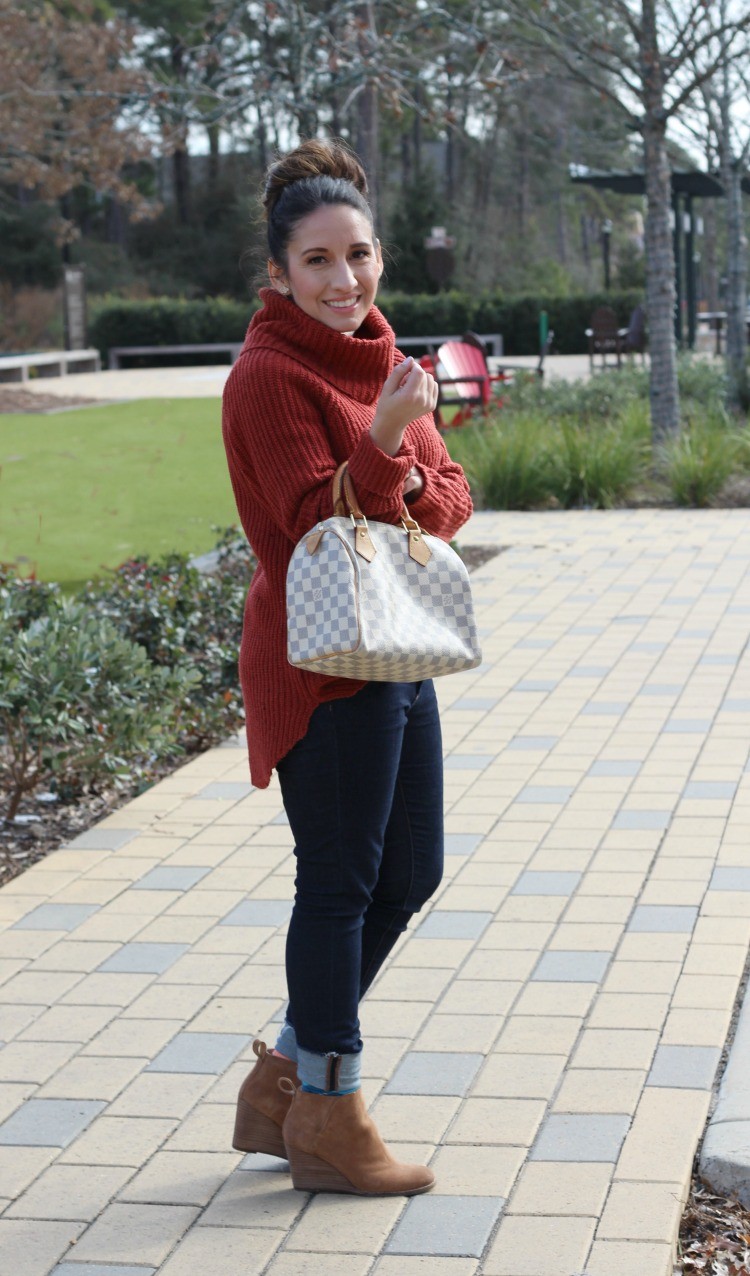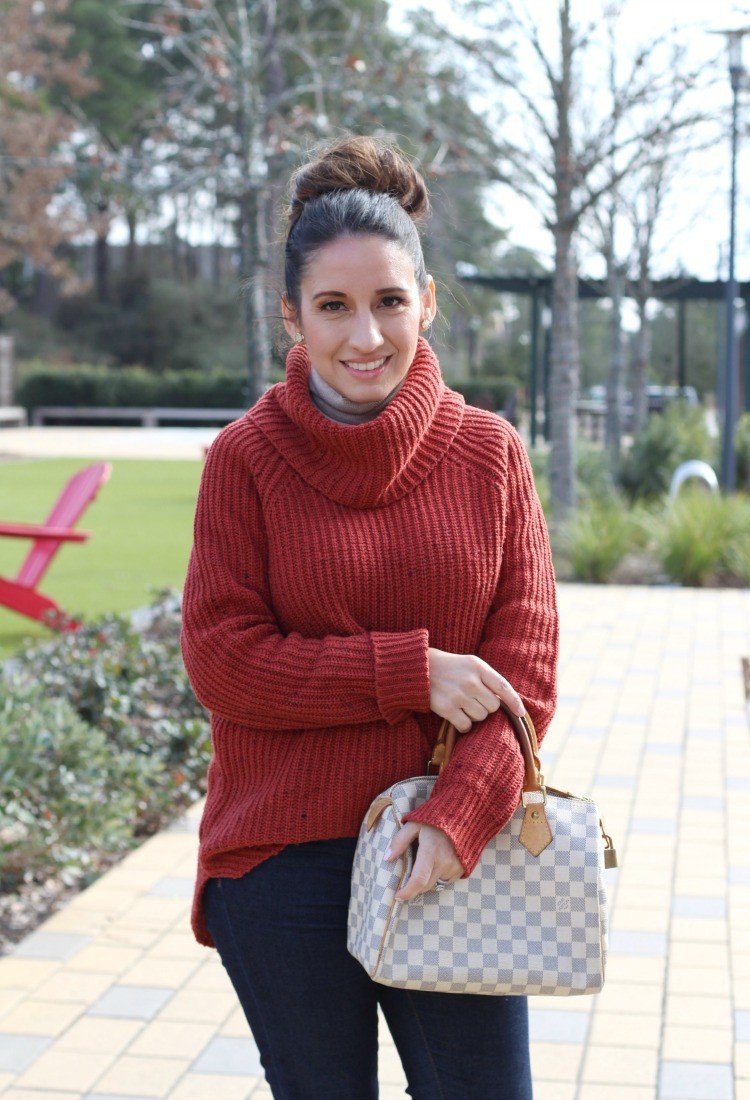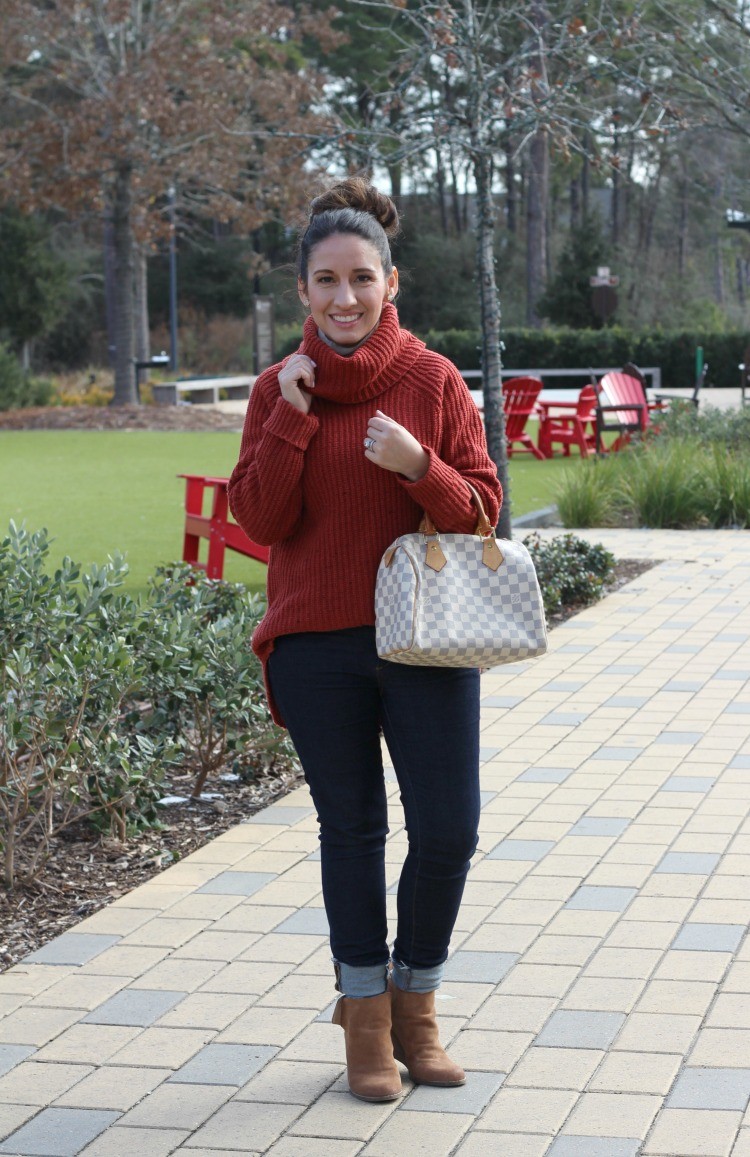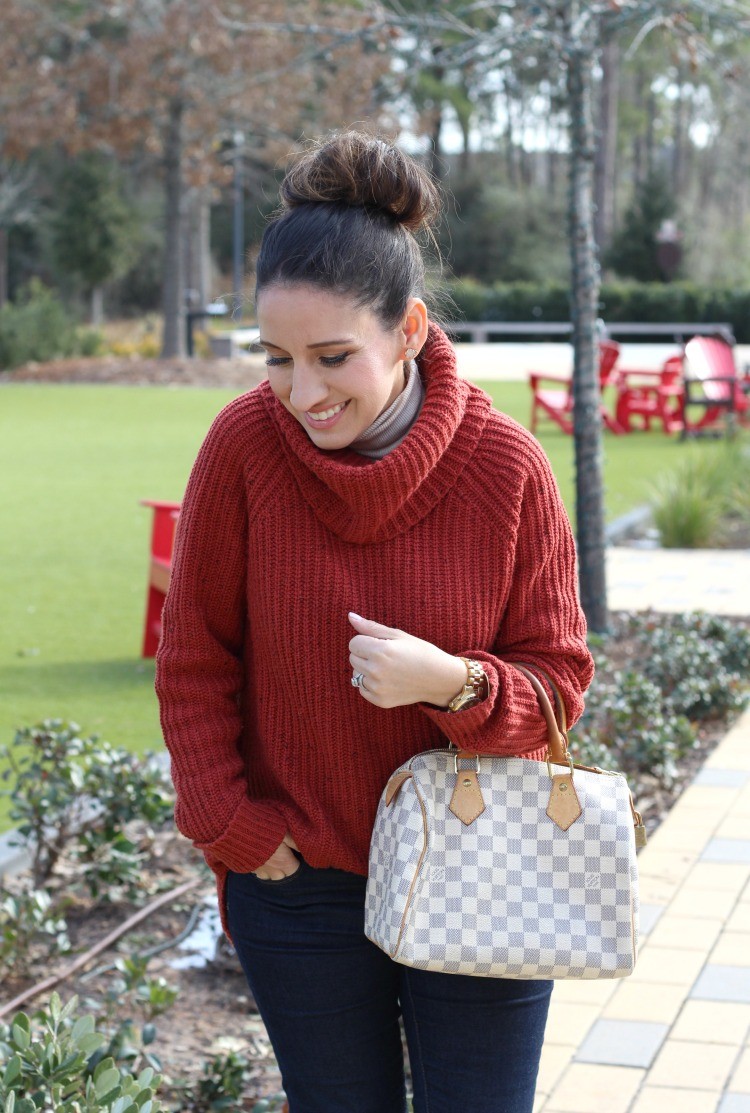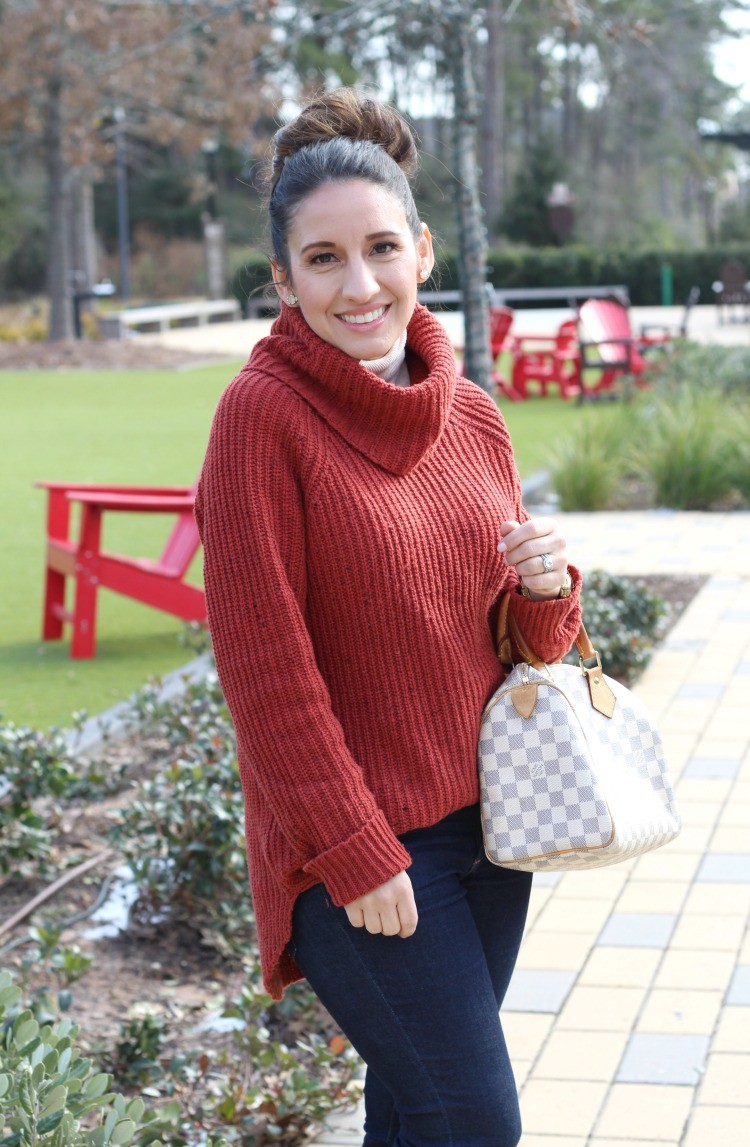 Sweater:Nordstrom last season (similar style) | Turtleneck:Gap sold out (similar style) | Denim:Nordstrom | Shoes:Nordstrom (similar style) | Handbag:Louis Vuitton (similar style) | Earrings:Kendra Scott | Watch:Michael Kors | Lip:Istanbul
Hi y'all it's Friday and I'm so glad the weekend is basically here. That means lots of snuggles and extra time with my hubby. Thank goodness for delivery takeout. Date nights have changed but it still means the same thing quality time with my hubby.
Alright, let's talk about the amazingness of the cozy turtleneck sweater. This is one of my favorite sweaters I got last year. I'm linking five extra turtleneck sweaters that I want. Since it was a little chillier I added a light turtleneck. When I wear anything with a turtleneck or cowlneck I put my hair up in a topknot or fun teased ponytail. It just looks better like that, right?
Thanks so much for stopping by!! Y'all are the best!!