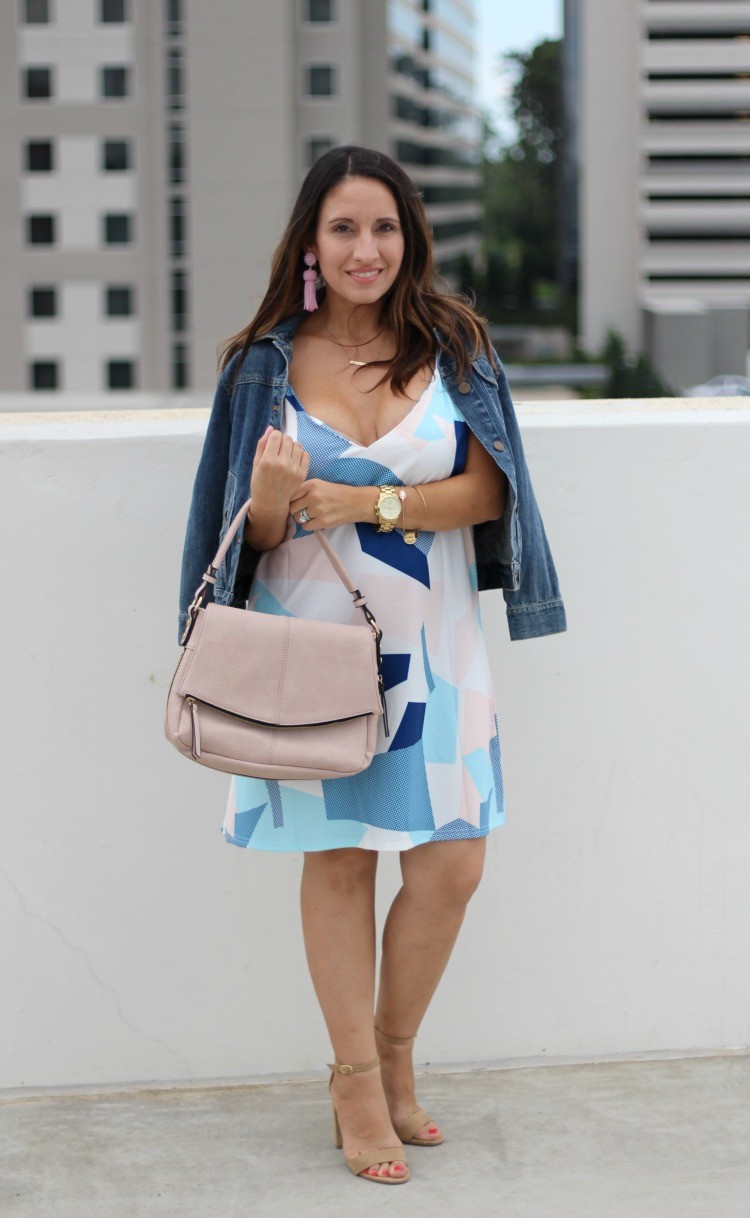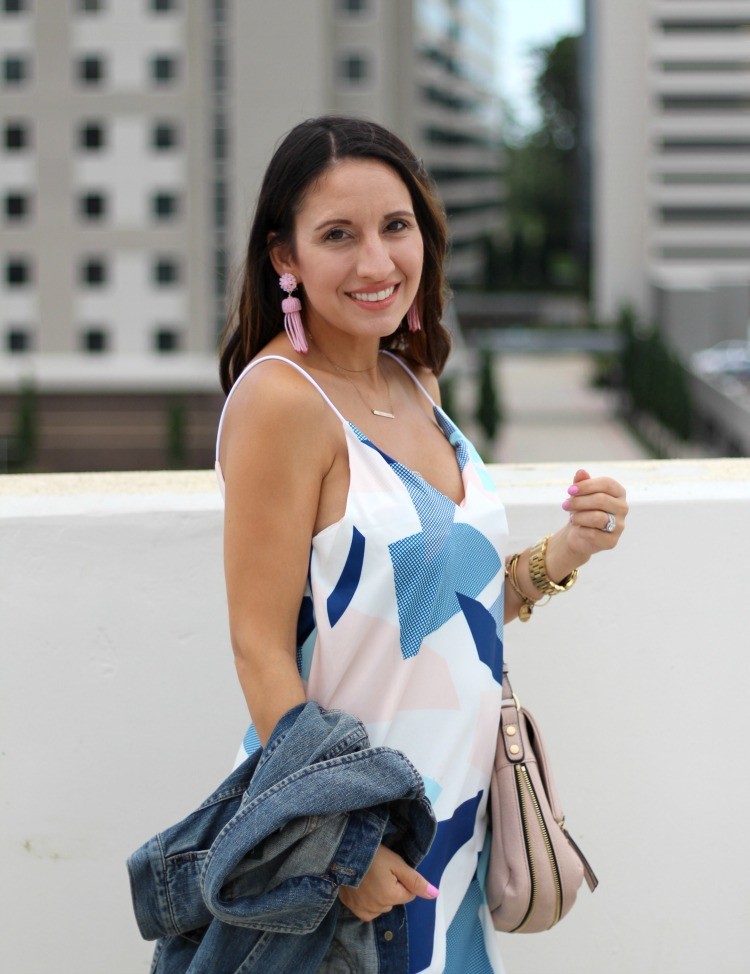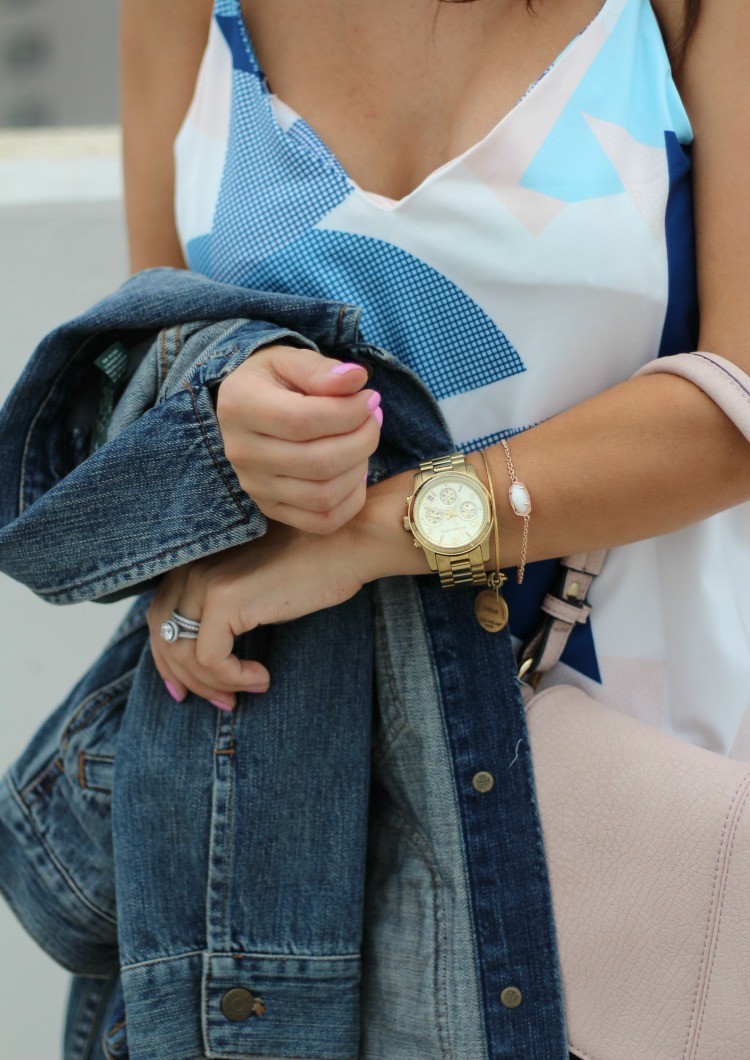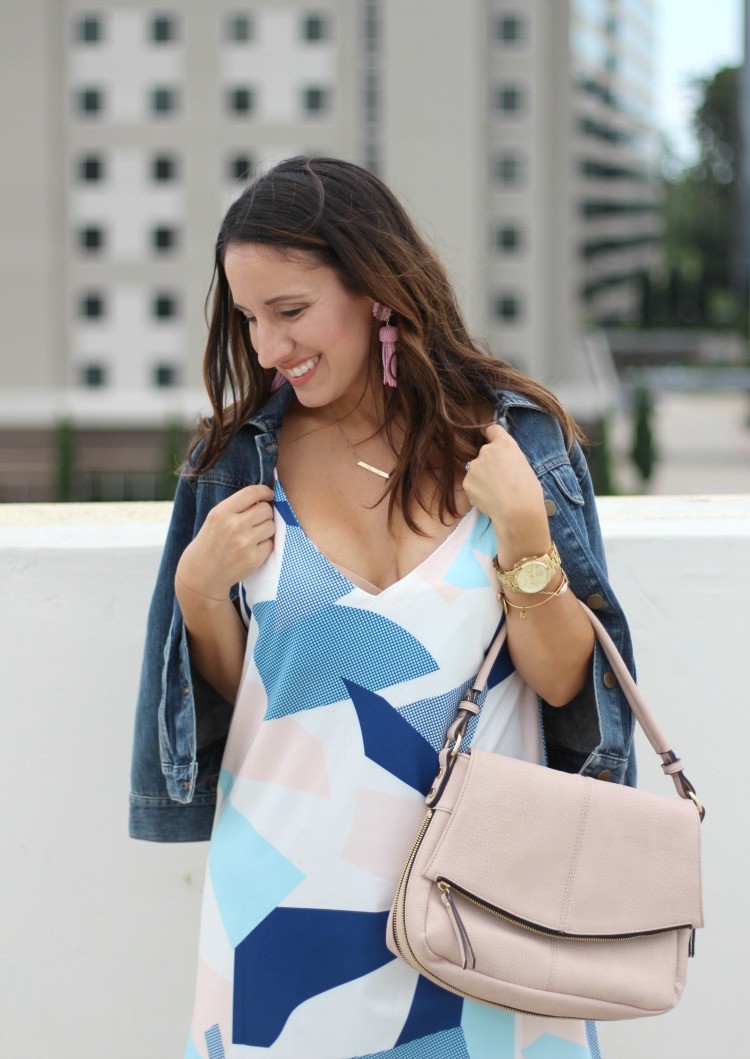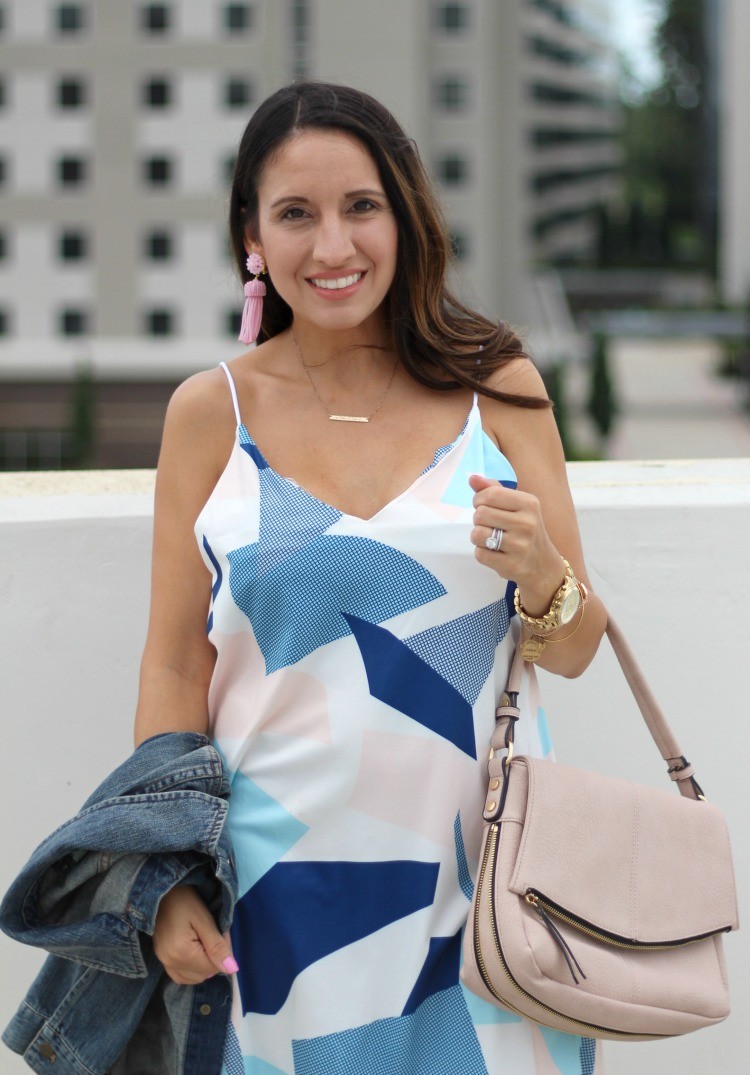 Jacket:Old (similar style) | Dress:Romwe c/o | Shoes:Target | Handbag:Urban Exprssions c/o sold out (similar style only $70!!) | Earrings:Lisi Lerch c/o (similar style in blue!! So pretty!!) | Necklace:The Silver Loft c/o | Bracelets:Alex and Ani, Kendra Scott c/o | Watch:Michael Kors | Lips:Nude Flesh
Alright, let's get down to talking about this  dress. When I saw this V neck cami dress online, I loved that it had two really pretty shades of blue, with pops of white, and pink. Okay, let's get down to what I think about this pretty number. It's a trendy slip dress that's perfect for a dressy night out, or toned down with a grey cardigan, and open toed booties. If you want to dial down the vava voom of this dress a little more add a lace bralette. They really add a pretty feminine touch as well.
Here are my thoughts on the quality of the dress. The dress isn't amazing quality, but the cut and color of it are really pretty. What I didn't love was how the fabric on the neckline didn't sit very well. You can see what I'm referencing in the detail shot of my accessories above (It's the third photo down).  The other thing I didn't love was how hard it was to get the wrinkles out of the dress. Thankfully between the steamer, and running my shower crazy stupid hot most of the wrinkles came out.
At the end of the day it's a really pretty dress at an amazing price point. I mean you can't beat getting a date night dress for $13.99!!
Thanks so much for stopping by!! I have a little favor to ask because I really want to make content that ya'll want to see. What do ya'll want to see on here? Do you wanna see more style, beauty, family stuff, baby stuff, or something totally different let me know.
Have a great weekend and stay cool!!!