This post contains affiliate links, which means I receive a commission if you click on a link, or make a purchase using the links in this post.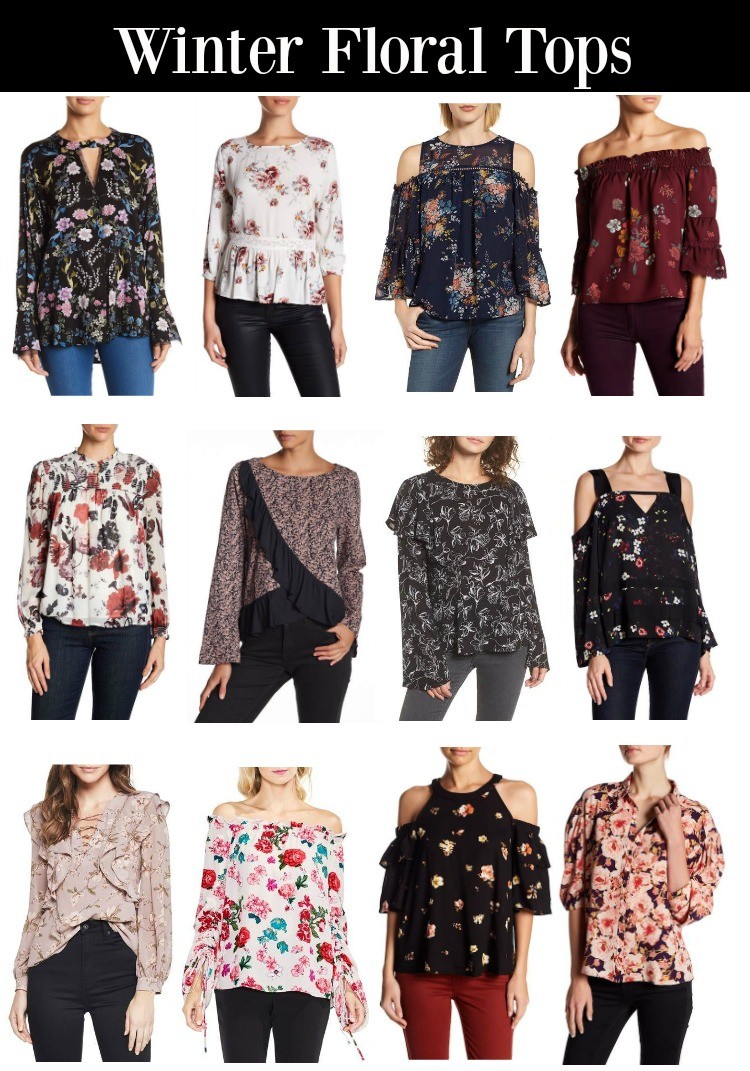 The tops listed are listed in order starting with the first column going down!
1 / 2 / 3 / 4 / 5 / 6 / 7 / 8 / 9 /10 / 11 /12
Good morning!! The last few weeks I've been loving some fall and winter florals so much!! I thought it was the perfect time to share some really cute floral prints that are all super cute. It's amazing to see all these cute tops for women. All of these would be really easy to wear for spring. I can already imagine wearing any of these cute tops with sandals and my favorite white jeans.
Thanks so much for stopping by!! Have a fabulous Wednesday!!