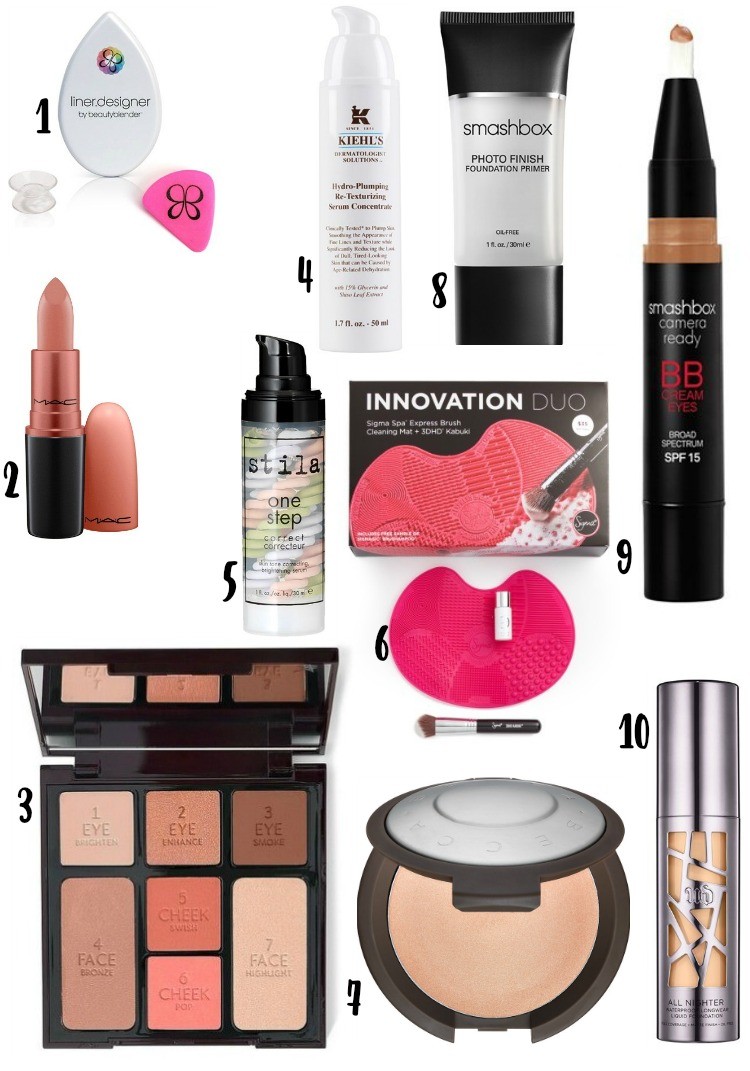 1.I watched one of my favorite beauty bloggers, Elly Brown, share this on her blog. Her video was legit. She shared two eye liner wing dupe products, and this one was awesome!!
2.MAC makes some of my favorite lipsticks. This one looks so pretty, and I love how pigmented MAC lipsticks are.
3.Okay this is one palette I need in my life. I came across a few Instastories from Courtney Kerr raving about this palette. It's supose to be perfect for travel.
4.I've been changing up my skincare rountine, and have heard amazing things from lots of bloggers about Kiehl's products. I seriously want to try this like yesterday!!
5.This is supose to be a color correcter. I'm really excited to try this because I struggle with redness thanks to rosacea. I'm excited to put this to the test because the green in this should cancel out some of the redness I battle with.
6.It's hard for me to clean my beauty brushes, and I think this will make it a lot easier.
7.I've wanted to try this for a while. I was a little hesitant because I have oily skin, but I've heard really good things about this from bloggers with similar skin to me.
8.This is one I love, and have worn for the last few months. I really feel like it's made a difference in blurring out my pores.
9.This is another one I can not wait to try. I've heard it is absolutely amazing!!
10.This is supose to be an amazing long wear foundation. When I say long wear it's supose to last for 10 hours!!
I've been watching a lot of beauty bloggers Youtube videos lately. I came across ten new products I really want to try. I love that these beauty bloggers, and Youtubers share what works for them. I plan on picking up as many of these products as I can to try out.
When I choose Beauty bloggers, and Youtubers to follow I keep in mind if they have a similar skin type, and style to me. So, if a beauty bloggers has super dry skin most of the moisturizers and foundations probably aren't going to be a good fit for my skin. I have rosacea, oily skin, and big pores. So, I need all the help I can in finding primers that blur my pores, and have great coverage as well. I do have a tried and true foundation I love, but I like having options just like the next person. If there are certain products ya'll really want reviewed let me know. If you have any questions let me know. I'm all about giving a good review that helps.