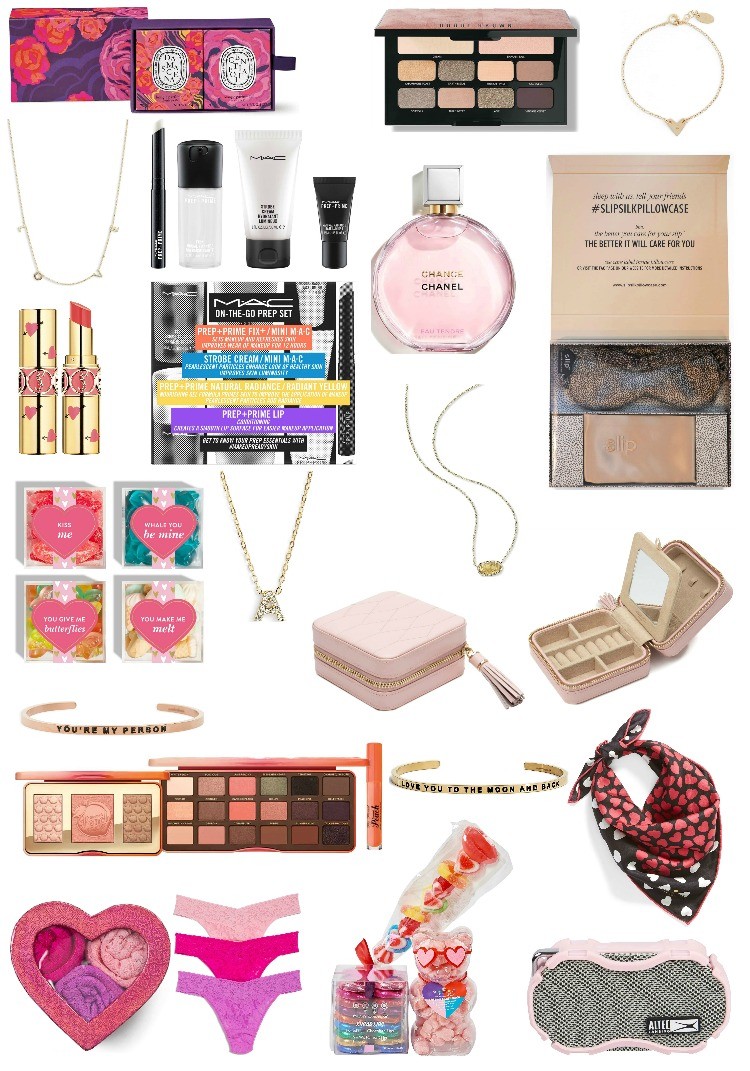 Shop The Post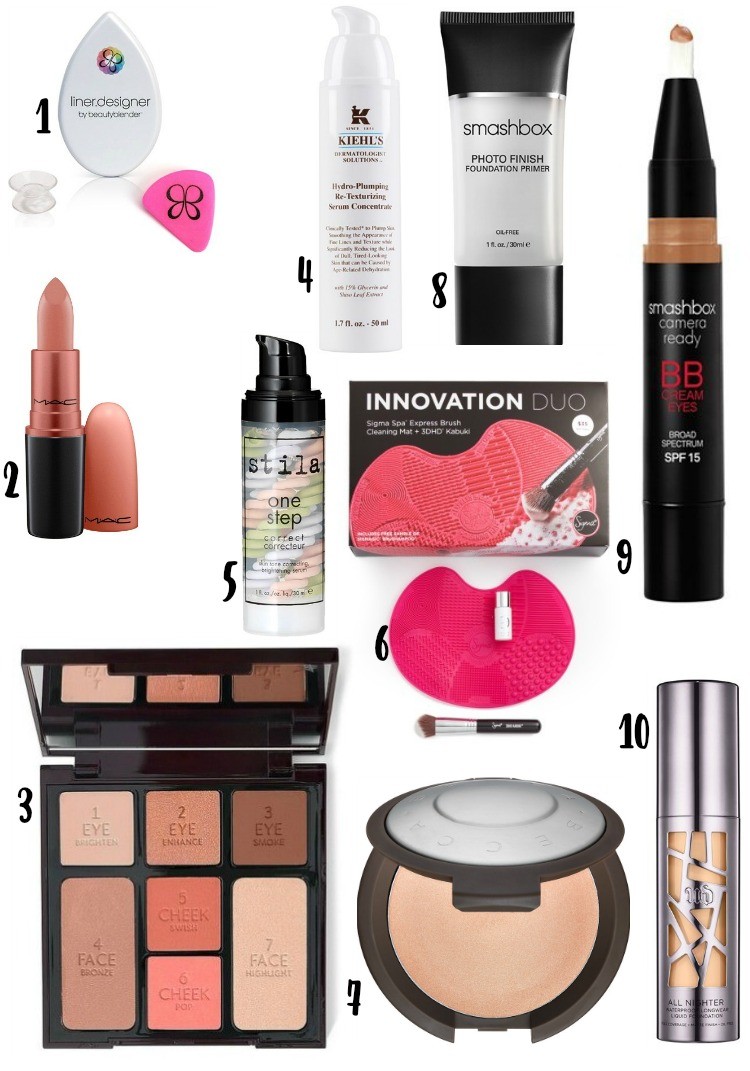 1.I watched one of my favorite beauty bloggers, Elly Brown, share this on her blog. Her video was legit. She shared two eye liner wing dupe products, and this one was awesome!!
2.MAC makes some of my favorite lipsticks. This one looks so pretty, and I love how pigmented MAC lipsticks are.
3.Okay this is one palette I need in my life. I came across a few Instastories from Courtney Kerr raving about this palette. It's supose to be perfect for travel.
4.I've been changing up my skincare rountine, and have heard amazing things from lots of bloggers about Kiehl's products. I seriously want to try this like yesterday!!
5.This is supose to be a color correcter. I'm really excited to try this because I struggle with redness thanks to rosacea. I'm excited to put this to the test because the green in this should cancel out some of the redness I battle with.
6.It's hard for me to clean my beauty brushes, and I think this will make it a lot easier.
7.I've wanted to try this for a while. I was a little hesitant because I have oily skin, but I've heard really good things about this from bloggers with similar skin to me.
8.This is one I love, and have worn for the last few months. I really feel like it's made a difference in blurring out my pores.
9.This is another one I can not wait to try. I've heard it is absolutely amazing!!
10.This is supose to be an amazing long wear foundation. When I say long wear it's supose to last for 10 hours!!
I've been watching a lot of beauty bloggers Youtube videos lately. I came across ten new products I really want to try. I love that these beauty bloggers, and Youtubers share what works for them. I plan on picking up as many of these products as I can to try out.
When I choose Beauty bloggers, and Youtubers to follow I keep in mind if they have a similar skin type, and style to me. So, if a beauty bloggers has super dry skin most of the moisturizers and foundations probably aren't going to be a good fit for my skin. I have rosacea, oily skin, and big pores. So, I need all the help I can in finding primers that blur my pores, and have great coverage as well. I do have a tried and true foundation I love, but I like having options just like the next person. If there are certain products ya'll really want reviewed let me know. If you have any questions let me know. I'm all about giving a good review that helps.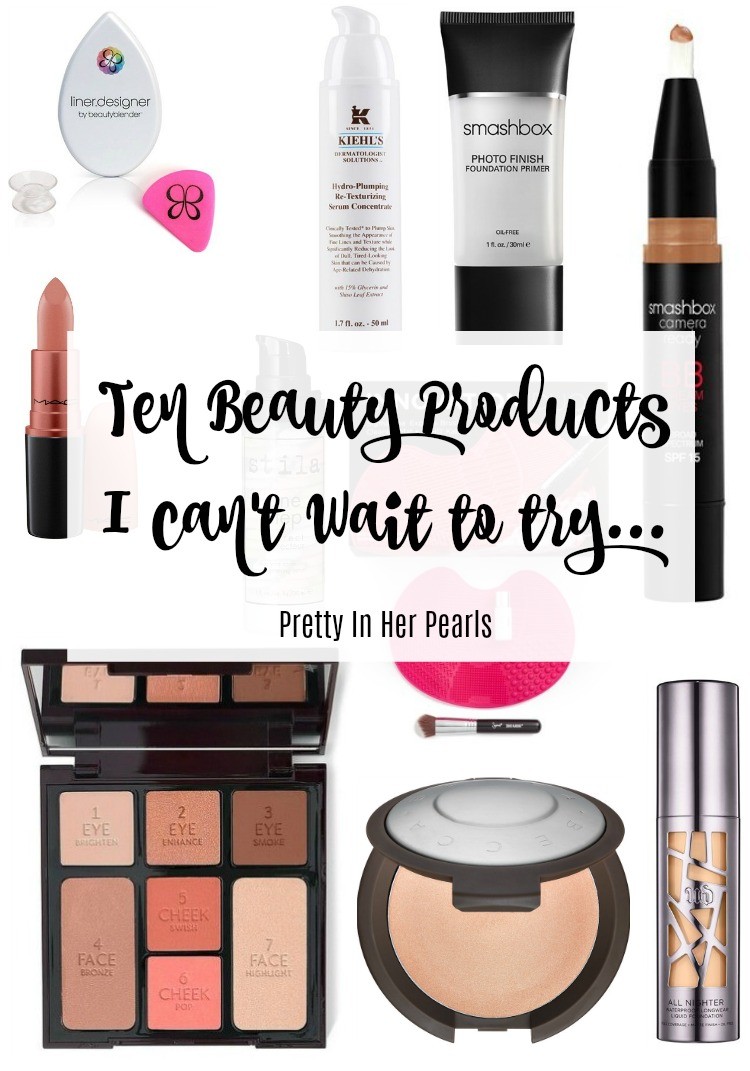 Good morning!! I'm starting todays post a little different than I usually do. I thought it would be fun to share what I've used and loved, and what I'm excited to try. I love watching bloggers and YouTubers on the rare occasion I have a little me time. Seriously it's one of my favorite things to do once my son is down for the night. I usually add a little strawberry ice cream, and sprinkles into the mix. Something about the sprinkles makes it feel a wee bit fancier. Am I right?
Okay back on topic. I've linked everything that's fairly new that I love, and everything that I'm excited to try. I'm by no means a makeup artist I just enjoy playing.  I like to think that some people like to paint, and others like to play with makeup. A lot of the Roy G Biv rules still apply. (Color Wheel reference woo hoo!!) This has been one of my hobbies since I was a little girl. Thank goodness for a patient mom, sisters, aunts, grandmothers that would let me play beauty parlor/makeup artist on them. If y'all have any questions about the products I'm talking about please let me know. I would love to know what your favorite products are too!! Hope y'all have a great weekend!!
I've used this for a long time, and it works. It does take a few weeks before you really see a lot of color so if you need something more immediate try Jergens Instant Sun. I think it firms, or at least I'd like to think it's trying to help me firm my thighs.
I haven't tried this yet, but I'm going to start testing it out this week. I'll do an update in a few weeks as to whether it's worth it. I really hope it is because I love having my nails painted, and it comes off so easily with bath time, dishes, and all around life as a mommy and wife. Ohh and this comes as a trio as well. I'll link it below with the Essie Gel Setter Top Coat, and certain Essie colors for $15 instead of $10 for just the Essie Gel Setter Top Coat!! Hooray for deals!!
All three of the Essie colors make me excited to paint my nails. I love the colors, how they go on, and that it doesn't take 4 coats for my nails to look pretty. What's your favorite Essie color?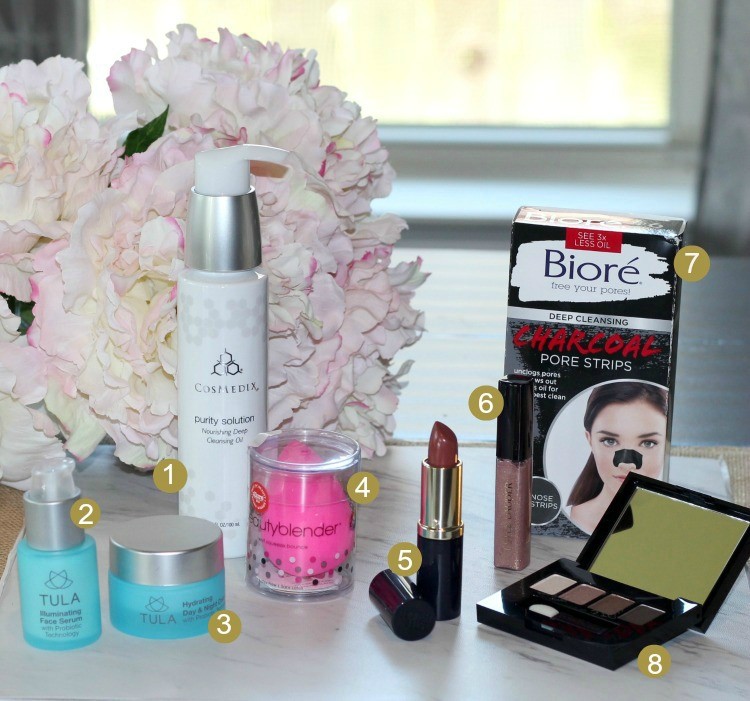 1.Cosmedix Purity Solution c/o
I'm really excited to try this because I keep hearing amazing things about cleansing oils. So this is something I am beginning next week!! Wish me luck!
2.Tula Illuminating Face Serum c/o
3.Tula Hydrating Day and Night Cream  c/o
A few blogger friends I know that have gorgeous skin love the Tula line so I'm really excited to try both of these products. They do have a trial size of a four of the skin care products you can try for $49. I think that's probably what I would do if I didn't already have these.
Okay I am beyond excited to try this!! One of my favorite bloggers Emily Gemma from The Sweetest Thing used this in a summer makeup tutorial, as well as Jacyln Hill whose a makeup artist an YouTuber. Her stuff is Amazing!! Check both of them out when you have a chance. Do you have any favorite beauty bloggers or YouTubers? Ohh and I'll have a review on this Beauty Blender up in the next few weeks.
This is such a pretty color that the tube doesn't do it justice. It's prettier on than in the tube.
I love that this gloss isn't too sticky, and it looks so pretty on top of a lipstick color, or by itself. It's on sale right now!! Perfect time to pick it up.
I haven't played with this palette very much, but I love the colors. They go on really pretty, and look perfect for summer. Lots of pretty brown bronzy colors.
These are one of my favorite things to do with my husband after we tuck my son in. They are so fun. It's like a science experiment. Plus I'm not patient enough waiting on my own for them to dry before peeling them off. It's also, something fun to do that's good for our skin.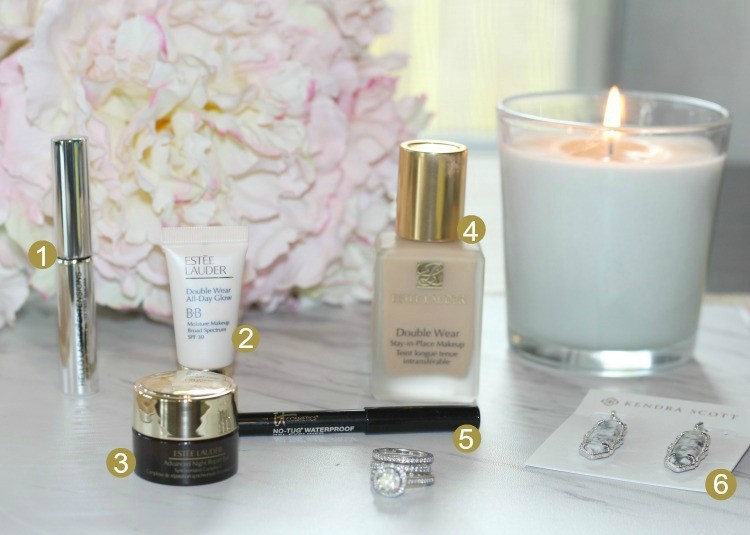 1.Hello Lash Extensions c/o
I'm definitely not someone whose blessed with long lashes so this product is the next best thing. I've been using it for a little over a week, and so far I love it!!!
This is great for those days where you don't want a full face of makeup, but still want to look like you have a glow. I like wearing this with maybe my  brows done, and mascara. That way I feel more like me while trying to handle the Houston heat and humidity.
I received this as a gift with purchase, and so far I love it!! I'm trying to be better about applying creams at night. I love the smell, and texture of this one. It's not too oily. So far I'm big fan!!
This was another product I wanted to try because a few different bloggers suggested it, and I was in the market for new foundation. So far I love it. It actually stays in place, and is easy to apply.
 5.No Tug Waterproof c/o
It's a gel eyeliner in a pencil first off which I think is super cool!! I haven't tried it yet because I haven't worn makeup most of the week. It's been really nice to give my skin a break. I did put my brows and mascara on though. I wouldn't feel like me without those. Hehe!!
6.Kendra Scott c/o (similar)
I couldn't find the exact ones, but I linked a really pretty pair. Hope you like them as much as I do. I think they will have to be added to my collection soon.