This post contains affiliate links, which means I receive a commission if you click on a link, or make a purchase using the links in this post.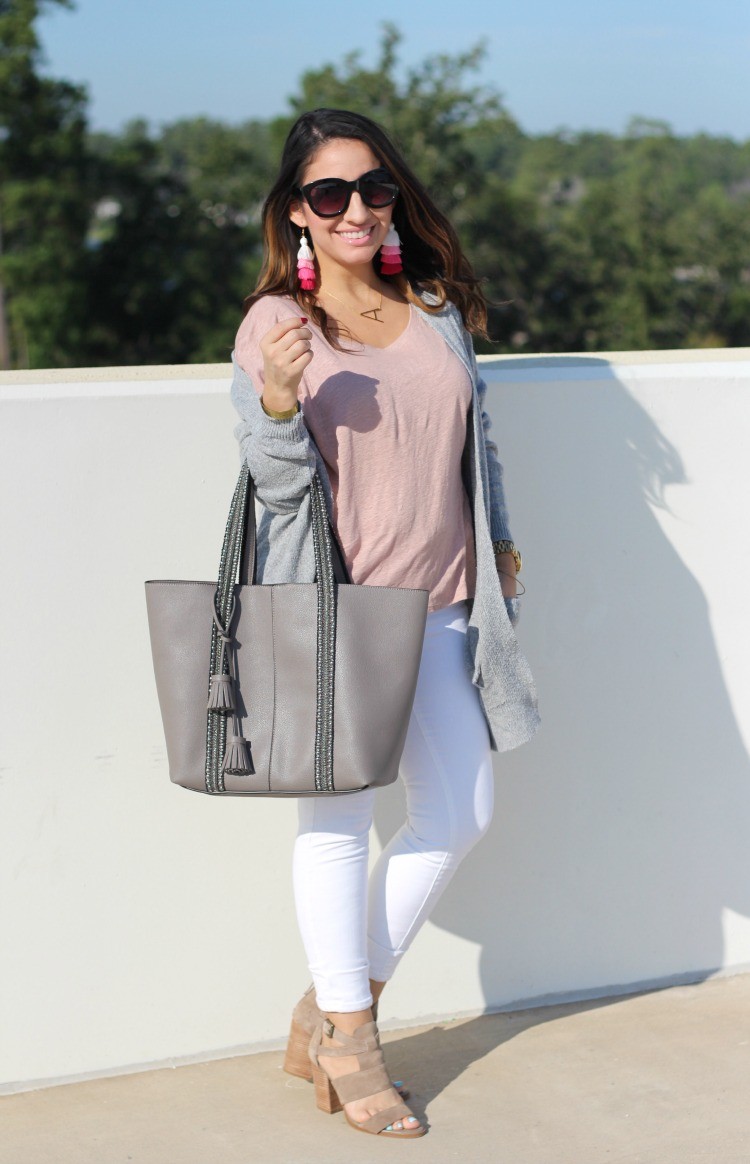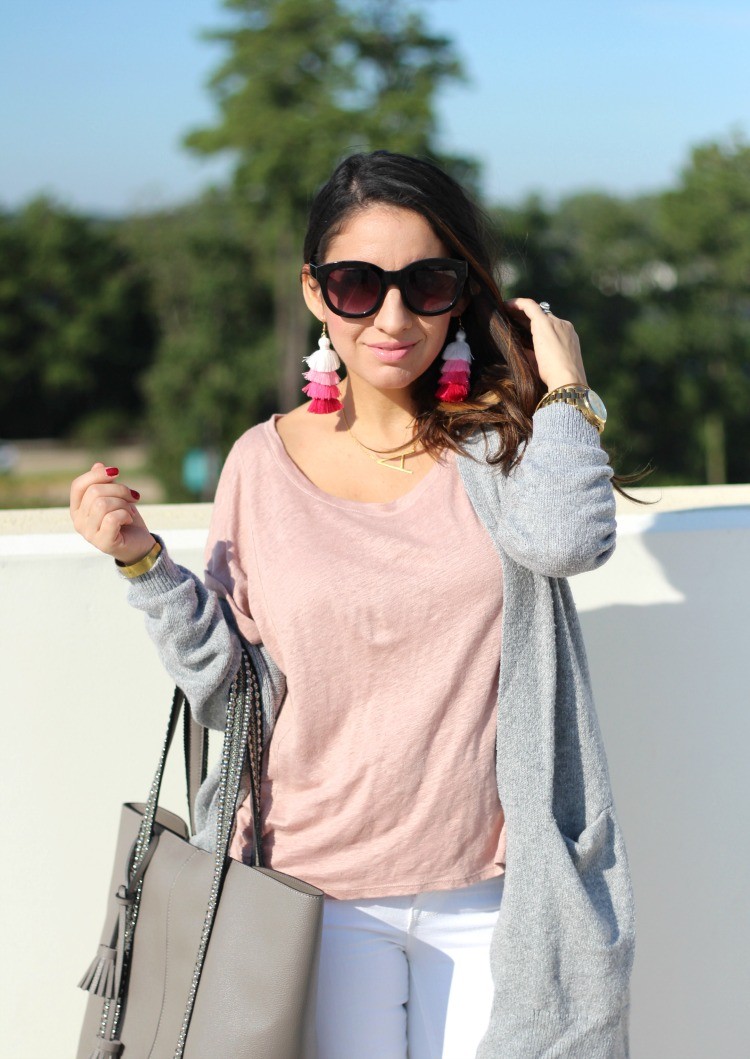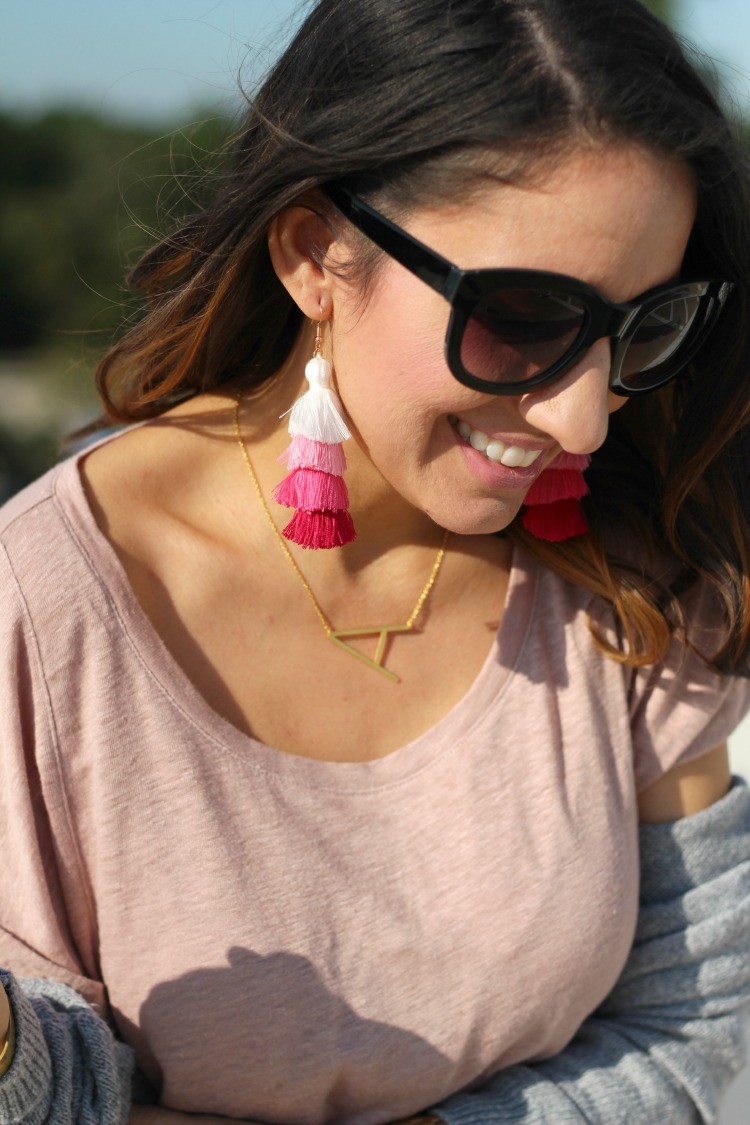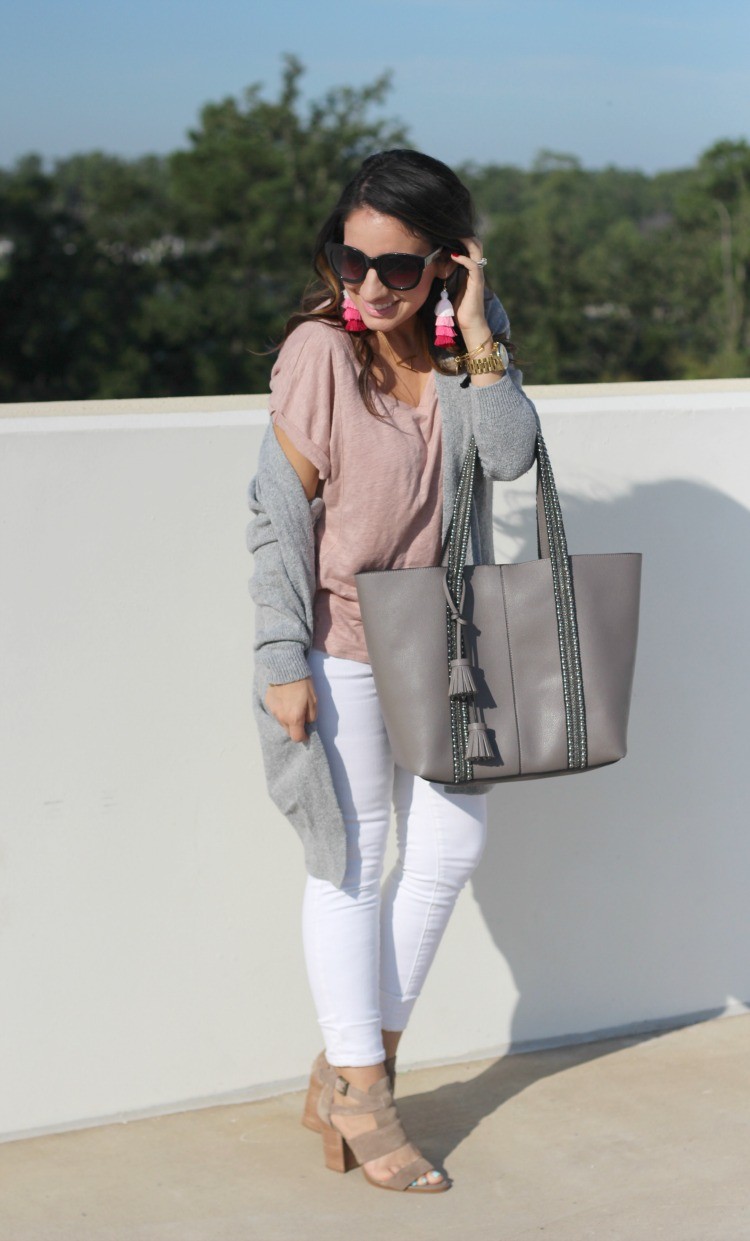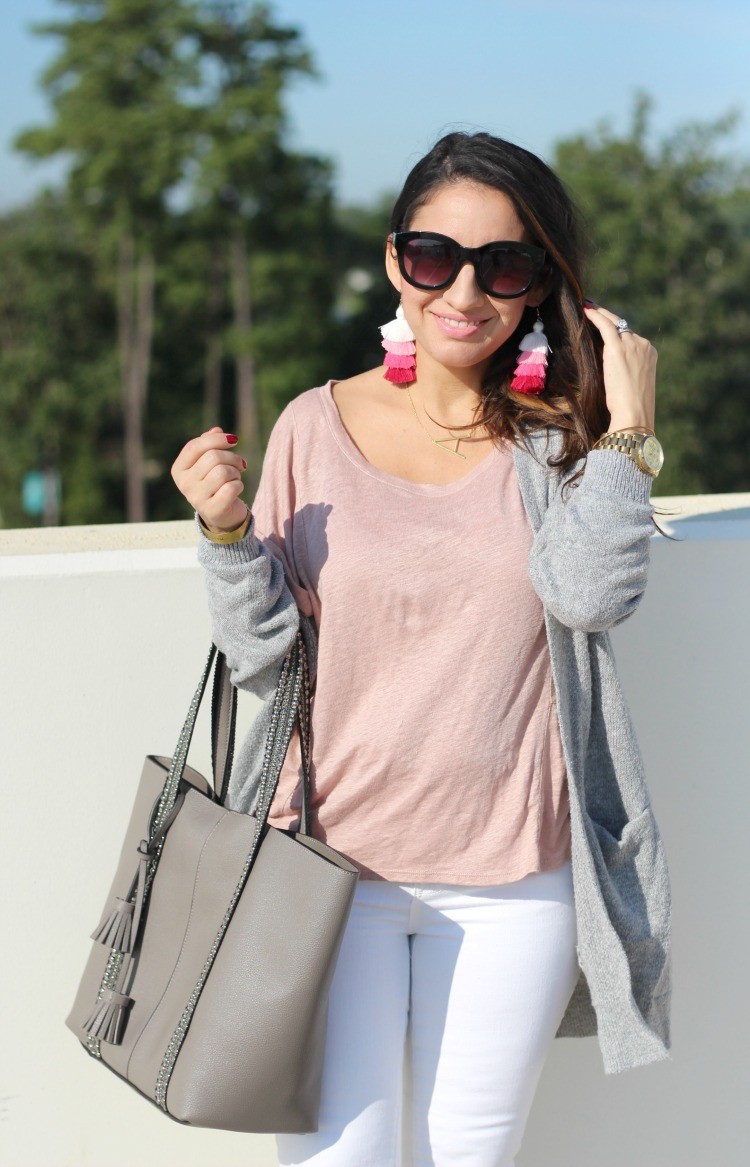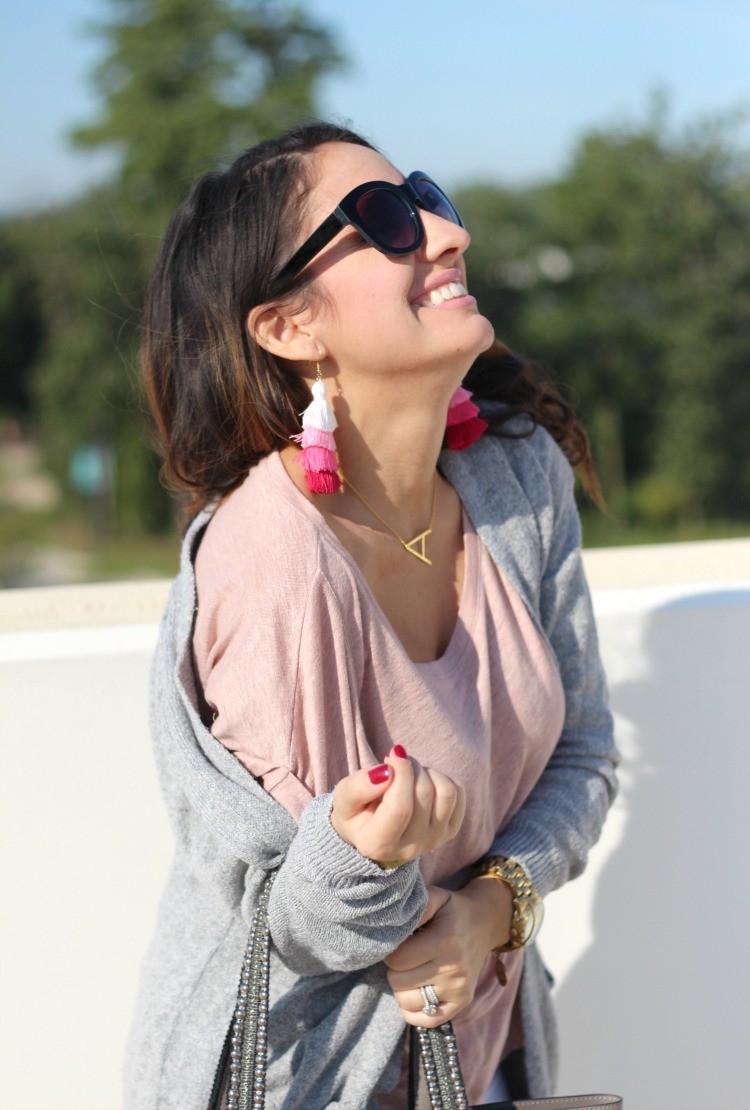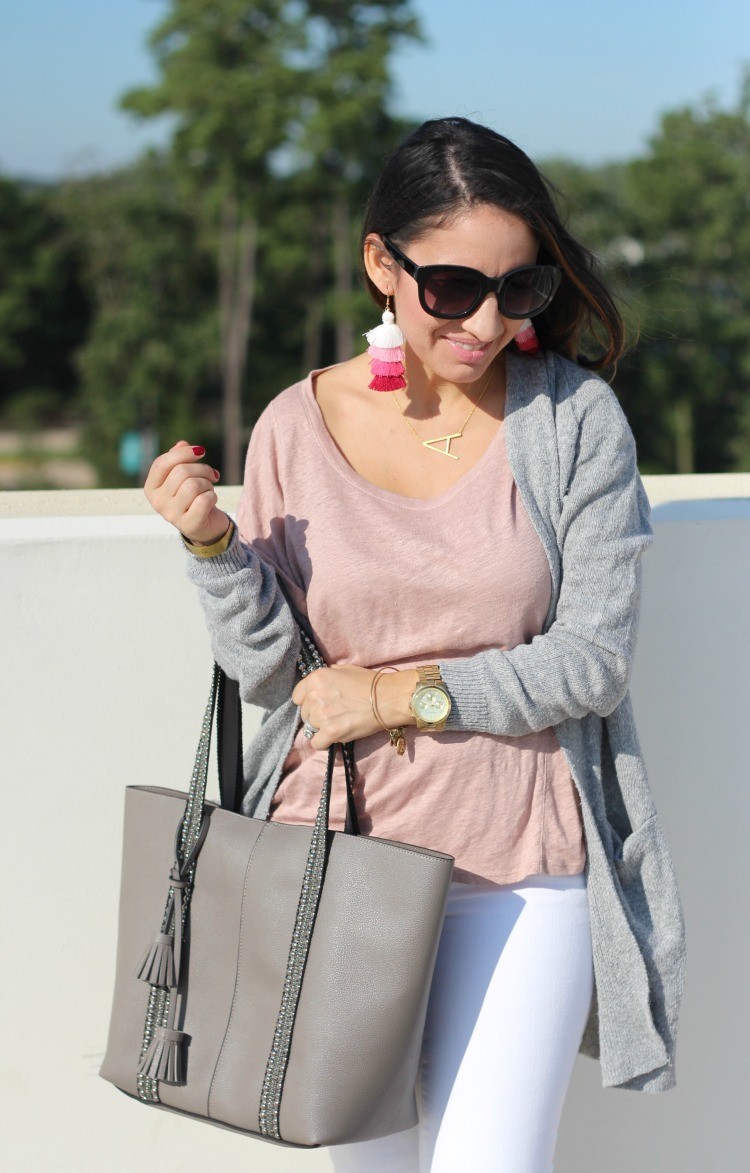 Cardigan:Nordstrom  | Top:Nordstrom sold out (similar style) | Denim:Old Navy | Shoes:Nordstom sold out (similar style under $50!!) | Handbag:Urban Expressions sold out (similar style) | Earrings:BaubleBar | Necklace:Anthropologie | Bracelet:Alex and Ani | Watch:Michael Kors | Lips:Creme Brûlée
This week has been rough, and it's barely Monday. My little Sofia has been congested from a cold that we just can't shake. Thankfully really steamy showers have helped a little. It's funny how true it is when people say every child is so different. My son, Pookie, was easy breezy, and rarely had a cold that lasted more than a few days. This whole having a congested baby for 3 weeks is getting old. Yep, I am officially over it. I know it sounds bad to say, but I am over the late nights and feeling like a mom zombie. I plan on trying to sleep train her after she's all better. We did the Sleep Whisperer Method with my son. It wasn't the easiest thing to do, but it was so worth it. My son (knock on wood) sleeps through the night like a champ.
I wore this outfit a few weeks back for a little family outing. I was feeling brave and wore white jeans with my two munchkins. Luckily they stayed white even with my son's little hands grabbing mommas leg every 2.5 seconds. I wore this comfy blush top because I love the color and the understated peplum detail. It's sold out, but I linked a very similar top that's under $3o.
When I find a necklace I love I am loyal and wear it a lot. This A initial necklace is one of my absolute favorites. It was a gift from my hubby. It has a high end without a high end price tag. So treat yourself and get one for yourself!!