This post contains affiliate links, which means I receive a commission if you click on a link, or make a purchase using the links in this post.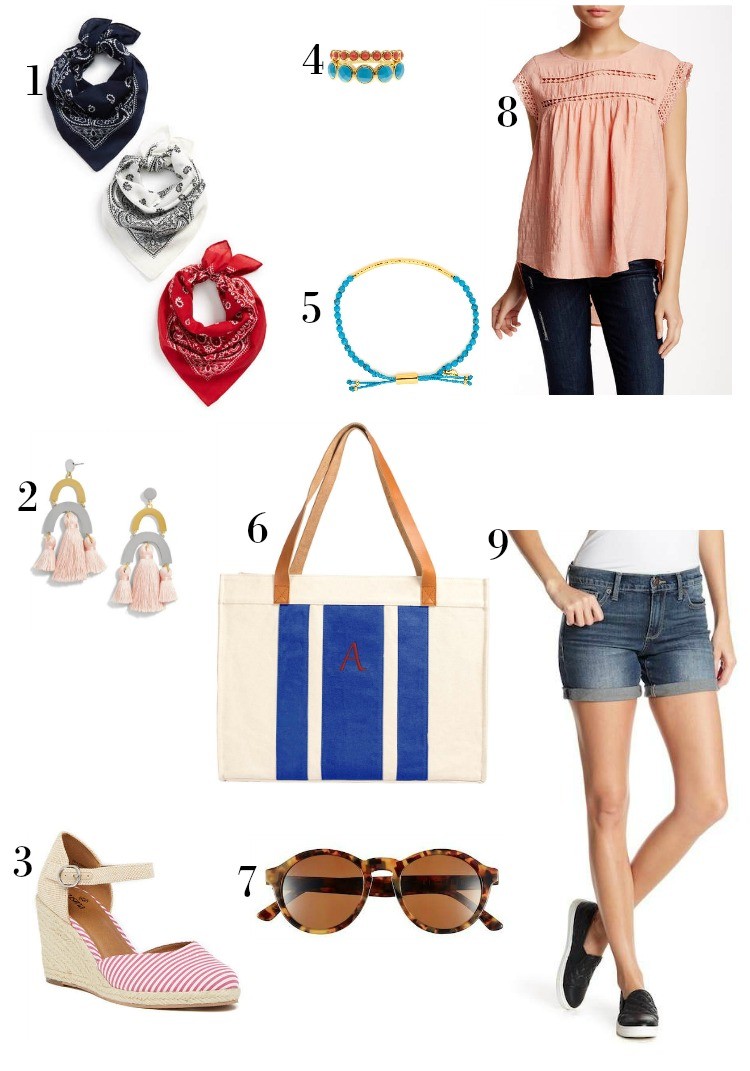 1 / 2 /3 / 4 / 5 / 6 / 7 / 8 / 9 
Good morning!! With spring almost here I wanted to share a good casual outfit. I had to include the bandanas because they seriously channel Jessie James Decker. She is the cutest. If you don't know who she is look her up. She's a momma and has the best makeup tutorials. These come in a set of 3 for $7.99 so you can wear the blue or red one for all the patriotic holidays. This tote is so cute and perfect for using for pool trips or trips to the farmers market.
Have a fabulous Wednesday ya'll!!