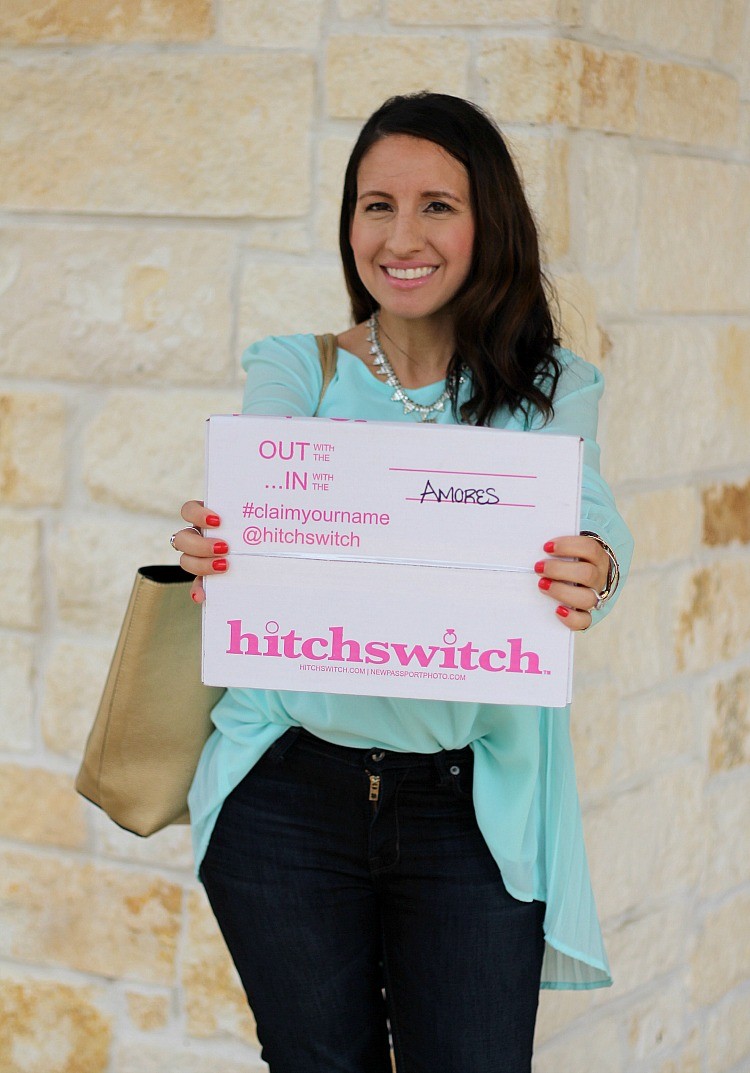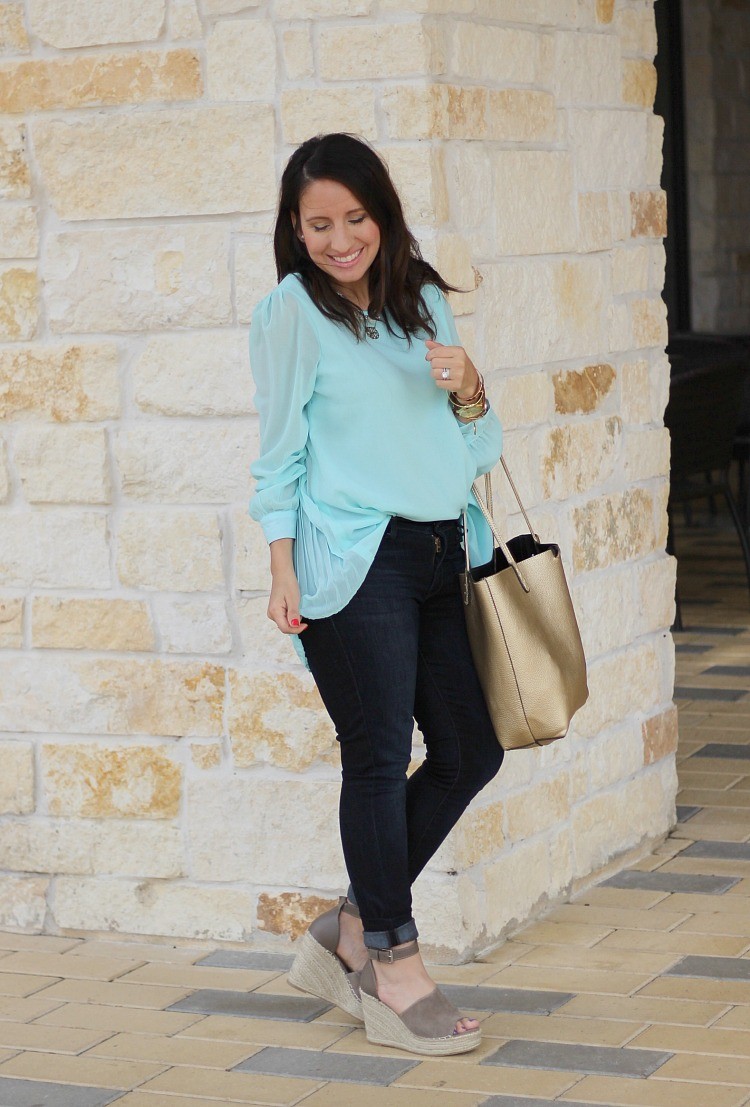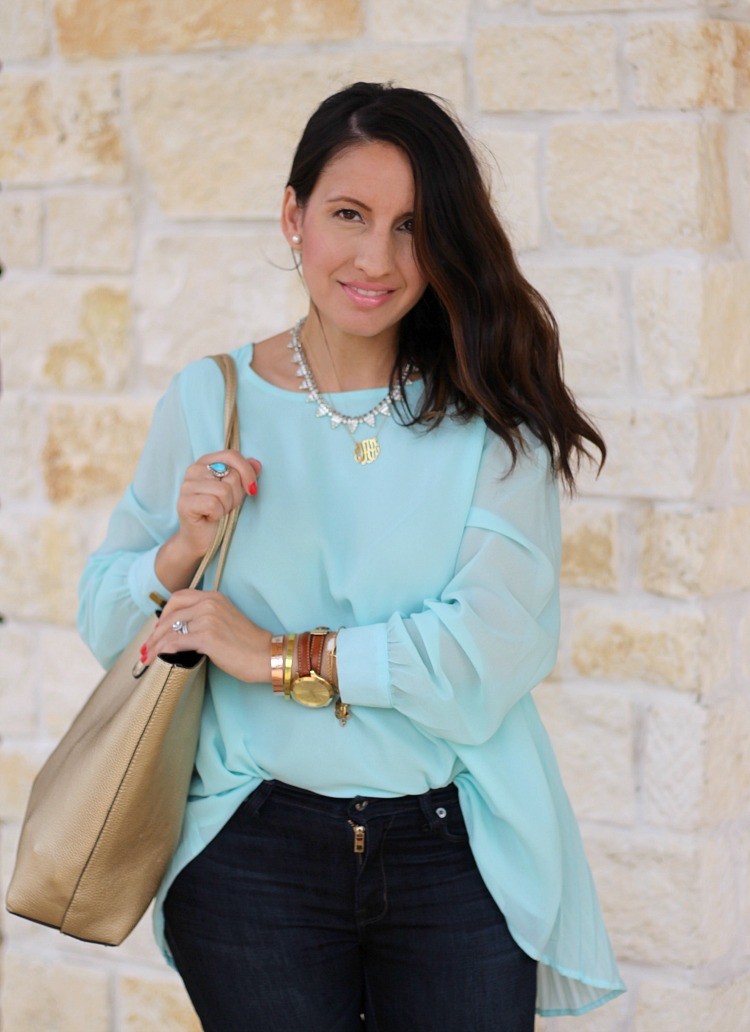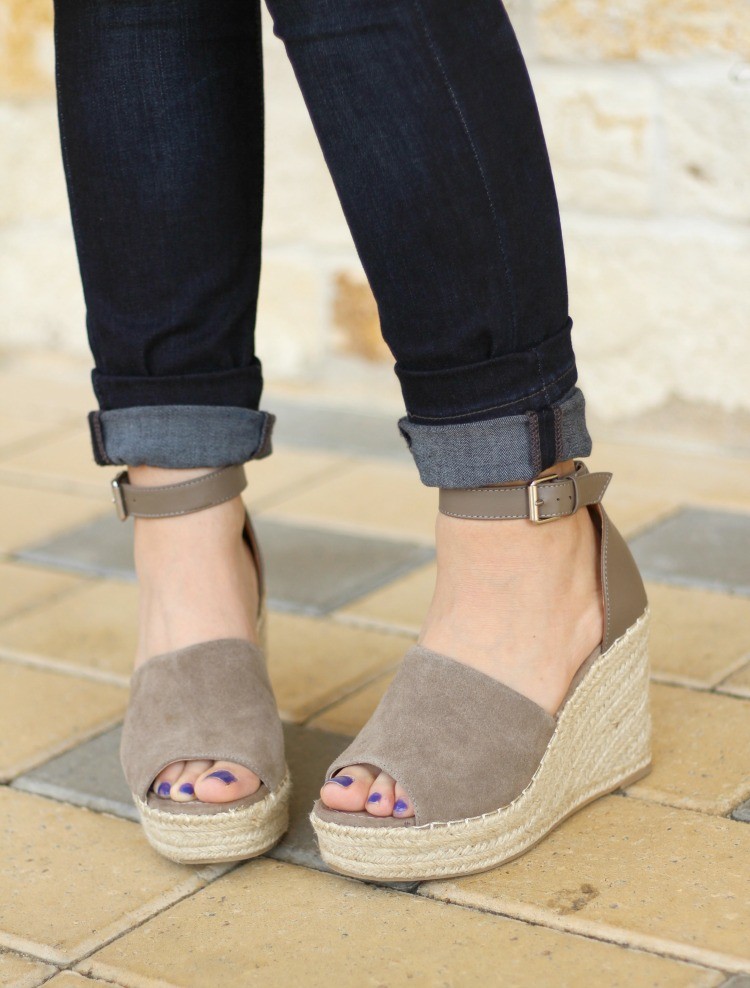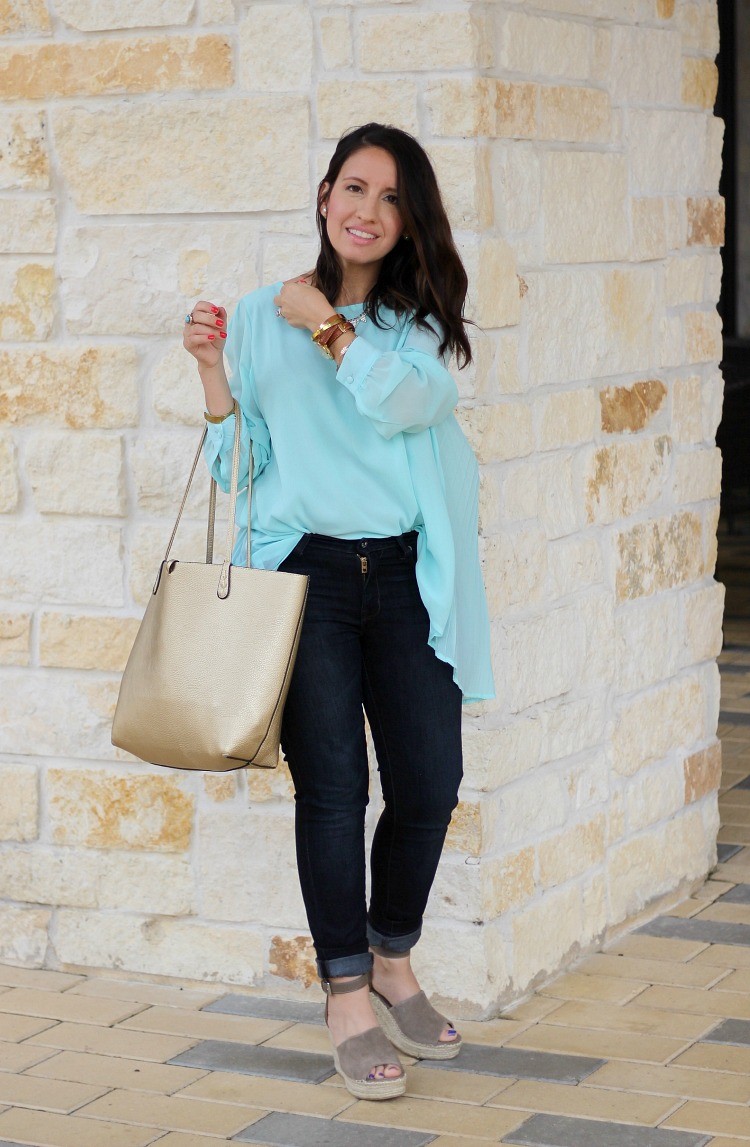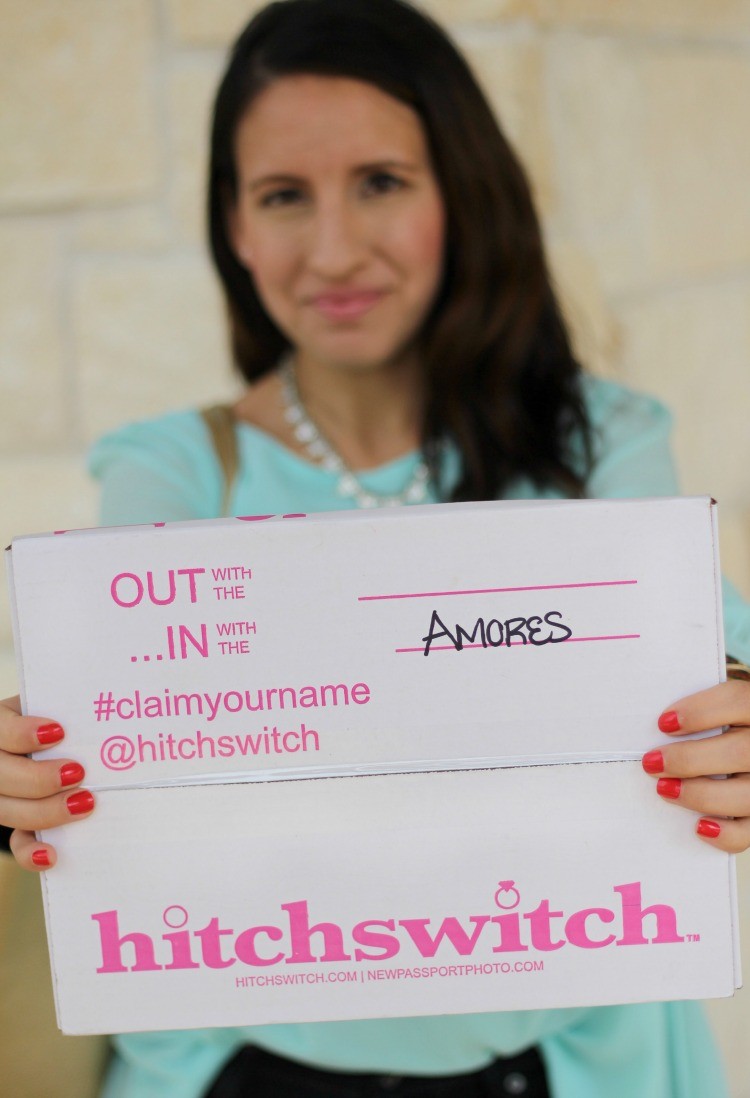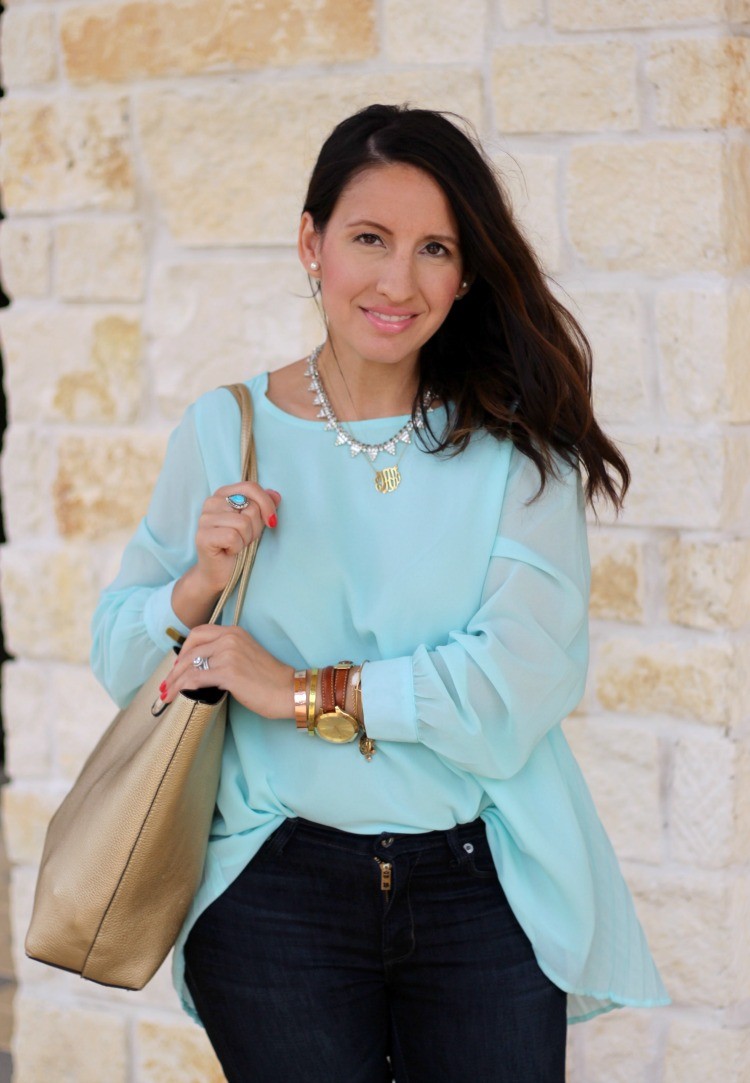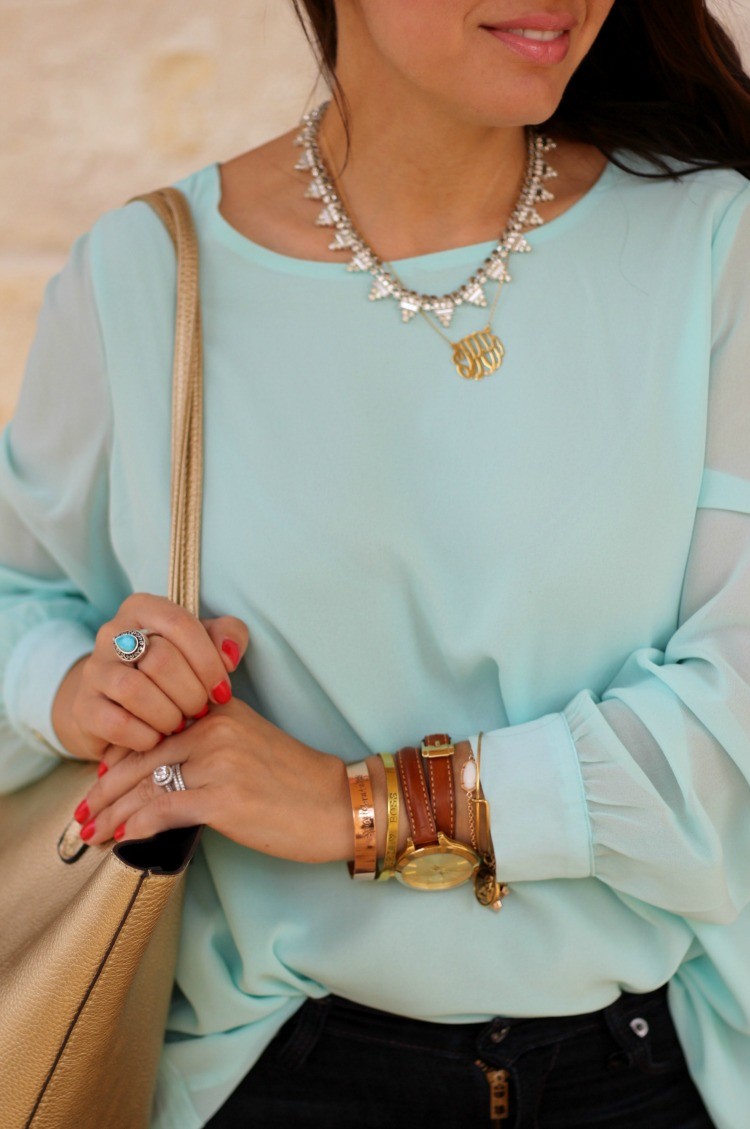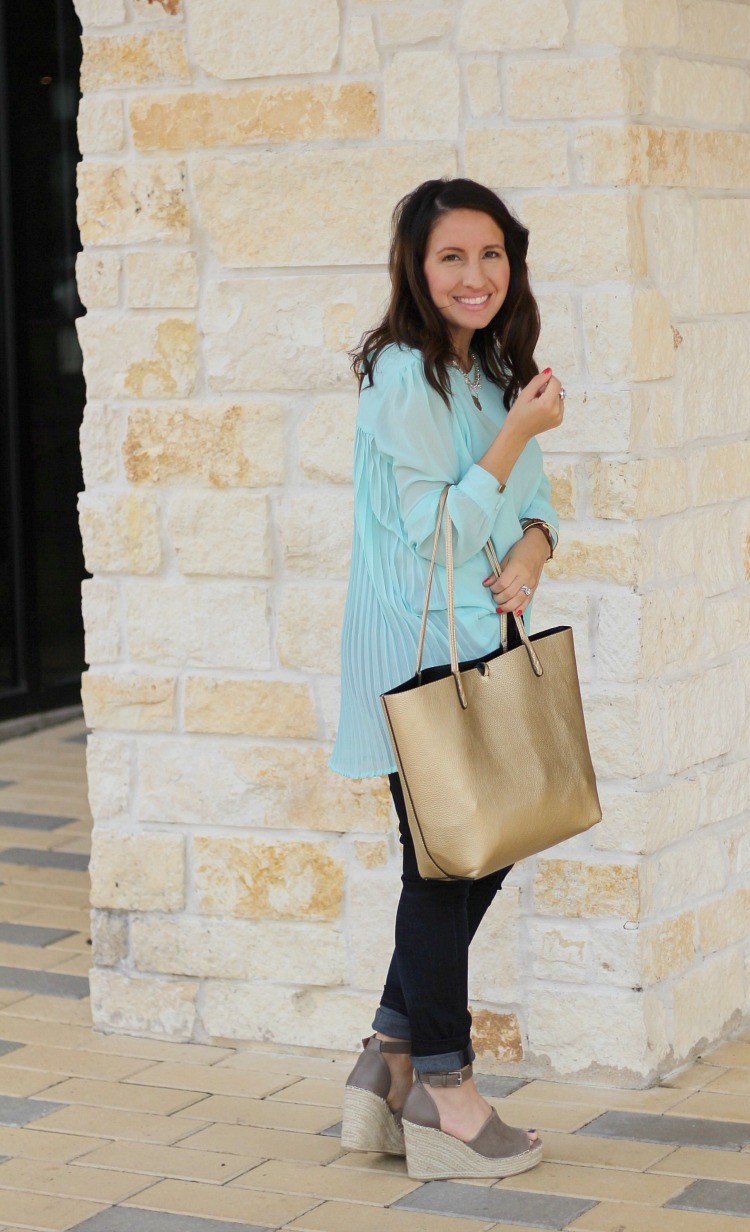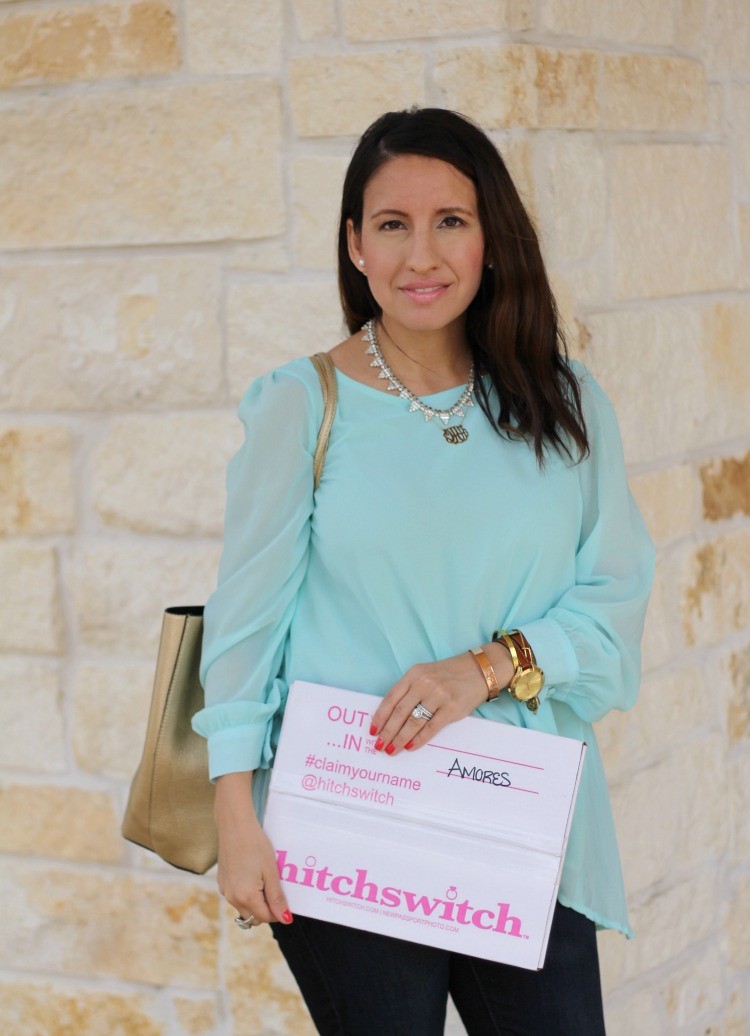 Top:Shein sold out (similar style) | Denim:Lucky Brand | Shoes:DSW | Handbag:Sold out (similar style) | Earrings:Kate Spade | Necklace:Nordstrom, Stella and Dot | Bracelets:Alex and Ani, Kendra Scott c/o, The Silver Loft c/o, The Silver Loft c/o | Watch:Michael Kors | Lips:Creme Cup
I've got a little secret I haven't shared with ya'll. It's not a big secret, but it's still embarrassing. I have been married since 2011, and I haven't officially changed my last name to my hubbies. In my defense we moved a few weeks after we got married, and had the fun task of figuring out where we wanted to live. Trying to figure that out in a big city is a huge task all on its own. So, I put off going to all the different places necessary to get the ball rolling. I know it's bad, but the last thing I wanted to do after the moving was wait in line to get this name change thing going.
With vacation season getting closer I decided I had to get this done. Especially because I don't want to be the reason traveling with our two babies is even harder. With that in mind I promised myself in 2017 I would finally really get it done. So much time had passed, and I was like where in the world do I start? Do I change my drivers license first, my passport, and the list goes on? Thankfully, I came across, Hitch Switch, a company that literally takes the hassel out of changing your name by locating all the neccessary forms that need to be filled out, and makes the whole process so much easier.  All I had to do was pick the Hitch Switch package (I'll share more details on the packages below!!) that was right for me (I chose the Platinum Package because I needed all the help I could get!!), fill out a few simple online forms, and wait for my cute little package to come in the mail so I could claim my new last name. The best part was the package arrived with a detailed folder inside. The folder had a cover sheet on top with instructions, and what I needed to mail to each office. It also included details on what forms needed my social security number added to them. I absolutely love that I didn't have to include any sensitive information in the online questionnaire.
There are three plans you can choose from to stream line changing your last name. They range from $29 to $89. There is the Print At Home Package, Full Service, and Platinum Package. The package you choose really depends on how hands on you want to be with the process of claiming your new last name. I personally chose the Platinum Package because I wanted as much help as I could get. I knew there was a reason I didn't do this on my own in the first place, and so I referred all my questions to the Hitch Switch pros. I have to say it has been one of the easiest experiences, and the customer service was perfection through the entire process. They have literally answered any, and all questions I had.
This is the perfect gift for the newly wed couple, or the busy mom that doesn't have the time to change their name because life can be crazy. Hitch Switch simplifies the name change process, and makes it easy.
I'm going to get a little mushy for a second because changing my name was a big deal to me, but it was something I had always planned on doing. I wanted to take my husbands last name because I love him, and changing my last name signified starting our new lives together as a married couple. Now that it's done I couldn't be happier that my last name is officially Amores. Our last name holds a special significiance to me because the first time I met Manny he joked that his last name meant love, and that I would want to marry him because of that. I remember laughing at his pickup line, and thinking this guy is cute and has jokes for days. That night we exchanged numbers, and began texting each other as soon as we both got home. We ended up talking on the phone till the sun came up about our favorite books, movies, quotes, family, and everything in between. I remember thinking if our phone call is any indication of what our first date is going to be like well it couldn't be bad. Years have past, we have two babies, and I'm officially an Amores. It's funny how life comes full circle from a chance encounter with a cute guy at the bar. Yes, we met at a bar. It's funny you can find love in the places you least expect.
Thanks so much for stopping by, and I hope ya'll have a great weekend!!

This post has been sponsored by Hitch Switch.  As always all opinions are my own. Thank you for supporting those who support Pretty In Her Pearls.