This post contains affiliate links, which means I receive a commission if you click on a link, or make a purchase using the links in this post.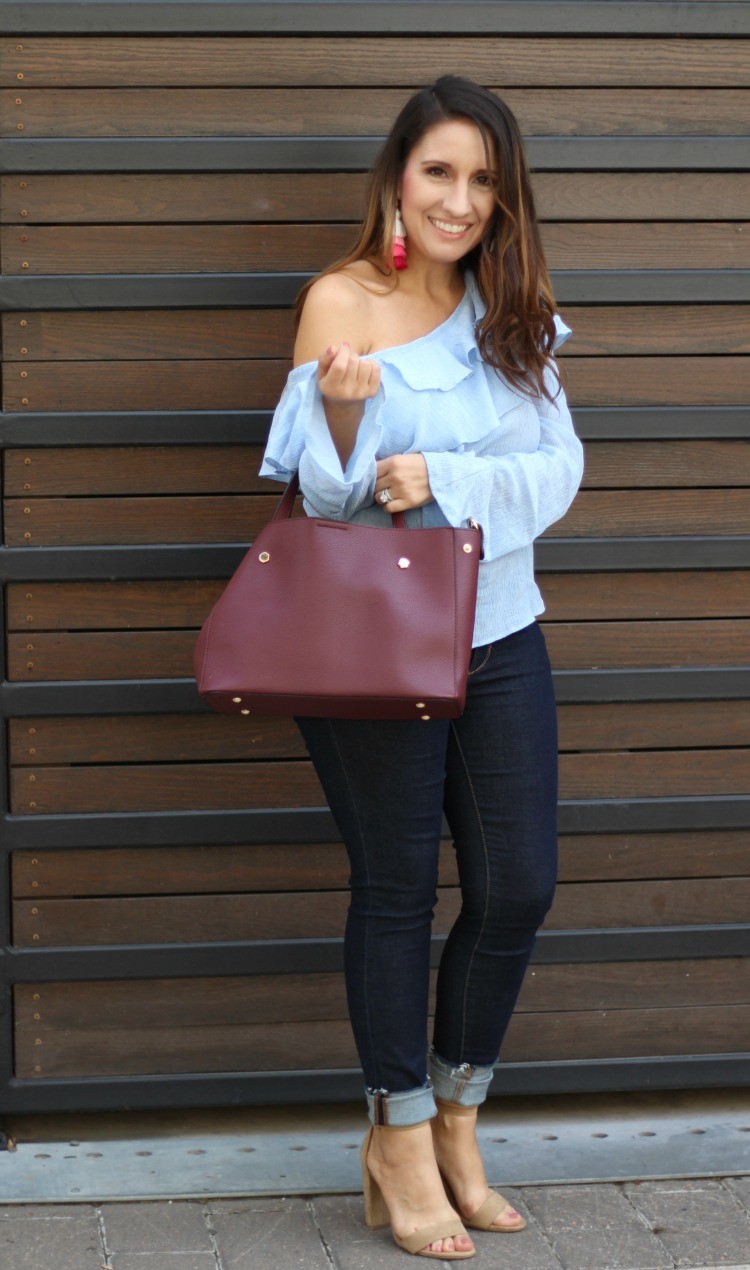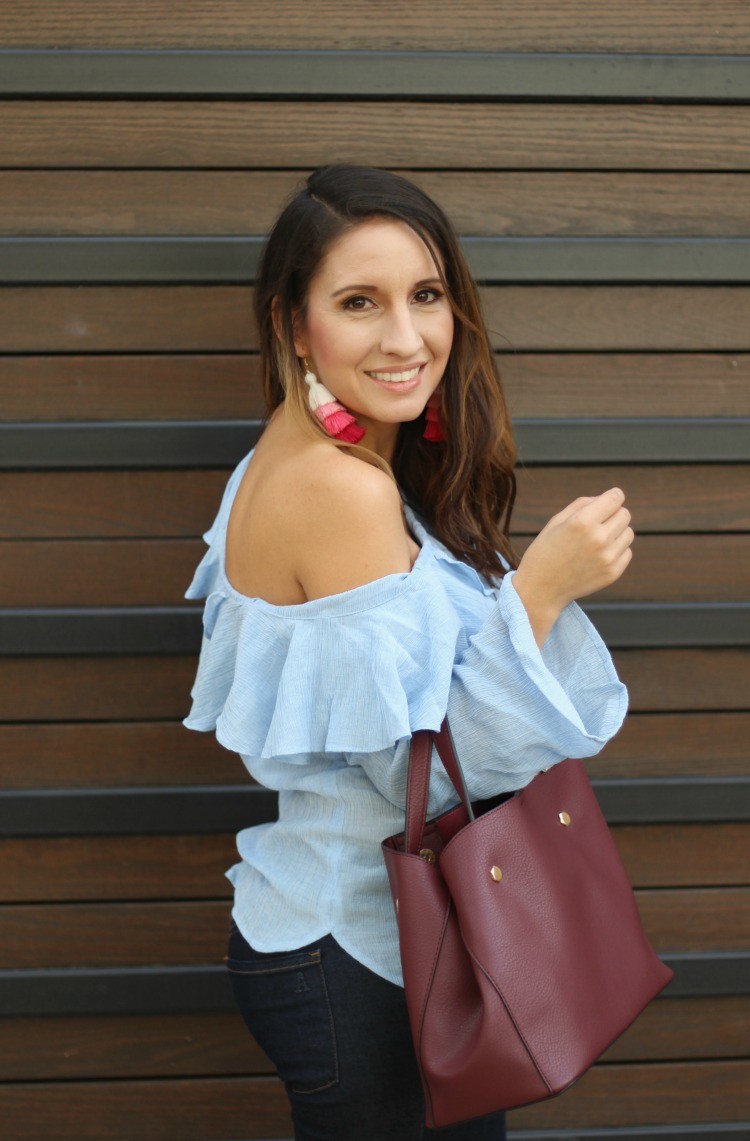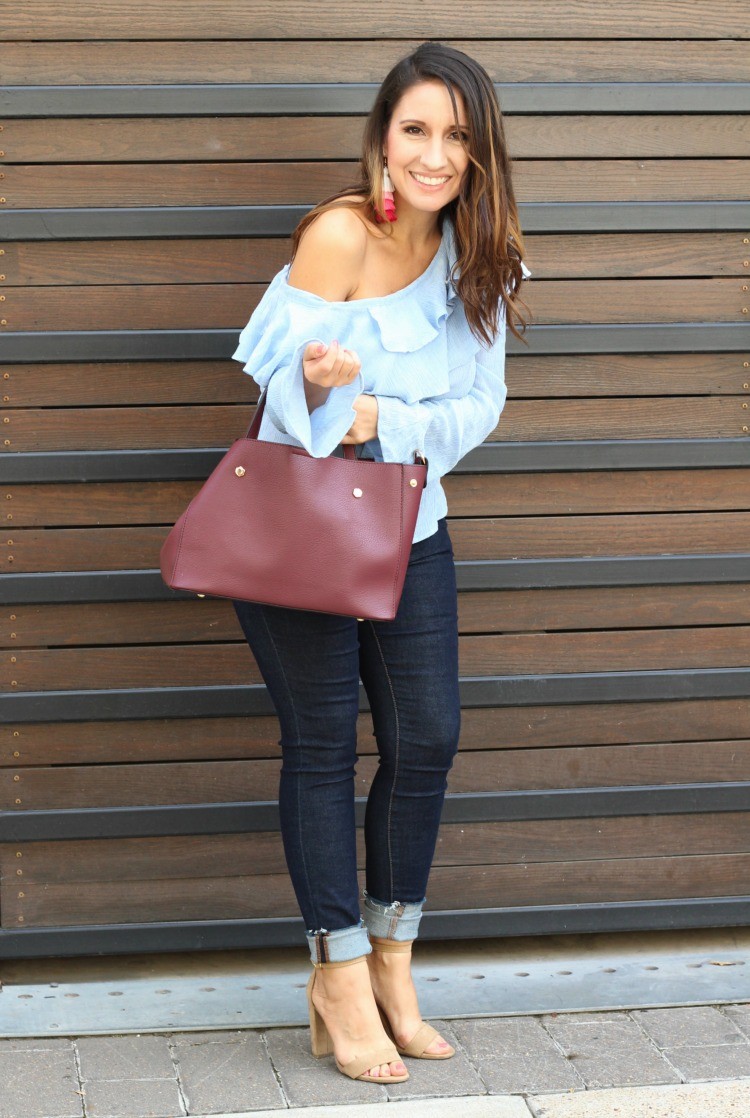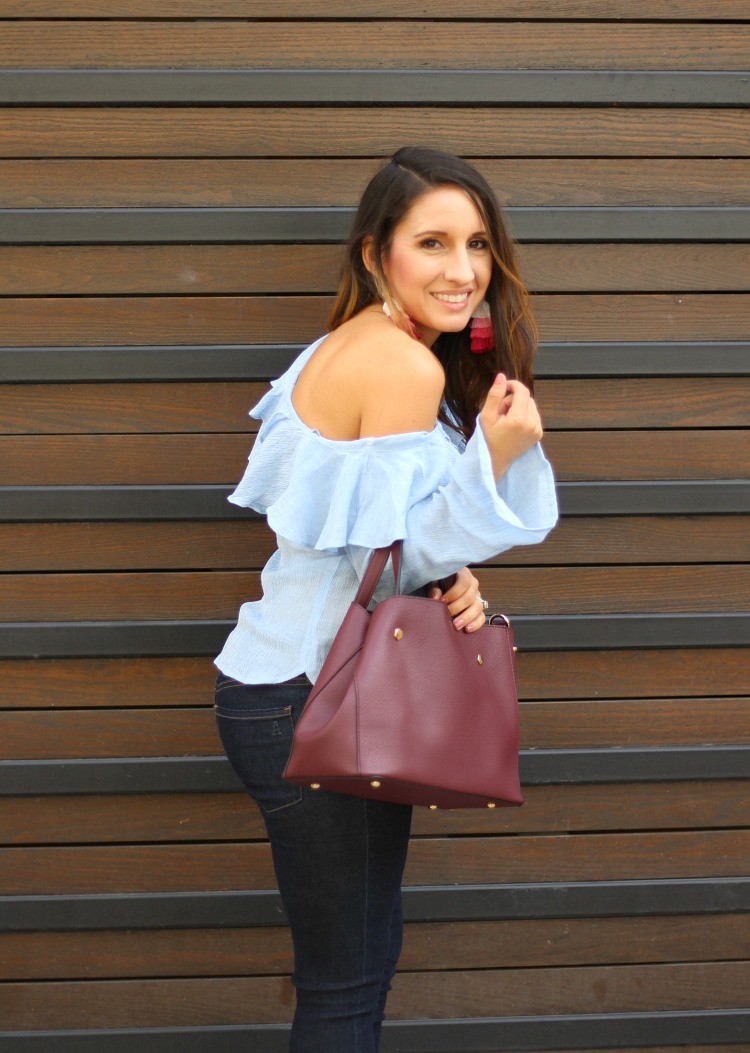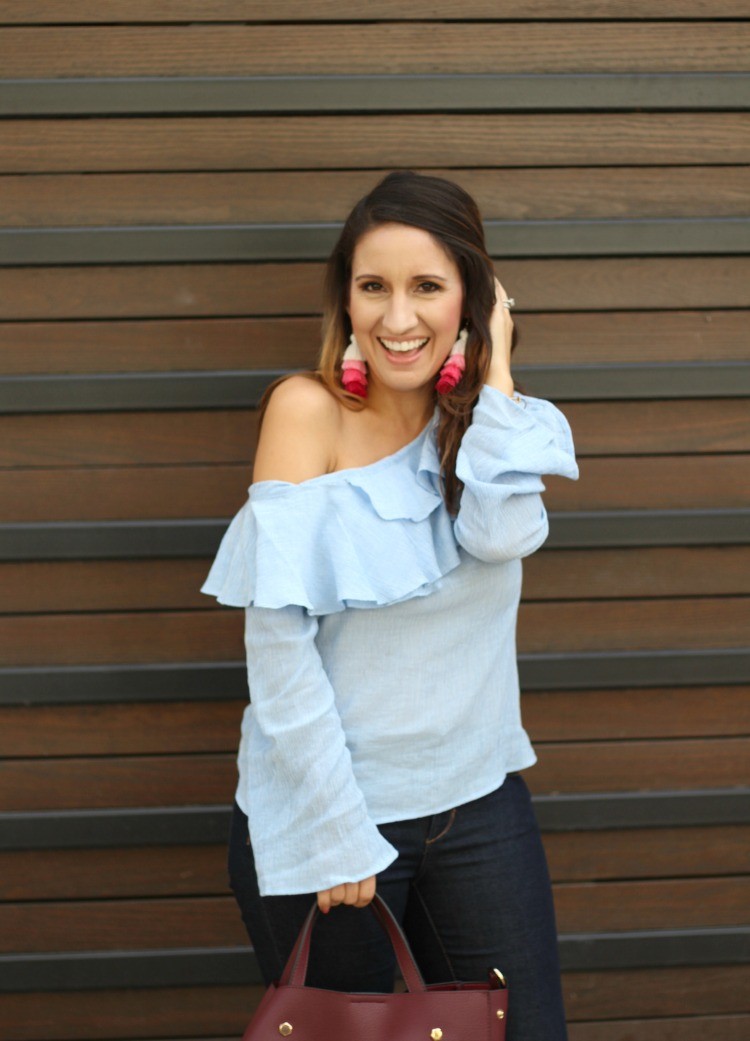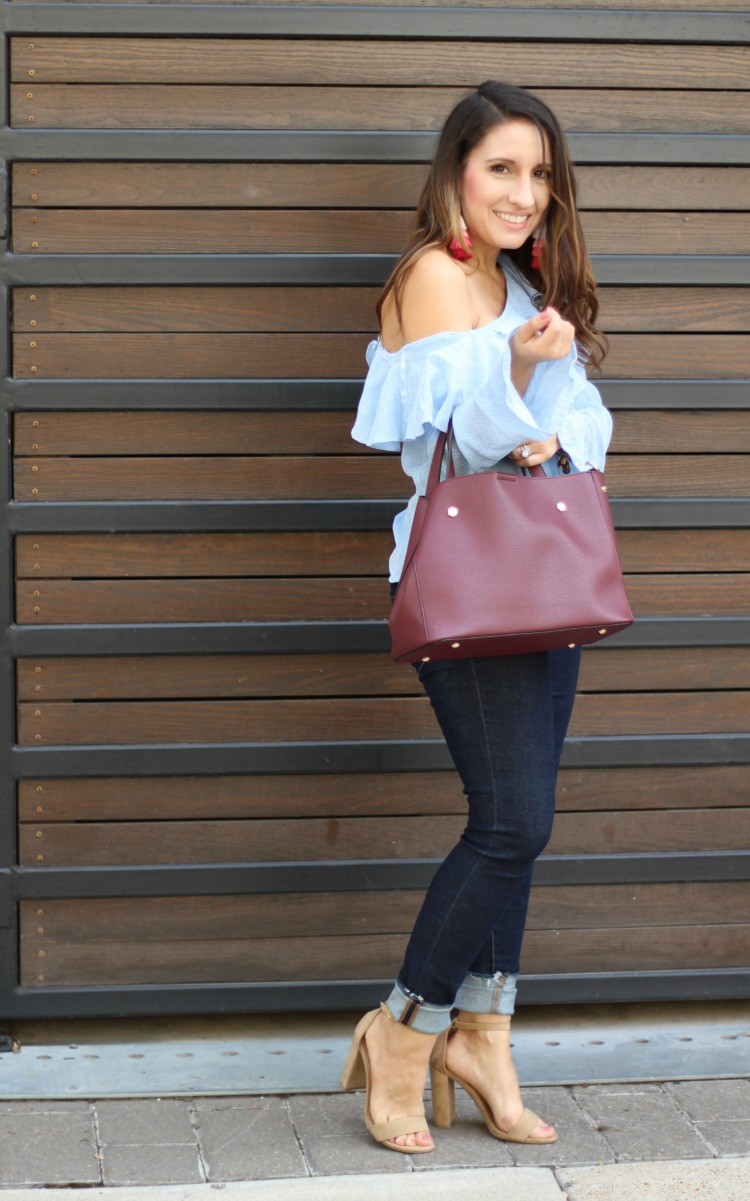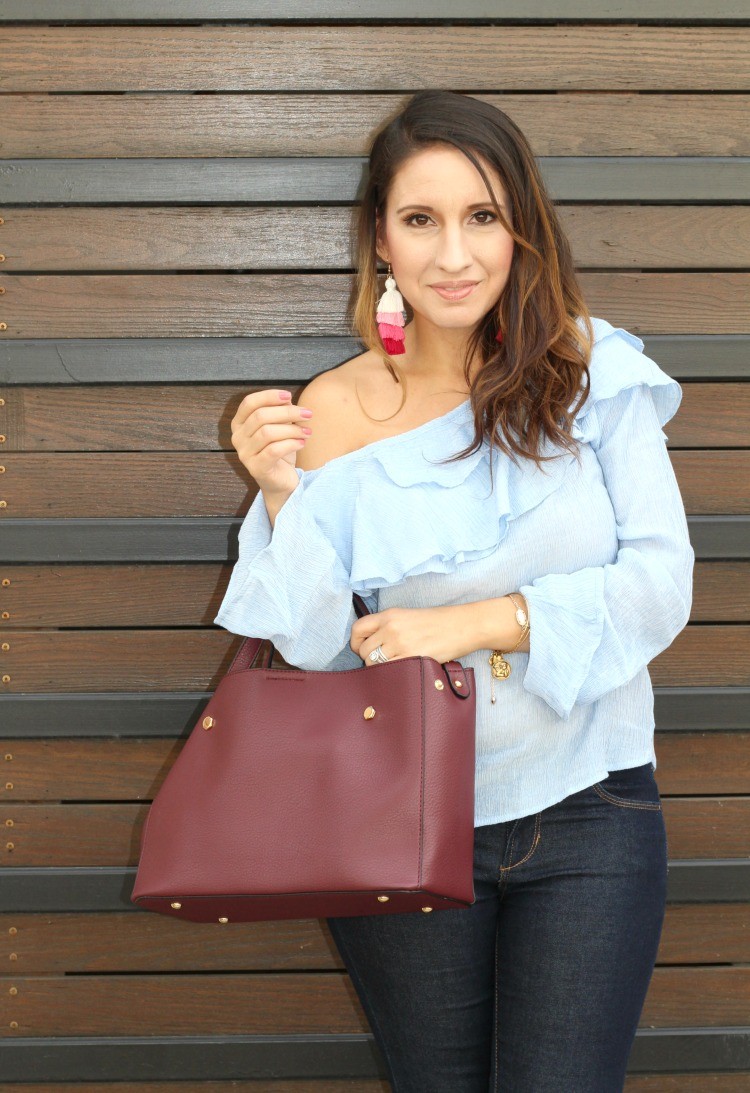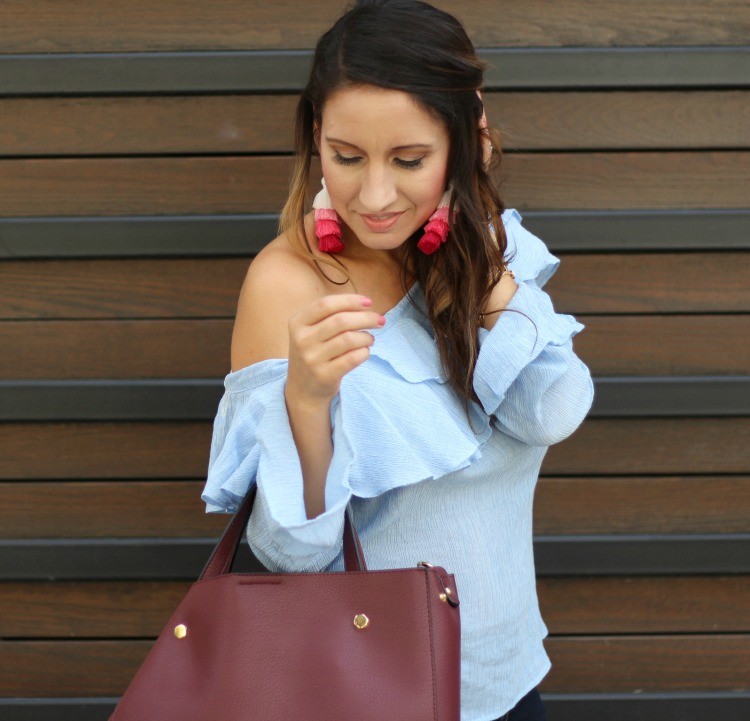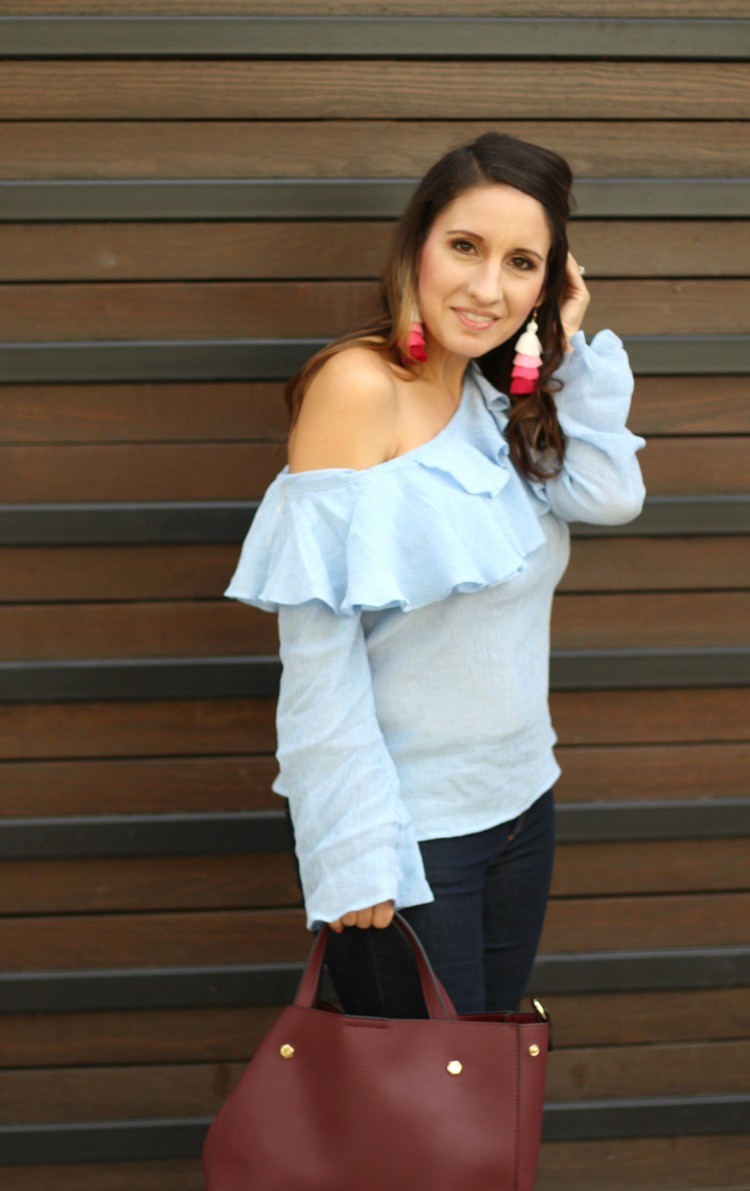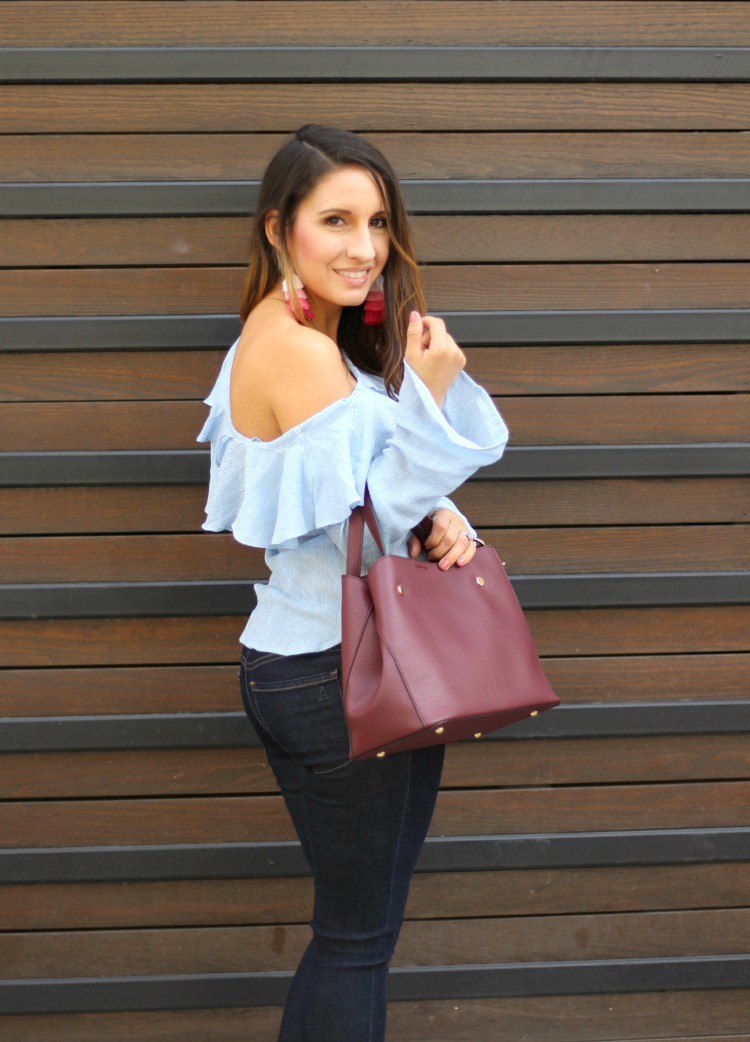 Top:Nordstrom | Denim:Nordstrom | Shoes:Target | Handbag:Urban Expressions c/o This bag is under $80!! | Earrings:BaubleBar | Bracelet:Kendra Scott c/o, Alex and Ani | Lips:Apple Cider
Last week I started to think about what type of petite I really am. I don't feel like I fit in the typical petite box because I'm a little curvier than what usually pops into my mind thanks to Pinterest. I mean I wish I was that kind of petite, but I think I have a bigger bum, and hips than the standard petite gal. So after lots of reflection and thought I came to the conclusion my version of petite is not plus sized, not super thin, but on the shorter side with some curves. Which in short basically means I'm petite with some curves thanks to my hips and bum. I'm confident in my version of petite because there's room for all of us out there.
Now that I've explained what kind of petite I am let's talk about this cute top. I mean it has ruffles, understated bell sleeves, and the perfect asymmetrical neckline to show just the right amount of shoulder. I basically am in love with this top so much. Oh, and I had a total fangirl moment after I wore it this past week for brunch with my girls which of course I had to share with them. I was like guess who bought this and didn't even know one of my favorite bloggers Emily Gemma had it too. I came across her in the same top on Instagram. She is so cute, and I absolutely love her style.
I have to chat about these Articles Of Society jeans that are amazing! They fit great, come in lots of different washes, and are under $60. Size down one size because they run a little big.