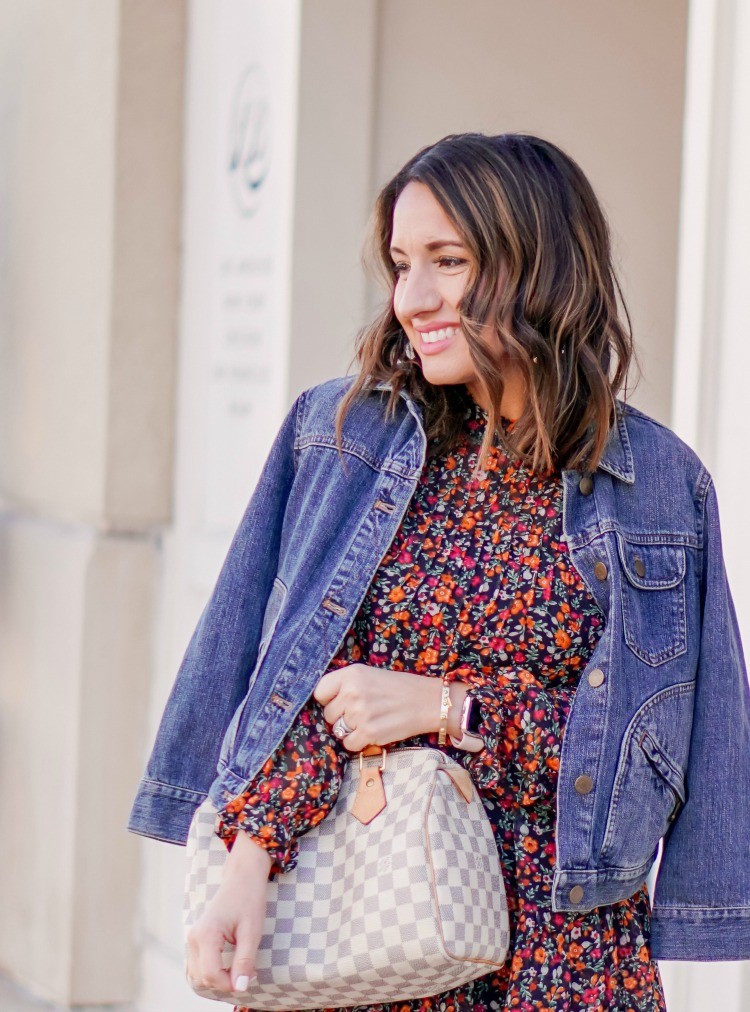 Jean Jacket:Old (Similar Style) | Dress: TopShop (Runs tts) | Belt:Old (Similar Style) | Shoes:Sam Edelman (They are on sale for $90 and run tts!) | Handbag:Louis Vuitton (Similar Style) | Earrings:Stella and Ruby | Bracelet: The Style Collection | Lips:Whirl Lipliner and Crave lipstick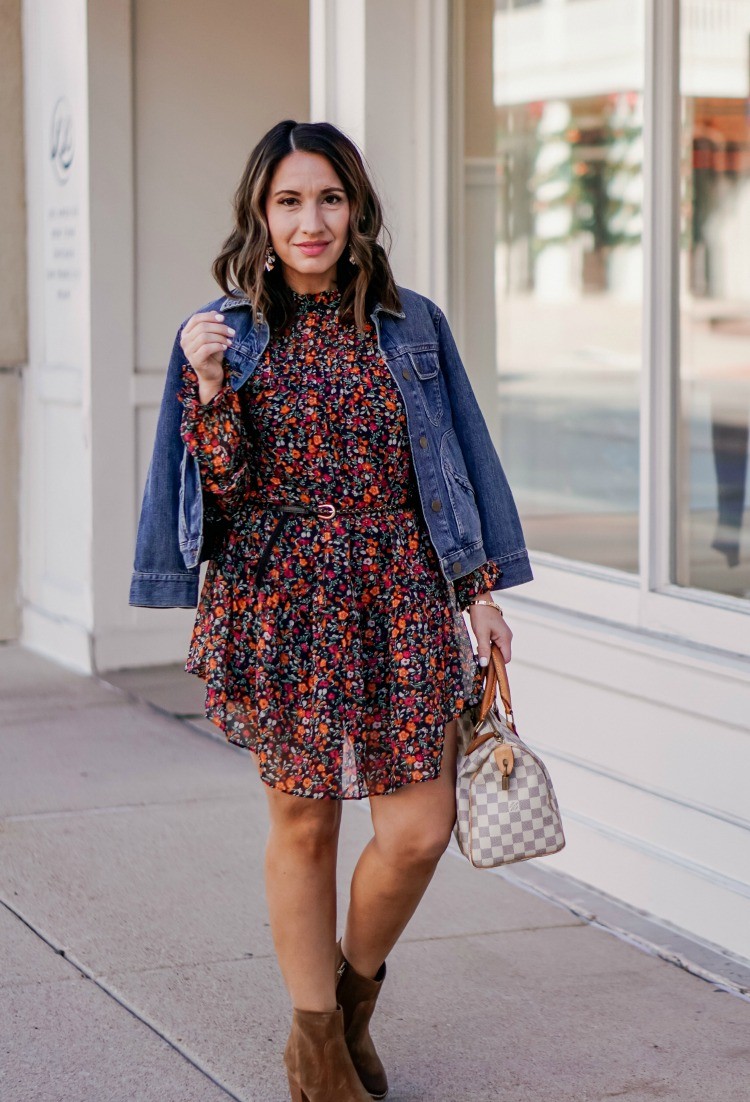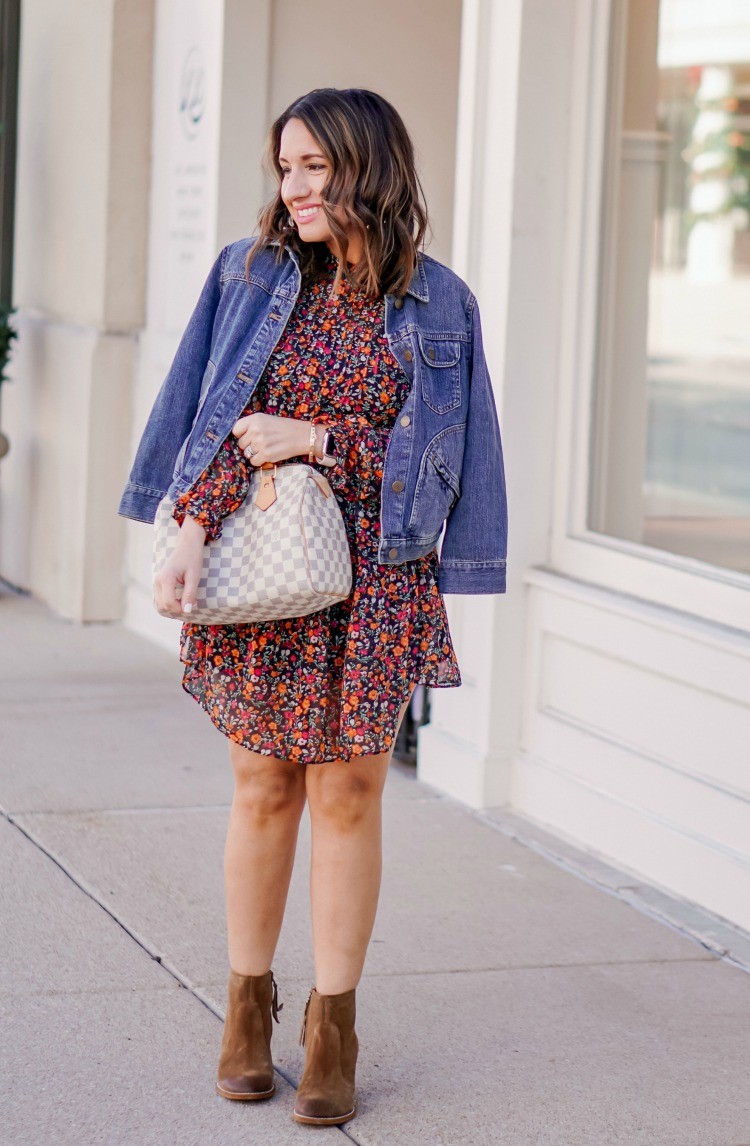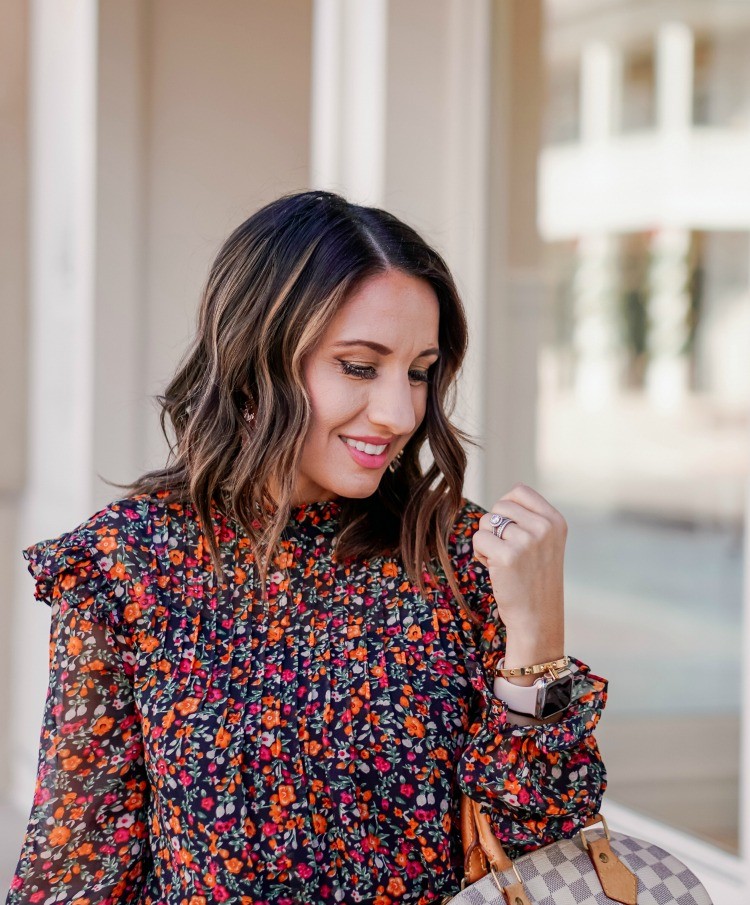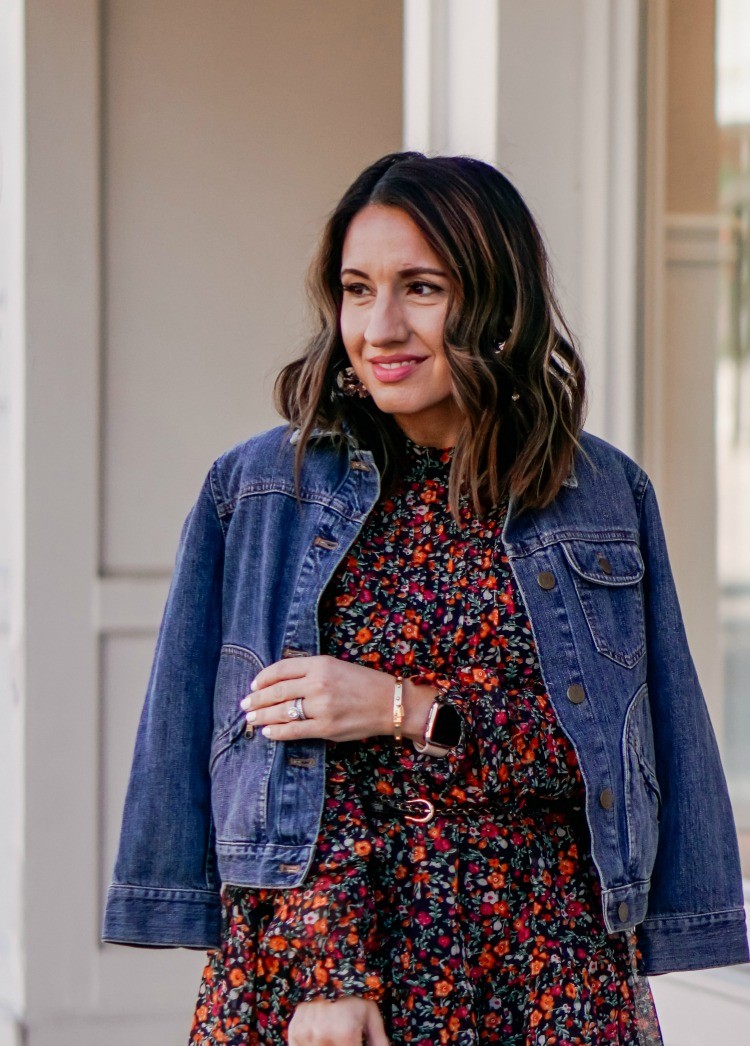 Good morning! I have been so excited to share this floral number with Y'all. It's one of those dresses I love because it's a fall/winter dress but can be worn in the spring because the sleeves are lightweight. Especially as you transition into days where the mornings and evenings are typically chilly.
In other news, I went to the salon last week and got my haircut. I'm such a creature of habit when it comes to my hair. It's not a huge change but it's a big change for me. First world problems but I'm just glad I don't have to buy a new curling iron. I was worried I might need a different barrel size, but thankfully it still works.
Alright, that's it for me! I took a poll on Instagam and wanted to ask the same question. What would Y'all like to see on here? Comment and let me know.

Shop The Post