This post contains affiliate links, which means I receive a commission if you click on a link, or make a purchase using the links in this post.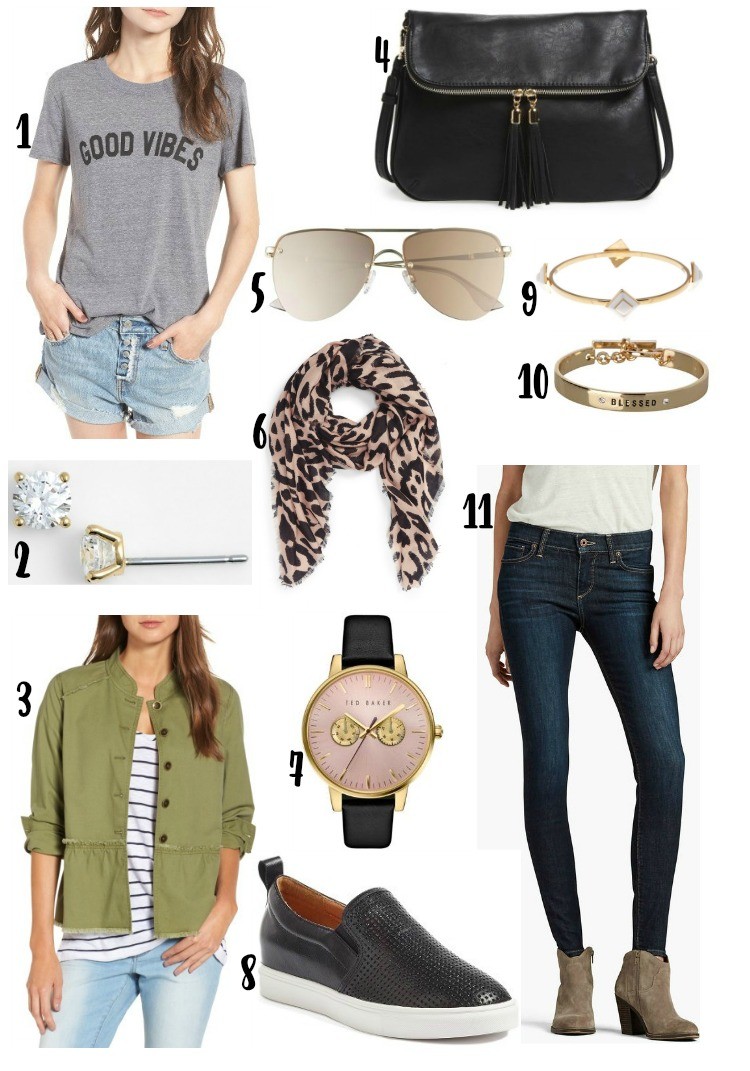 1 / 2 / 3 / 4 / 5 / 6 / 7 / 8 / 9 / 10 / 11
Happy Wednesday ya'll!! With fall almost here I thought it was the perfect time to share some cute fall outfit ideas. I love this good vibes t-shirt so much!! I'll take any t-shirt that adds a little extra positivity to my morning. Since I'm really not morning person I love big sunnies that hide my tired eyes. I love these pretty gold sunnies. With the temps getting chillier soon I love this peplum jacket. It adds a girly feel while still being such a great basic. Since it's not always a good option to wear heels while keeping up with my babies these slip on sneakers make me feel fashionable without losing my style.
What are you wearing this fall? Thanks so much for stopping by, and I'll see you Friday for the first day of fall!! I'm just a little excited!!