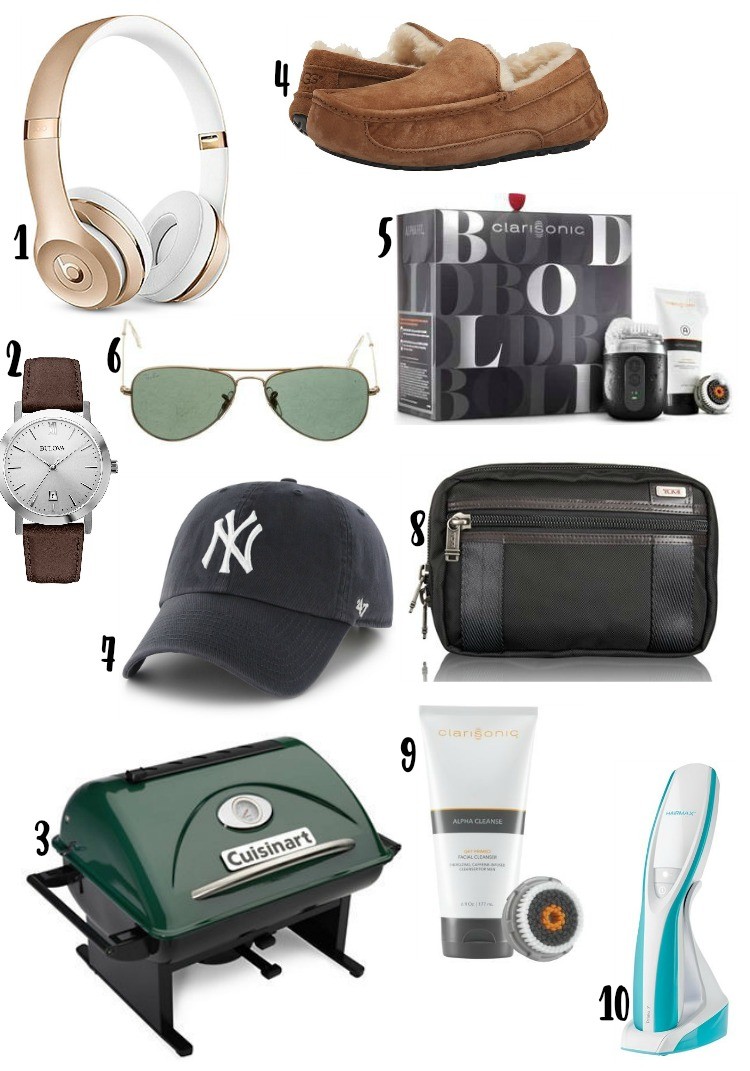 1 / 2 / 3 / 4 / 5 / 6 / 7 / 8 /9 /10
Father's Day is just a few short weeks away, and I've been wracking my brain about what to get my husband. He's not the easiest guy to buy for, so I decided to enlist his help on this post. Yes, that means every gift on the Father's Day gift guide is something he would like to recieve as well.
Including him also, really helped me narrow down the gift options for him too. A few gifts I thought he would love fell flat. I'm so glad I figured that out before sinking money into something he wouldn't enjoy. The Father's Day gifts,  I'm sharing with ya'll all have his seal of approval.
I didn't want another cuff link gift experience. Let's just say it wasn't the best gift for a guy that doesn't wear suits for his 9-5 everyday, and goes into the field to check on the progress of projects. They were really pretty, but not a gift he would have picked out. What I took from that was to really think of the person the gift is for. Sure it made me happy, but the purpose of the gift was to make him happy. So, I've been really working on making sure the gifts I give are something that person will love, or is easy to exchange. That's why I shop at Nordstrom a lot. And no this is not sponsored by Nordstrom. I just love their customer service, and hassle free returns.