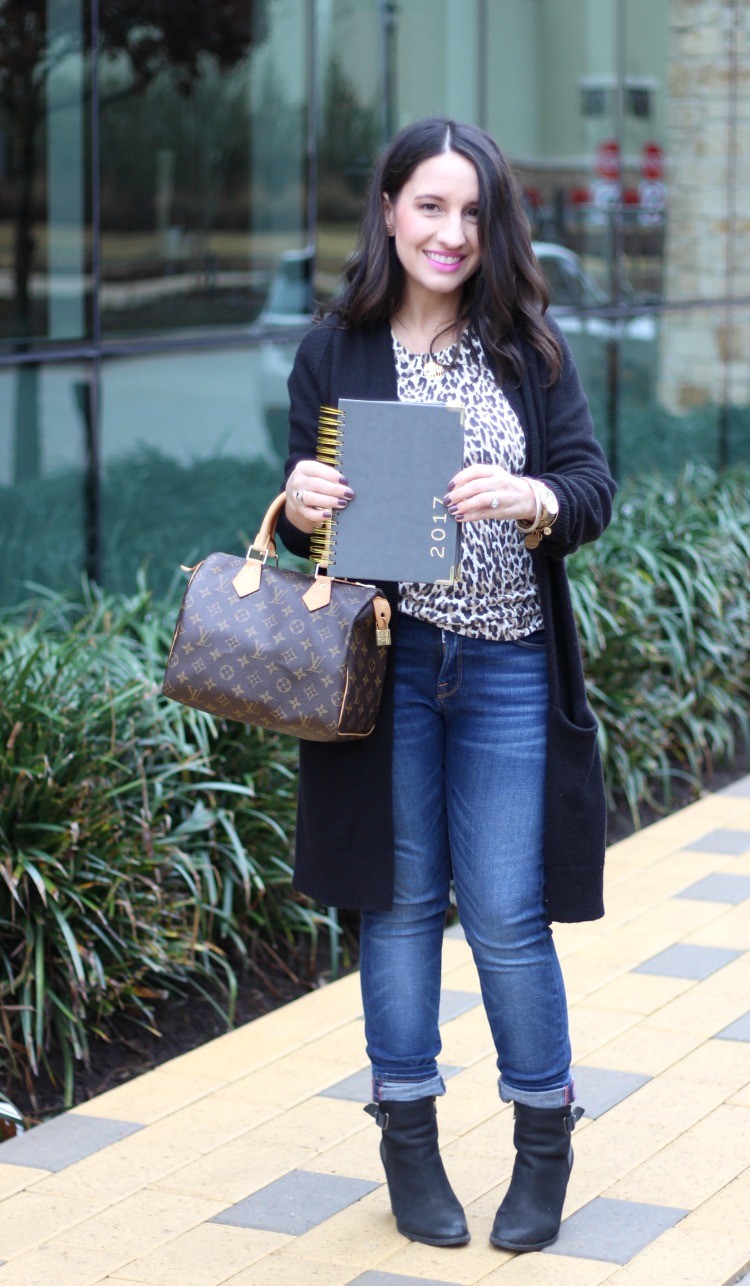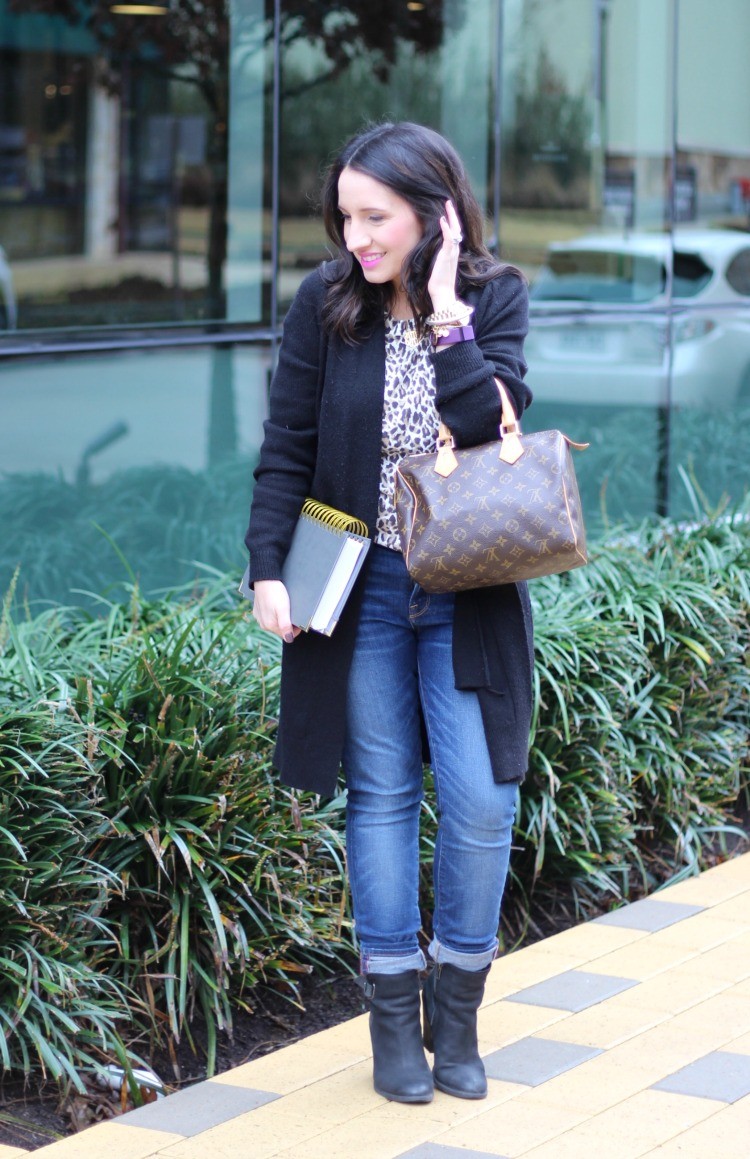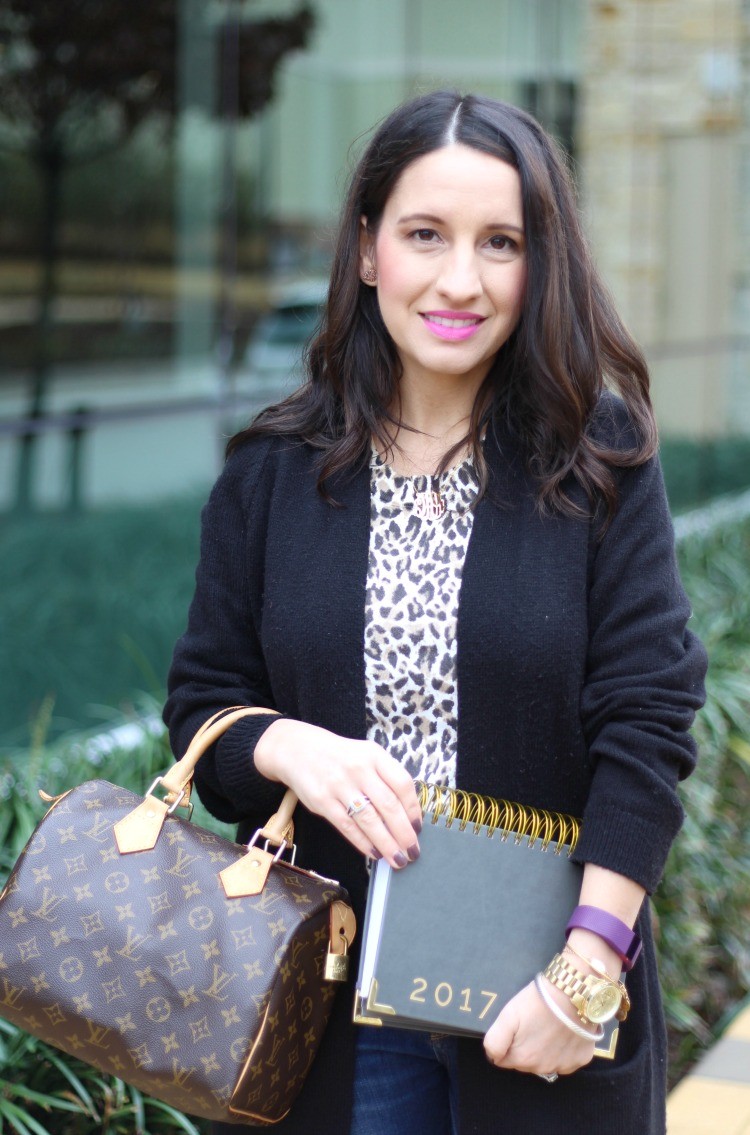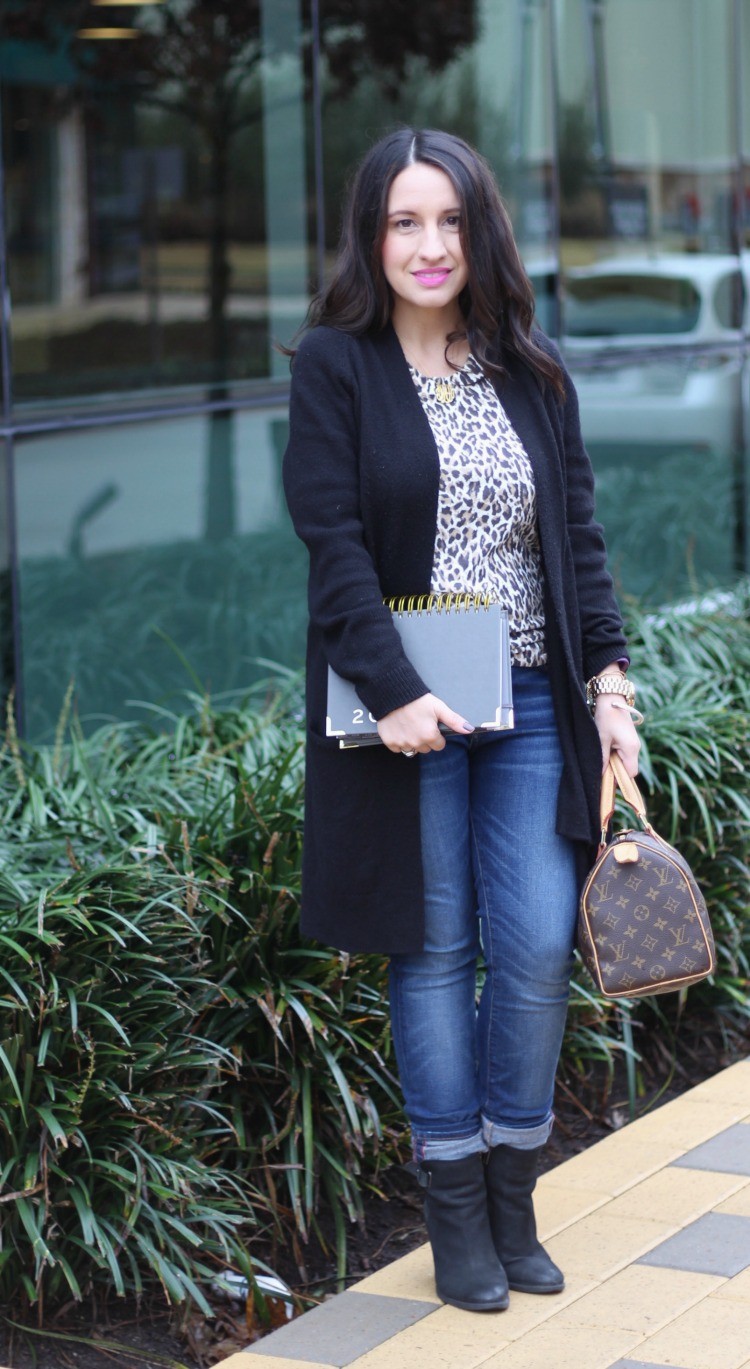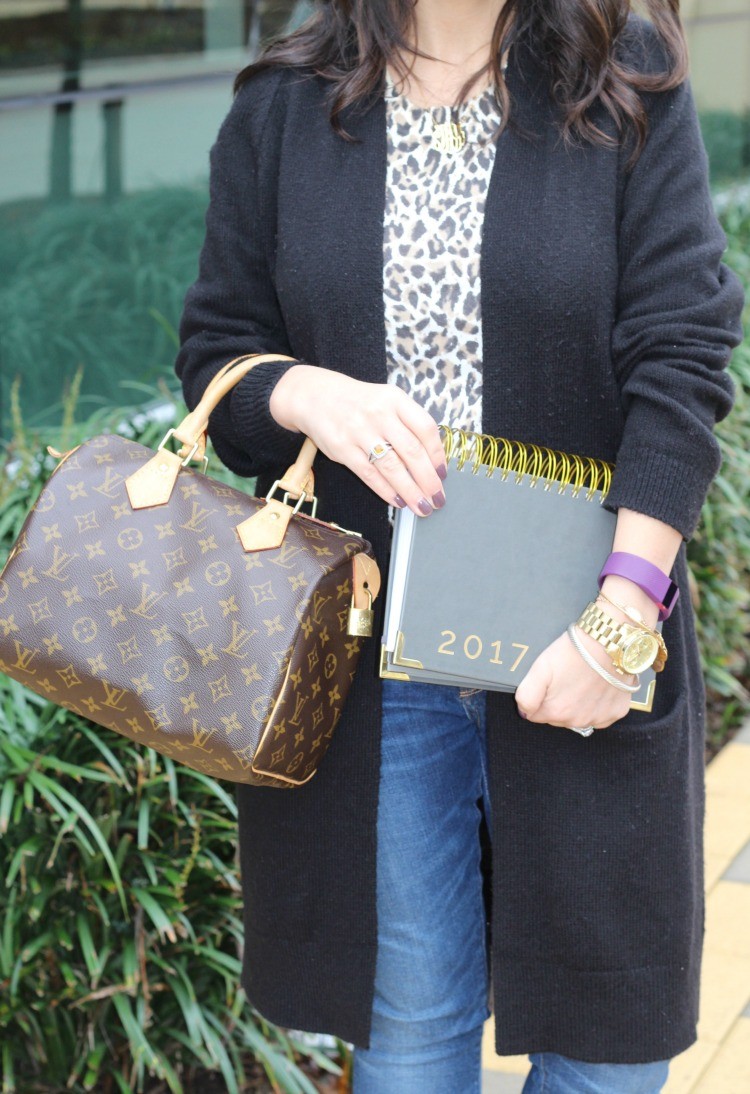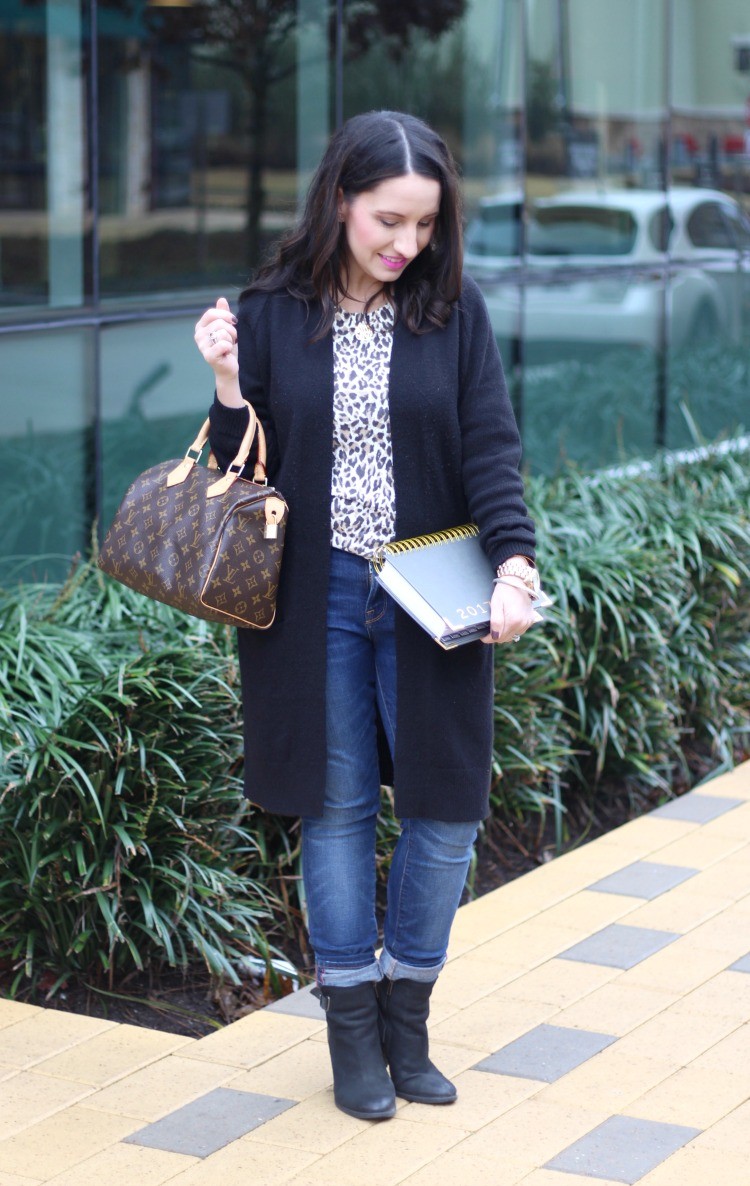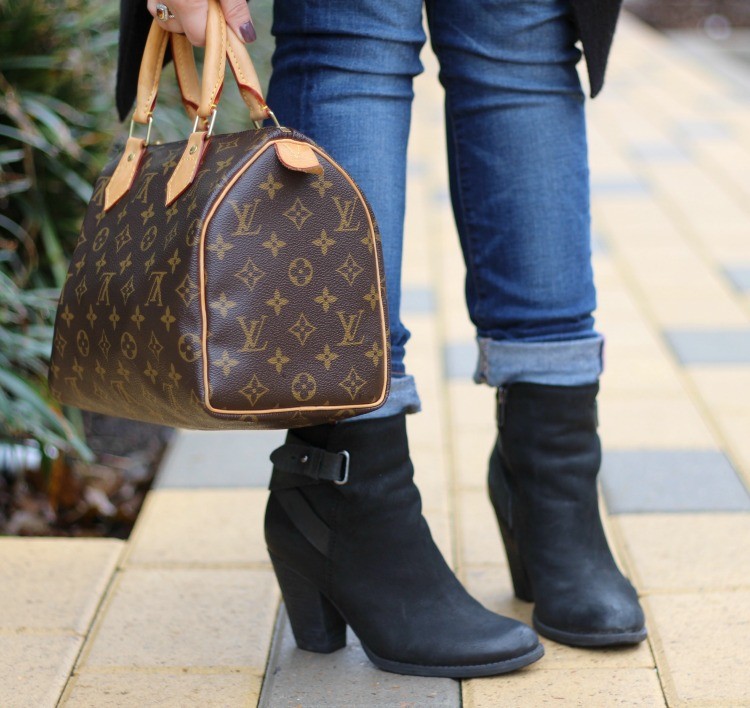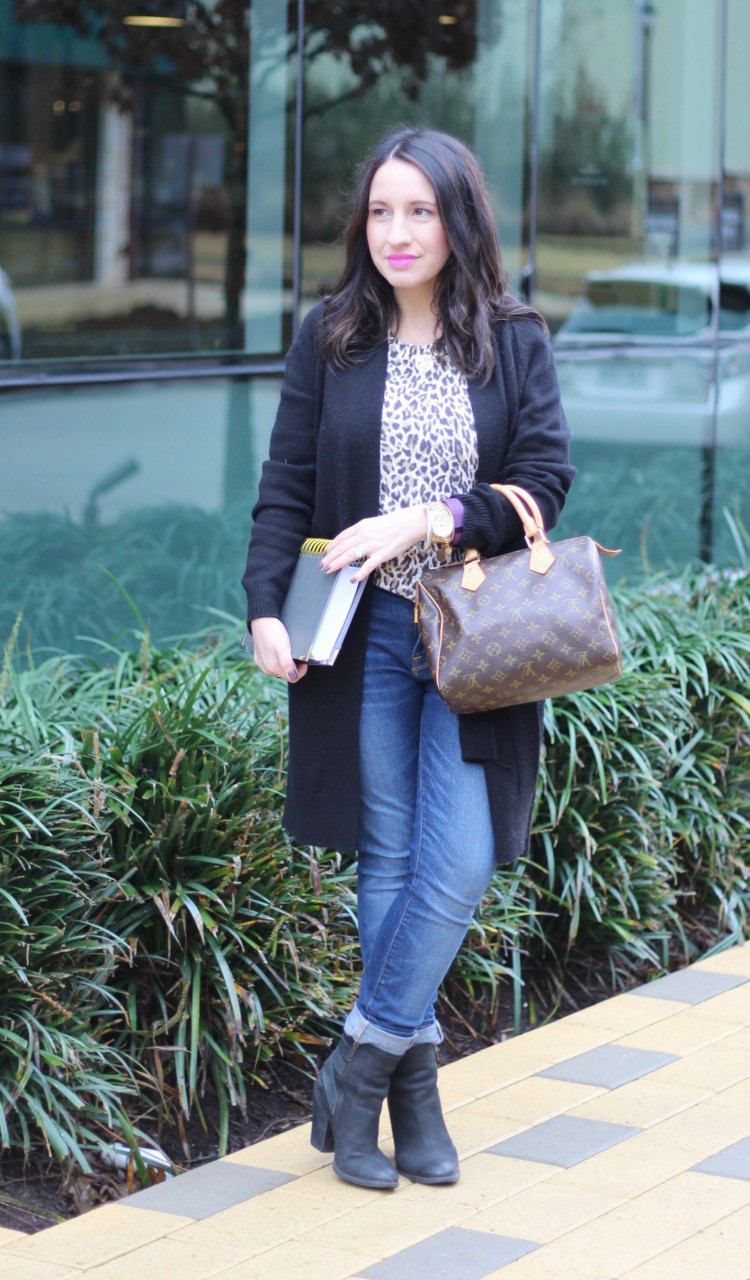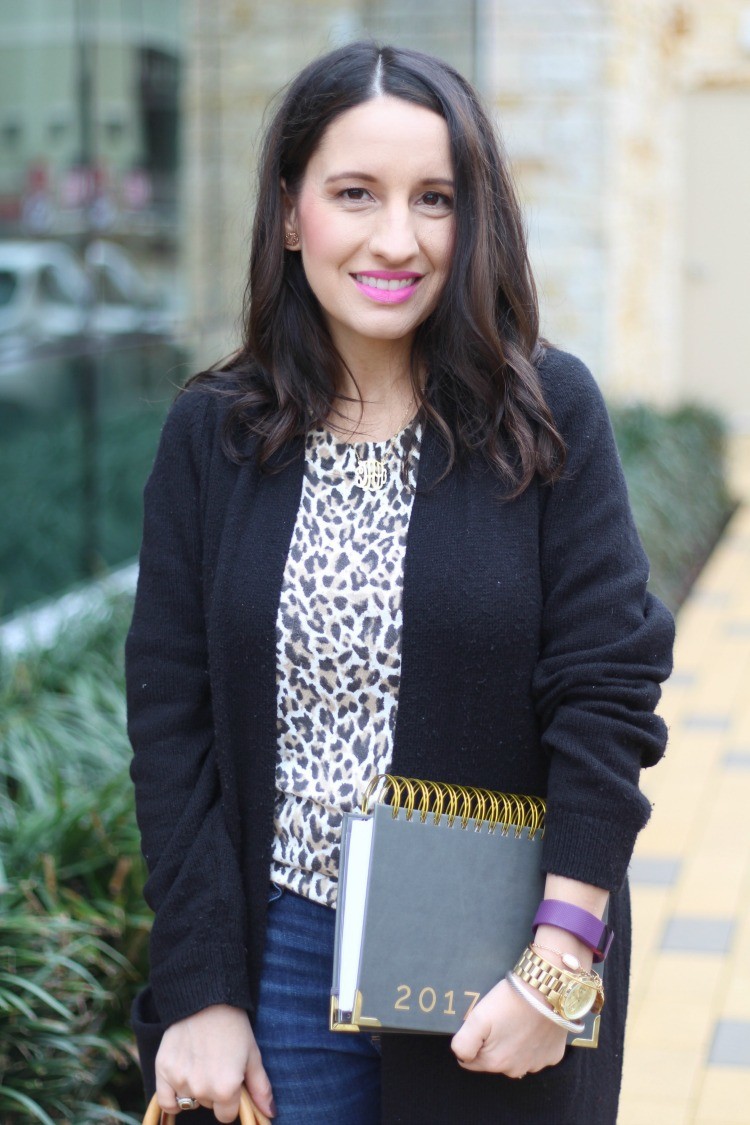 Cardigan:Nordstrom sold out (similar style) | Sweater:J.Crew sold out (similar style)| Denim:Lucky Brand | Shoes:Shoemint old (similar style) | Handbag:Louis Vuitton (similar style) | Earrings:Kendra Scott | Necklace:Old (similar style) | Bracelets:Kendra Scott c/o, Alex and Ani, silver bangle old (similar style) | Watch:Michael Kors, FitBit | Lips:Candy Yum-Yum
Hooray it's Friday!! I wish, I could shout that from somewhere amazing, but my daughter is sleeping as I write this post so I'll settle for  whispering it from the comfort of my bed. Two weeks ago my Start Planner  arrived, and I have been enjoying becoming familiar with it. This is the Hustle Daily Business Planner version , and so far I really love it. It has a place for everything from personal schedules, health, home and business goals. It even has an area for setting goals for your businesses marketing, social media planning, and budgeting. Hooray!! Budgeting isn't always fun, but it's gotta be done, and this makes it easy. Oh and they have an area for recording all your passwords. Something I love because mom brain is a real thing, and I swear I forget passwords way more often than I want to admit. Having to reset them, and then update then on all your devices is such a headache. So, I am taking advantage of this planner.
When  I was pregnant I knew having a toddler, and a newborn meant I needed to get my plan on if I wanted to have a good balance between being a good mom, wife, and blogger. Blogging is something I love because it gives me an outlet to be creative with fashion, and beauty. Since I use to be a hairstylist having this blog has given me a feeling that I still get to flex my creative muscle in my brain while still being able to be the kind of full time SAHM I want to be.
Okay it's outfit time. It's been a little over six weeks since my daughter was born, and thankfully I fit in my heavy jeans. I still have a ways to go before I can fit into my normal jeans, but it's okay. I'm not stressing too much over it. I'm keeping up with my physical activity with my FitBit again. I did this after I had my son, and it really helped to keep me accountable to myself. Plus the numbers don't lie. By numbers I don't mean the scale. I mean the steps. If I wasn't very active well then my number of steps in low. Since I'm not completely comfortable with my post baby body long cardigans are my best buddy. I love this one. You've seen me in the grey version a lot on my blog, and those of you that follow my Instagram have seen it a whole lot.
Well it's getting late, and I have a feeling my little Sofi is going to wake up soon so I better go. Hope you all have a fabulous weekend!! I'm hoping for pretty weather. It's been raining non stop the last few days in Houston.

This is not a sponsored post. I just love my Start Planner, and wanted to share it with you all!!