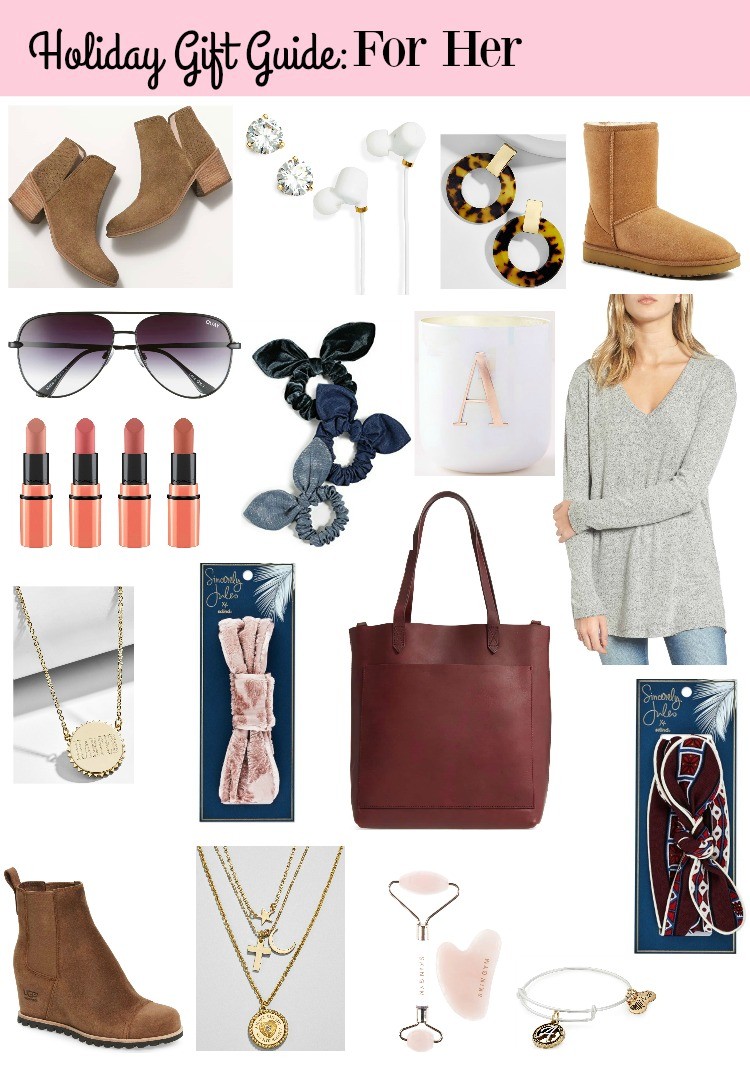 Good morning! I am beyond excited to share my First Holiday Gift Guide of the season. I have been seriously giddy about sharing this gift guide with yall. It has been such a fun labor of love to pick out all of these items. Everything had lots of thought involved because gift giving isn't about the price tag it's about the thought.
Shop The Post

Not to get sentimental but some of my favorite gifts from my husband have been the thoughtful ones. Though HB I do love a good David Yurman goodie every once in a while. Hehe!
Alright, let's dive into this gift guide. You can totally shop it above without reading this but I wanted to share a little of the why for some of the items included. I will be adding more and more throughout the week in regards to gift guides so if this isn't your jam I will have other ones coming along. If there is a guide you really want me to make sure I share send me an email or DM on Instagram.
Y'all I think booties might be one of my favorite shoes. So, of course, I had to include a couple really cute pairs varying price points.
Sunglasses are my saving grace and probably the most underrated accessory. Especially on sunny days. I think people forget how important they are for more than just the summer time. I love this pair of sunglasses. It comes in lots of colors and is universally super flattering.
I love getting and giving the gift of beauty. This four pack of nude lipsticks are great. You can give them all to one person or split them up and gift them to multiple friends.
Bauble Bar has these sweetest monogrammed necklaces right now that is such a steal at $58. It looks expensive but thankfully doesn't have the high-end price tag. This necklace would make the perfect gift for sisters, a mom, or a new girlfriend.
Omg, We have to talk about the cute scrunchy and headbands on this list. They are such a great way to add some color to any outfit. Oh and yes scrunchies that look like these are totally back in style. So get yourself one and remember you are doing good for your hair. If you start to feel uneasy about the scrunchy remember these are not the scrunchies Carrie was referring to in Sex In The City.
Alright, that pretty much sums up the what my holiday gift guide for her is all about. I hope you loved it!