This post contains affiliate links, which means I receive a commission if you click on a link, or make a purchase using the links in this post.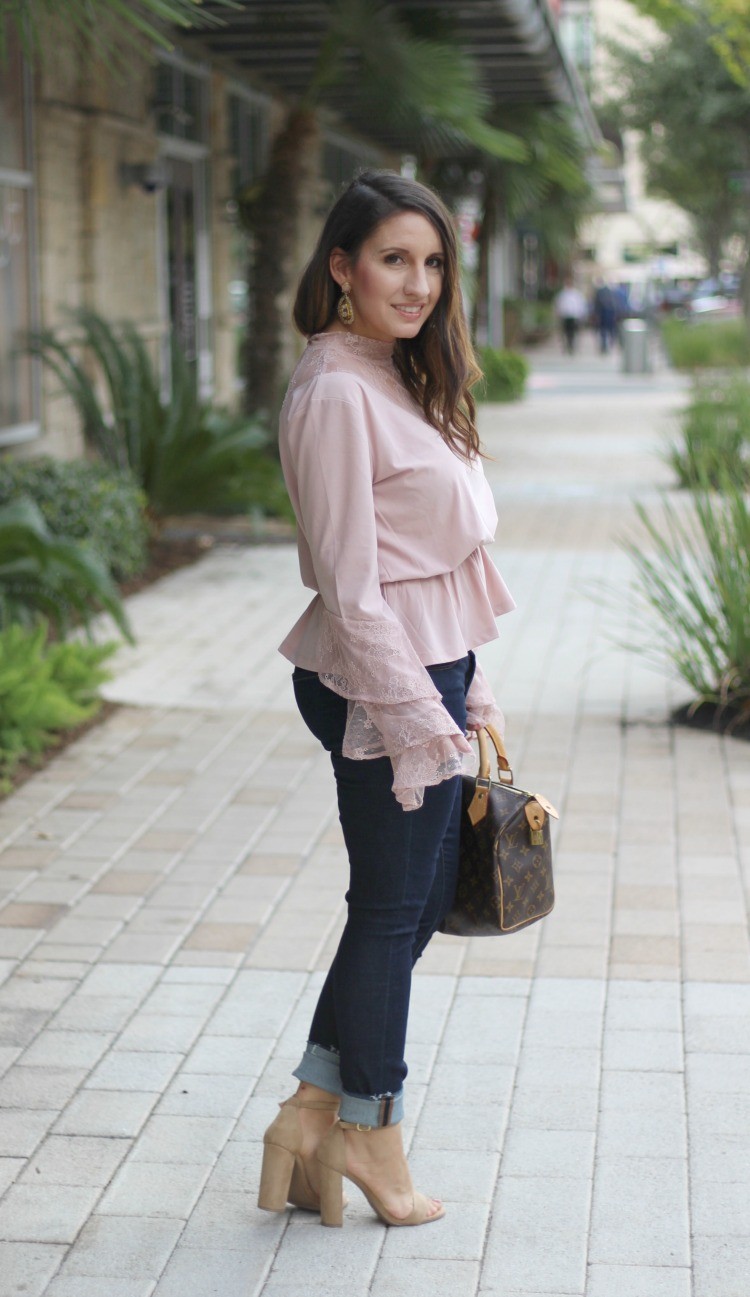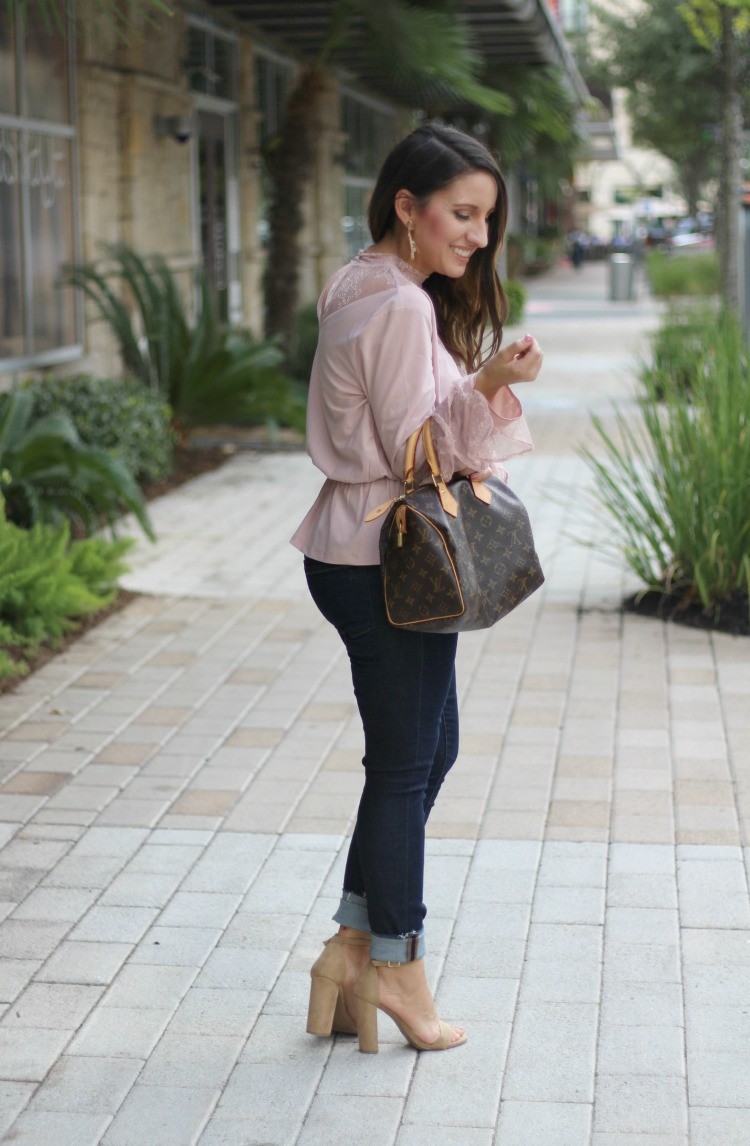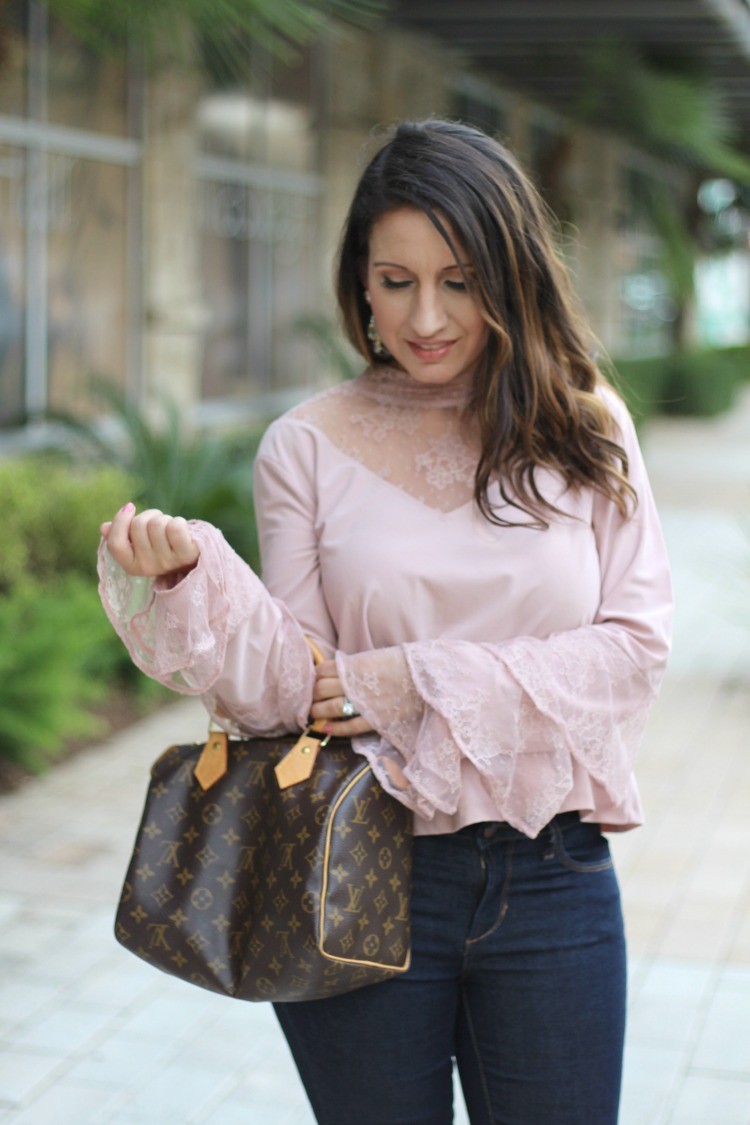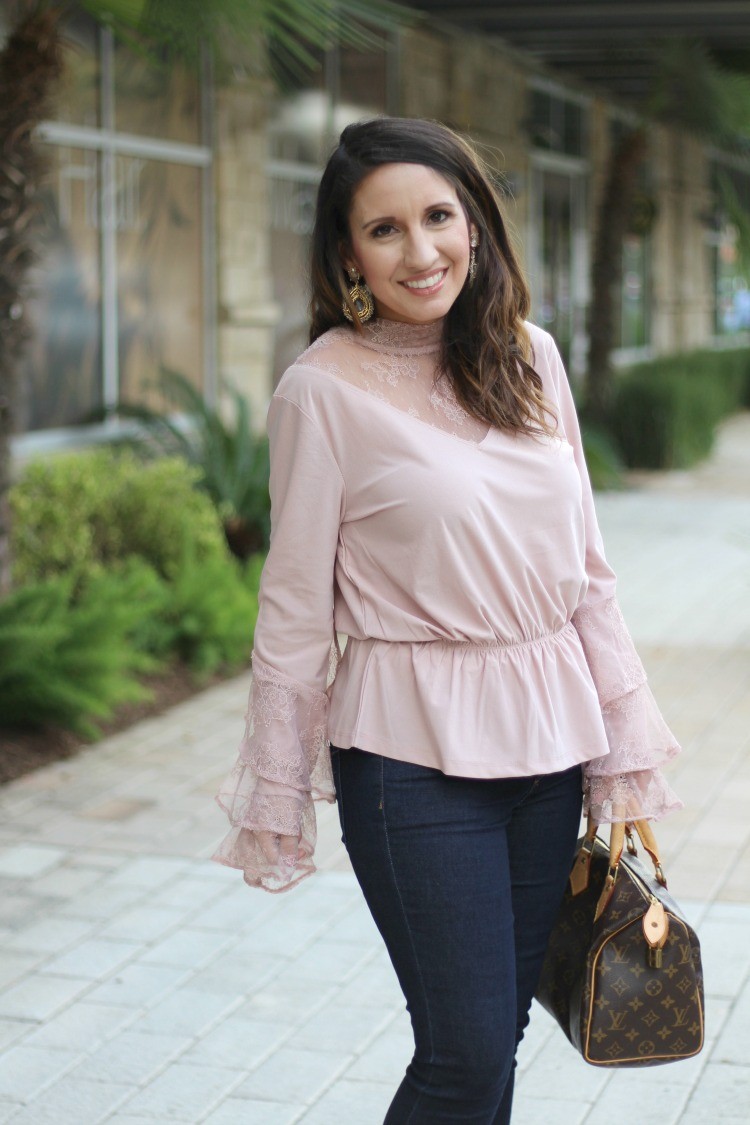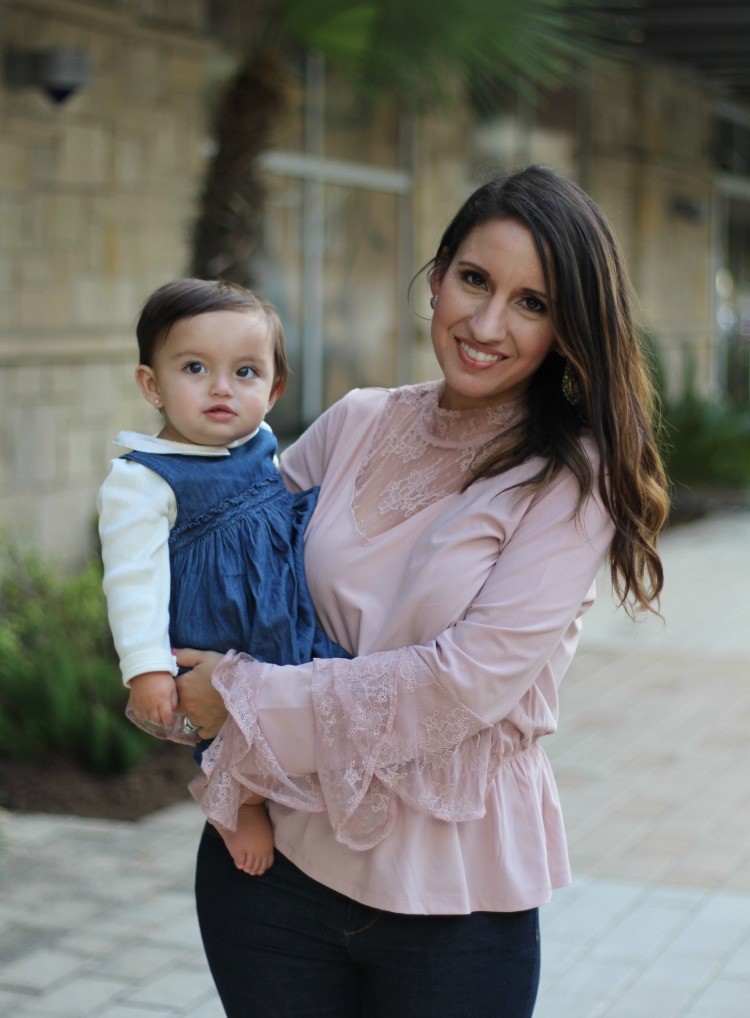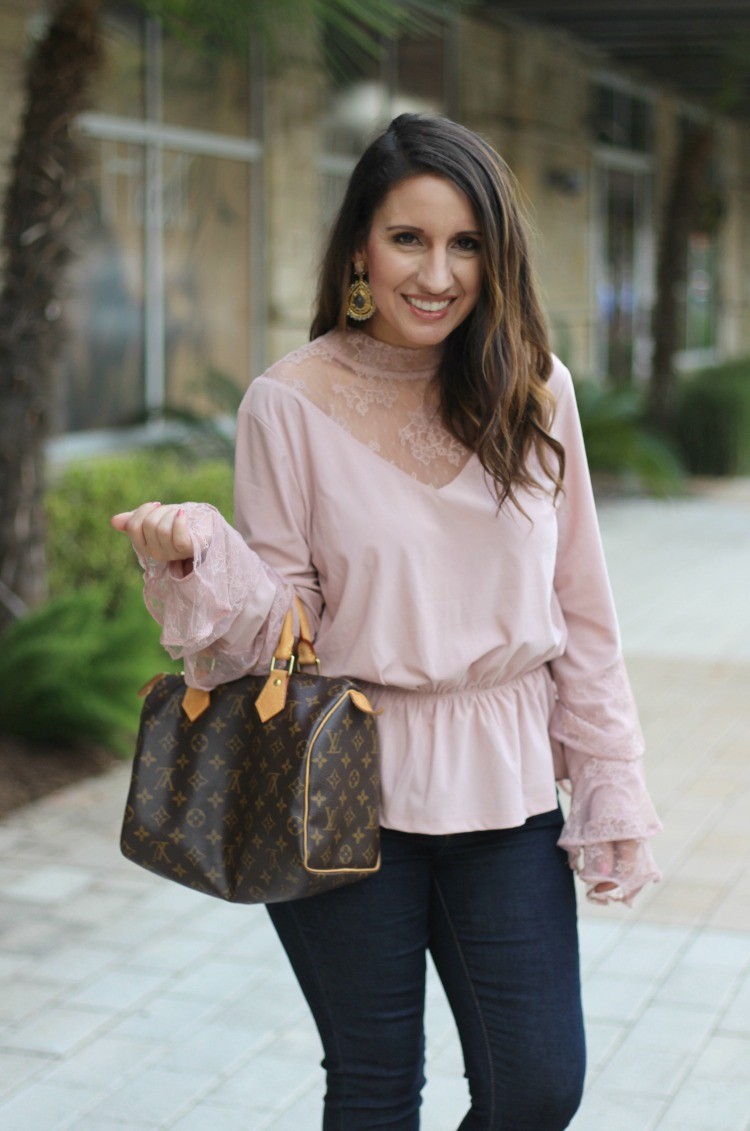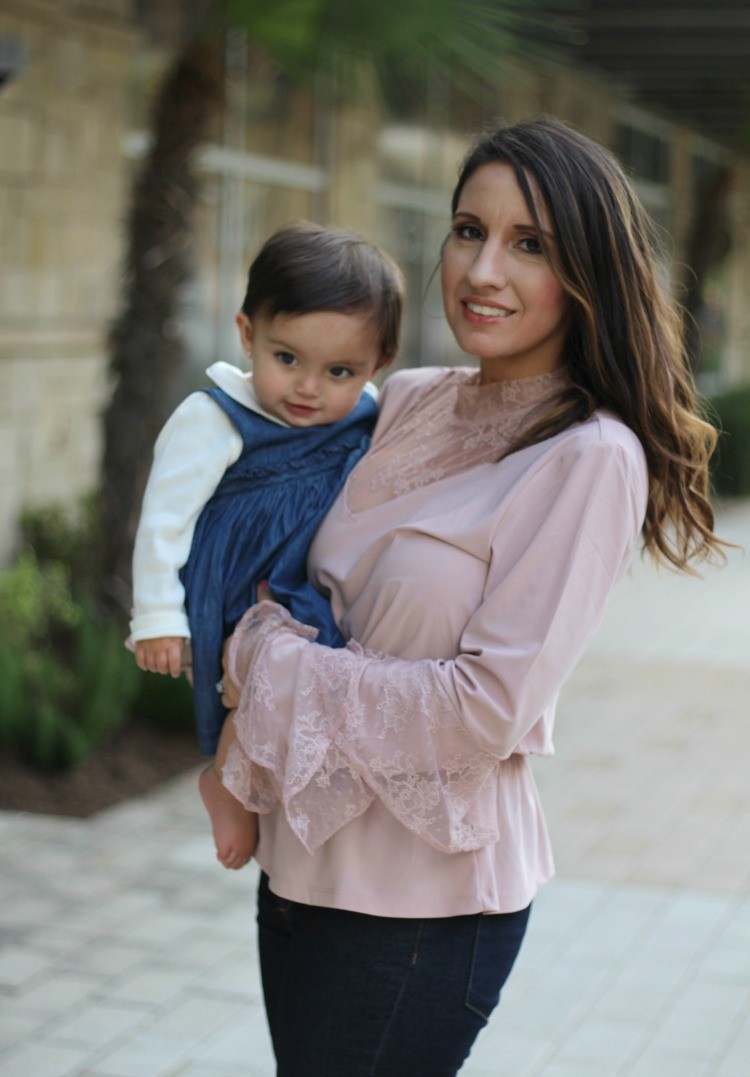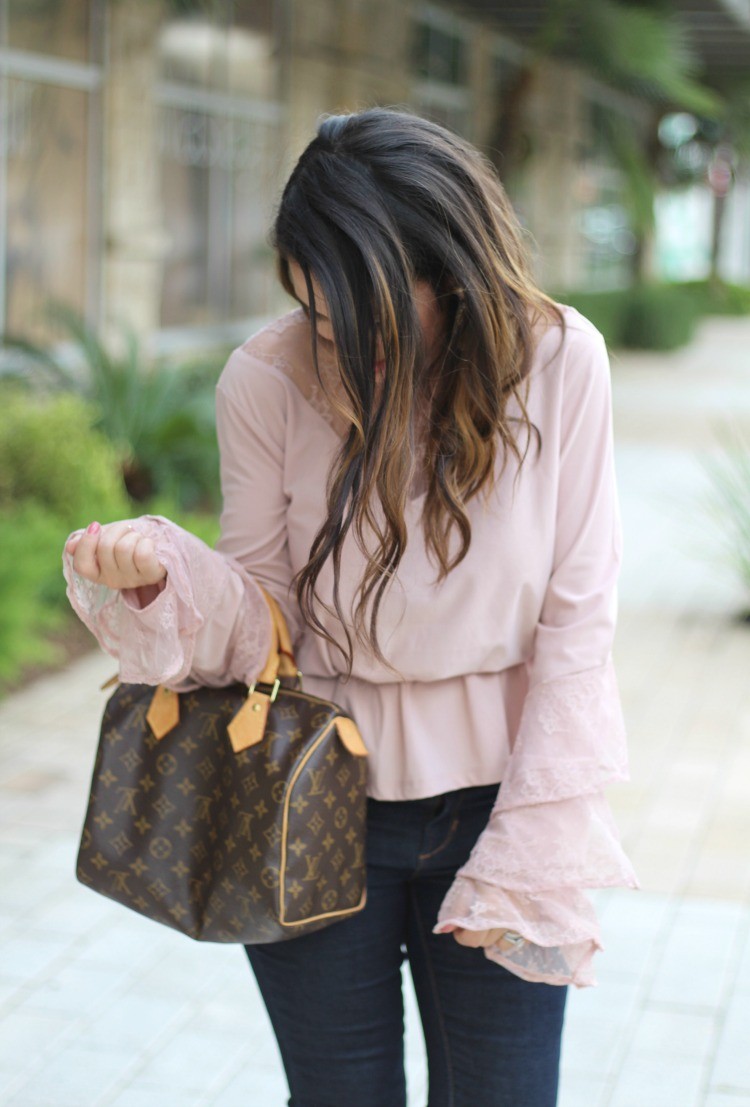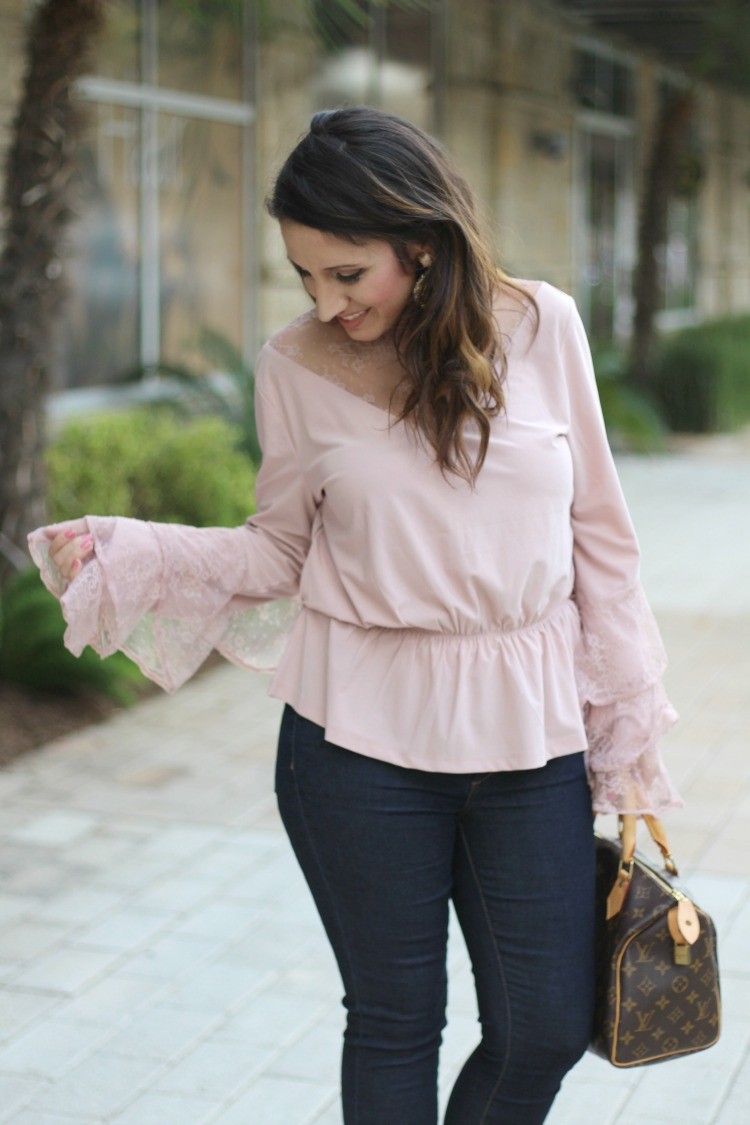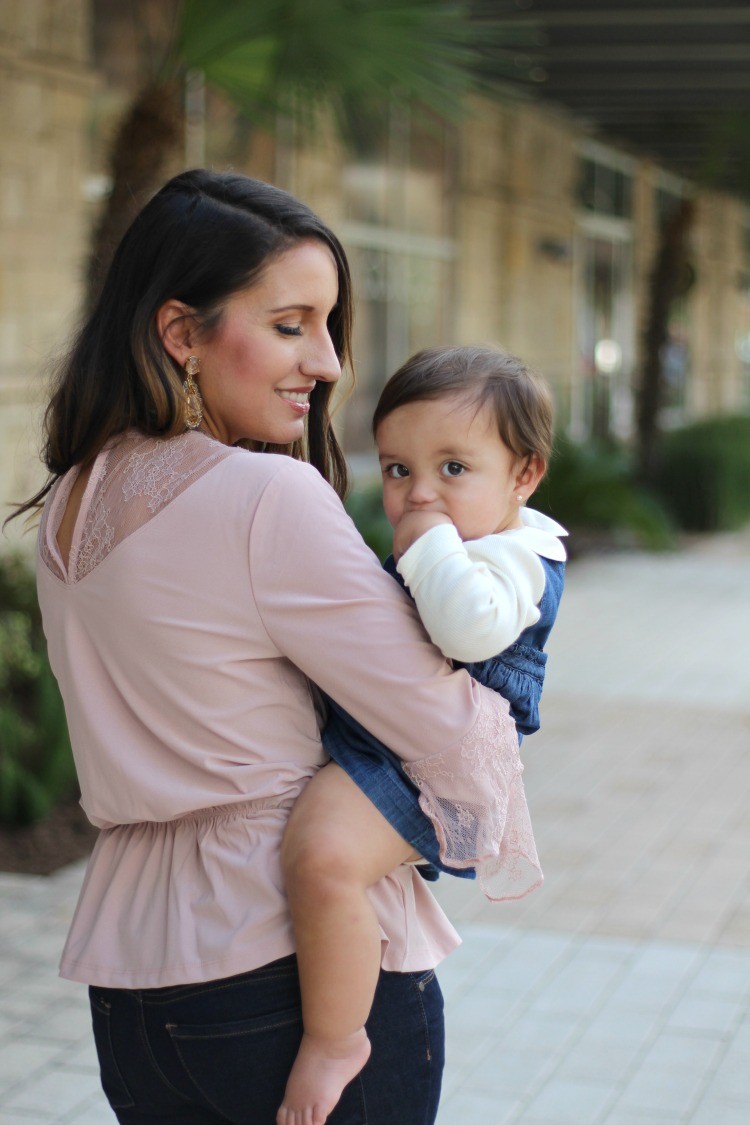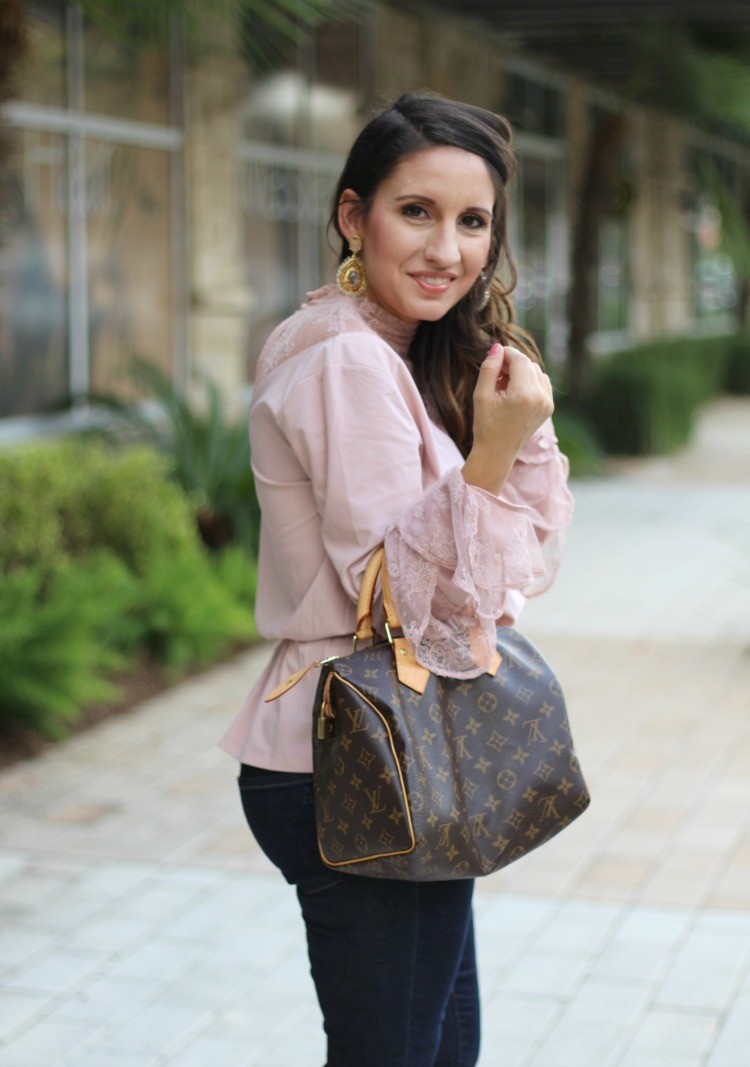 Outfit Details
Top:Nordstrom (runs tts) | Denim:Nordstrom | Shoes:Target | Handbag:Louis Vuitton (similar style great fall bag!!) | Earrings:Lisi Lerch old (these are so similar and so cute!) | Watch:Michael Kors | Lips:Apple Cider from Lipsense
Sofia's Outfit
Dress:Gap Kids sold out (similar and under $13) | Onesie:Gap Kids
Sharing my sweet Sofi on the blog today. I still can't believe she is going to be one at the end of November. I feel like it was just yesterday I was looking at her in awe that this little tiny human was mine. I'm pretty behind on planning her big first birthday because our plans were up in the air. I haven't picked a birthday outfit for her yet because it's so hard to choose. She looks so cute in basically everything. I might be a little biased. Hehe!!  I love taking Sofi's dresses into the fall with these cute peter pan collared detailed tops.
It will probably come to no surprise that I love tops in the pink color family. This top has the prettiest lace detail. I'm so glad this trend is coming back even stronger because I love how romantic lace details feel. At first, I wasn't so sure about the bell sleeves, but let me tell you I absolutely love this trend. It adds a little extra drama which I'm all about it. This is totally my favorite kinda drama I'm all about. Hehe!!
I know I've talked about the Articles of Society brand, but I gotta share them will Y'all again. They fit really well and have the perfect amount of lycra in them. As someone with a bootie where the pockets hit really makes a difference. Yes, that is totally a thing. If they don't hit the right spot they can give totally give the bootie a super weird look. These hit at the right point and are under $60.