This post contains affiliate links, which means I receive a commission if you click on a link, or make a purchase using the links in this post.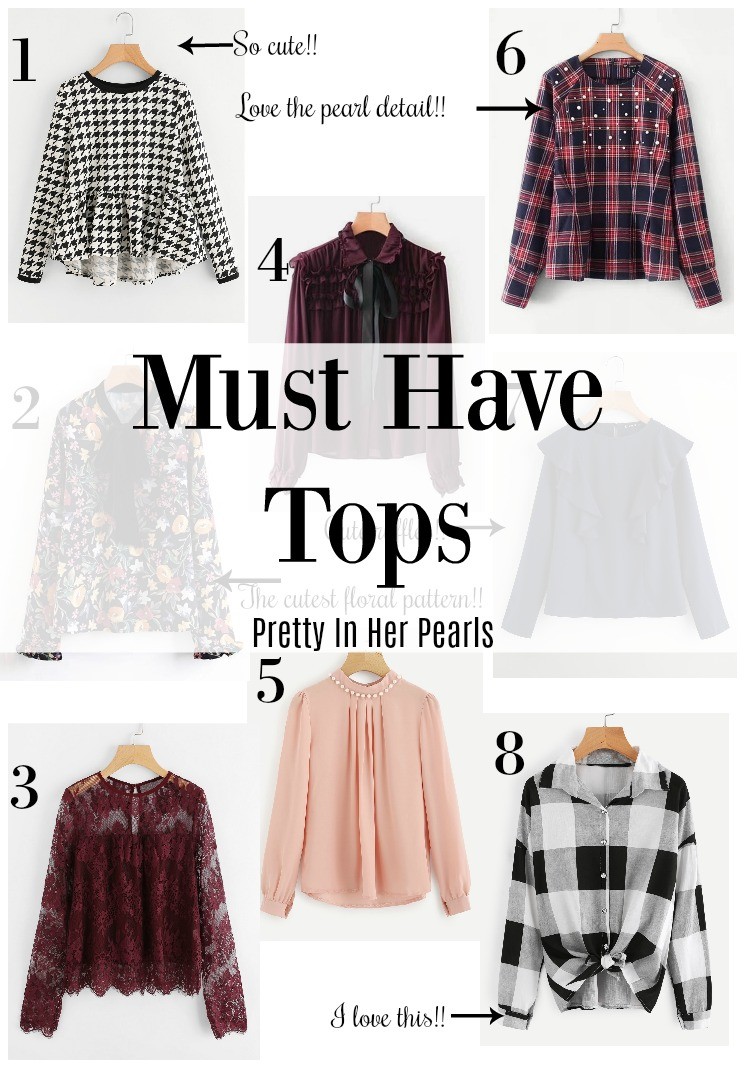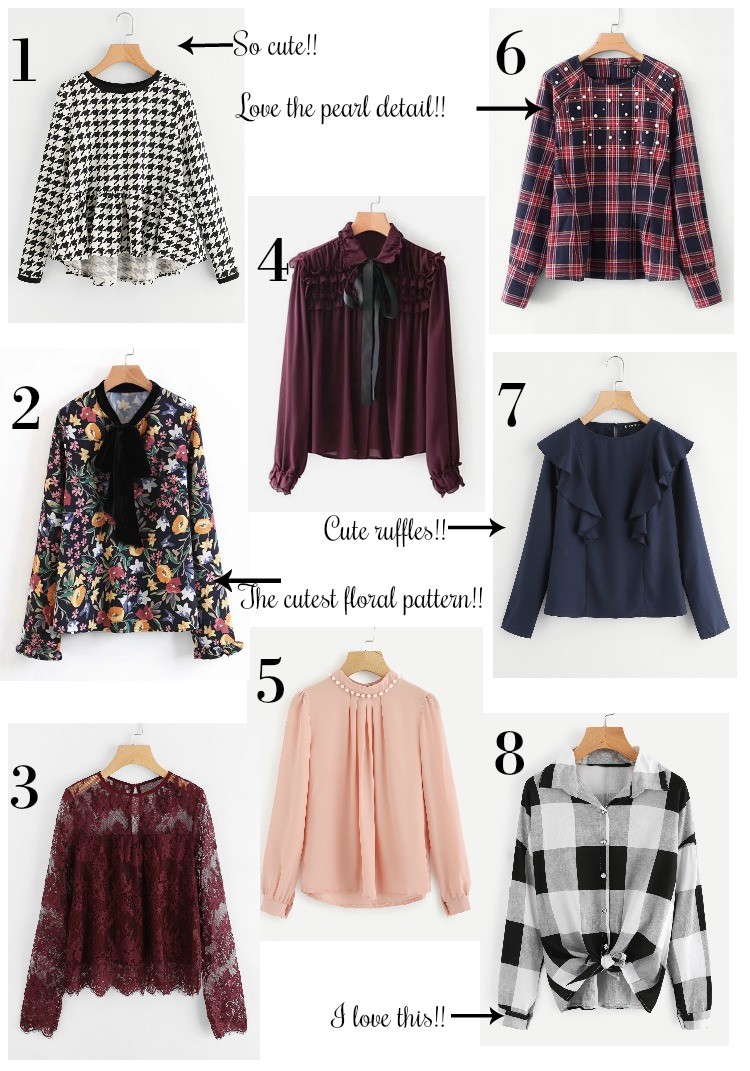 Today I'm rounding up some of my favorite tops. These are so cute and perfect for lots of occasions.
Hi, guys sorry to keep this so short and sweet, but it's been one of those weeks. The crazy thing is it's only Wednesday, and with the snow and ice, my munchkins are home with me 24/7. Thankfully the kiddos have only had a few fights. My son loves basically anything Sofi is playing with, and Sofi loves anything he's playing with. So it makes for some interesting days.