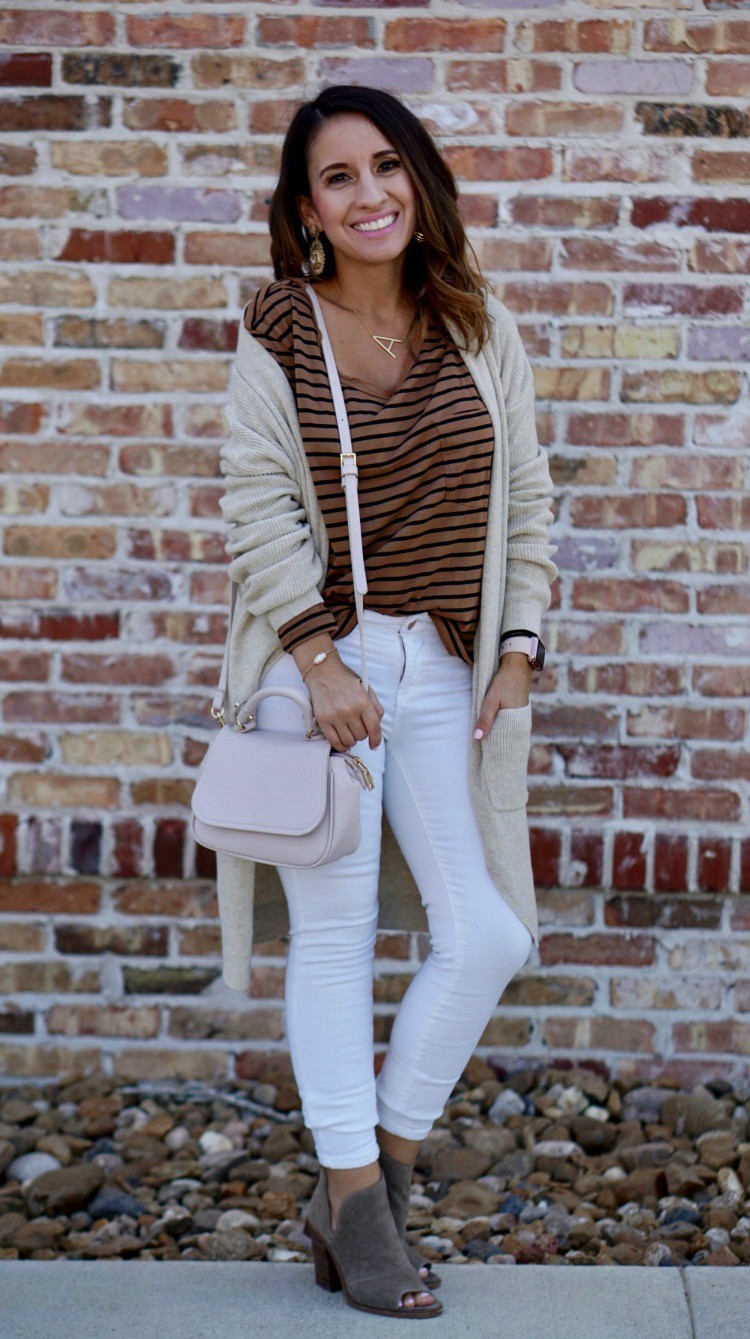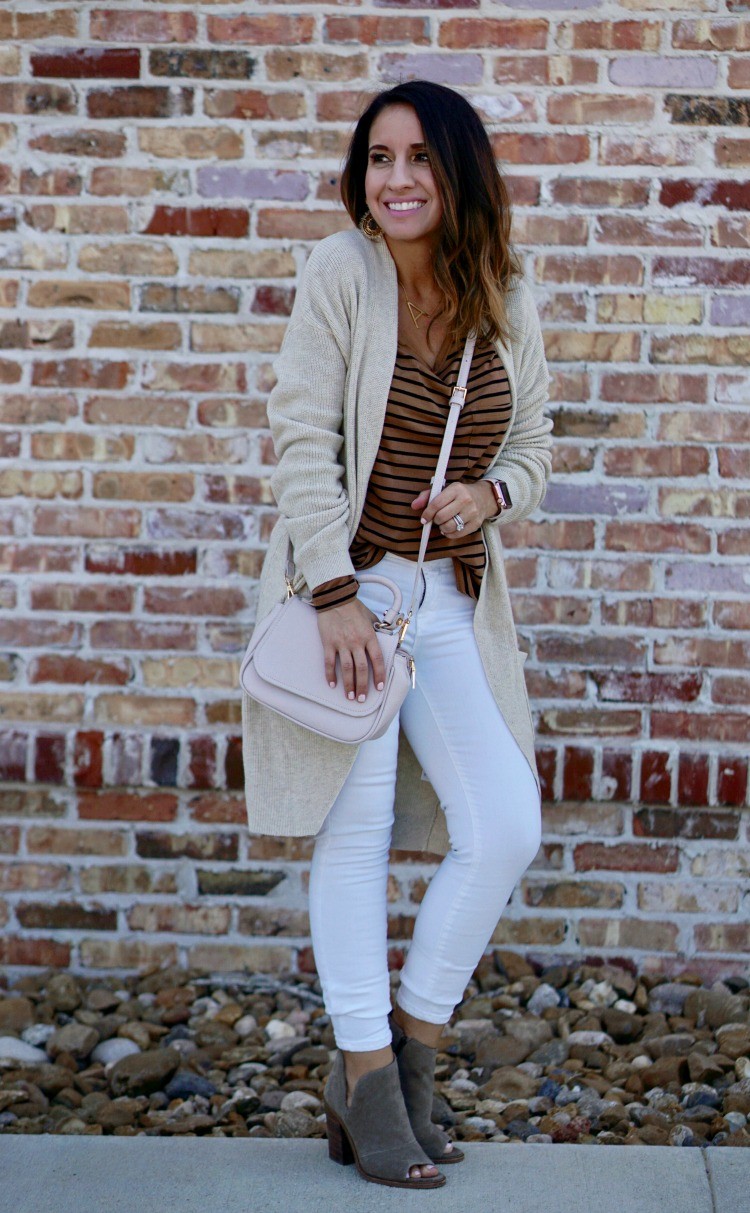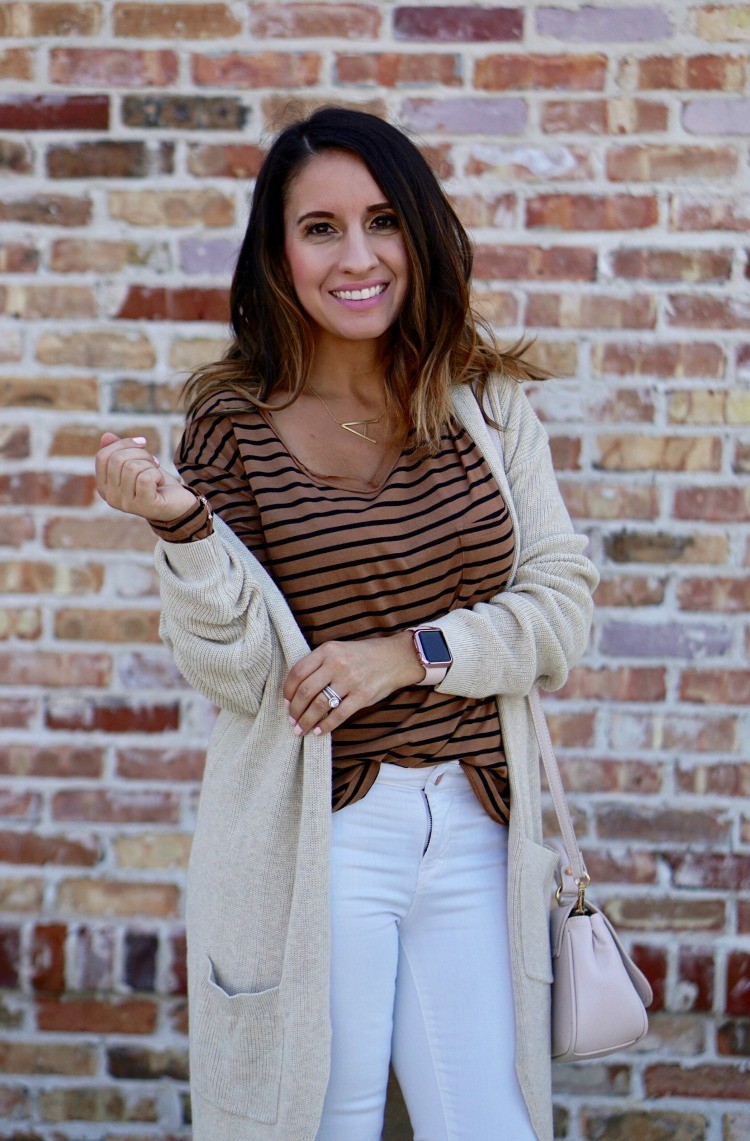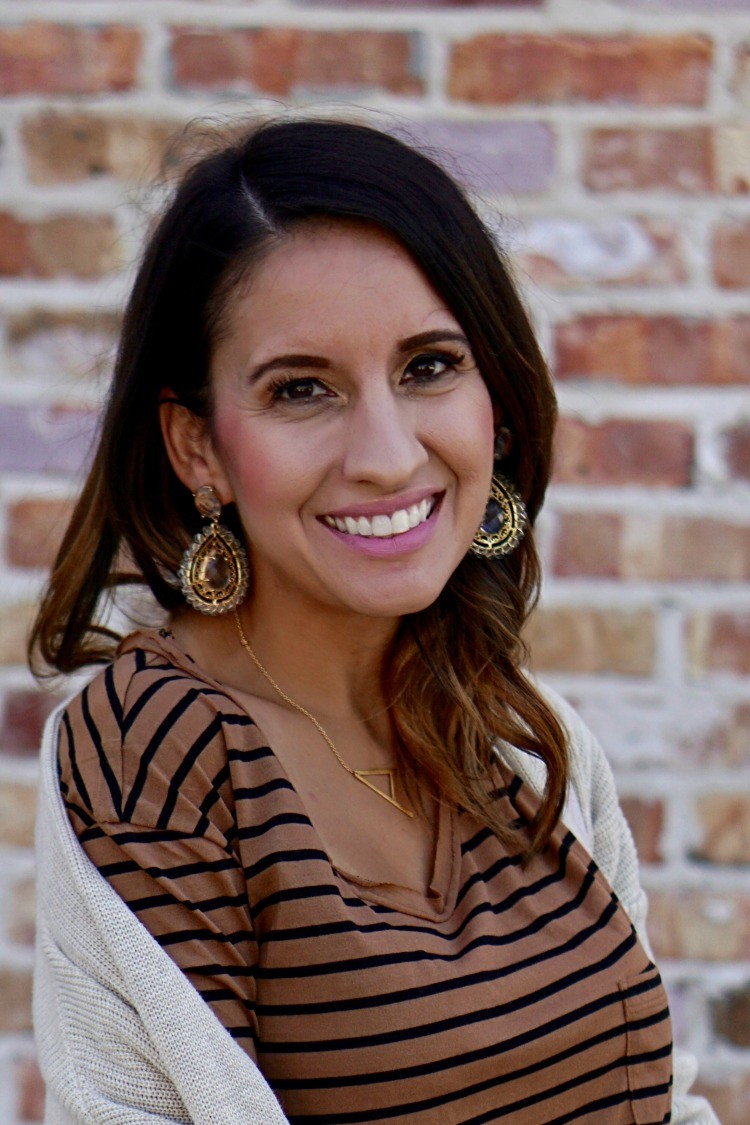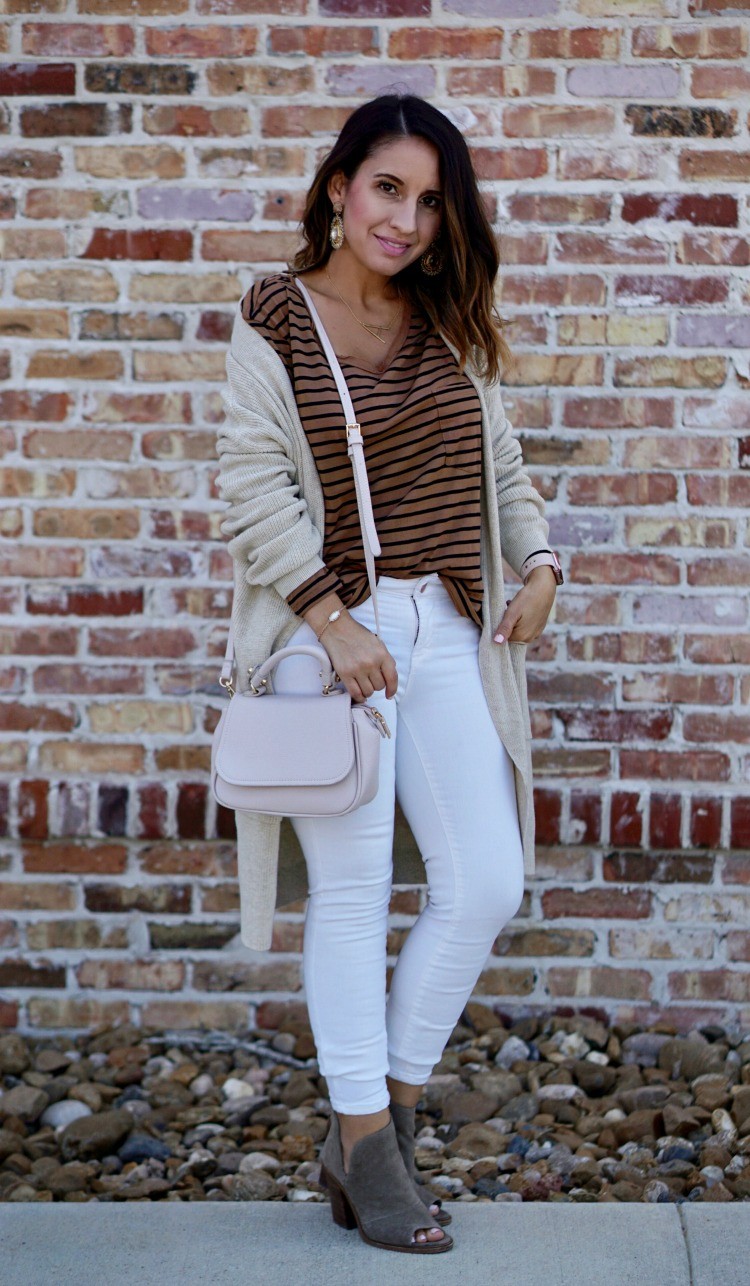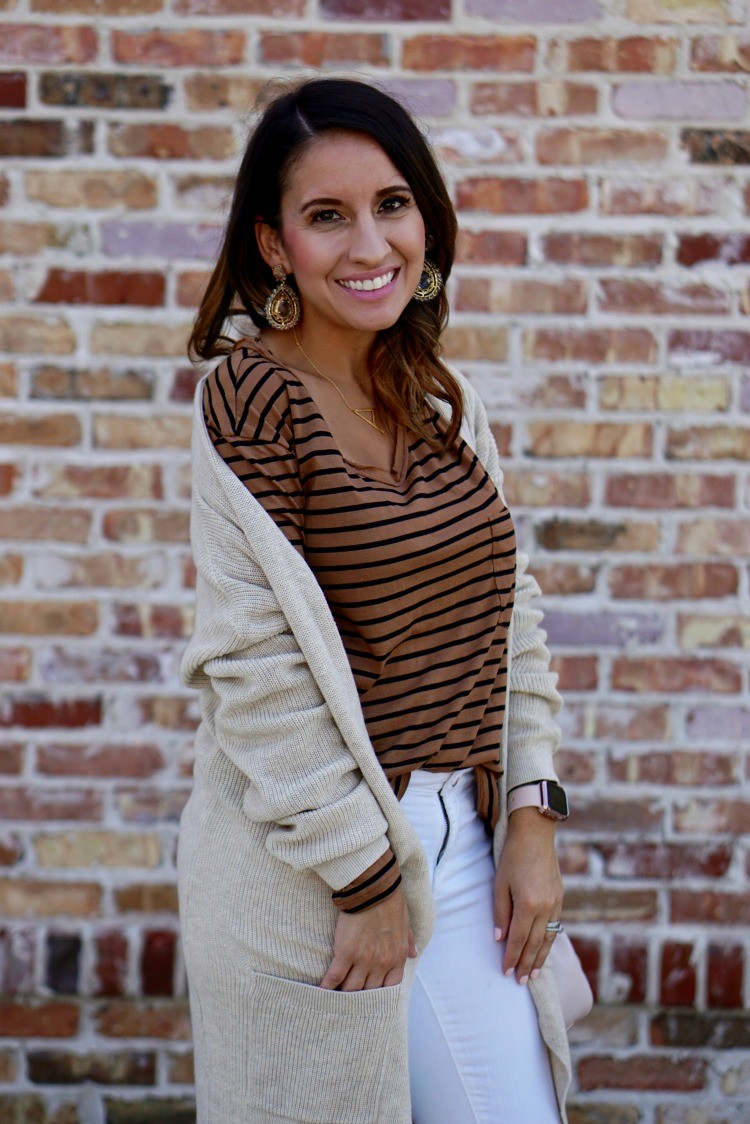 Cardigan:Nordstrom | Top:Nordstrom (This color combo is sold out but it's available in a few colors plus back and white.) | Denim:Old Navy (Love these and they're under $30!) | Shoes:Vince Camuto | Earrings:Lisi Lerch | Necklace:Anthropologie | Bracelet:Kendra Scott | Watch:Apple Watch | Lips:Whirl and Snob on top
Hey, Y'all! Happy Friday! We made it through another week and the weekend is basically almost here. That calls for a round of something tasty to celebrate. This week has been a long one full of trying to organize my house aka my life. This is something that does not come second nature to me at all. I wish I was one of those people that thrived on organization but I'm pretty content usually in my chaos/ unorganized life that I lead. Well, I am trying to do better in my day to day life and so the organizing has begun. For now, I'm going through my two kiddos closets. Sofia's closet is going to take me a few days because I put off getting rid of the clothes she had grown out of for way too long. Procrastinator in the house. I'm nowhere close to being done, but I'm taking it one room/area at a time. I'm hopeful I'll be done sometime this year. All kidding aside I'm excited to tackle this project and hopefully be done in the next few weeks. It takes time to go through all the clothes and stuff we accumulate. Hopefully doing this will streamline the rest of the household. Since both of my babies are starting to MDO in a couple weeks.
I think I've talked your ear off about my goal to get organized. We have to chat about one of my favorite outfit combos to transition into fall in that literally has the best neutrals in it. I love white and off-white together so much. It just has a high end feel to it. It makes me feel like I'm in a Ralph Lauren ad or something. Never a bad way to feel. We have to talk about the elephant in the room. My hair looks bananas. I think it was like my hair said I quit the day I wore this outfit. Which I don't blame it since I had to move my hair appointment twice. Seriously sometimes getting to appointments that are for me feel like a darn Nasa launch. I'm hoping this part gets easier in time.

Shop The Post