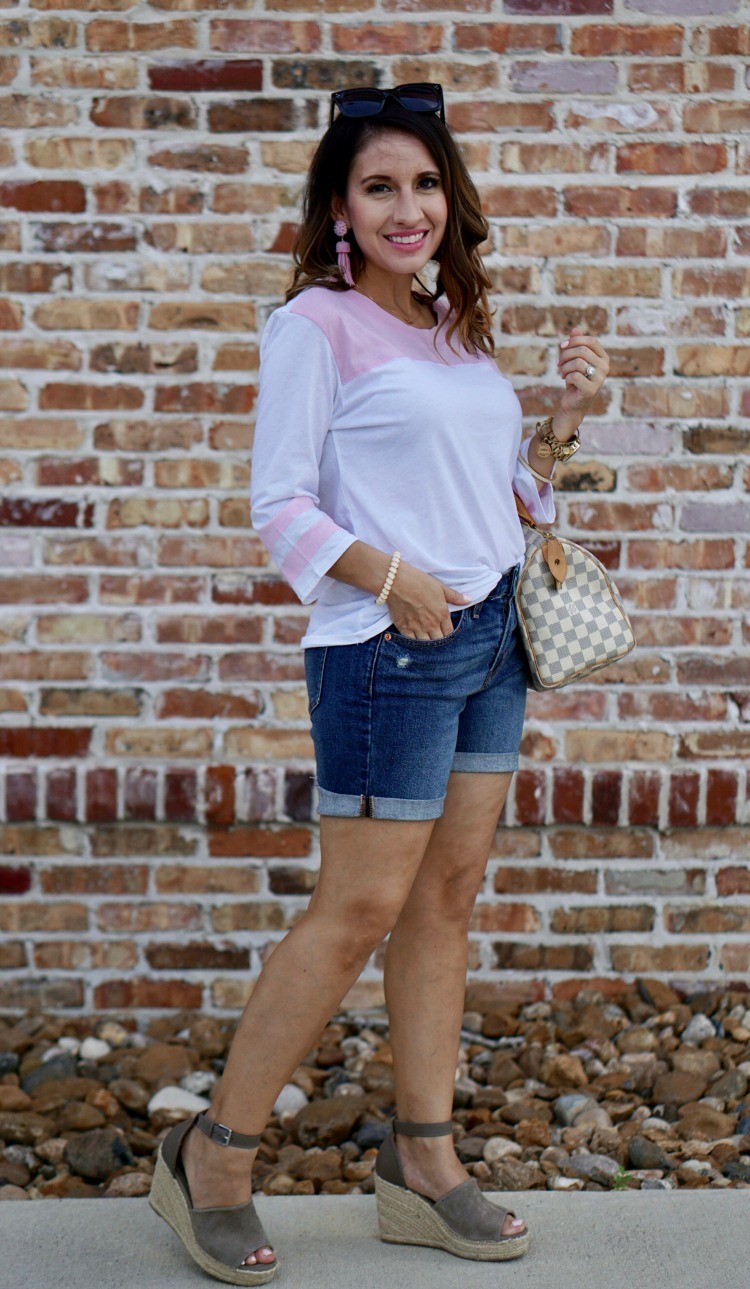 T-Shirt:Nordstrom | Short:GAP | Shoes:Steve Madden | Handbag:Louis Vuitton (similar style) | Earrings:Lisi Lerch | Bracelet:Alex and Ani, Kate Spade | Watch:Michael Kors | Lips:Istanbul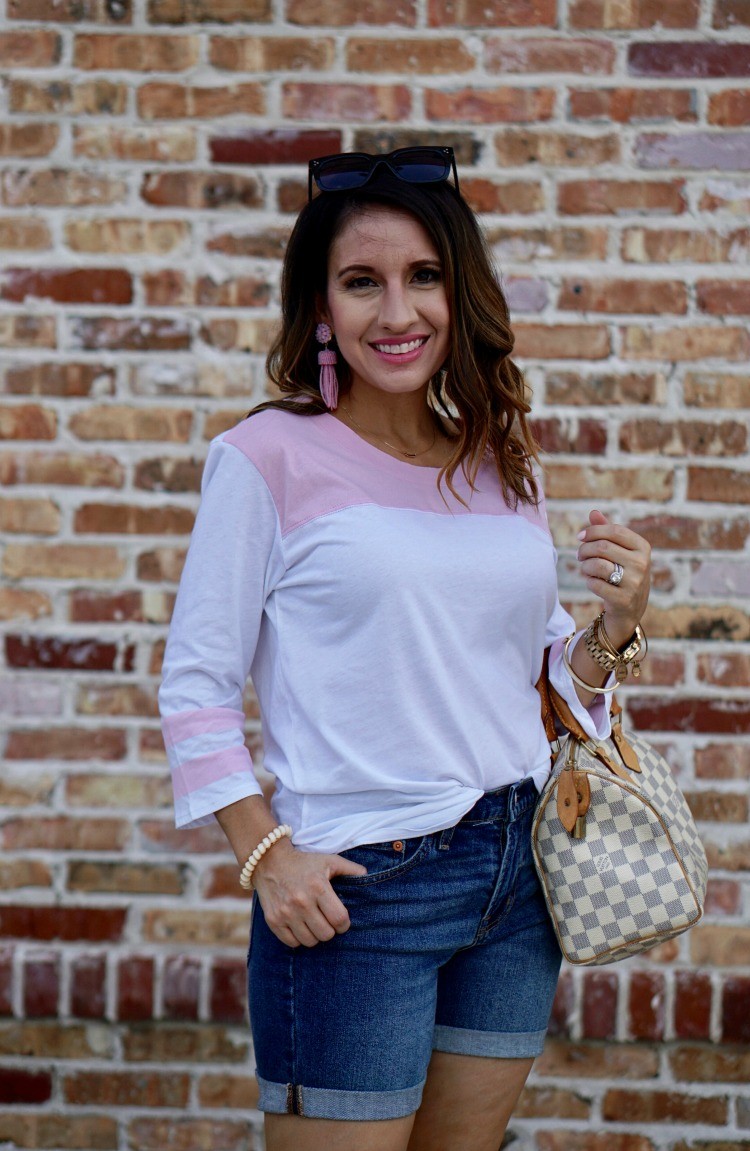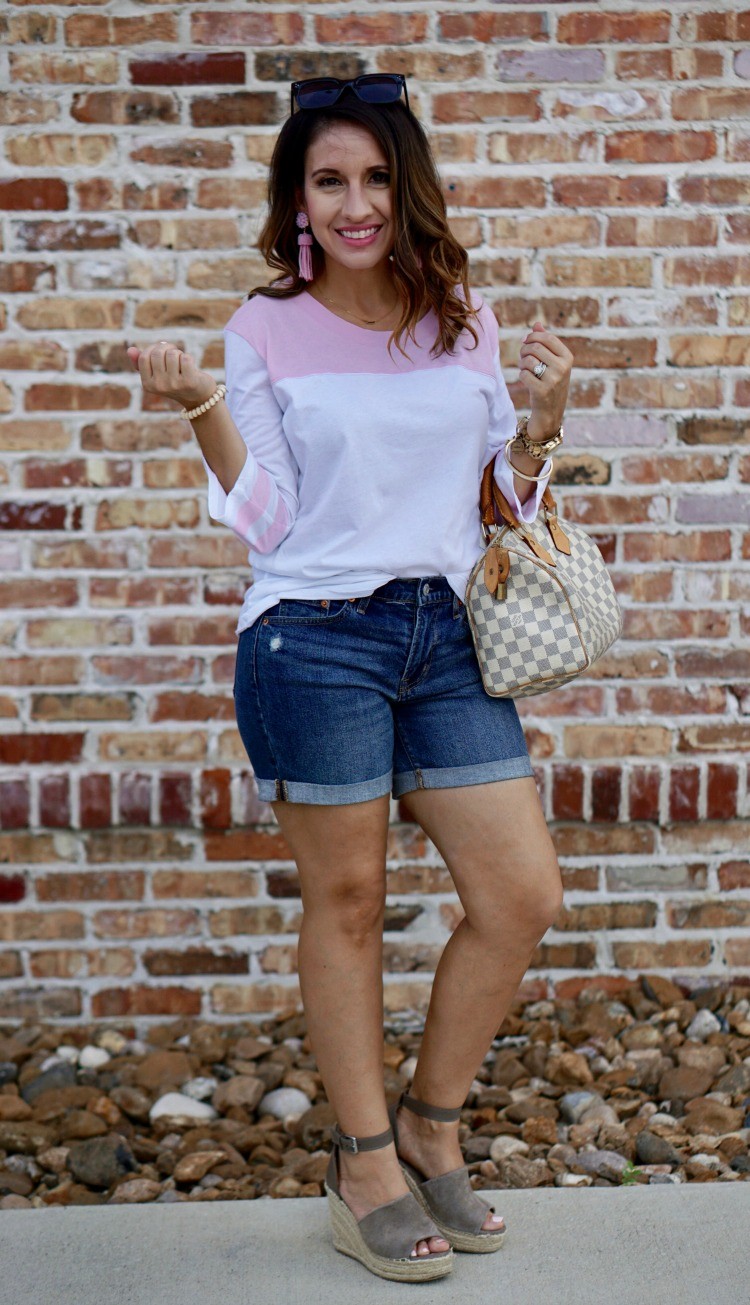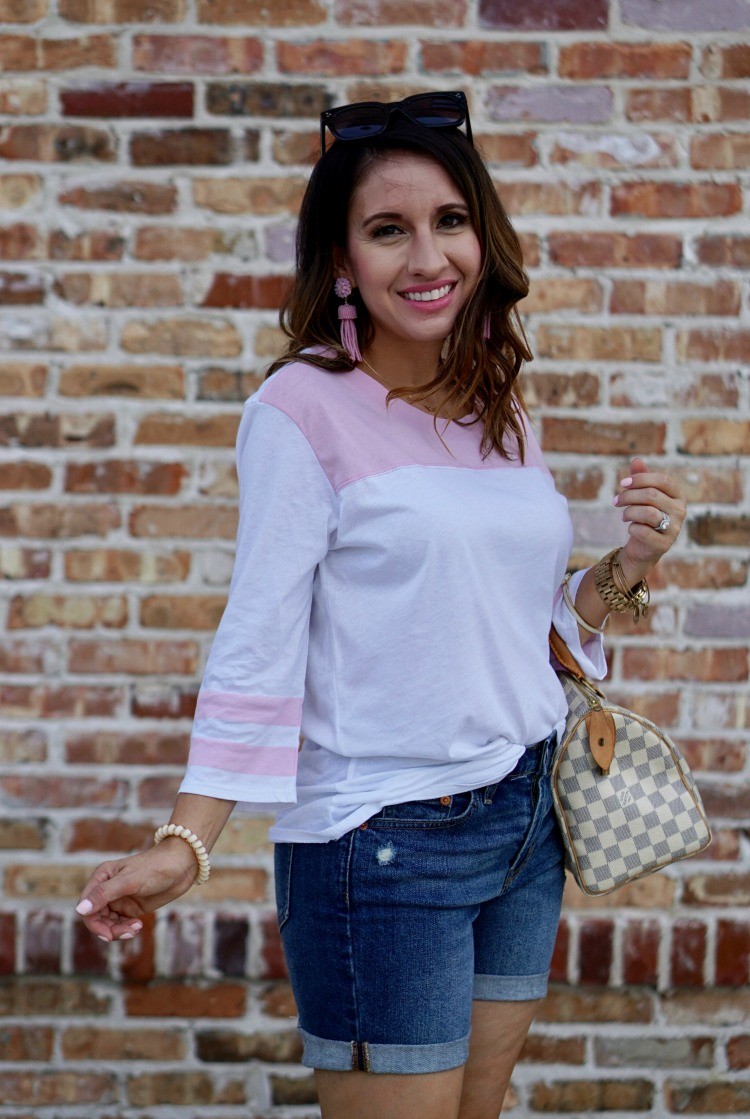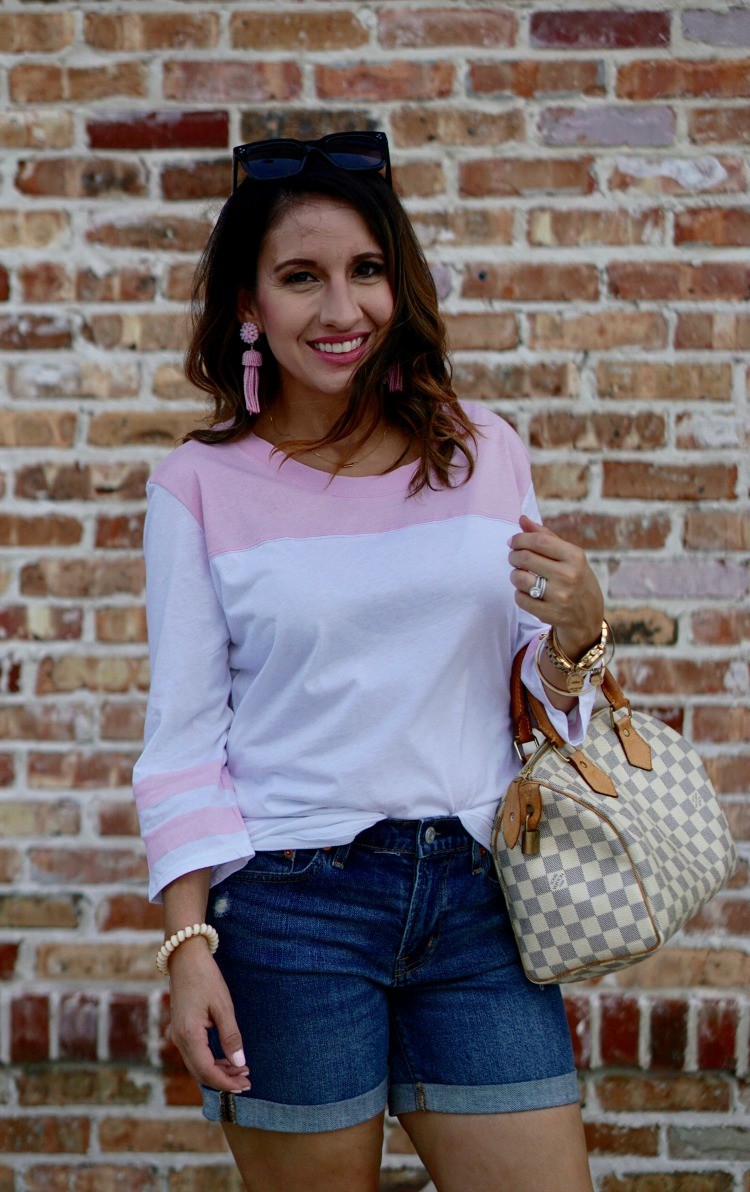 T
Good morning!! This weekend feels like it flew by but thankfully it's a short week. College football starts this Thursday for the Amores household and I'm actually kind of excited. Before we had kids I would Pinterest while Manny watched UCF (University of Central Florida) play. Sometime between being pregnant with Pookie and not being able to mindlessly pin away, I started to pay attention. So I am no expert at the game of football, but thankfully I can somewhat follow the game now.
In honor of the college football season being basically here, I am wearing the cutest football tee that comes in an aqua color too, that is super cute. I wore it with these cute shorts that aren't too short or too long. I love these because you can roll them up one more time and they are a little shorter or wear them like I did. Even worn at this length they don't scream mom shorts. Which is really nice because I'm a cool mom, right? Hehe!
Alright, thank you all so much for stopping by to show me some love! It means the world to me and makes this blogging journey possible.

Shop The Post