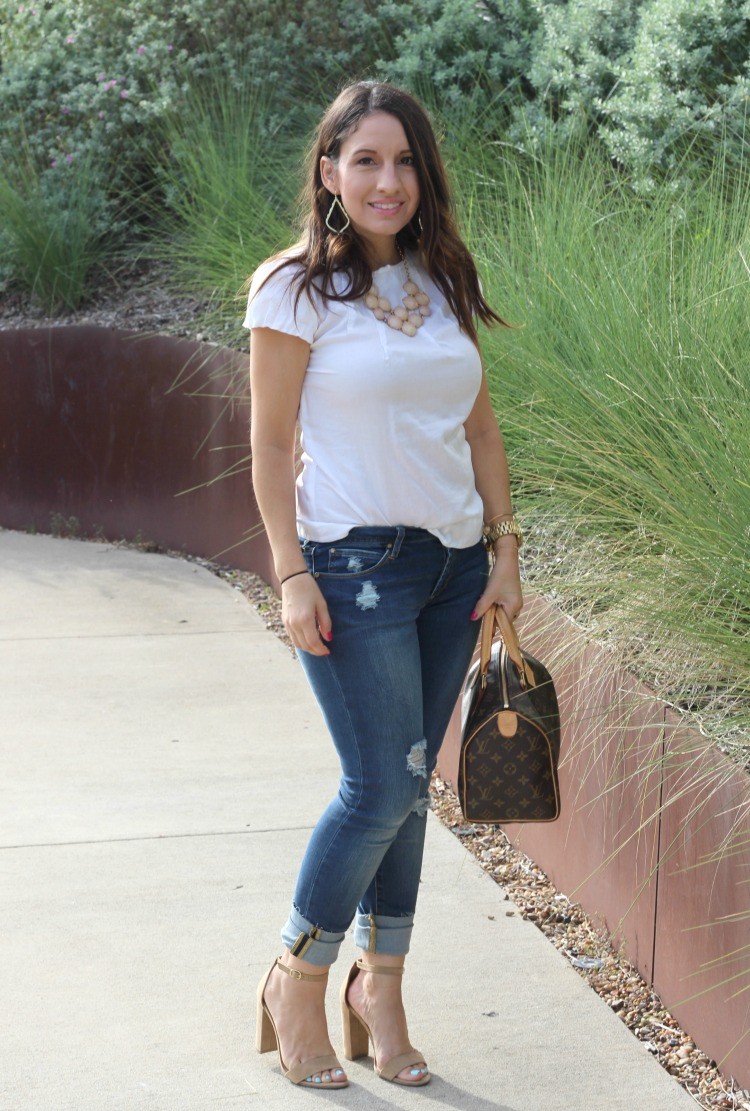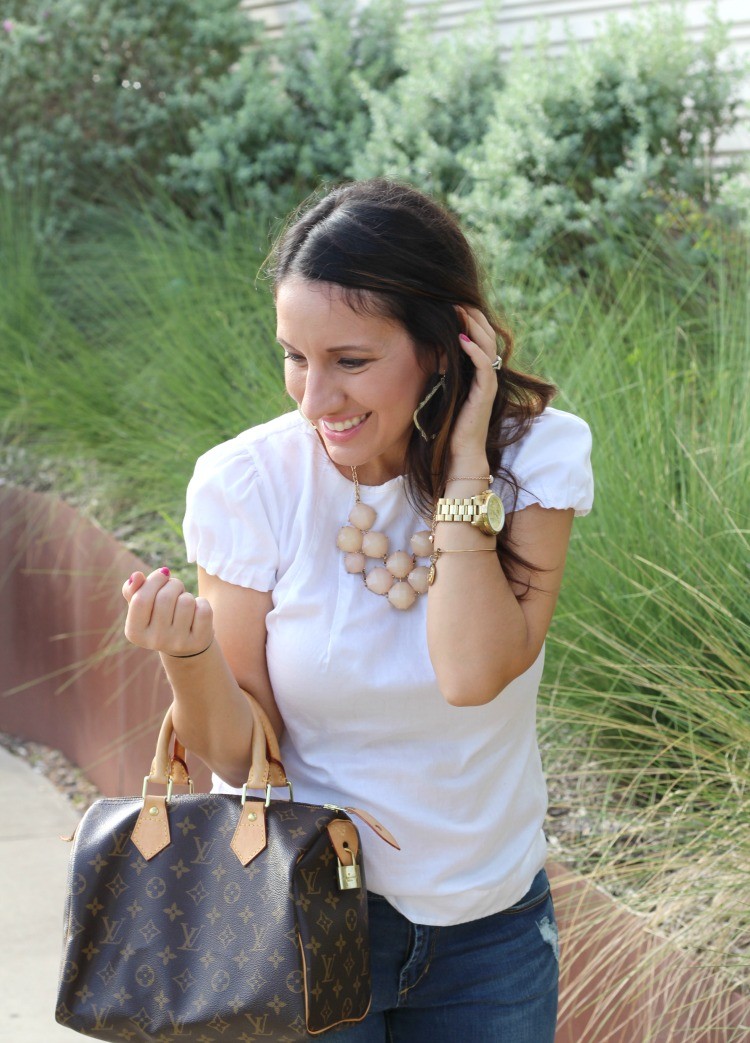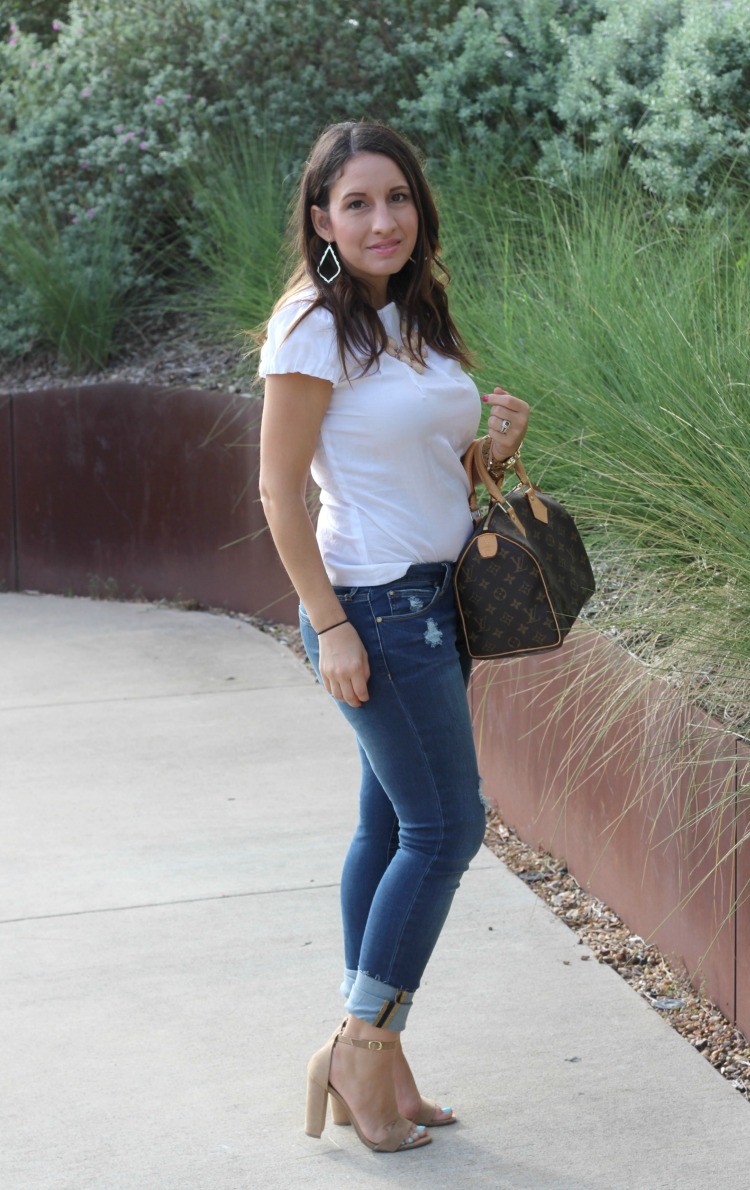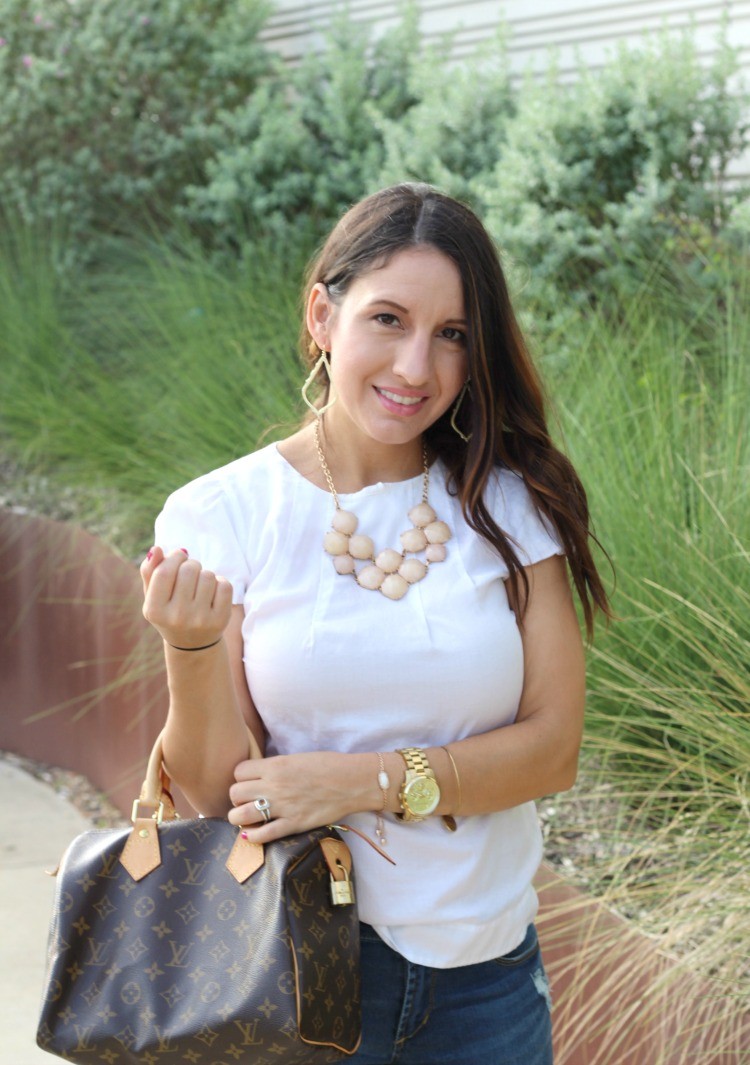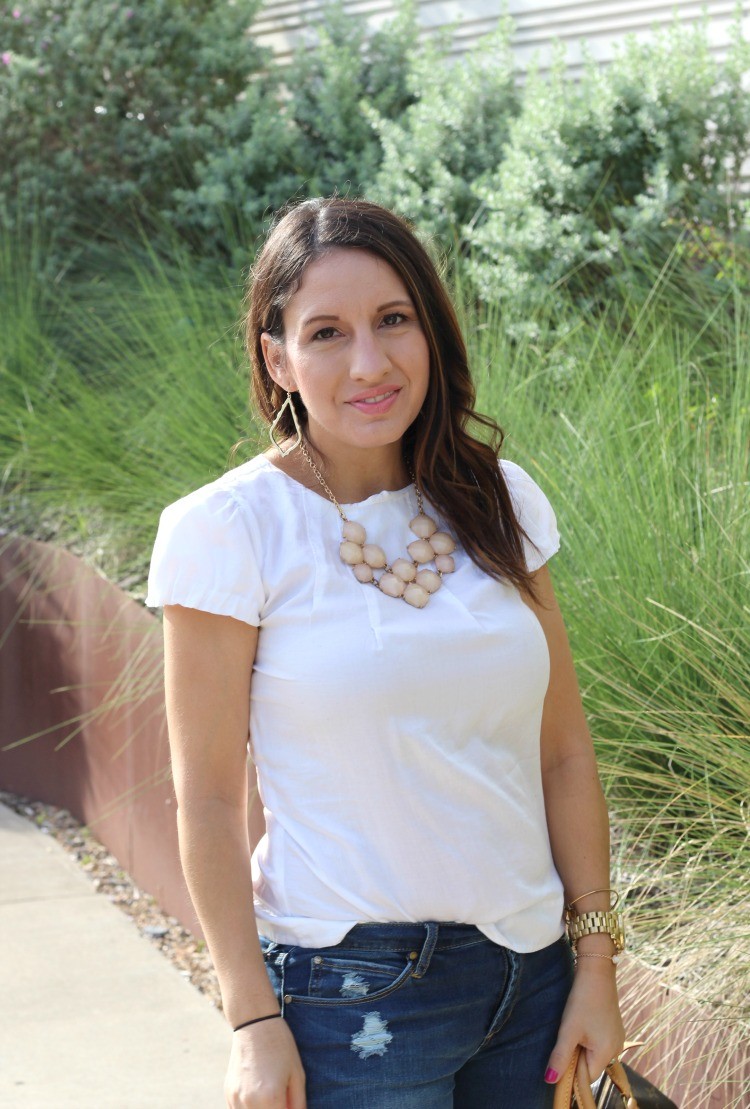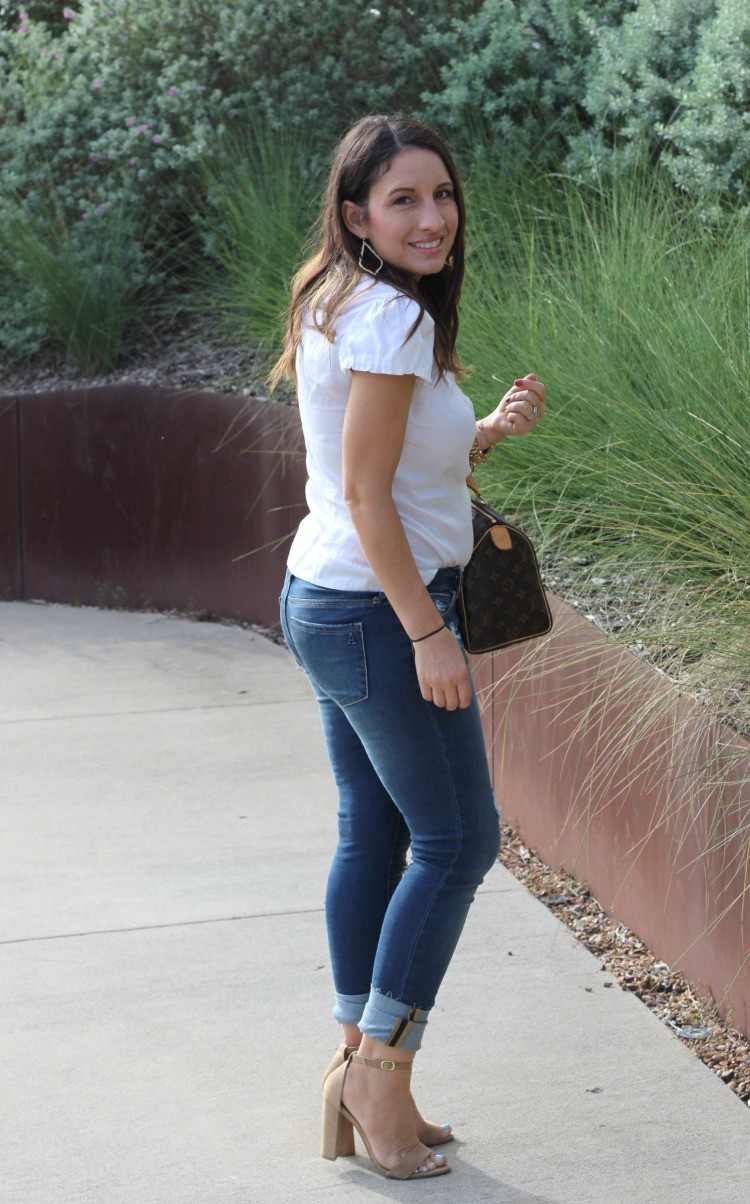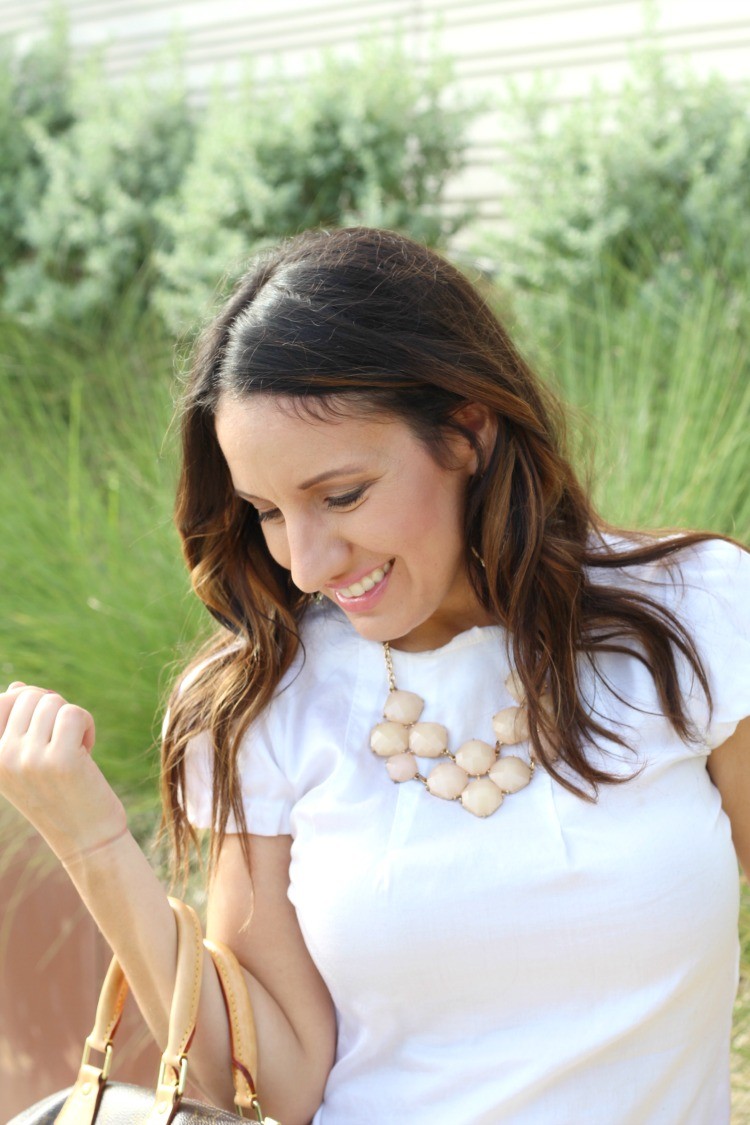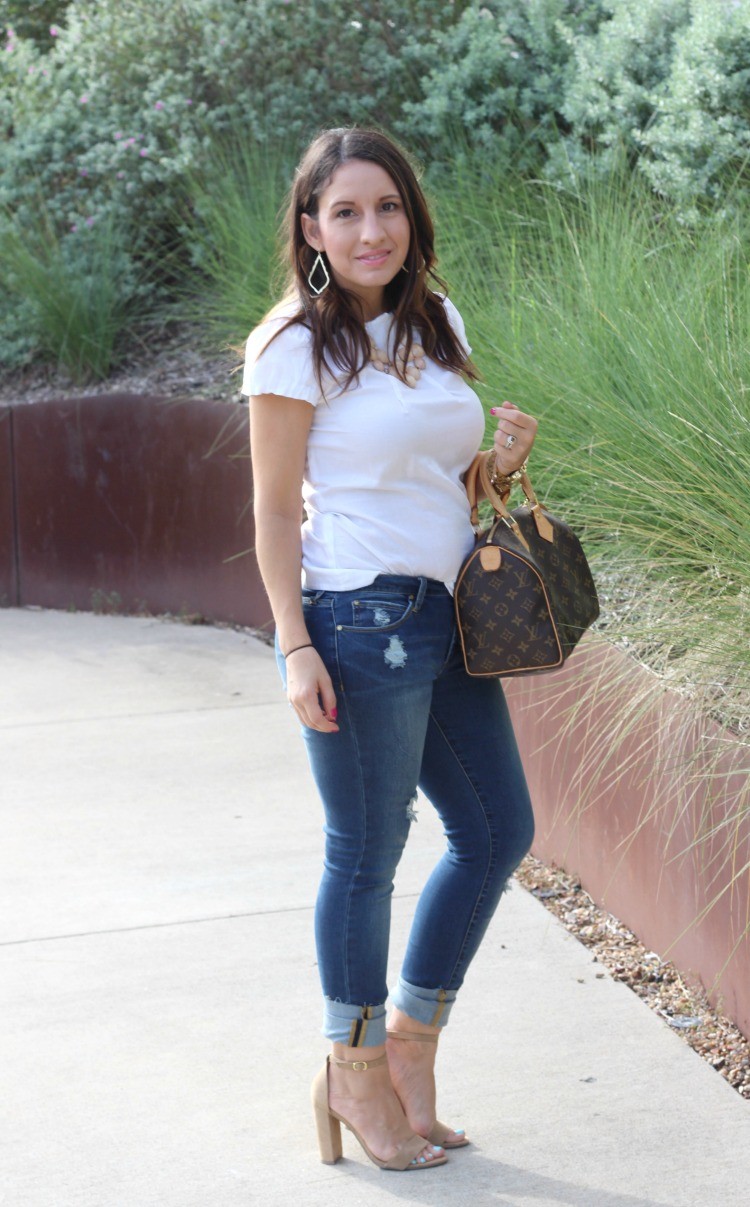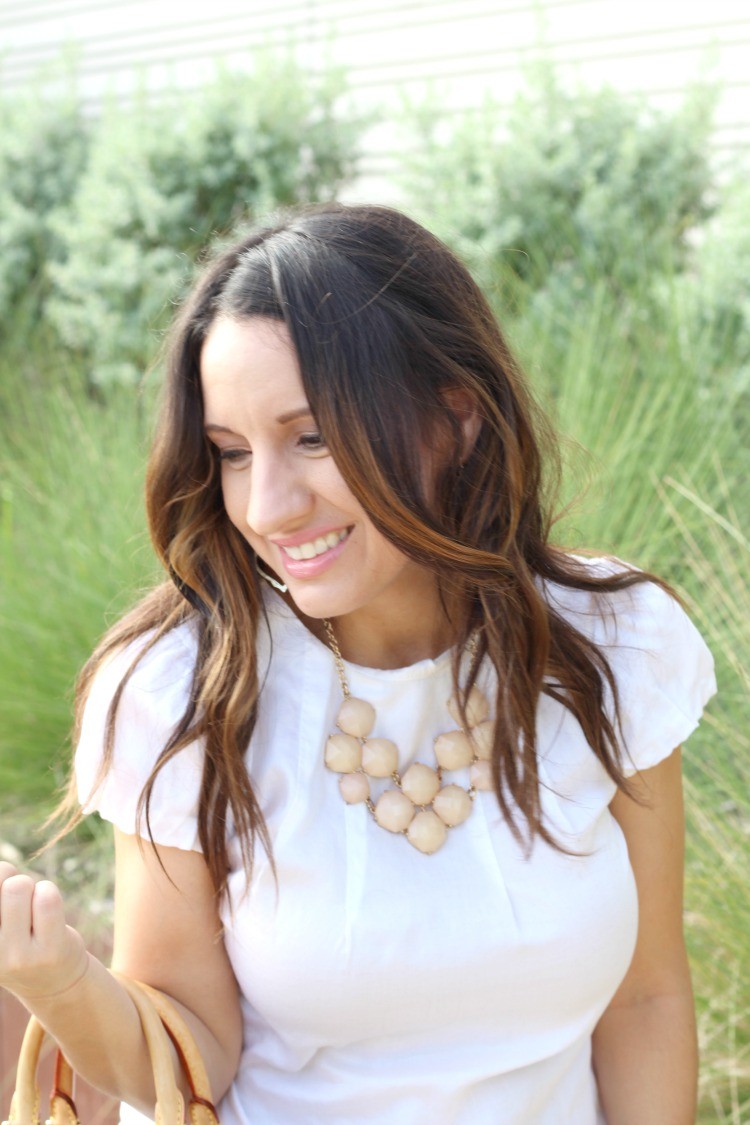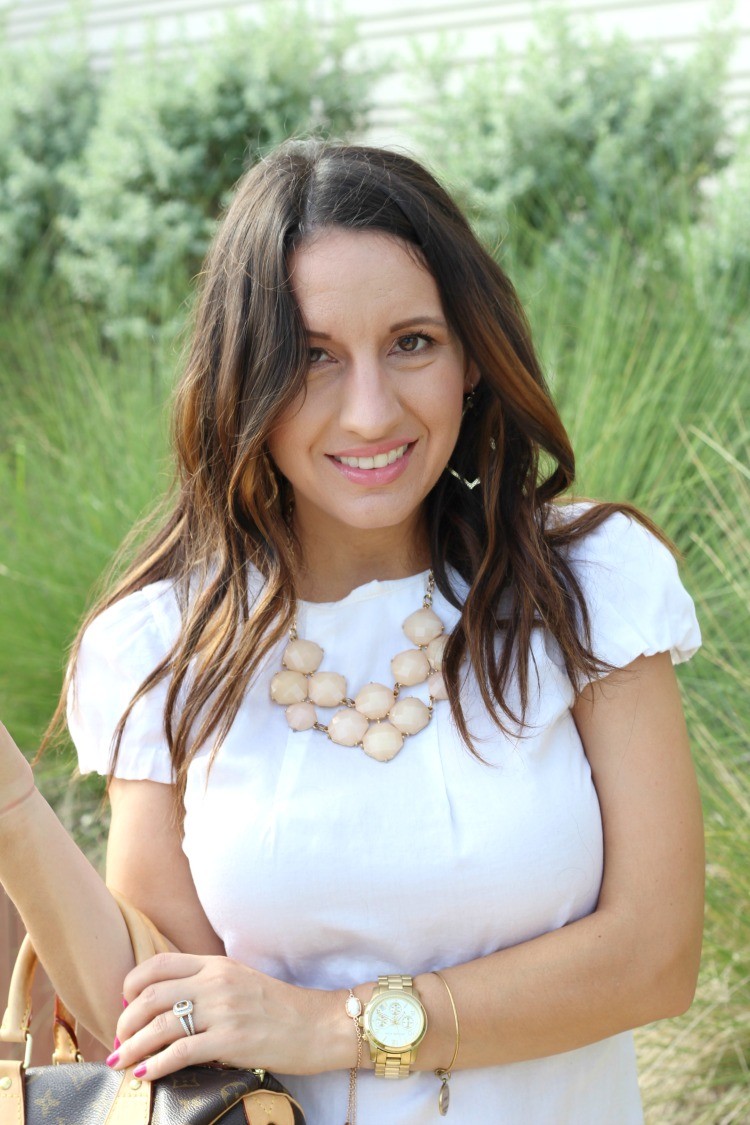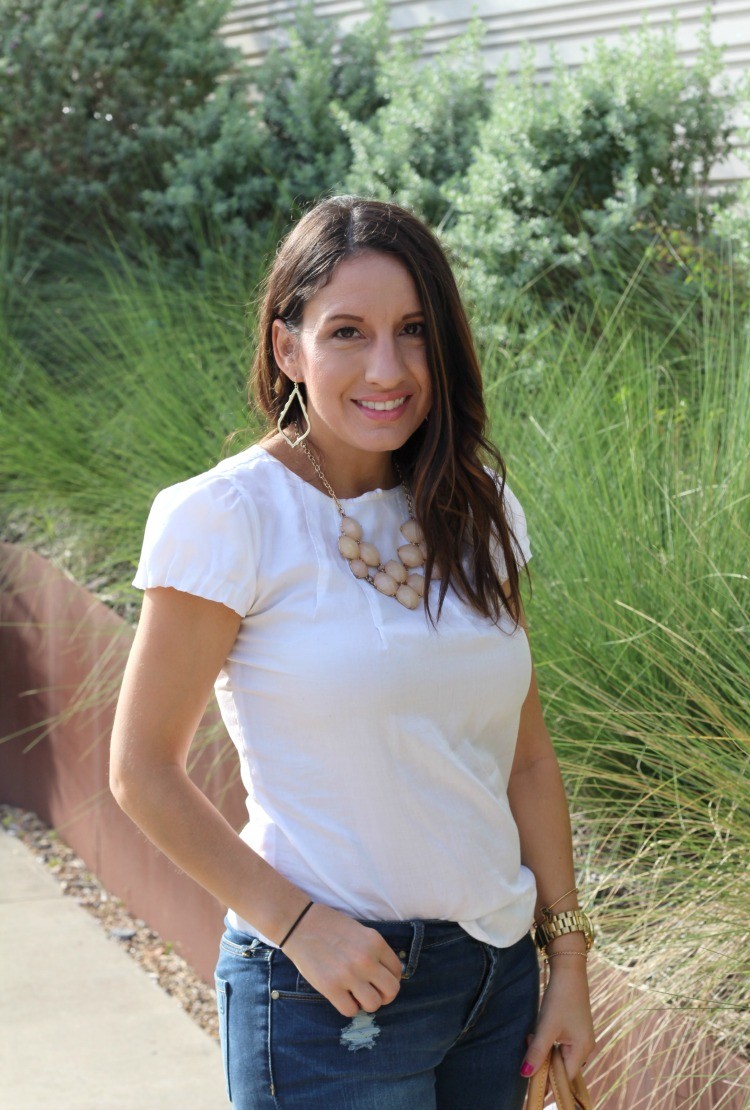 Top:Gap old (similar style it comes in 5 colors!!) | Denim:Nordstrom Love these jeans, and they are $64!! Size down one size!!) | Shoes:Target (These are awesome Sam Edelman dupes!! Love!! | Handbag:Louis Vuitton (similar style) | Earrings:Kendra Scott | Necklace:Gift (similar style) | Bracelets:Kendra Scott, Alex and Ani | Watch:Michael Kors | Lips:Angel Food Cake
This month, I've been asking myself three questions before I go shopping. The three questions are can I wear it for mom duty, lunch with the girls/blogger gals, and can it be dressed up. These are literally the three things that I think when I'm shopping. Of course if you're not a SAHM then adjust the mom duty criteria to something like can I wear it to work, or on the weekends. Depending on how dressy your office is the can I wear it to wear question might need to just be can I wear it on the weekends, or in my free time. So, there are of course exceptions to the rule because there are certain pieces you just have to have for a special occassion like an anniversary, wedding, holiday party, or a special occasion date night.
My advice when shopping with those three questions in mind is take lots of different options into the fitting room, and literally ask yourself those three questions. I'll list them below as well. You will be amazed how much it will help you really buy pieces you'll love, and actually wear. I always try to remember to ask myself those questions so I don't have buyers remorse, or  buy clothes that don't fit my day to day lifestyle. My other tip is if you like something that's expensive, but there's a less expensive version that's just not quite as great go for the more expensive version. Otherwise, you'll be forever comparing, and wishing you had gotten the more expensive item in the first place. Just remember to wear it, and then you'll get your return on investment (ROI).That's the only finance term I know, and I use it whenever I'm debating on a splurge item.
3 Questions Every Girl Should Ask Before Shopping
Can I wear it for mom duty
Can I wear it to Lunch with the girls/blogger gals
Can it be dressed up
Thanks so much for reading, and if ya'll have any questions about todays post please ask away. Happy to help.  I hope ya'll have a great weekend!!