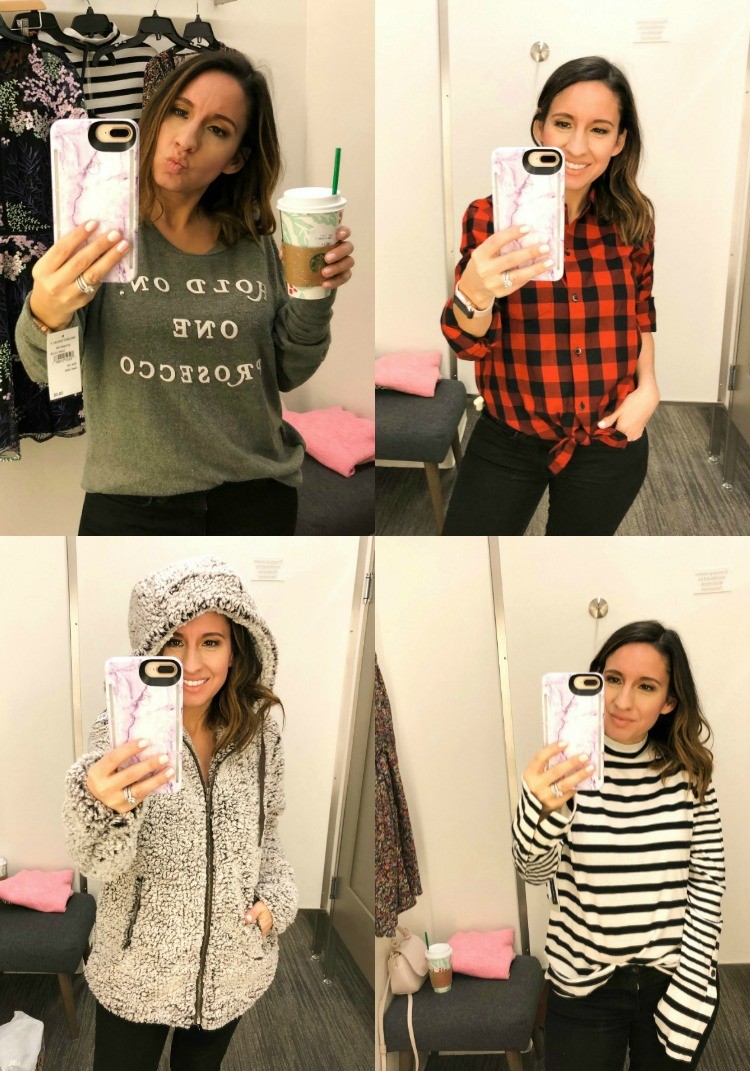 Shop The Post

Good morning! I am burning the midnight oil so to speak to get today's blog post aka try-on session to you. So last week I shared all the dresses I found at Nordstrom in Monday's try-on session. You can find that post here. I break down the sizing, pricing, and what I think of each dress.
Here's what you can expect from today's try-on session which is all about the tops, sweatshirts, and one really comfy pair of pants that made the cut. Treat yourself to these they are so comfy. I promise you will thank me later. Okay, I got a little sidetracked but here's what you can expect today. First try-on pictures, sizing, pricing, and what I think of each item. You can go to my Instagram account to see the try-on session videos on my stories. I will keep this in my try-on session Instagram highlight. So it is super easy to get back to. If I don't answer a question you have please send me a message or leave a comment.
Alright, let's get started!