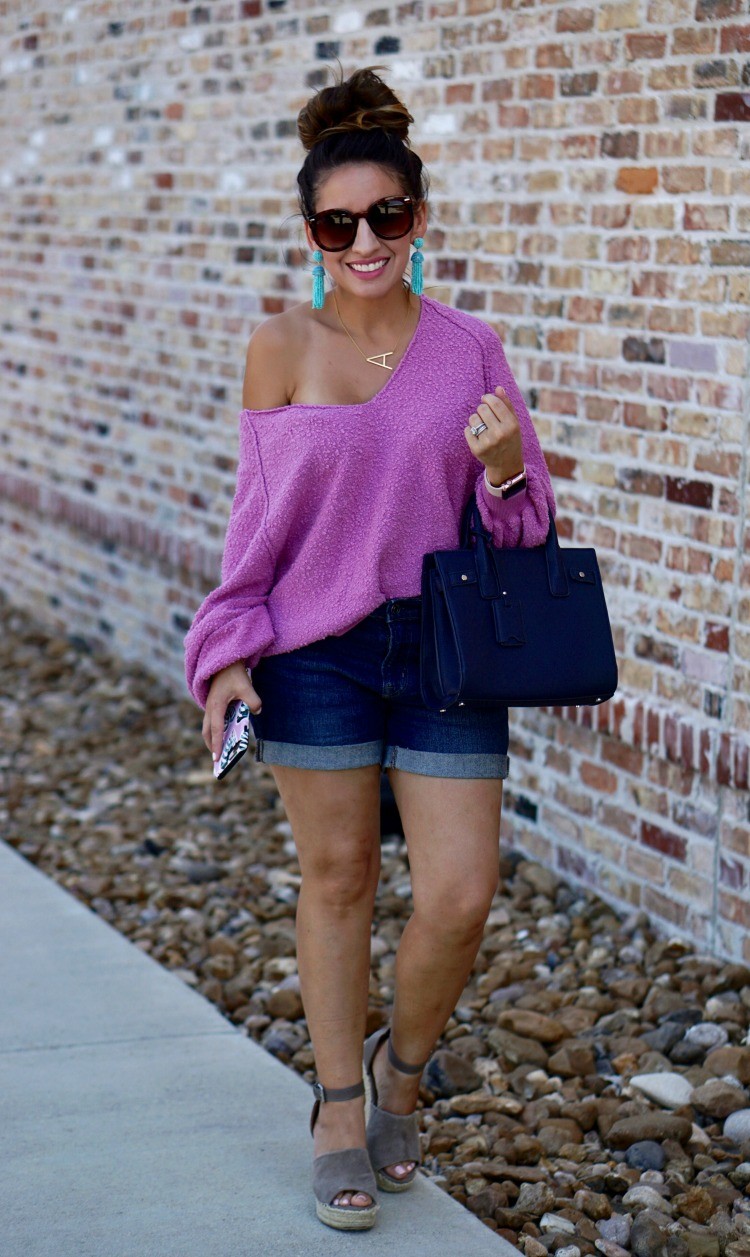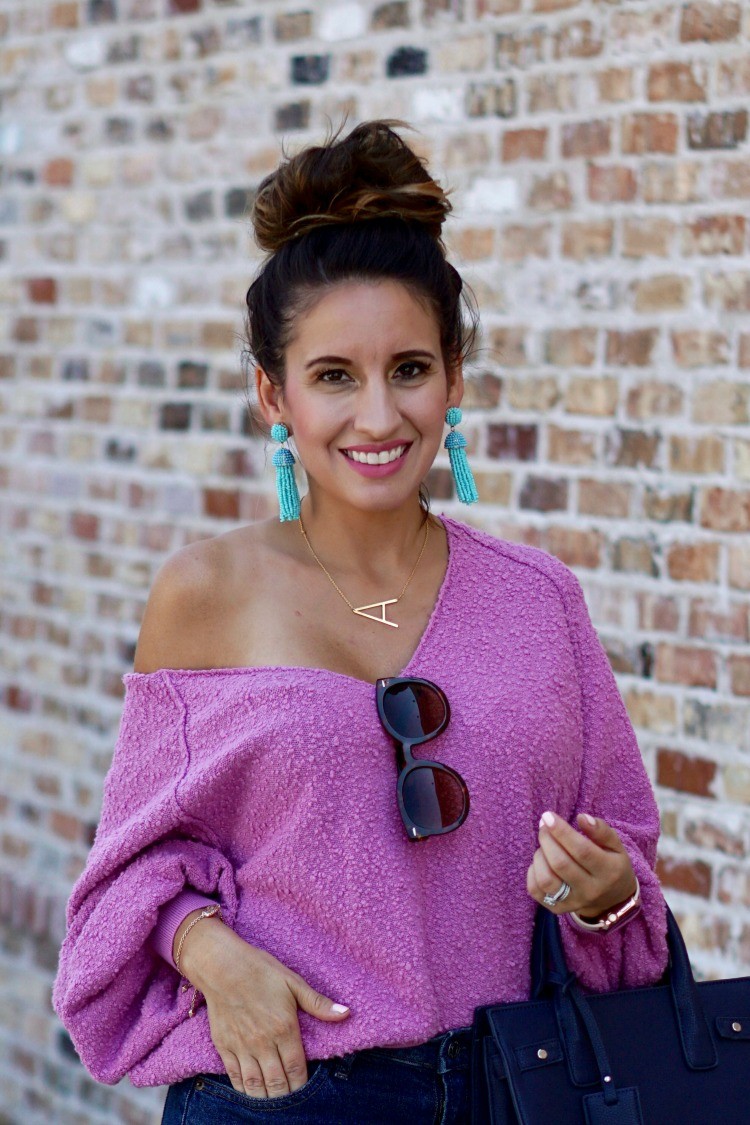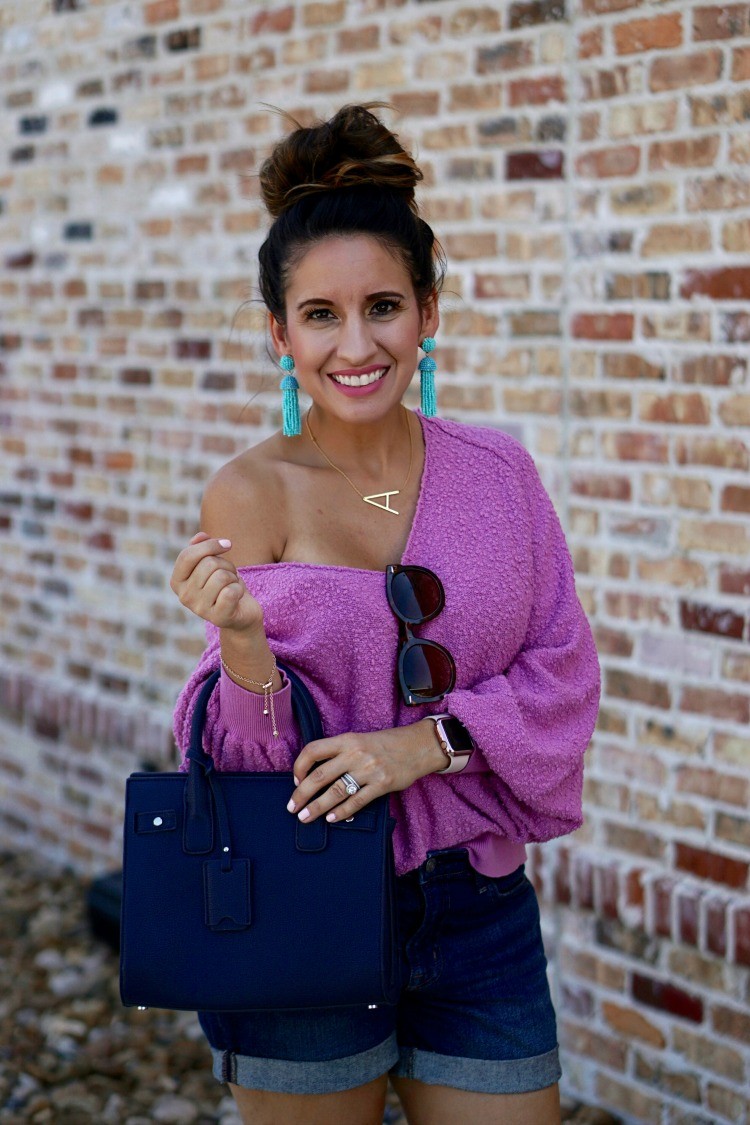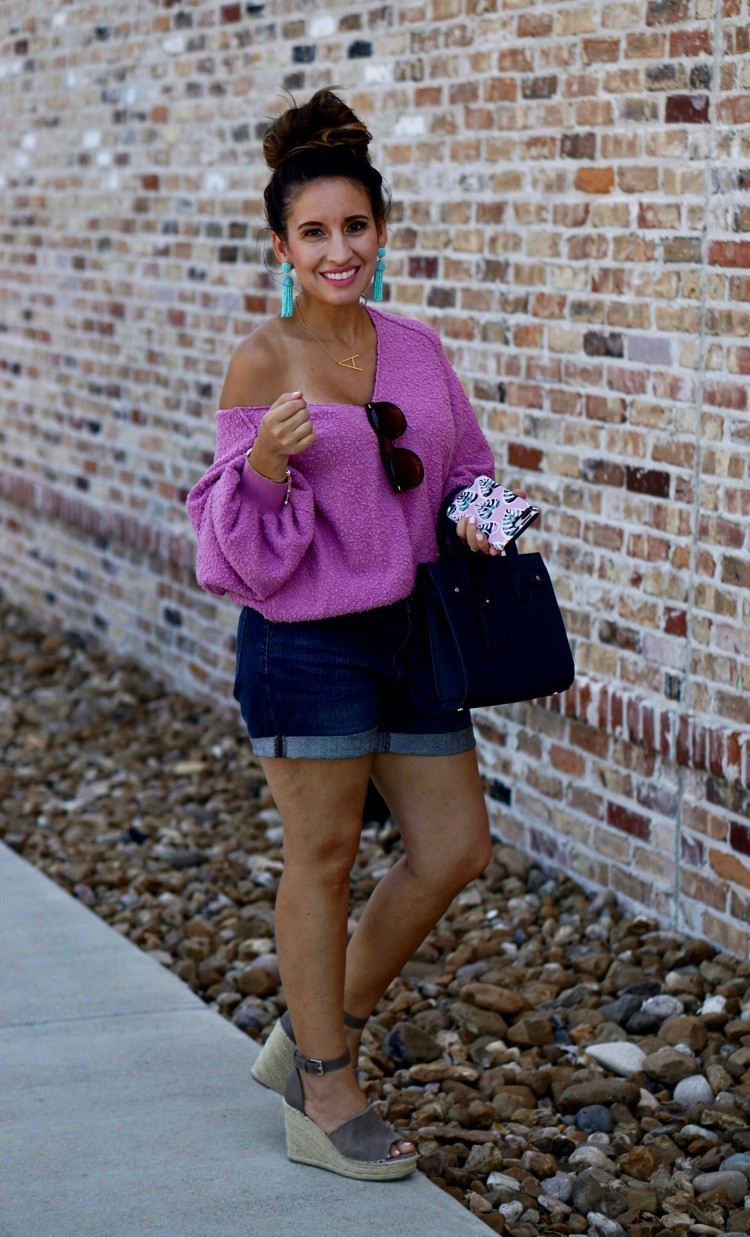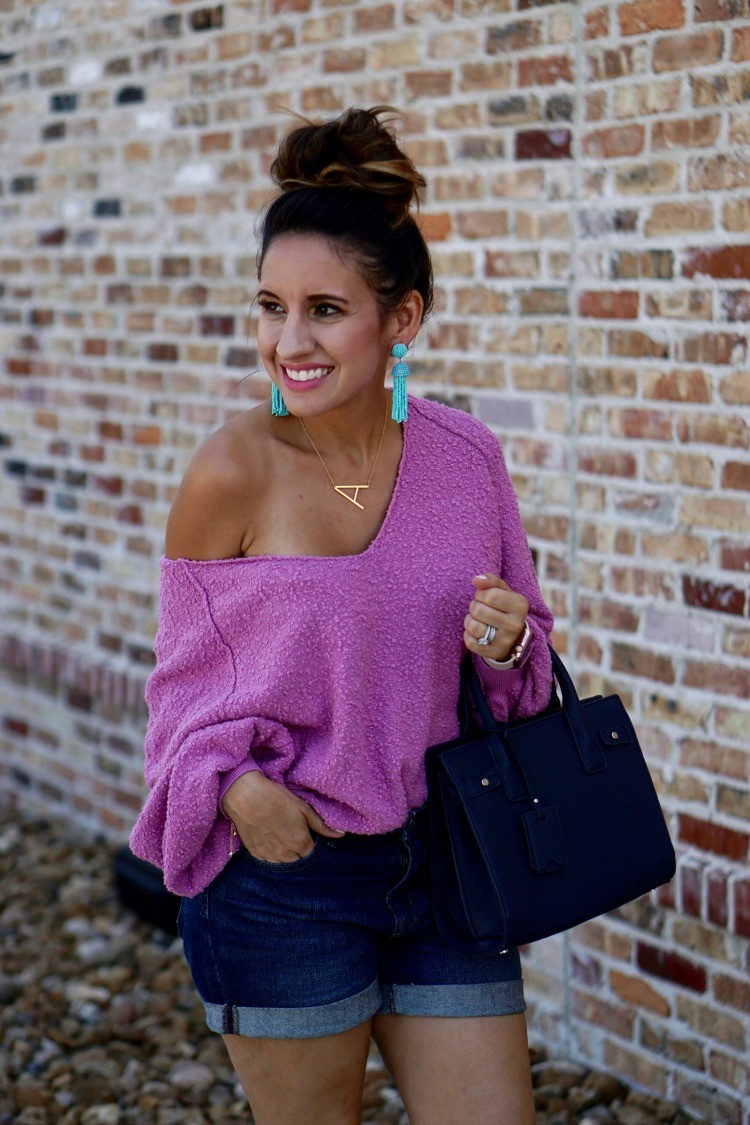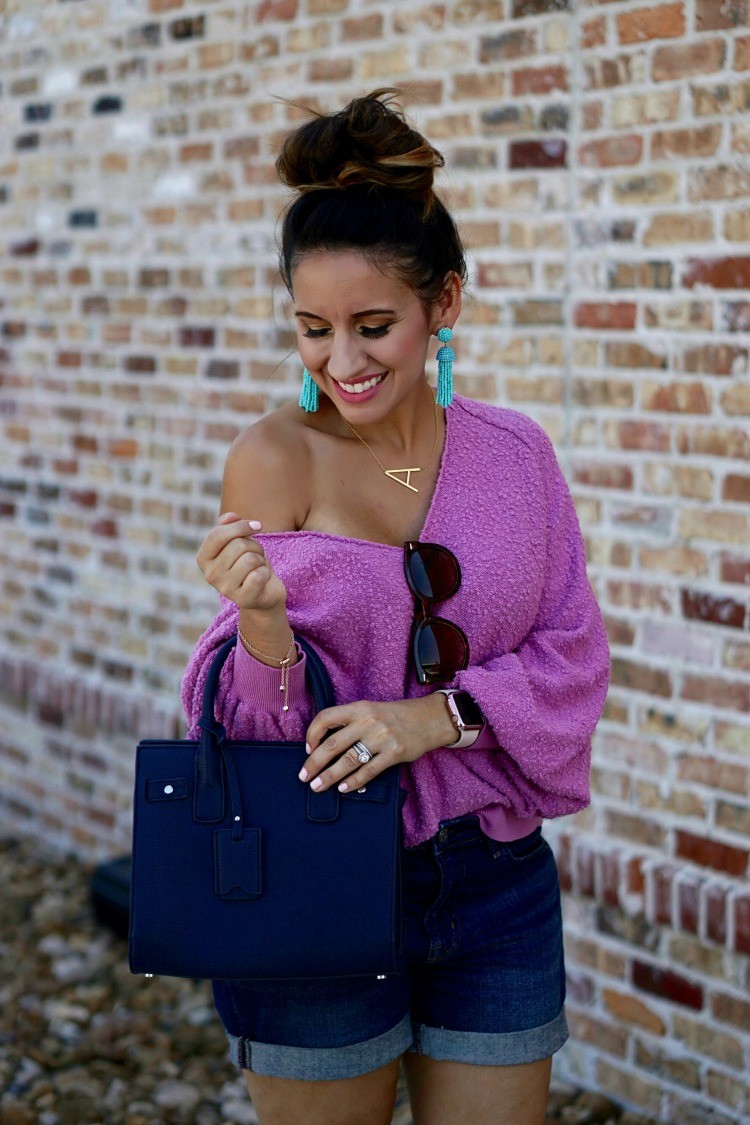 Sweater:Nordstrom | Shorts:GAP | Shoes:Steve Madden (Under $40!) | Handbag:Urban Expressions c/o | Earrings:Bauble Bar | Necklace:Anthropologie | Bracelet:Kendra Scott | Watch:Apple Watch | Lips:Istanbul
Good morning! I thought it would be fun to chat about a few morning hacks that are helping me feel like me while balancing mom life, wife life, and blogger life. During the week I have a few go-to things that help me out on mornings when I'm running late.
The first being the high topknot. It can be a game changer and gives me extra time since I don't have to worry about curling my hair. I use the Teleties because they don't damage my hair the way a tradition hair tie would. If I have a minute to spare I add a cute bandana headband into the mix. Here's I usually wear that here.
The second thing is fake lashes. Okay so hear me out. Because I'm guessing you're like really Angela you want me to put lashes on when I'm running late. I promise you'll thank me. Here's why I love doing this. So instead of doing my full eye makeup routine, I add eyeliner and fake lashes and I'm done. Oh, and of course brows. Mine are invisible without this product.  It's amazing what a good set of lashes can do on days where I don't have time to really do a full eye. It really opens up the eye.
Add a bold statement earring. This way you won't have to spend time finding all the jewelry you want to wear. The earrings can make enough of a statement.
These are the things that really help me on mornings where I'm short on time but want to look pulled together. What are some of your favorite time savers in the morning?

Shop The Post