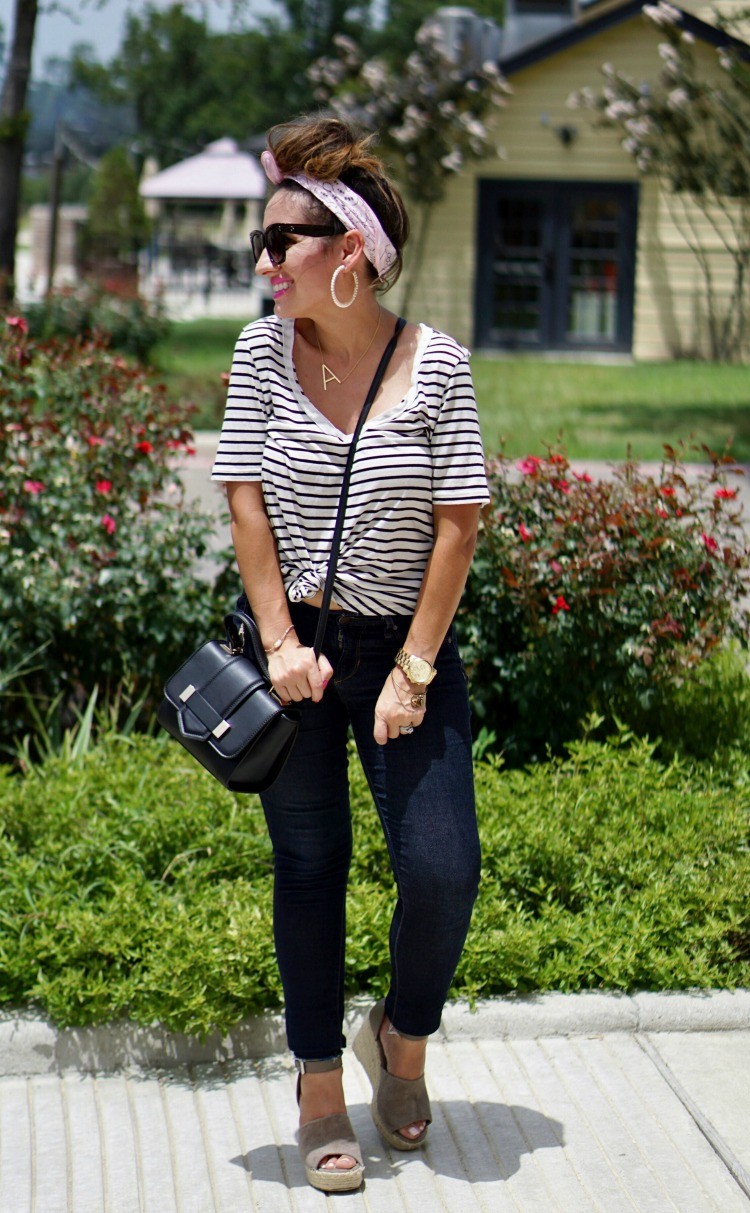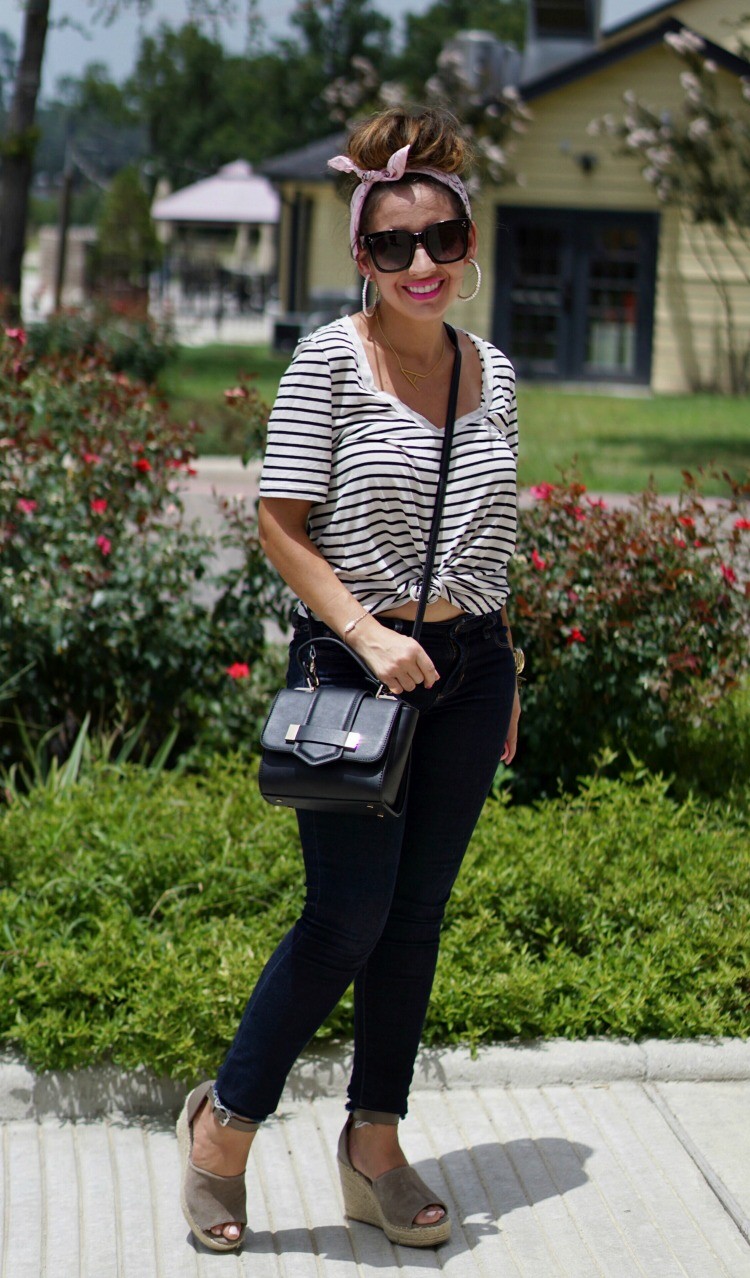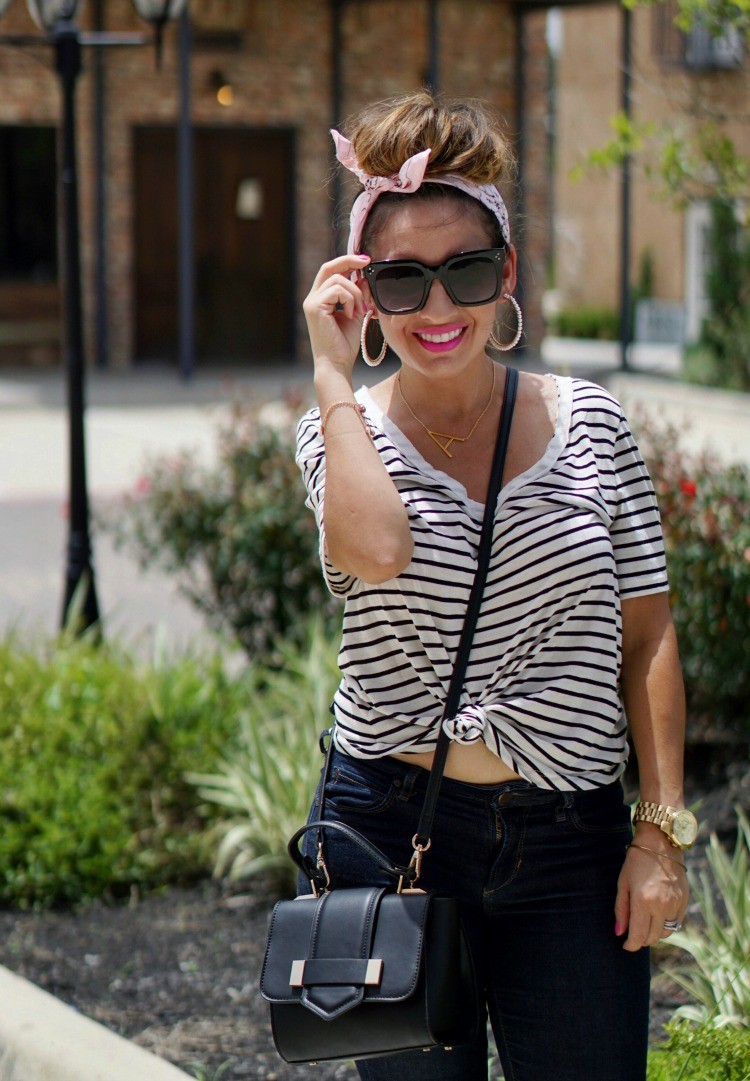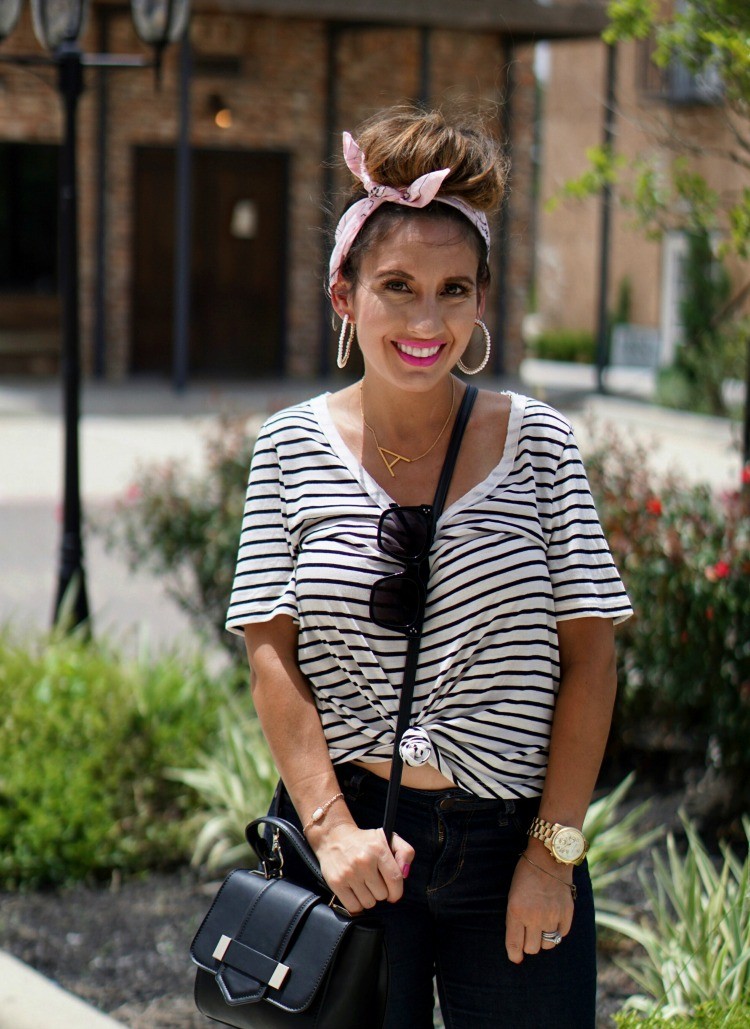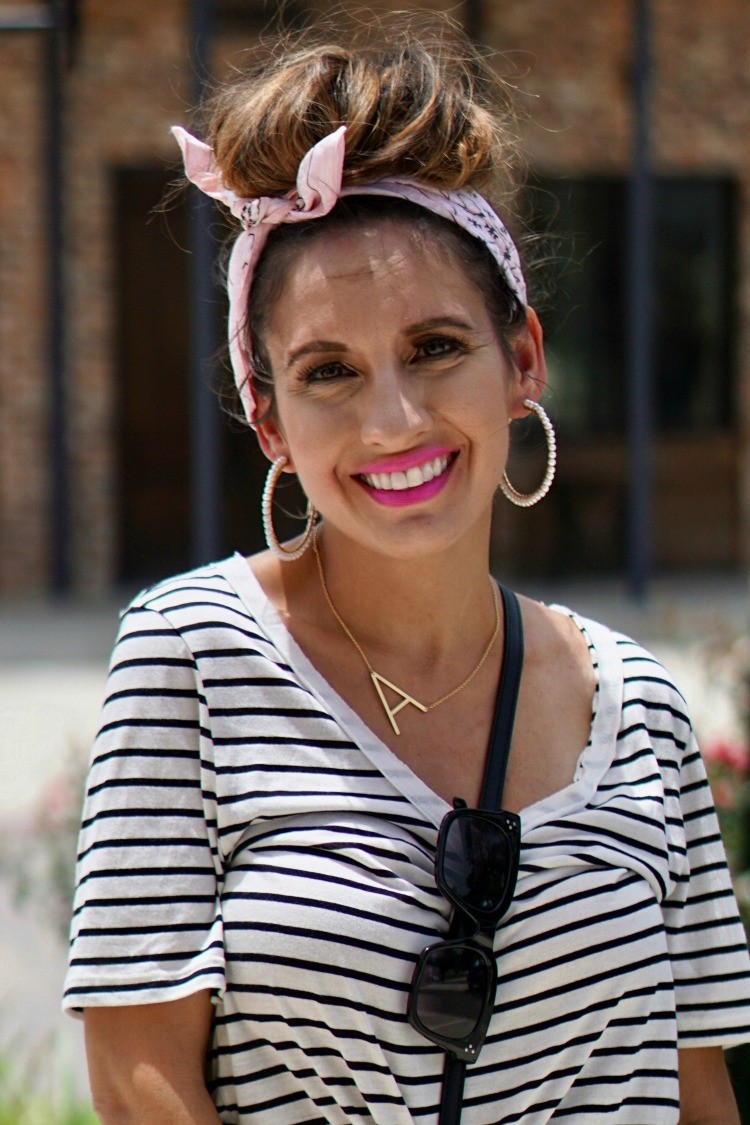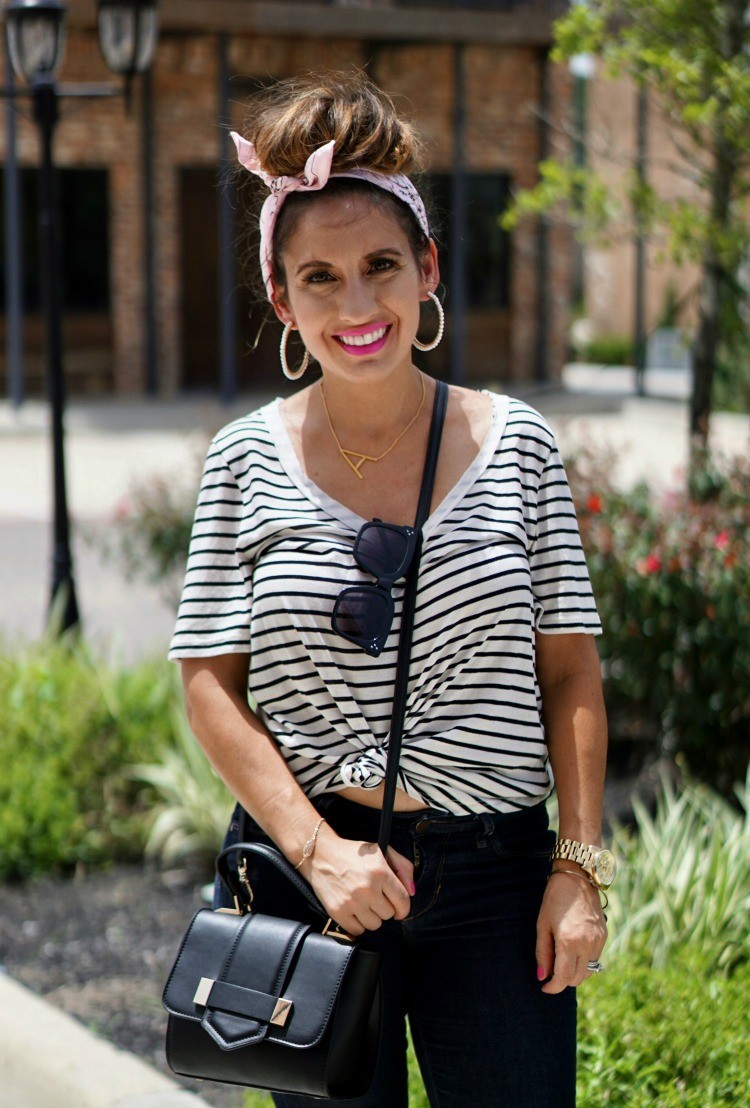 Top:Nordstrom (long sleeve version) | Denim:Articles of Society | Shoes:Steve Madden | Handbag:Urban Expressions c/o | Earrings:Stella and Ruby c/o | Necklace:Anthropologie | Bracelet:Kendra Scott, Alex and Ani | Watch:Micheal Kors | Lips:Candy Yum Yum
Good morning! I'm finishing this week off and counting my blessings that it's almost over. It was one of those weeks where I think anything that could go wrong basically did. I won't bore Y'all with all the details but I'll share the highlight reel with Y'all. Monday was a wash, Tuesday I accidentally shut my little guy's fingers in the car door, then Wednesday my baby girl poured hot coffee on my feet, and Thursday I spilled the coffee all over myself. So I'm thankful the weekend is basically here.
Now let's talk about this outfit. This is one of my go-to casual outfits for a busy day of running errands and looking put together. I love lightweight tees like this. This one's sold out but it's available in a long sleeve version that is really cute as well.

Shop The Post