This post contains affiliate links, which means I receive a commission if you click on a link, or make a purchase using the links in this post.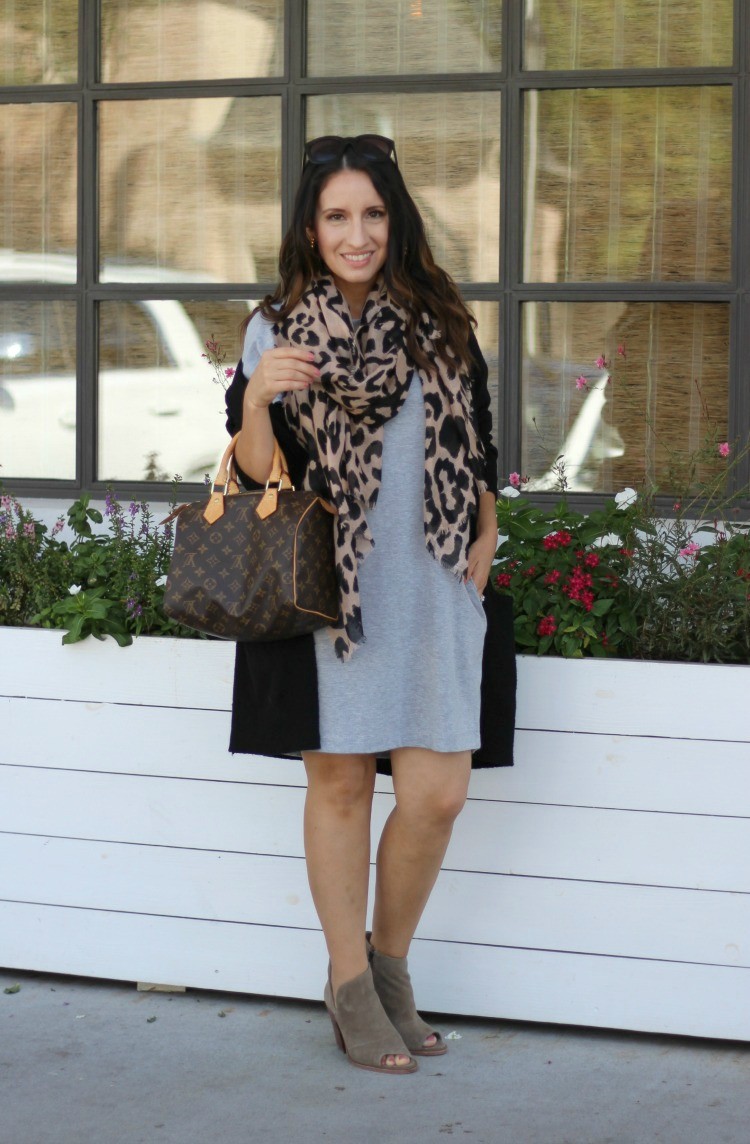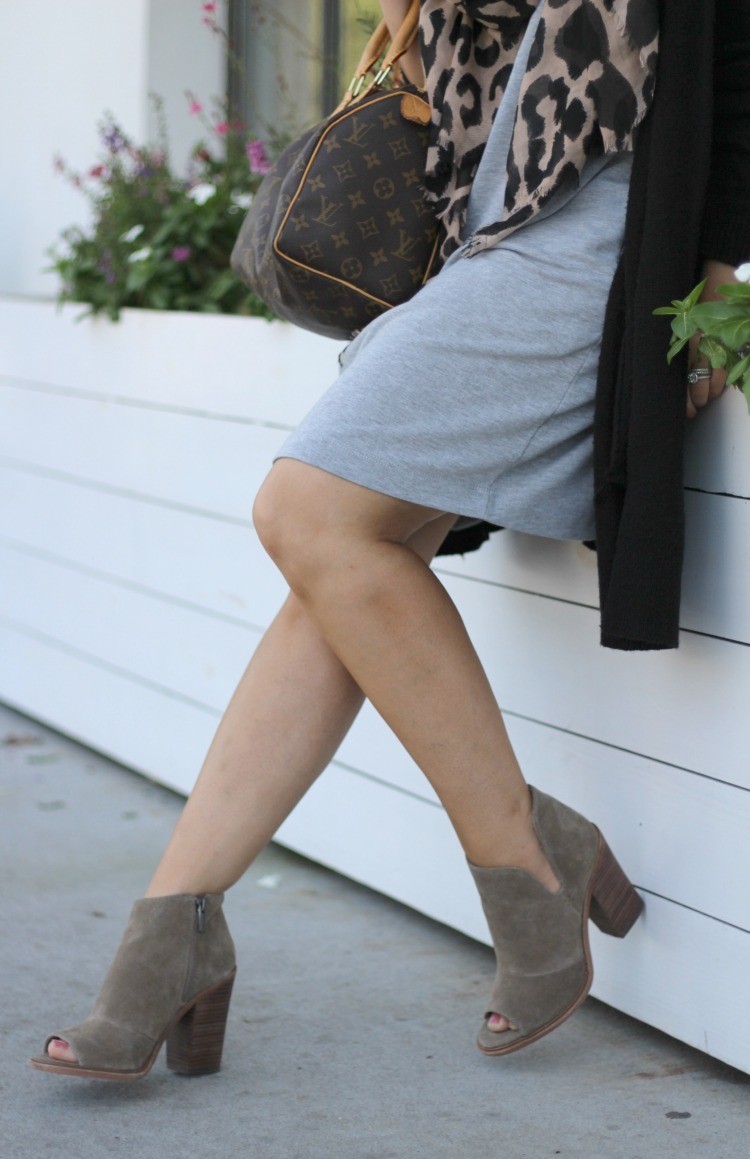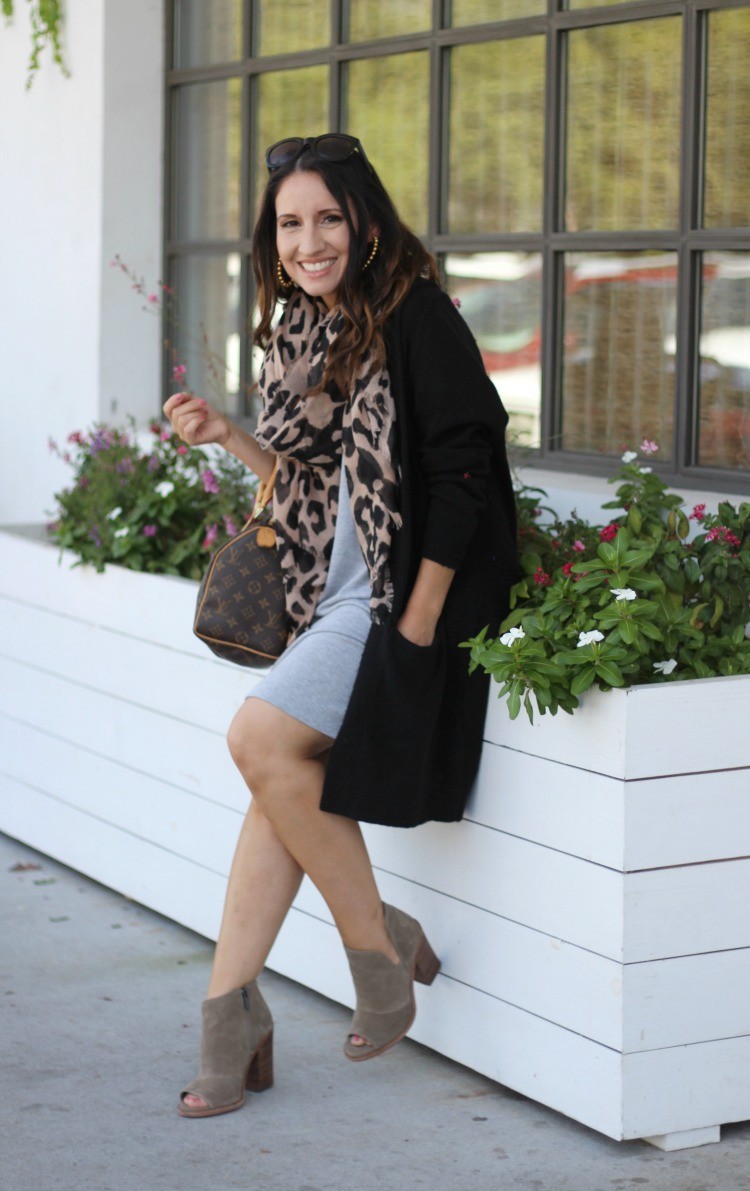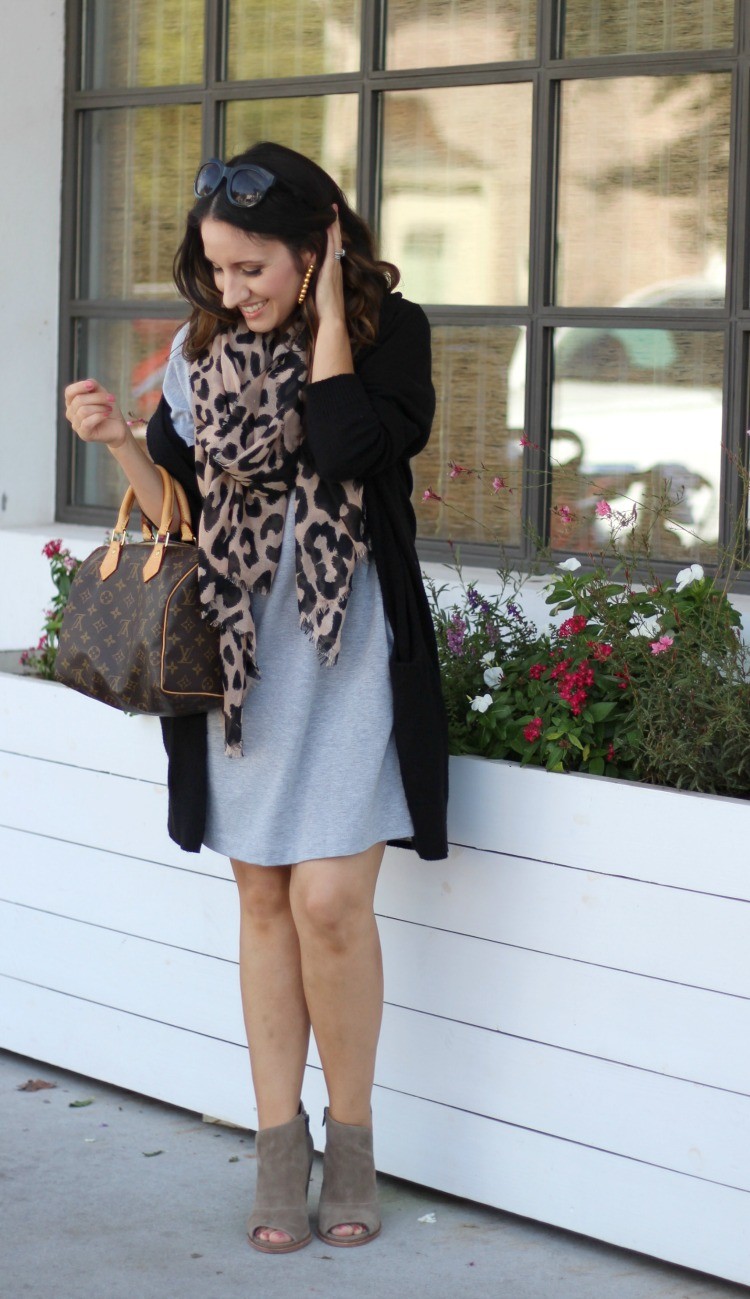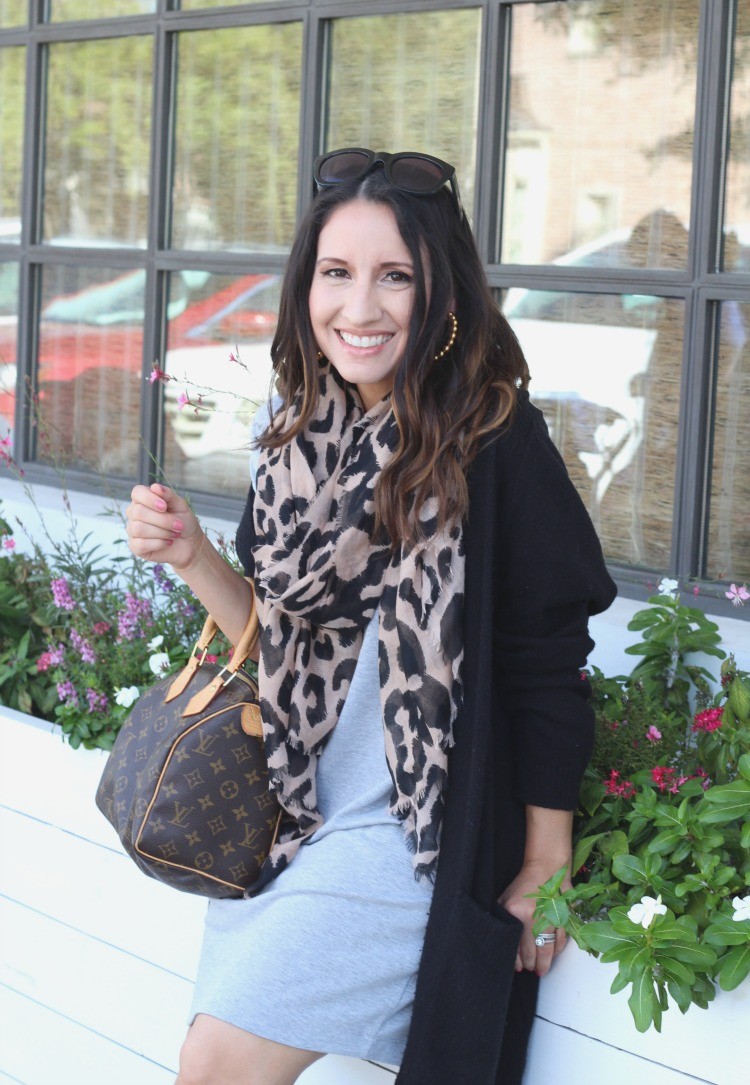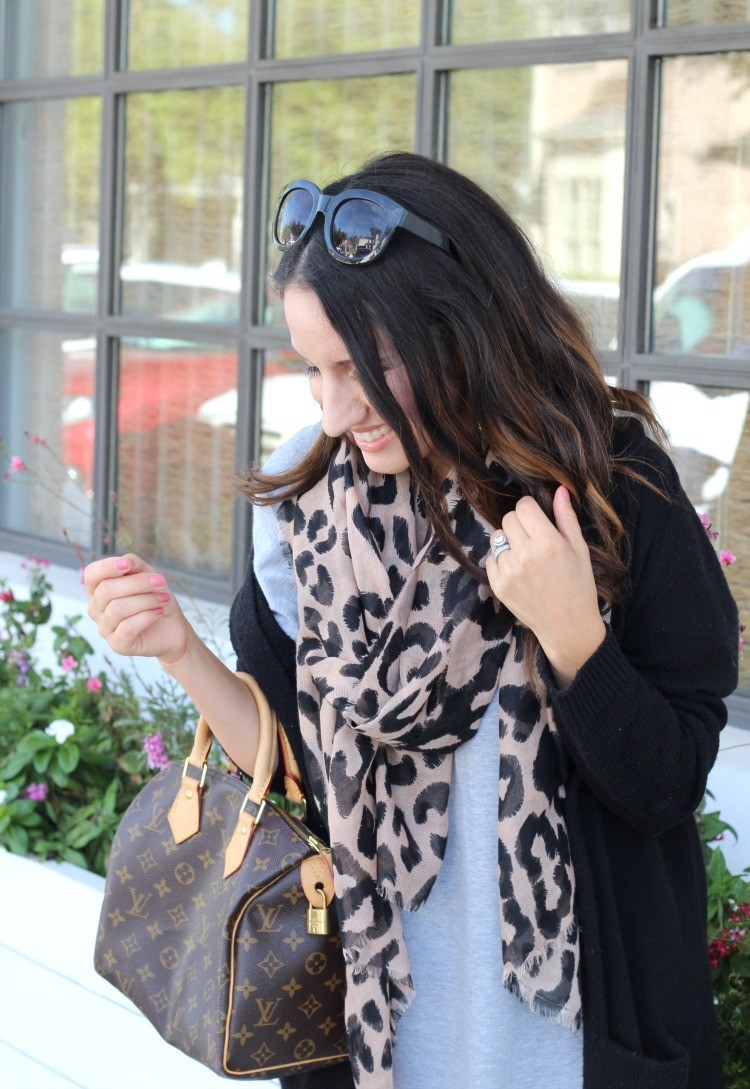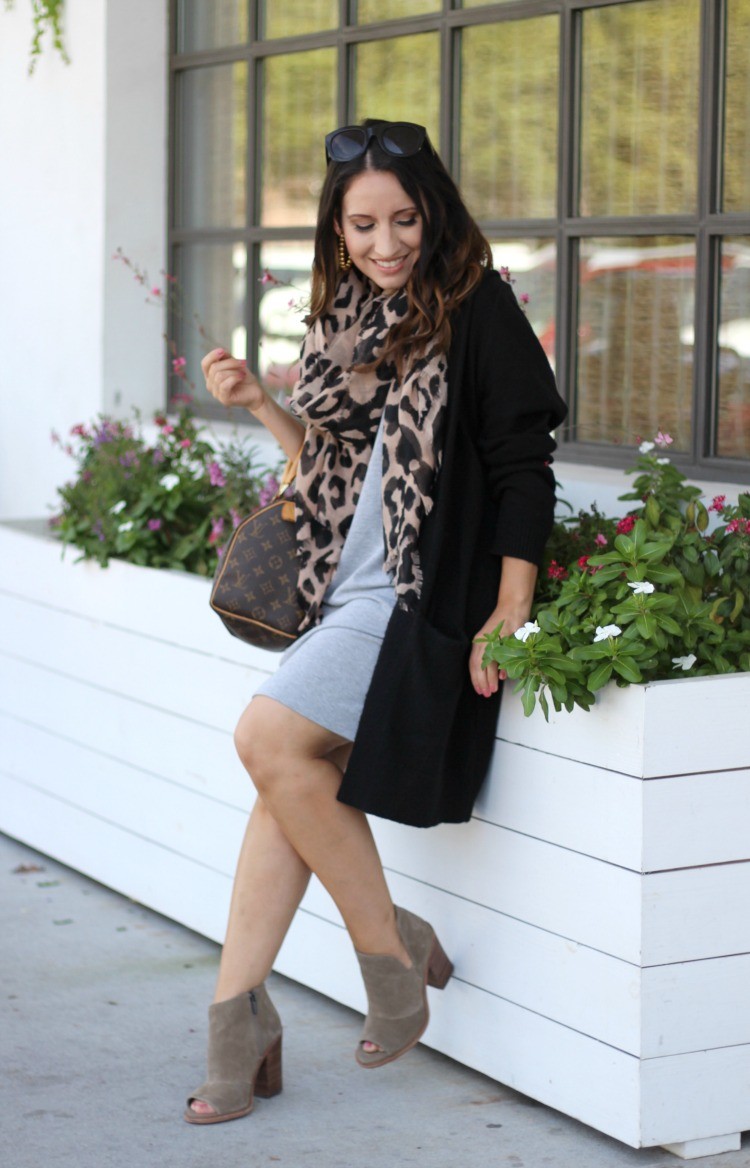 Outfit Details
Cardigan:Nordstrom | Scarf:Nordstrom | Dress:Nordstrom | Shoes:Nordstrom soldout (similar style) | Handbag:Louis Vuitton (similar style) | Earrings:Lisi Lerch c/o | Lipstick:Apple Cider love it!! It's Lipsense!!
This is one of my favorite dresses. It might be because it's super versatile, under $40, and comes in five other colors. I think I need it in this really pretty mauvy pink color that they call Wild Ginger. I wore it with my favorite leopard scarf print which was a total steal at $19. Yep, you read that right. It's lightweight enough to be comfortable if you live somewhere without much of fall or winter, and it's under $20. This dress would be perfect with a cute cardigan and some boots or booties. I'll link a few of both below that are really cute.
 Do you have a dress that you're loving?