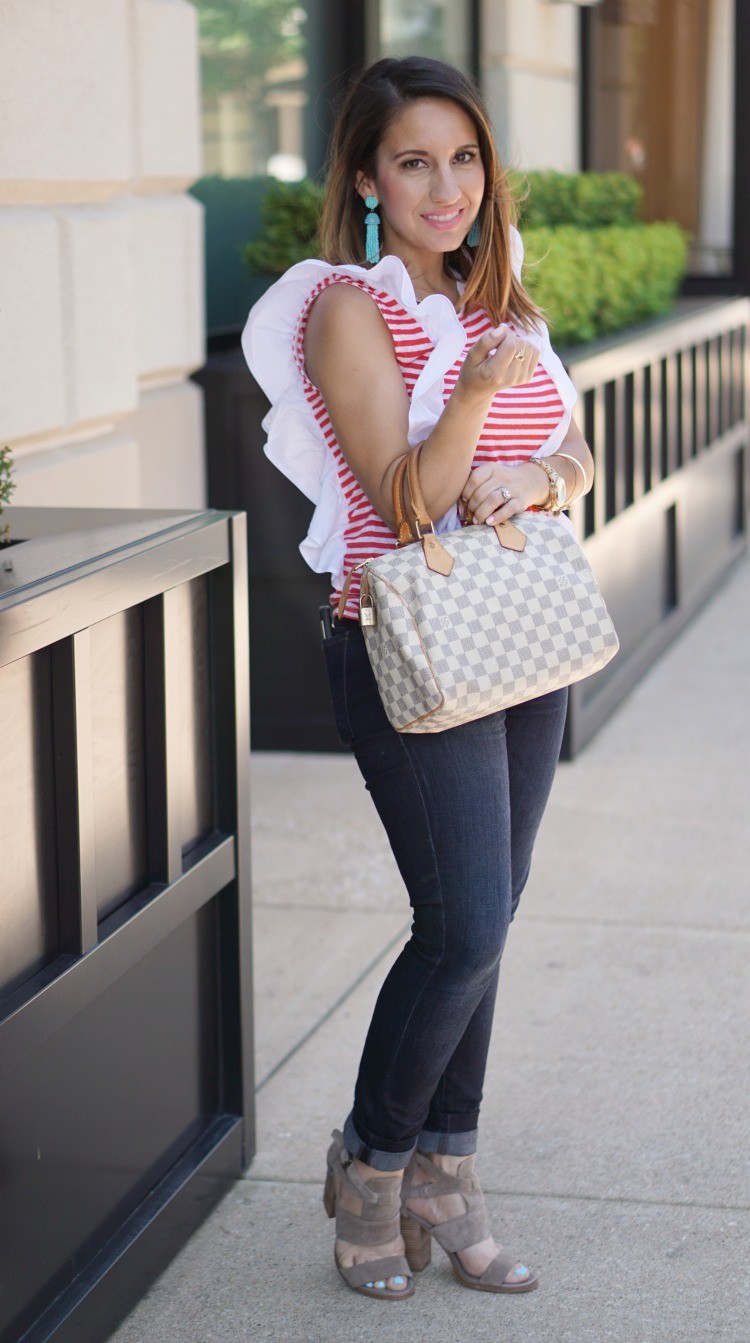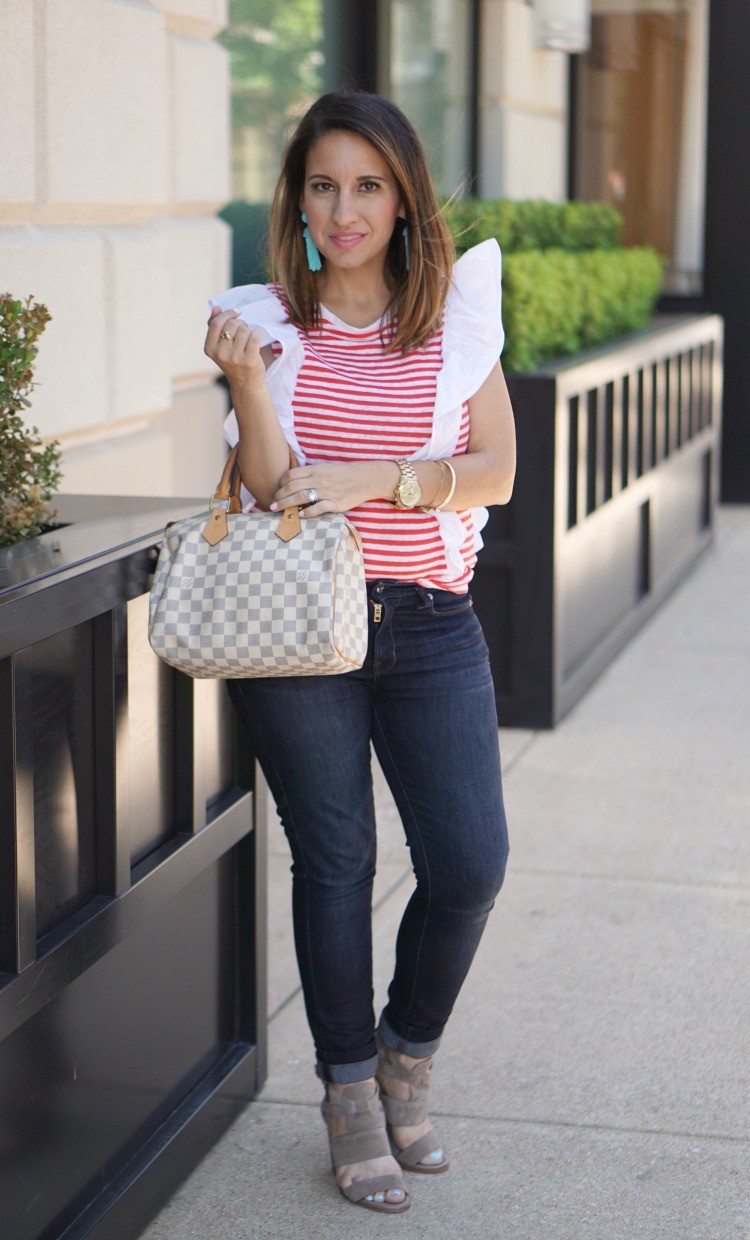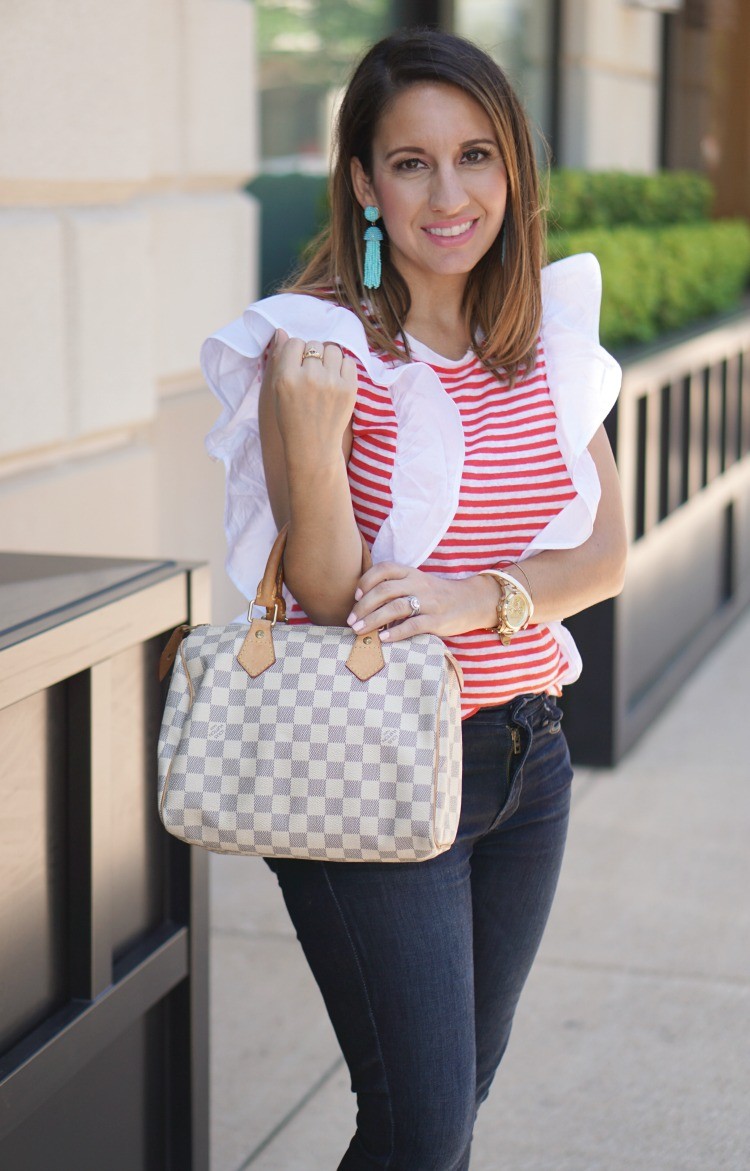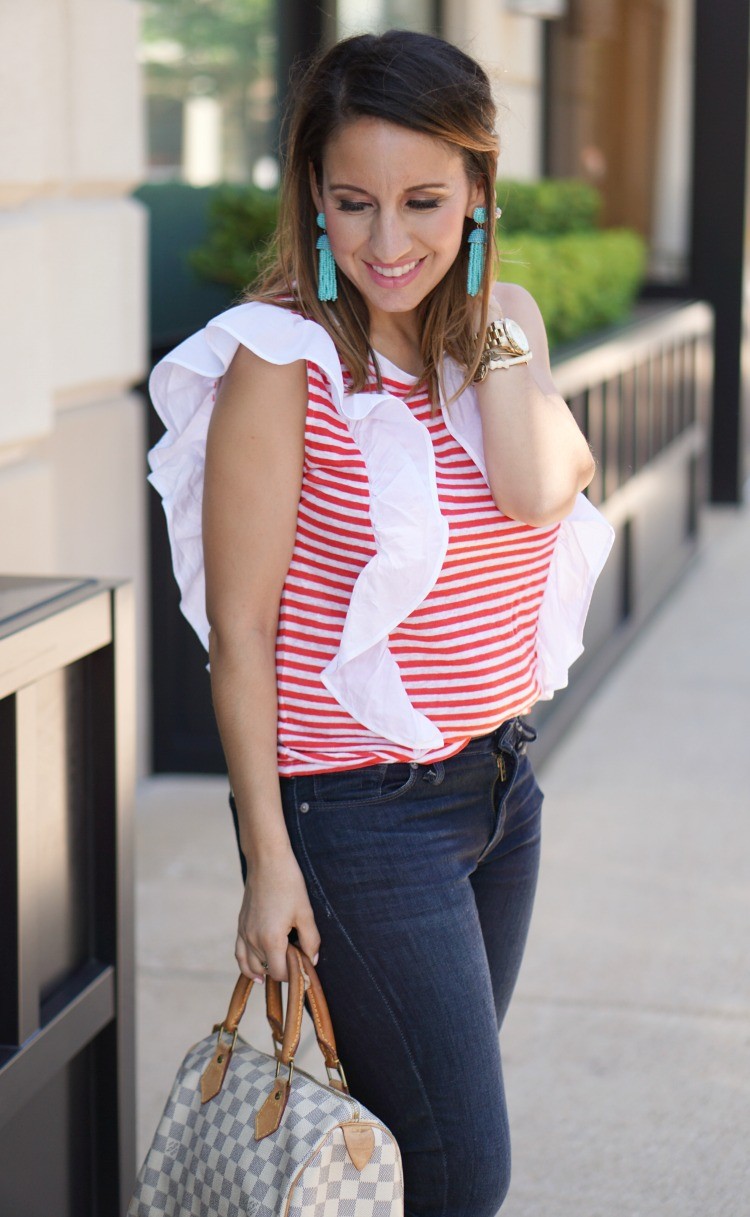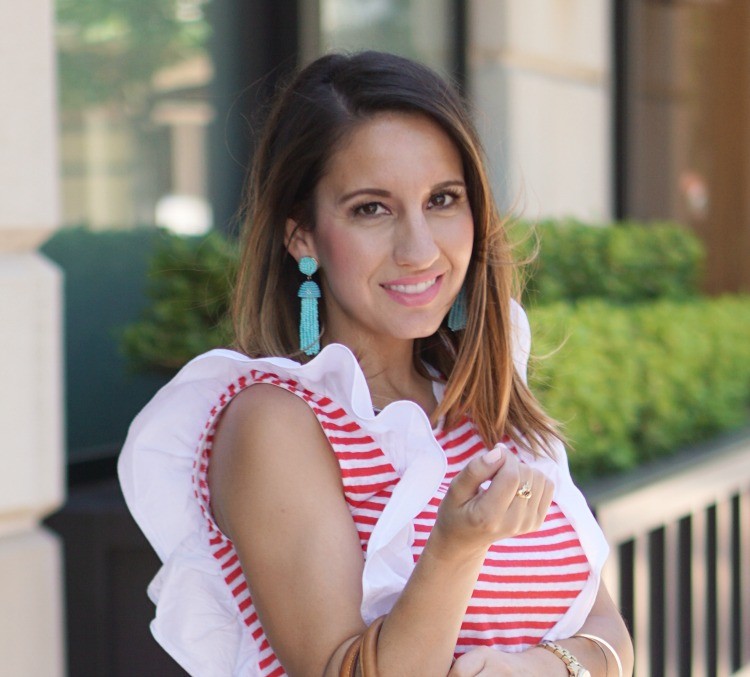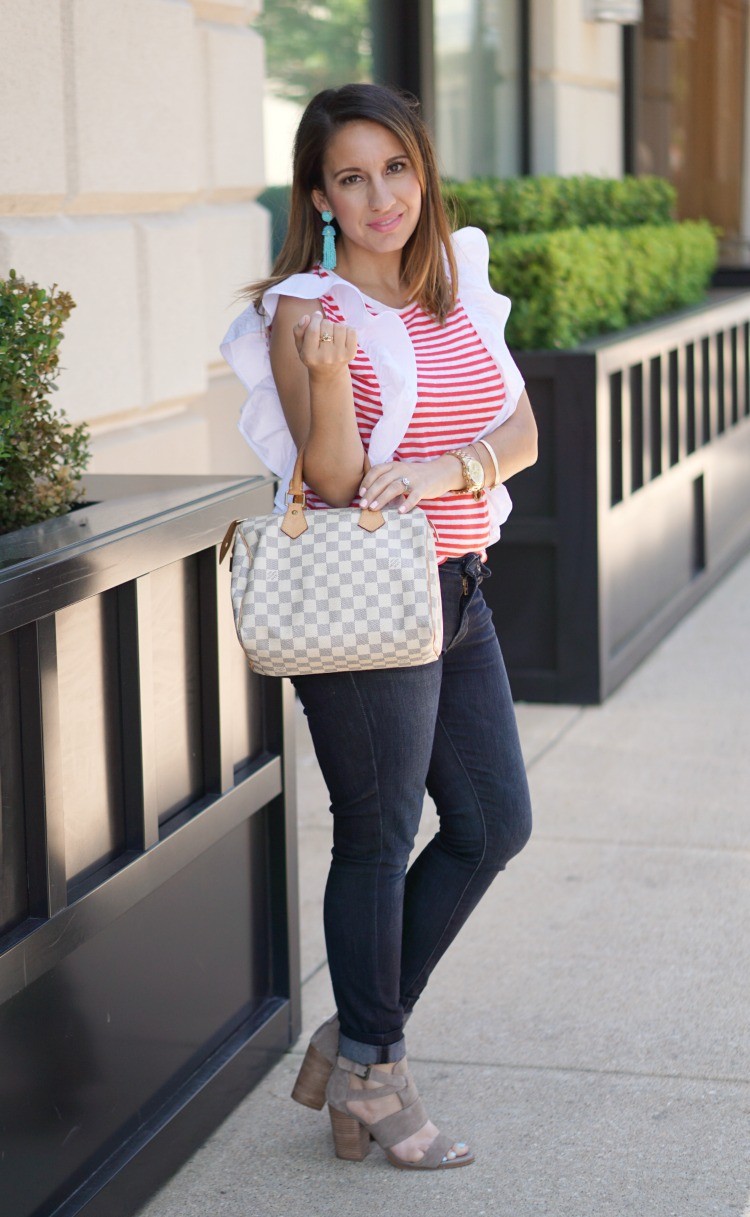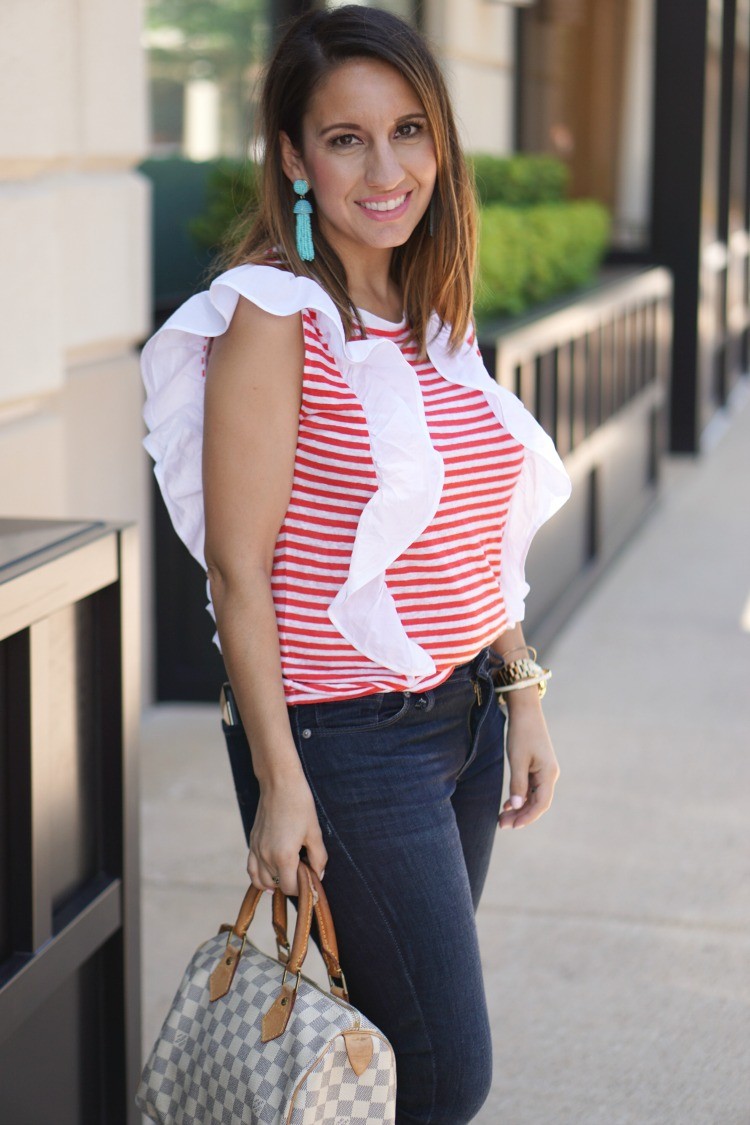 Top:Chelsea28 (This top is under $30 and runs tts! Comes in a few more colors. I'll link them below!)| Denim:Lucky Brand | Shoes:Hinge (Under $50 and really comfortable!) | Earrings:Bauble Bar | Necklace:Anthropologie | Bracelets:Kate Spade, Alex and Ani | Watch:Michael Kors | Lips:Istanbul
Happy Friday lovelies! I am beyond excited to start the weekend. This red and white top with the sweetest ruffle detail will most definitely be making an appearance over the weekend for the Father's Day festivities. As soon as I saw this top I knew it needed to come home with me. Funny story I went to lunch with one of my friends and was wearing a different top. I had like 15 minutes to kill and popped into Nordstrom because I had a rare afternoon to myself and left wearing it. Now when that happens you know you really love something. I wore my favorite turquoise Bauble Bar earrings for that perfect pop and they did not disappoint.
What are your big plans for the weekend?  Manny isn't a big brunch guy but we will definitely be grilling and having a few margaritas to celebrate him. Oh, and Pookie has his first birthday party at Chuckee Cheese this weekend for his friend from MDO big third birthday. I'm excited for my little guy. Have a great weekend!