This post has been done in collaboration with Freshly Picked. As always all opinions are my own. Thank you for supporting those who support Pretty In Her Pearls.
This post contains affiliate links, which means I receive a commission if you click on a link, or make a purchase using the links in this post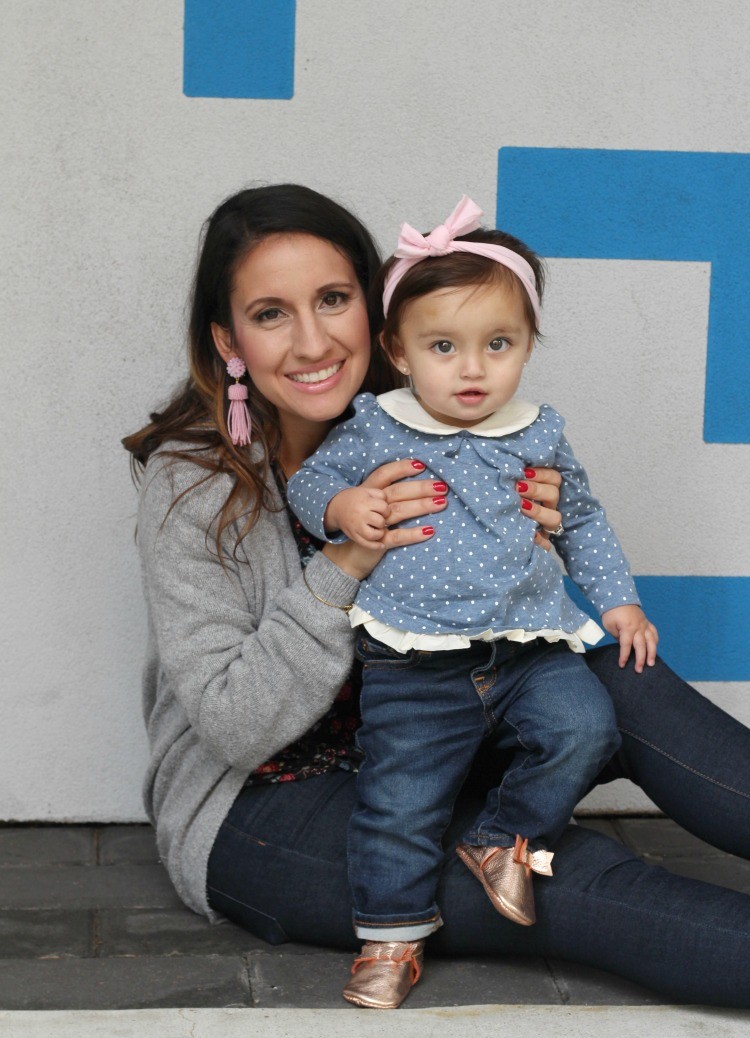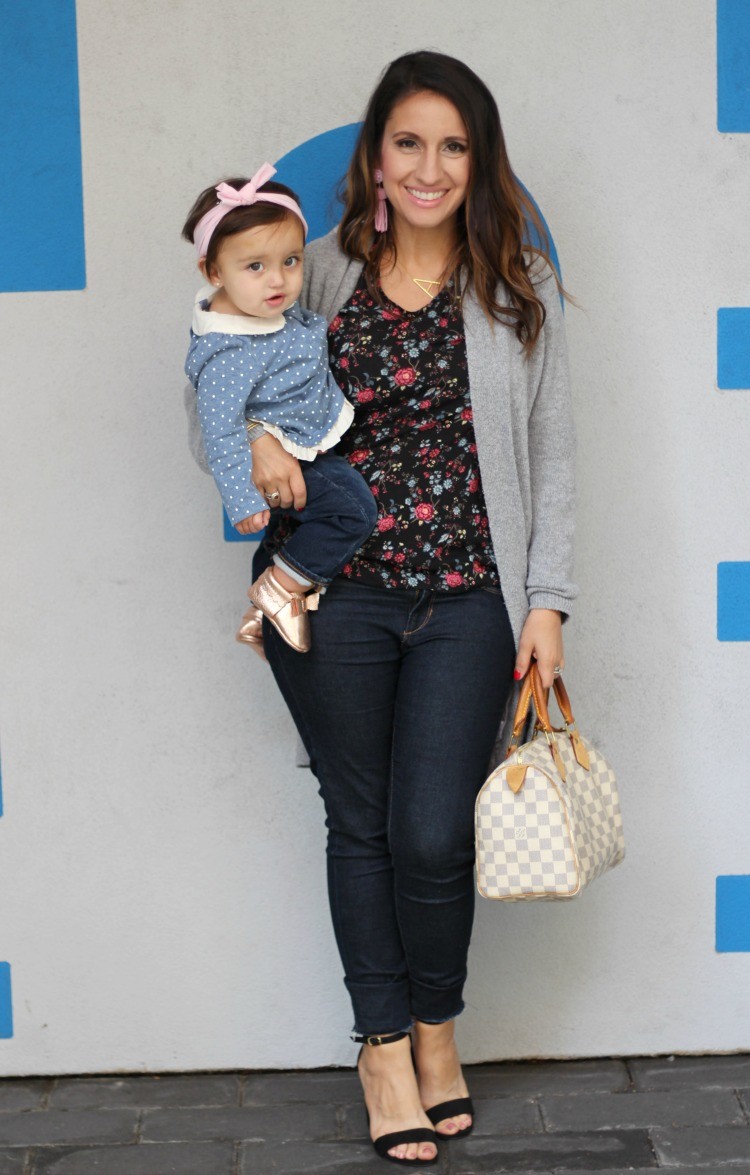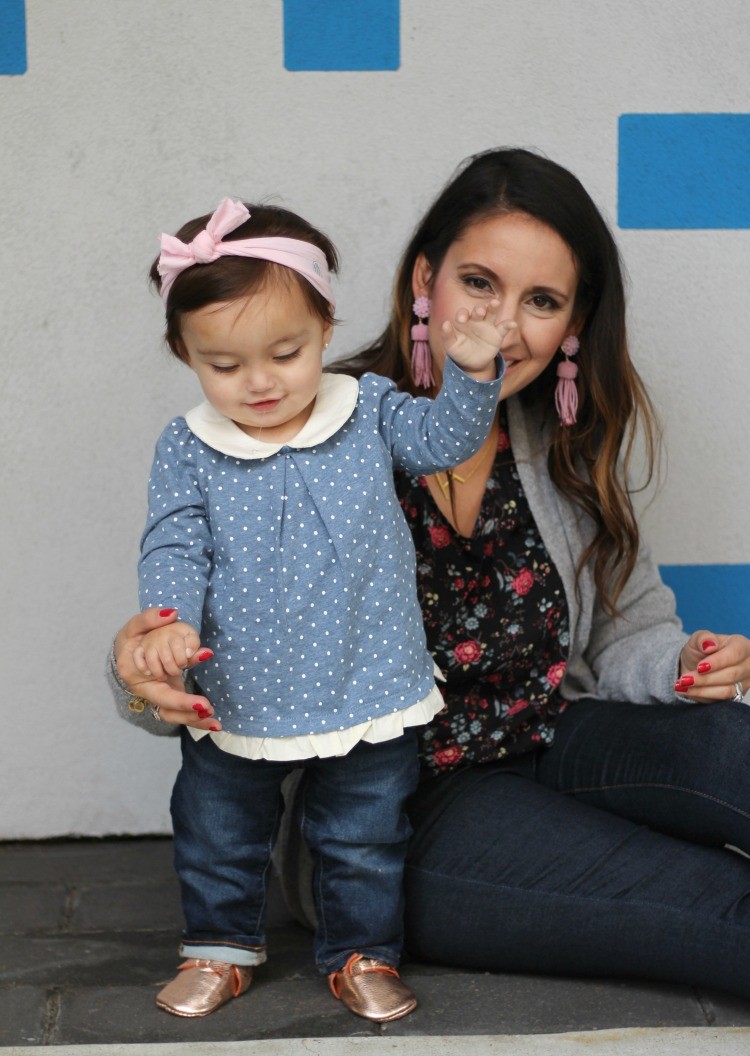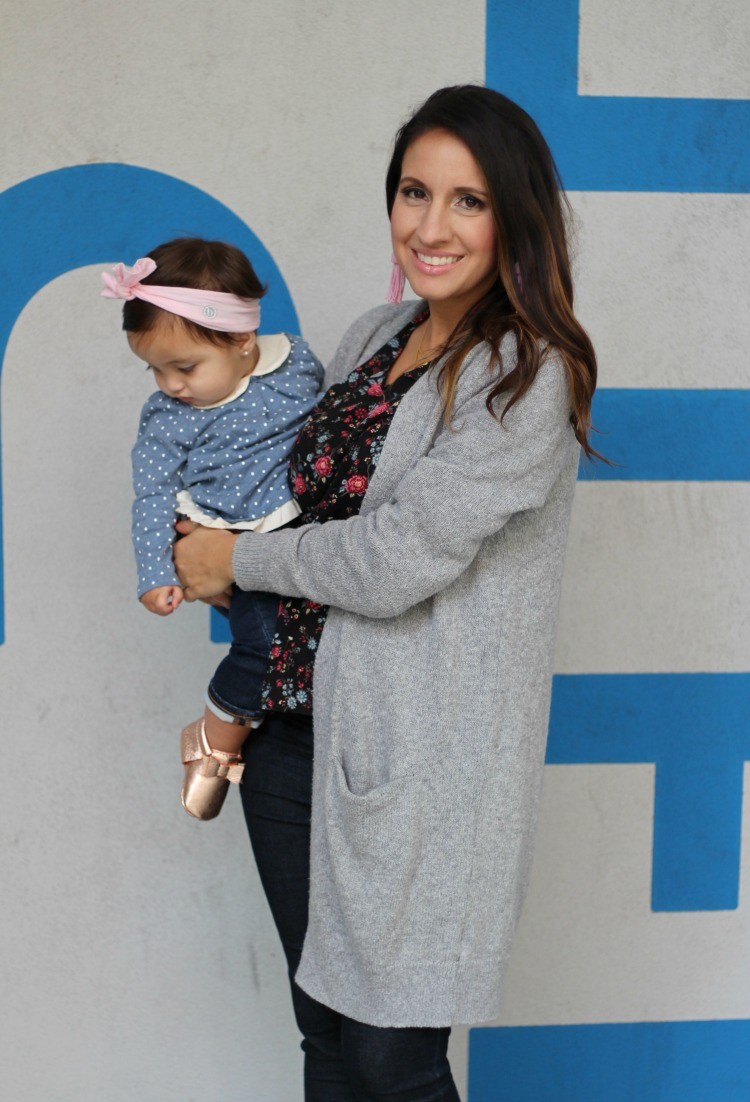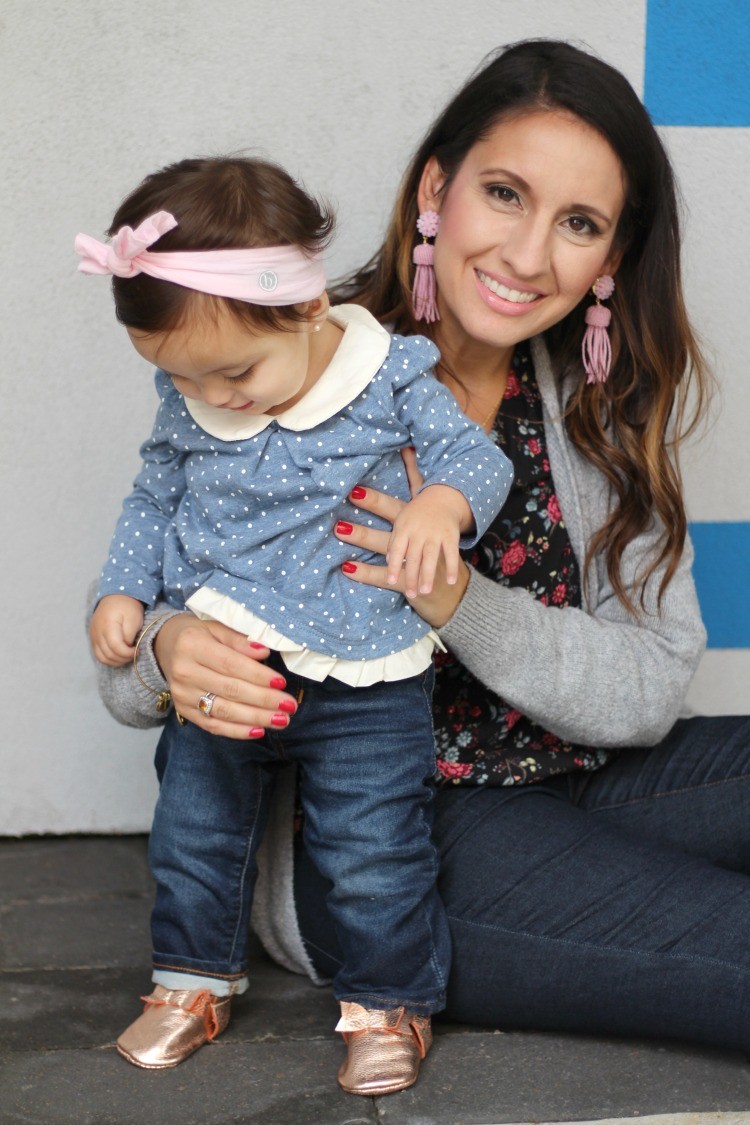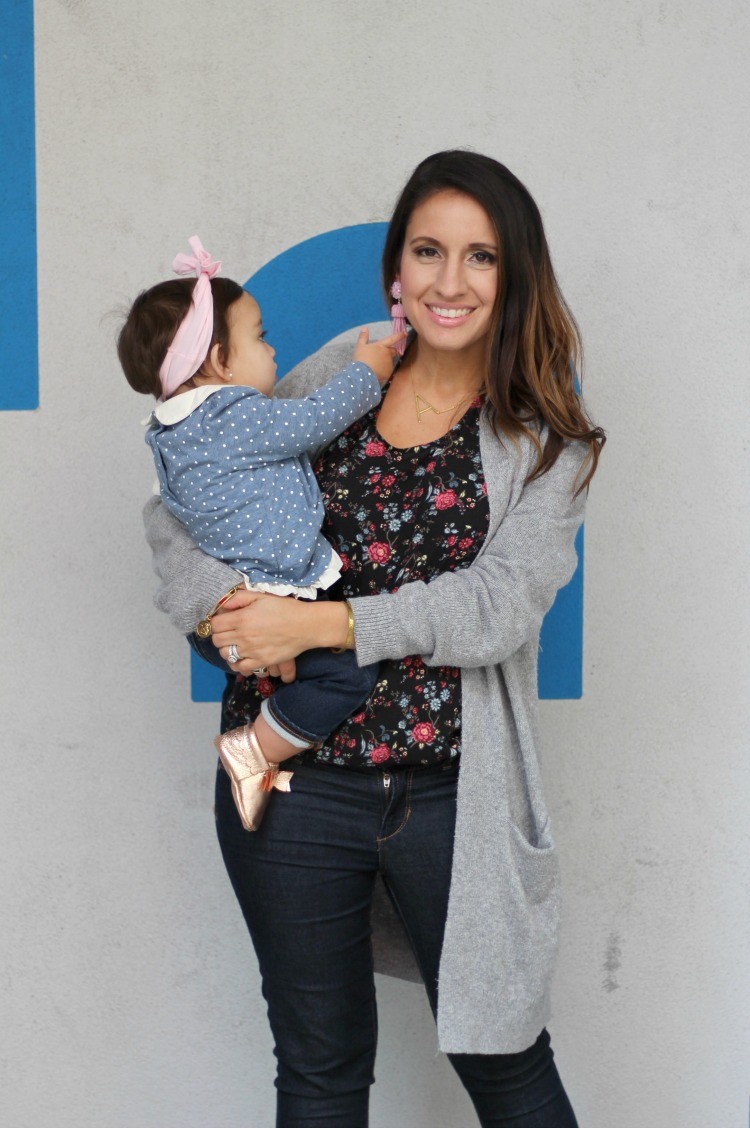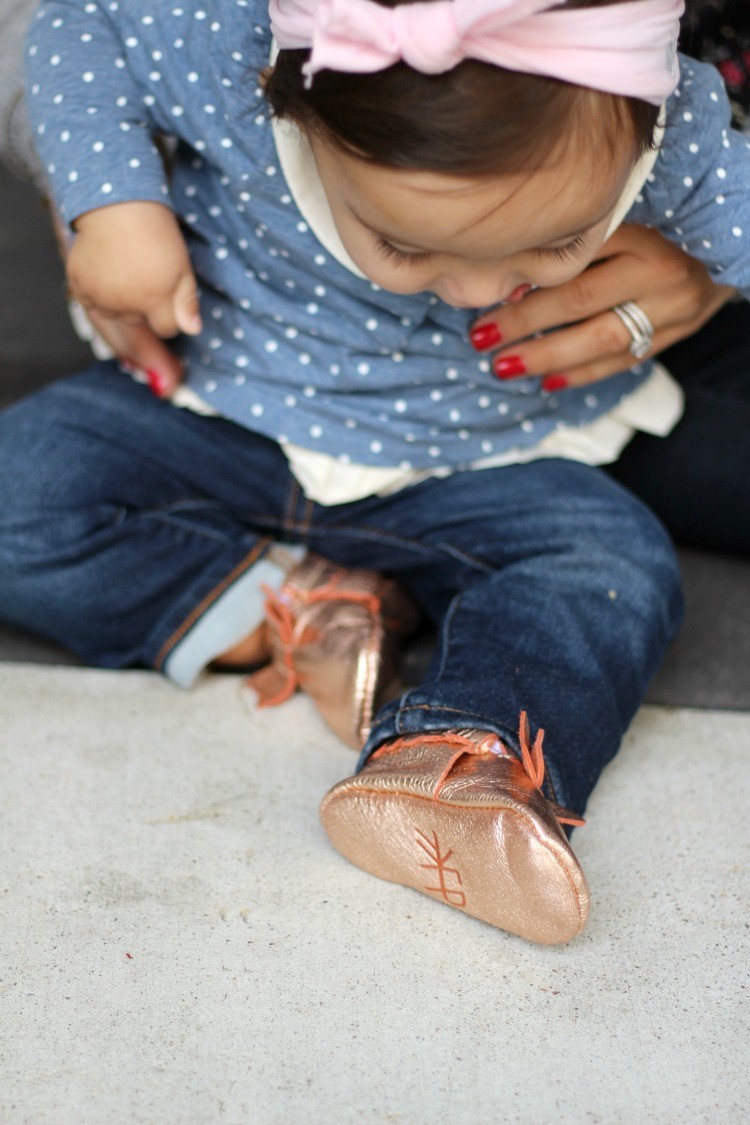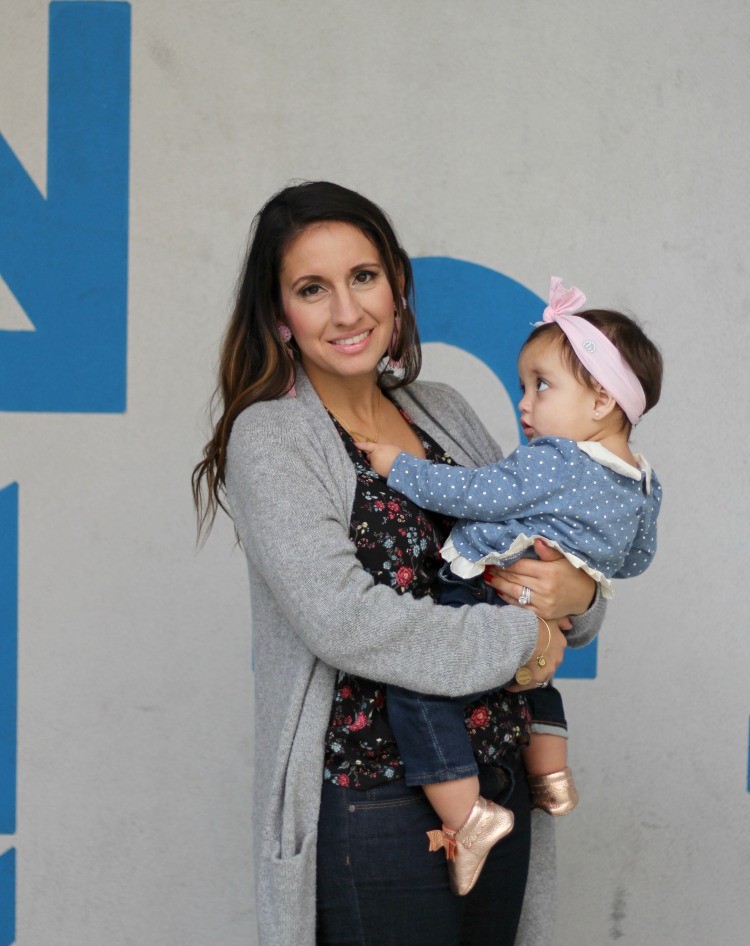 Sofia's Outfit Details: Top:Gap Kids | Denim: Gap Kids | Shoes:Freshly Picked c/o | Bow:Nordstrom
Happy Thanksgiving from my little family to yours! This year has been such a special one celebrating Sofia and Pookie growing up right before my eyes, and making new traditions as a family of four. This week we celebrated Sofia turning one, and both my babies tasting lots of holiday food. This is the first holiday where Sofia is eating solids so it's opened up the possibilities.
Today's post is all about my Sofi girl. I'll be chatting all about some of my favorite moments with her, and products that are making life as a mom of a new cruiser a little easier.
Favorite Moments
I have felt a connection to Sofia the day she was born. I think I always knew I was supposed to be a girl mom at some point. Maybe it's because of growing up with two sisters and hearing all the stories of us eating lipstick as babies (that's normal right?), and playing with our mom's things. Well, I'm loving that Sofia has an interest in any and all jewelry or lipsticks I wear. She literally figured out while taking these photos that if she touched my lips she'd get a little lipstick on her finger. She loved it. Let me tell you trying to dodge her sweet little fingers was not easy.
Helping my sweet Sofia learn to walk has been such a fun experience. She's growing more confident every day with each step. At first, she needed to hold both my hands and now she can walk while only holding one of my hands. I love seeing her progress.
It's been so much fun to get Sofia to try new foods. She likes almost everything so far. She knows how to shake her to say no when she's either had enough or doesn't like what she's tried.
Favorite Products
Thank you so much for reading, I love getting to share my Sofi girl with Y'all. I really treasure these and can't wait to share these with Sofi as she gets older.

For Girls
For Boys